A healthy dose of adaptability is required if you are to thrive for over a decade in the pressure-cooker of professional sport.
From adjusting his approach against David Warner with great success, to working on dovetailing with fellow England great Jimmy Anderson, it is a trait Stuart Broad has demonstrated in spades.
And as he, like all of us, navigates the challenges lockdown brings, it is a characteristic which has come to the fore once more.
Life in Lockdown with Stuart Broad: Staying in Shape
Whilst Instagram is awash with sportspeople showcasing the statistics – and sweat – that result from an hour in the home gym, Broad takes a somewhat different approach.
"I am not someone who has a gym in their house. I would say that I play sport for the skill of it. That is what drives me on, not necessarily the fitness side of things," he said, writing in the Mail on Sunday.
"I have played with a lot of players over the years who would prefer to record the best bleep test score than score runs. But all I truly care about is winning games and taking wickets.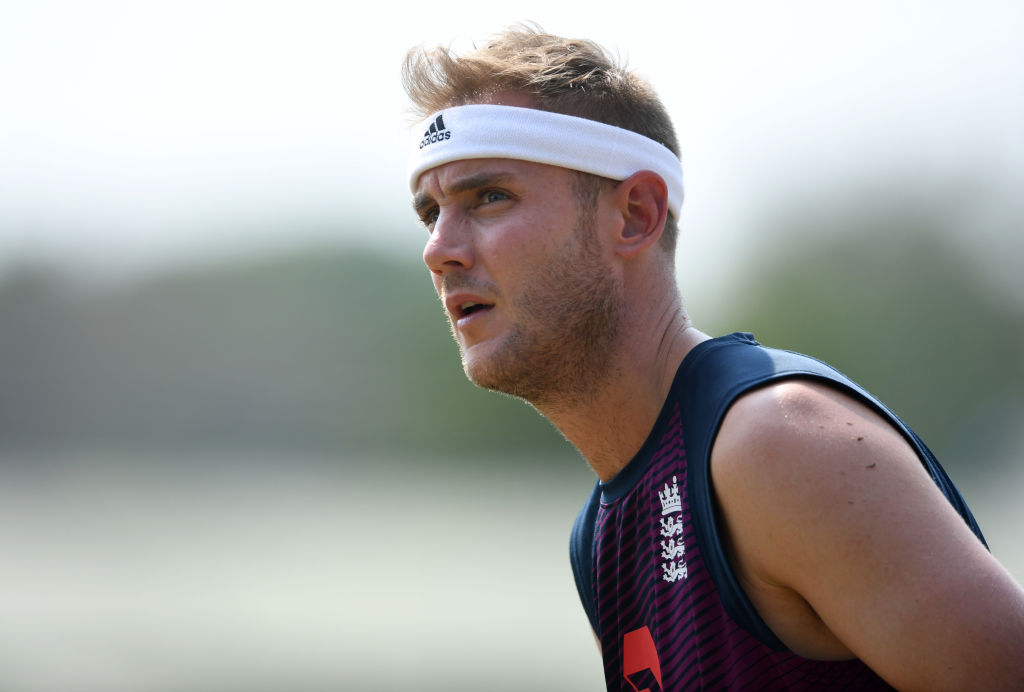 "I spoke to Chris Woakes on the phone the other day and we were talking about running because we have both suffered from the same patella problem in our knees.
"After longer runs of eight and 10 kilometres over the past few weeks, we've felt as though we've been beaten up a little bit. But if we stick to 5km and under and run quicker times the body seems to be fine."
While Woakes and Broad have taken a collegiate approach to maintaining their fitness levels during lockdown, workouts on an exercise bike have provided an outlet for the Notts seamer's competitive fire.
"Even on those rainy days when I can't be bothered to do anything — the ones on which you want to sit on the sofa for hours, eating chocolate biscuits and watching Netflix — at least I can jump on for half an hour and get a good sweat on without getting out of my pants.
"He might be 45 these days but it's like Vaughan has got a motorised bike. He doesn't just beat us, he crunches us."

Broad on his former England captain's excercise bike prowess
"And there is a competitive edge provided when a group of us have joined in live sessions together. There have been races recently with quite a few of us involved — Michael Vaughan, Jos Butler, Joe Root, Mark Wood, Jimmy Anderson and Michael Lumb.
"He might be 45 these days but it's like Vaughan has got a motorised bike. He doesn't just beat us, he crunches us.
"For example, if there are 180,000 people in an online class, he will come 200th. He's incredible at it.
"But it's been great to have some competition between the rest of us because it does provide that extra motivation."
Back-garden bowling
With professional practice facilities off-limits, Broad has had to be creative when it comes to getting overs in the legs.
The 33-year-old has not been deterred by the lack of a cricket ball or full-size stumps – and has recruited a willing accomplice to assist his efforts.
"I don't possess a lot of cricket gear and I've been bowling at some tiny beach quick-cricket stumps that reach halfway up my shin," he said.
"It's strange for an England cricketer to admit not having cricket equipment, but I had to buy a net for my garden and an Incrediball (a ball that has a proper seam to grip) online.
"I did consider putting in some signed stumps which I have kept as memorabilia from Test matches in which I've taken a five-wicket haul or some other milestone, but have so far resisted.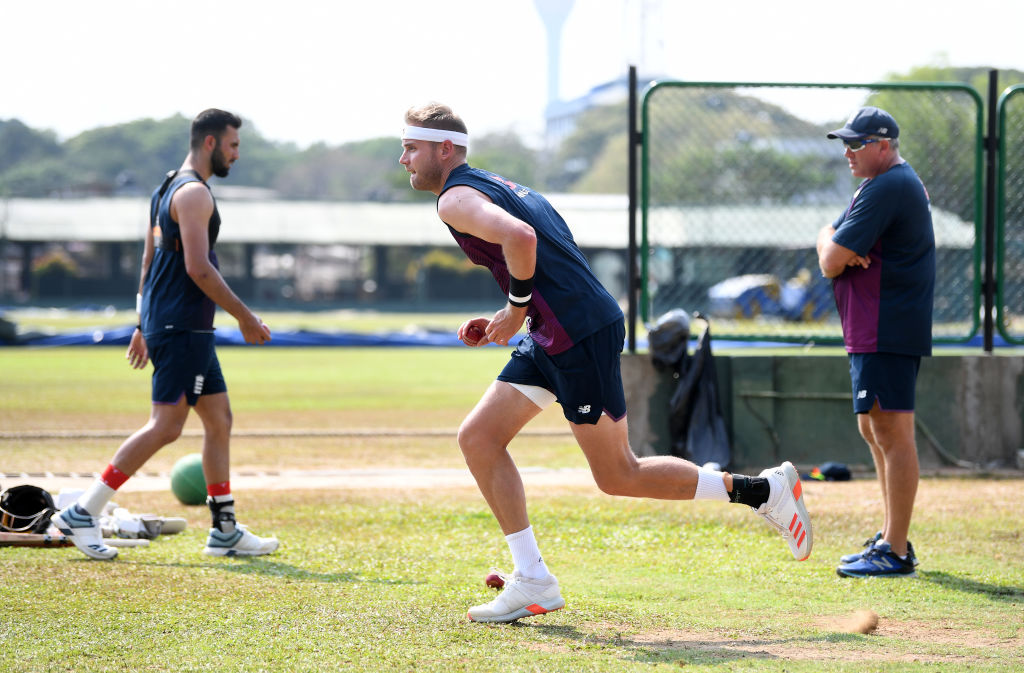 "Being restricted to my home in Nottingham for the longest stretch I can remember in my career has meant I have gone from international cricket to playing against my girlfriend Mollie, who has become quite good at batting.
"She has been very enthusiastic. Some might say a bit too enthusiastic on occasion — like when she bowled the ball over the net and cleared the hedge, too. Next door didn't give it back, either!"
Broad's hasty purchases of cricket equipment have not been free of drama.
The right-armer has suffered the all-too-common fate of failing to check the size of an item before clicking 'buy'.
"It was a bit of a buying mistake," he conceded whilst speaking to BBC Sport.
"I was expecting the net I bought to be about twice as high as a set of stumps, so roughly my height, but when it arrived it was about 12ft. It was ridiculous."