Ben Duckett is looking forward to reaping the benefits of feeling bat on ball once more, after he was named in England's back-to-training group.
The Notts batsman is one of 55 players, including Stuart Broad, who have been asked to return to training in preparation for the prospect of behind-closed-doors cricket for the national side.
Duckett, whose last appearance for England came when he made his T20I debut last May, takes heart from being in the minds of the selectors.
"If you look at the names in this group, there are some very good players, so for me it's good to be in the mix," he said.
"On a cricketing note, it's going to be great to get a little bit of normality back and get training – and to be able to work on my game."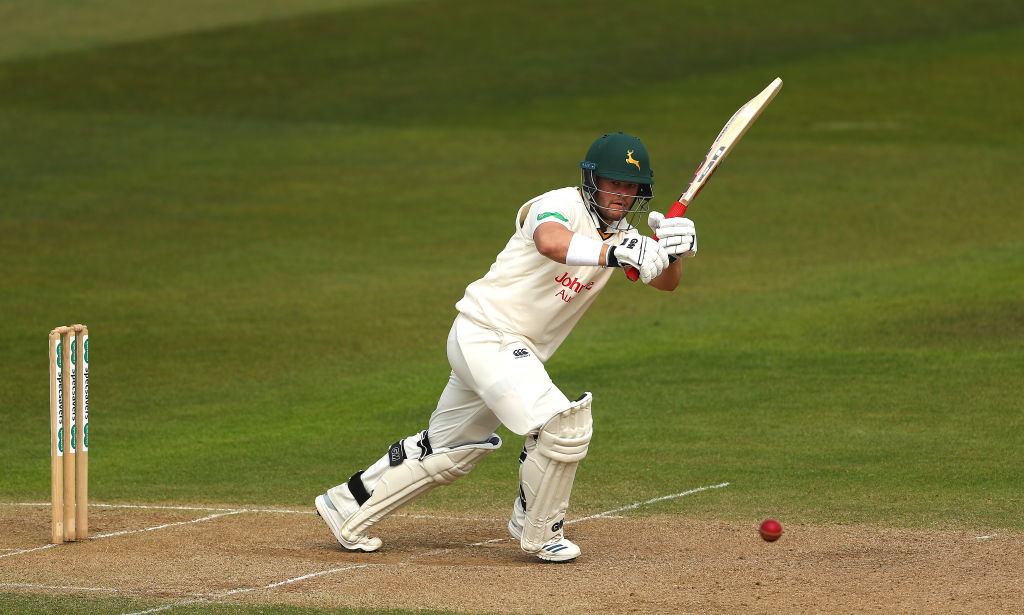 Left-hander Duckett has worn the three lions on eight occasions for the senior side, and hopes to be given the opportunity to stake his claim once more this summer.
If the chance arises, it is one he is determined not to pass up.
"Over the past few years I've been there or thereabouts with England," he said.
"The most important thing – especially when it comes to the white-ball squad, which is so strong – is to take your chance if you get it.
"If I was able to play for England this summer, the big thing for me would be to capitalise on that and try and get into the squad more consistently."
Today's announcement comes after England bowlers became the first players to return to training last week, with Broad making a return to Trent Bridge.
"We'd spent all winter working so hard as a squad to put things right from last year, and we were so excited to get going."

Ben Duckett
Duckett is looking forward to following his teammate's lead – however unusual the circumstances may be.
"Especially for him as a bowler, I imagine training alone has been a bit weird," he said.
"But it's great for him to be back and I'm sure he's loving being at Trent Bridge again with ball in hand.
"I saw that they gave him his own loo – one of the ladies' at Trent Bridge – as one of the safety measures. Maybe they've saved the men's for me!"
Duckett's recent enforced stint away from the ground hasn't come without its frustrations, with the squad forced to head for home just as they reached the end of pre-season.
But the 25-year-old has been sure to use his time wisely.
"Lockdown couldn't have come at a worse time in many ways," he said.
"The work we did as a squad over the winter, after a tough summer, brought us a lot closer together.
"We'd spent all winter working so hard as a squad to put things right from last year, and we were so excited to get going.
"And personally, I felt in great touch as well.
"My main focus over the last couple of months has been to make sure I'm in shape, and I think I'm in the best shape I can remember.
"That can only stand me in good stead when it comes to getting back out playing cricket."
It is the prospect of getting back onto the field, and driving through the Dixon gates once more, that has driven Duckett on during lockdown.
"I might only have played at Trent Bridge for a year, but it was starting to really feel like home," he said.
"I can't wait to get back to the ground – and I'm really looking forward to the day, whenever it is, that we can come together as a squad again."