When Luke Fletcher first began spending his Friday nights watching T20 cricket at Trent Bridge, he could barely have dreamed of making that historic home dressing room his own.
However, over the past decade, he has established himself as one of his county's most consistent performers, and has spent time playing alongside some of the modern game's greats.
Speaking to the Academy North podcast, the Bulwell Bomber picked his best XI from his time in green and gold.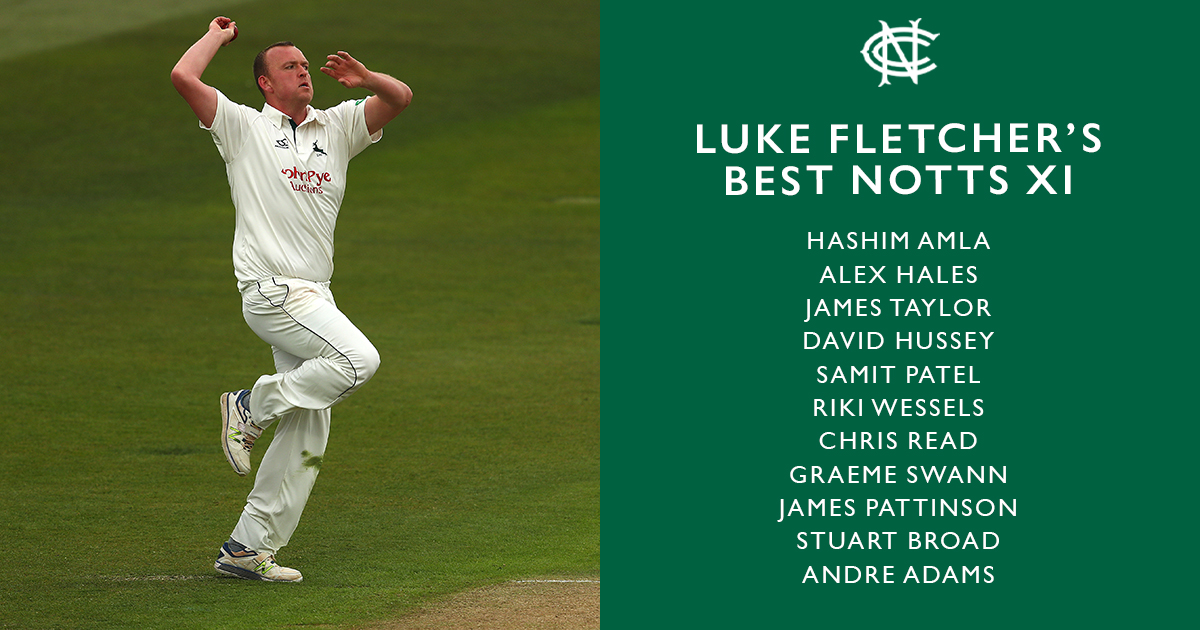 Hashim Amla
"I played against him a few times when he was at Hampshire, and he was so difficult to bowl at. He got a hundred at Trent Bridge for them that was so good.
"He's a great man as well; when he came to Notts I made up a song for him, and Mick [Newell] made me sing it to him in the huddle before his first game against Durham Uni. It went something like:
Oh Hashim, Hashim Amla, he's got a beard like santa
He hits the ball through midwicket, he was born to play Test cricket
Oh Hashim, Hashim Amla, his favourite food is veggie lasagne
"Luckily he loved it! I've got on with him ever since, and whenever I bump into him he makes me sing the song."
Alex Hales
"We were both on trial in the seconds together, and even then you could tell he was special.
"He used to rock up in his Punto, go out to bat in his school socks with his dad's £3 Gray-Nicols bat, then go and blast a double-hundred before tea.
"He's the sort of guy that, when he doesn't score runs, you get excited, because you know there's a crazy score around the corner.
"He was the first man to score a T20 hundred for England, got 170 for them in an ODI at Trent Bridge, scored 187 in a Lord's final for Notts – he just does insane stuff in big games."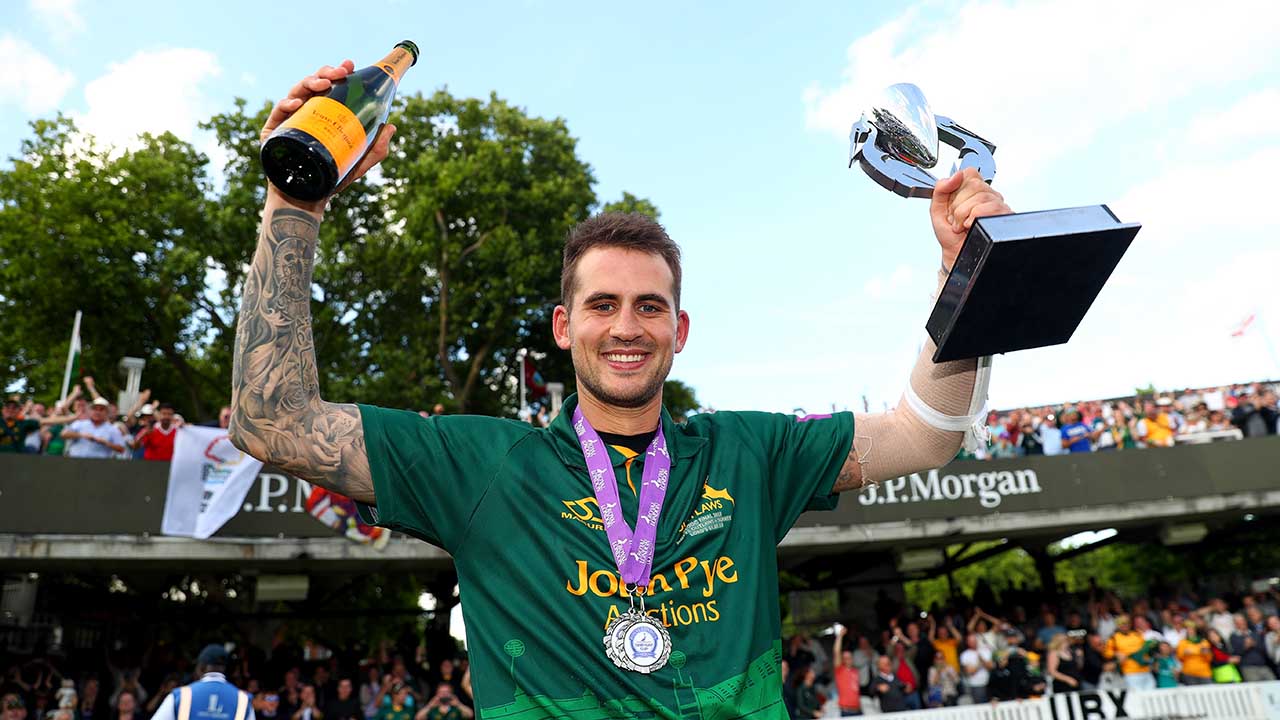 James Taylor
"He was one of the toughest lads to bowl at. For such a small man he could belt the ball – a couple of the one-day hundreds I saw him score were incredible.
"He could hit it 360°, he was rapid between the wickets, and he was an unbelievable fielder as well. He'd definitely have stayed in the England set-up for a long time if he hadn't been forced to retire."
David Hussey
"He was an absolute Notts legend when I was coming into the setup.
"He was one of the blokes I used to come down and watch play in T20s on a Friday night before I signed, and when I got into the squad I found out he was a great bloke as well.
"The only thing that stopped him playing Test cricket was the unbelievable era of Australian batsmen he was part of."
Samit Patel
"What a man! The stat I love about Samit is that he's never missed a game of cricket through injury in his life – how insane is that?!
"He's a matchwinner, he loves a big stage."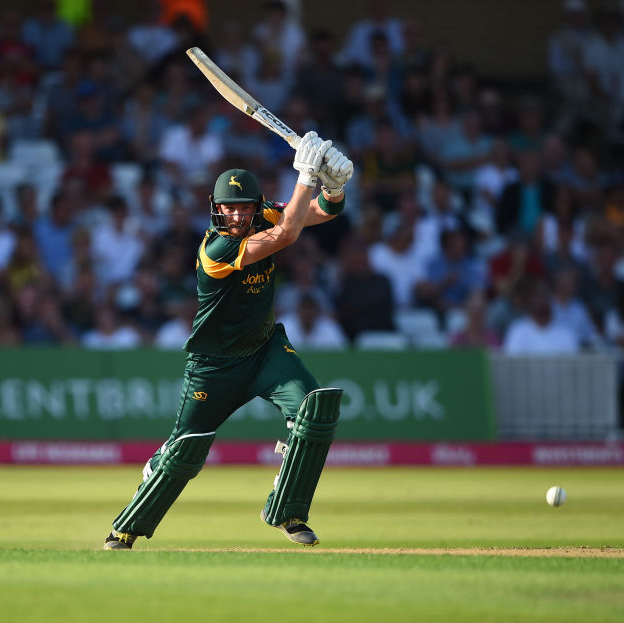 Riki Wessels
"He did some freakish things for Notts. I remember him getting a double-hundred against Sussex, slog-sweeping Jofra Archer into the stands.
"He was tough as well – he'd get hit on the head, get rapped on the fingers, and he'd just keep going and getting stuck in to the bowlers."
Chris Read
"He could catch balls in his sleep, he was so good. I think I remember him dropping two chances off my bowling in his whole career, and one was a really tough chance in front of first slip.
"As a captain, he was very calm – he never shouted, never got flustered. He's quite a quiet bloke – pretty much the complete opposite to Mull – but as a young lad coming into the team, I'd just do whatever he told me to; he was that much of a legend.
Graeme Swann
"He was bonkers. An absolutely crazy bloke, so quick-witted, and I used to go out of my way to be around him. I loved him.
"I made my Championship debut against Lancs, and got a couple of wickets. Me and him drove back together, and he promised to treat me. We stopped at the services and got the biggest Burger King you've ever seen and a load of pick 'n' mix. I'm sat there thinking 'this county cricket is unbelievable – get a couple of wickets, and you get a Whopper!'
"He was a brilliant bowler, and he could bat as well – he opened the batting in T20 for a while, and got 90-odd not out for us against Derbyshire once."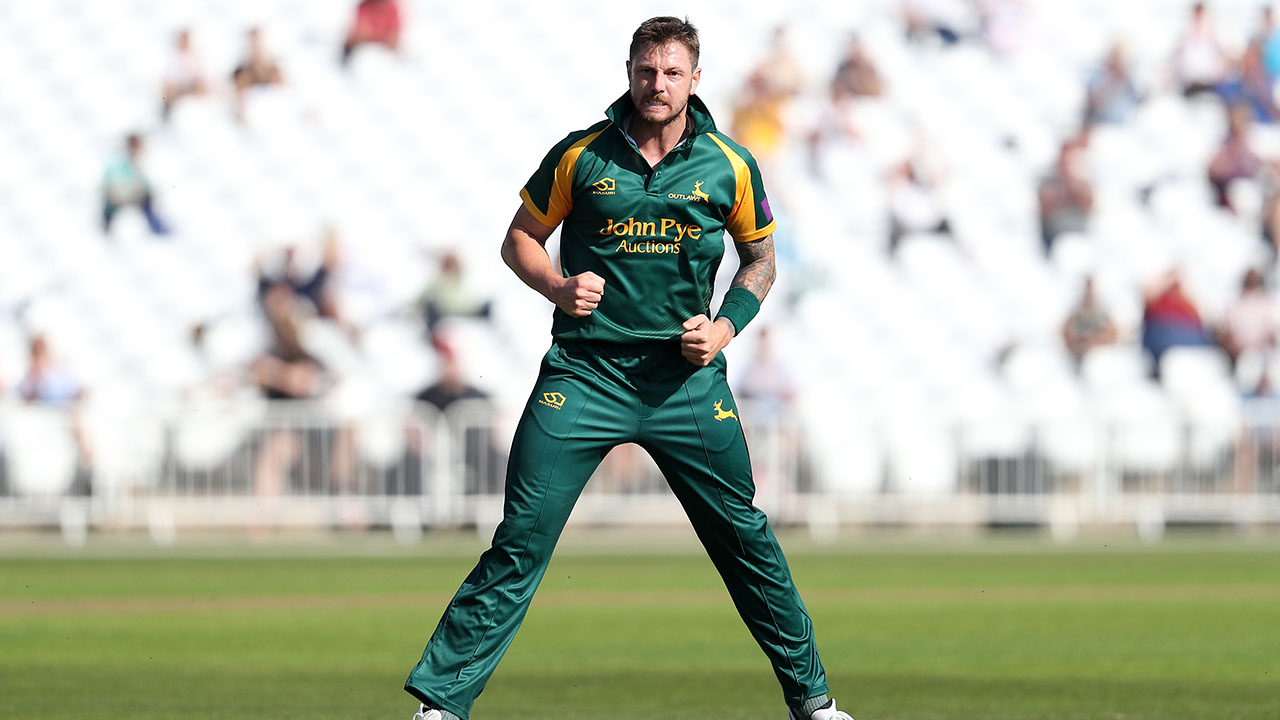 James Pattinson
"Probably the best cricketer I've played with.
"I love playing with him, because he's my kind of bloke. He's a similar character to me, it's just that he's a much better cricketer than me!
"He loves the contest, loves the fight, and is great to have in the dressing room."
Stuart Broad
"The best sportsmen are those that love competing, and Stuart's one of them.
"Whether it's on the cricket field or just a game of football or something, Broady's always on it, he doesn't like to lose. It's lads like that, who are so desperate to win, who get to the top.
"And he's constantly tried to get better. He's always working on different balls and different things with his action. That's what makes him the player he is."
Andre Adams
"He was the best bowler I've ever played with.
"When he was at Notts, my job was to bowl with the new ball until he wanted to bowl. If I got a wicket in those first few overs, he'd come on and get 7, and I'd never get back on!
"He'd run in and skittle people. He used to start laughing when left-handers came in, he was that good against them.
"And when he bowled full, he was so strong that it had the same intensity and nip as a shorter ball, so when it moved, the batsman couldn't do anything about it.
"I loved playing with him in some ways, but not in others, because I hardly got a bowl!"