When Jos Buttler whipped off the bails in the final act of the 2019 ICC Cricket World Cup, the hysteria and jubilation which followed were fully justified – a World Cup win is a rare achievement in the history of English sport, after all.
However, nine years previously, three Nottinghamshire faces were at the forefront of another global triumph, as Paul Collingwood's T20 side joined the footballers of 1966 and the rugby players of 2003 as world champions.
And it was ten years ago today that England thrashed Australia in the final.
The green and gold trio all played crucial roles in securing the trophy, with Graeme Swann and Ryan Sidebottom claiming ten wickets apiece, and Stuart Broad snaring eight.
Swann had become an established force at international level, and he flew to the Caribbean full of confidence in his teammates.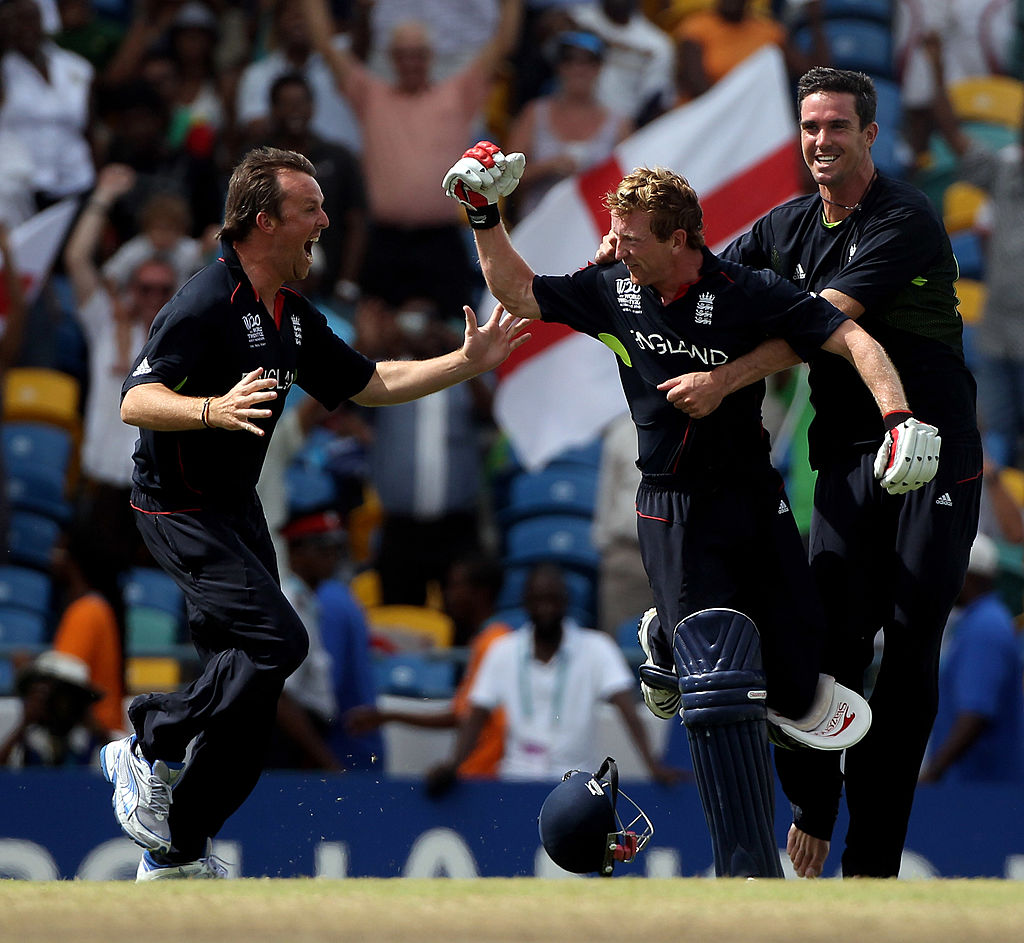 "When we were sitting on the plane on the way there, I looked around and thought, 'We're going to win this, I wouldn't want to play against us'," he said, speaking to the Daily Mail.
"I couldn't see who had got it quite as well as we had."
"We started picking people who could play Twenty20. We had the most destructive top three in the world, and the seamers had plans no one had seen on the international scene before. We were ahead of the curve."
Sidebottom, meanwhile, was enjoying what proved to be his final season as an England cricketer – but never in his near-decade at the top level had the left-armer seen such diligent preparation.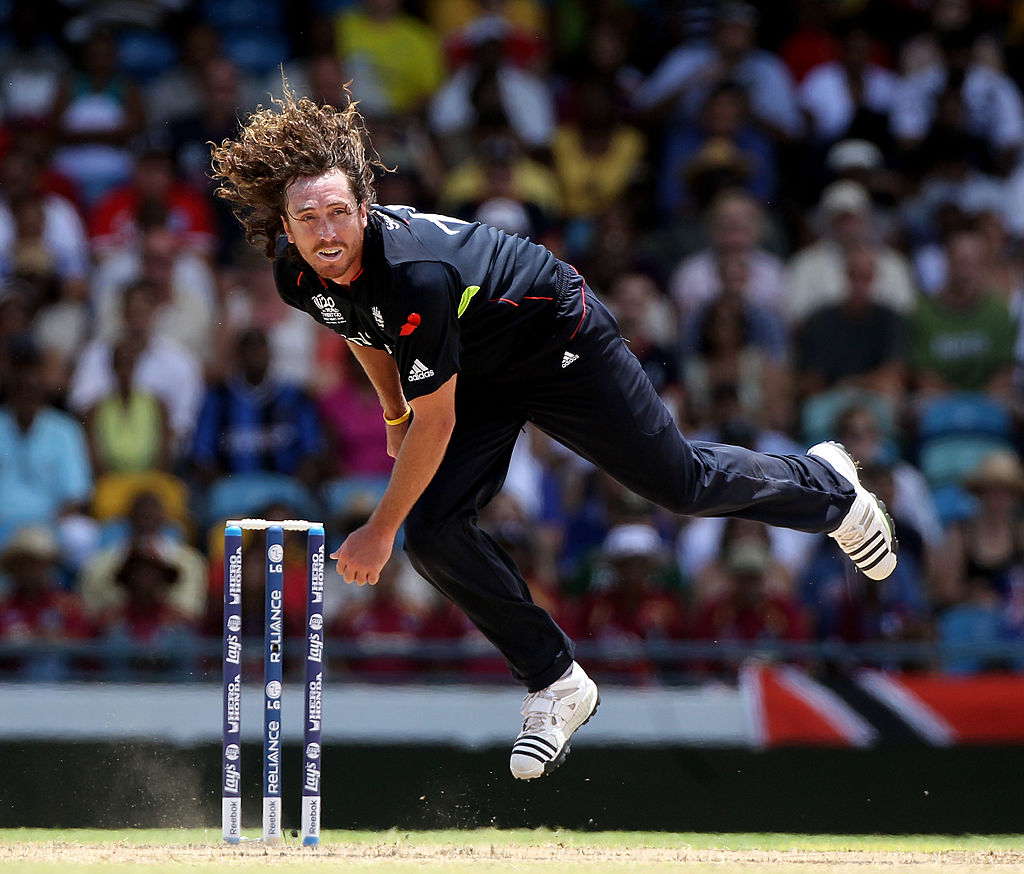 "I was in my early 30s and one thing that struck me was that we practised properly," he recalled of the outfit drilled by Head Coach Andy Flower.
"We looked at how we might play in a game and in different scenarios; and in the nets, we drilled those slower-ball bouncers really hard so in tough situations we used them to good effect.'"
Sidebottom and Tim Bresnan opened the bowling in the Bridgetown showpiece, with the Notts seamer removing Shane Watson and Brad Haddin as the old enemy fell to 8-3.
It was a start which confirmed to Broad that his optimism wasn't unfounded.
"I was standing behind Paul Collingwood in the queue to walk out for the anthems," he said.
"Each of us was given a mascot and when his little girl arrived, he asked how she was and what she was called. 'My name's Lucky,' she told him.
"He turned to the rest of us and said: 'It's our day, boys.' We were already supremely confident."
Broad's biggest impact in the final came in the field, removing the dangerous Cameron White by clinging onto a difficult chance off the bowling of Luke Wright.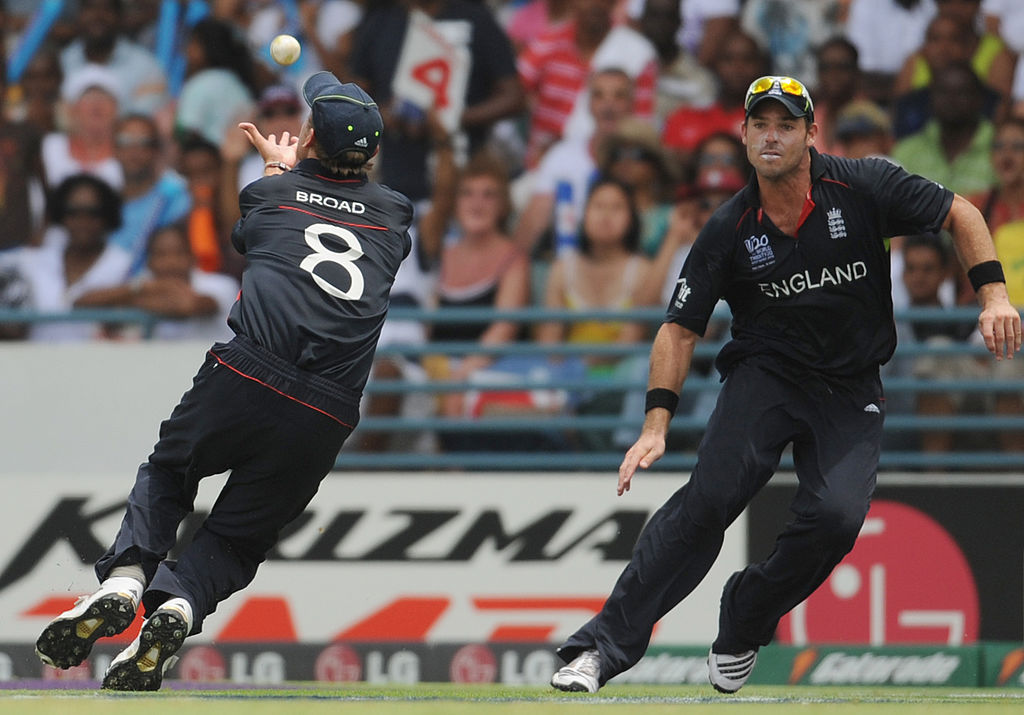 It helped restrict Australia to 147/6 – and hand the stage to a man who would go on to enjoy great success in green and gold.
Michael Lumb may have failed to fire in the final, but the opener's 137 runs and aggressive approach were key to England lifting the silverware.
So assured was Lumb that it was easy to forget he didn't make his T20I debut until England's opening game of the tournament.
The left-hander had previously showcased his abilities to the selection hierarchy during a practice game between England and their Lions understudies – with Lumb opening for the second string.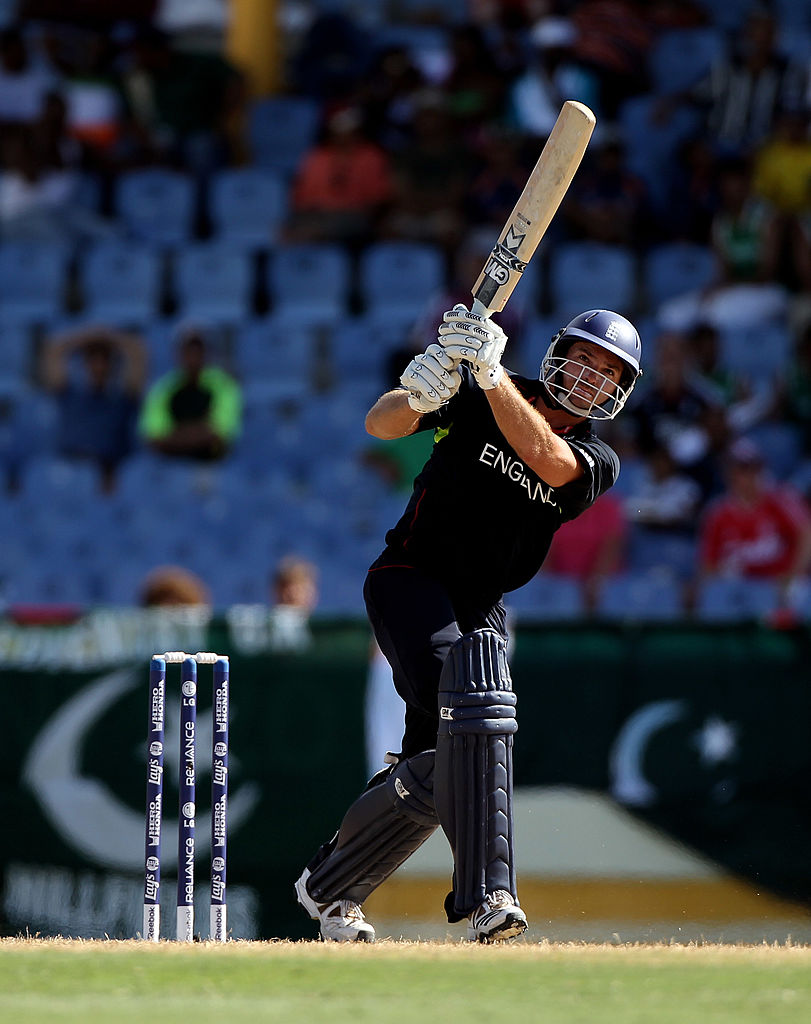 "I pre-meditated and got it wrong, ran at a ball I thought was going to be length and Broady bounced me and split my chin open," he said.
"I went off, got stitched up, came back and hit the winning runs."
The marriage of courage and ability which Lumb displayed was enough to convince Collingwood and Flower of his worth.
"At one of the first practice sessions we had, Colly and Andy called me over and sat me down," he remembered.
"They said, 'Look, we want you to know you have our full backing. You are going to play every game, so don't worry about selection, just go and play like you do at Hampshire.'
"It was like the weight of the world had been taken off me knowing these guys had my back."
Lumb and Craig Kieswetter formed a formidable opening partnership, with England embracing brutality at the top of the order for the first time.
This powerful approach – alongside unprecedented attention to detail whilst in the field – has remained part of the DNA of England's limited-overs cricket ever since.
And as Eoin Morgan hoisted the 50-over trophy aloft last July, his side's triumph seemingly owed plenty to the work done by the Twenty20 outfit almost a decade previously.