As part of the Trent Bridge Heritage team's 'Cricket and Covid' dispatches, members of the club cricket community across Nottinghamshire share their thoughts on the season just gone - and what is to come in 2021.
To tea, or not to tea… that is the question.
Actually, it's just one of many as club cricket begins to plan for next summer.
As cricket clubs hunker down for the winter, thoughts are already turning to whatever the summer of 2021 may bring.
One of the key questions to be determined is: will the traditional cricket tea survive?
To keep players, officials and spectators safe during the Covid-hit season, the serving of formal teas in the club room was one of the first things to be dropped. Players brought their own refreshments and ate them in their cars or at a suitable distance, separated even from their own team-mates.
Given the almost mythical importance of a 'cricket tea', it is perhaps surprising that quite a few people thought - maybe even hoped - this might be the end of the set meal.
"Players like the teas, and they were missed", said Pat Carmody, chairman at Gedling & Sherwood CC.
"But it's not always easy to get teas at every ground – and, without them, we felt that games moved on a bit quicker.
"People got used to bringing their own refreshments and it would be one less thing to worry about if they are not restored".
He would find support from Mike Blatherwick of Papplewick CC; speaking as a coach, he would rather it didn't return. He believes tea is an unnecessary distraction and would rather his players focused on warming up. In his view, "a fast bowler, who has had four cobs, a load of pasta and three cakes", has not had the ideal preparation for the rest of the match.
But the prevailing view – even in the Nottinghamshire Premier League (NPL) where cricket is a very serious business – is that the formal tea will be back. Assuming, that is, that recreational cricket is able to return.
"Cricket teas are part of the game", said Martin Cassidy, chairman of Hucknall CC.
"It's the point where the teams can mix and get to know each other. It's a really big part of the day."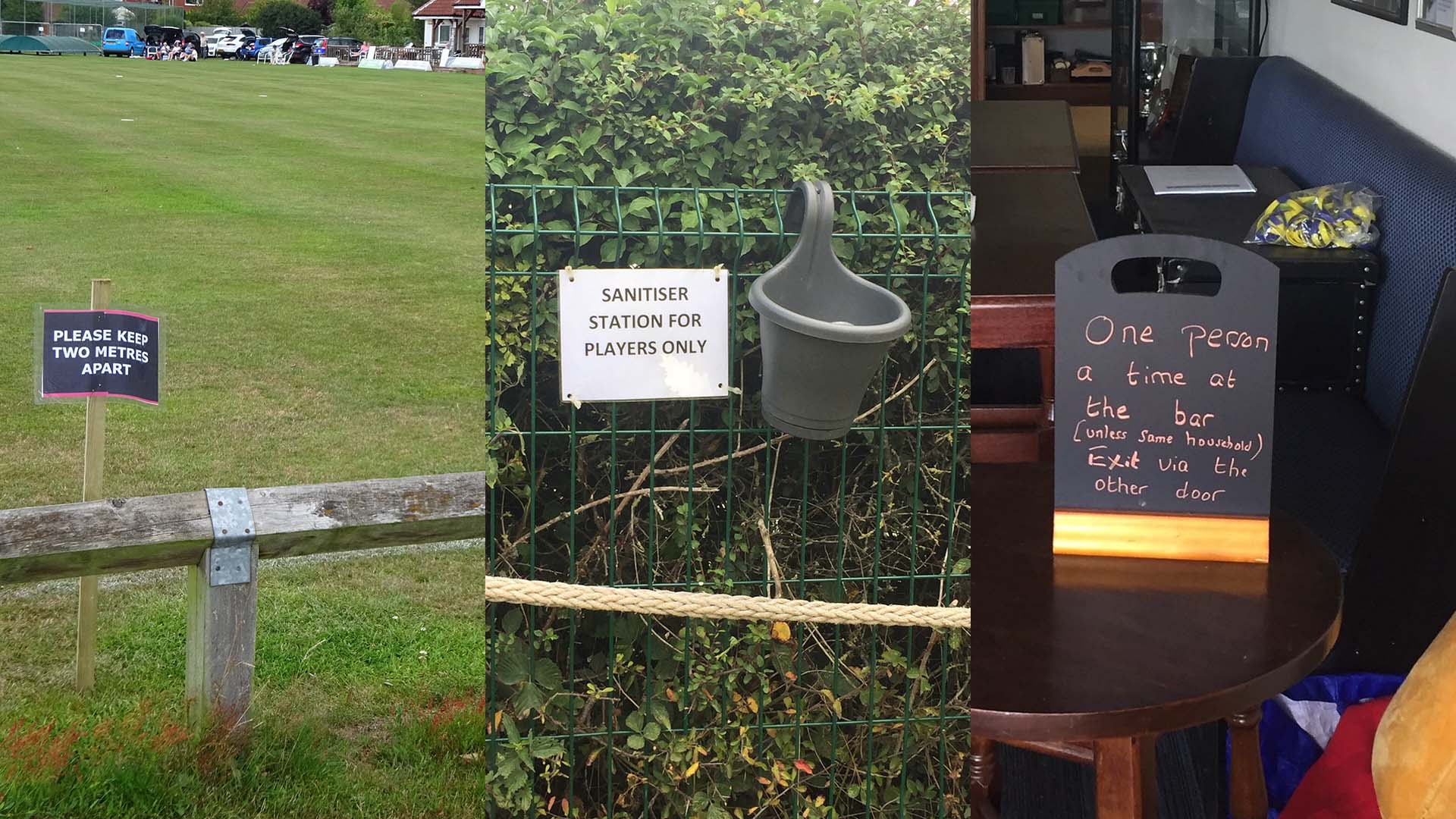 When the Trent Bridge Heritage team started their 'Cricket & Covid' project, there was a real fear that no cricket, at any level, would be played in 2020 – causing lasting harm to the game.
"Kids might not get the chance to get into the game this year," said Martyn Shaw back in May, speaking for many.
"There was all that excitement from the World Cup, then we had the best April weather in years and not a ball bowled."
Ultimately, however, the apparent threat to the game seemed to revive people's commitment to cricket across the county.
"There was a hunger for cricket that we didn't expect," recalls Pat Carmody.
"Players were asking for the chance to play, and parents who had been content to bring their kids for a game were suddenly keen to get back onto the pitch. We found ourselves fielding more teams than ever some weekends!"
Despite that encouraging response, it was still a very strange season, summed up for many by David Beaumont.
"My abiding memories from this season are: teams arriving dressed in their whites; individuals having to bring their own teas; dressing rooms being off-limits; regular sanitising of hands; and players having to fetch the cricket ball themselves when it had gone over the boundary. All in all, a strange sight," he said.
David's observations would be true of any leagues or friendly games this season. They have the shared experience of learning new terms – none of risk assessments, social distancing, sanitisation breaks or bio-security were in the cricket vocabulary until recently – and new rules.
Whether the hunger for the game will return next year, and whether that hunger will be satisfied by a 'proper cricket tea', we shall all have to wait and see.
*******
It's our great pleasure to declare that membership of Nottinghamshire County Cricket Club for 2021 is well-and-truly on sale now, with top ticketing priority for our splendid international summer going to those who join our club.