Kevin Shine has described the Green and Golds' T20 outfit as a 'machine' after the side won their second short format crown in four summers.
The Assistant Coach joined Nottinghamshire last November after 14 years as the Fast Bowling Lead for the national side.
In a time when England reached number one in the world in Test Cricket, won four Ashes series and secured their first 50-over World Cup, Shine has seen his fair share of successful sides.
And the former Hampshire, Somerset and Middlesex fast bowler is impressed with what he saw from Dan Christian's men throughout the tournament.
"Our T20 team is a machine," he said.
"It's massively experienced and it was really impressive to see how it operated.
"Everybody knew their role. Working with them was just a case of fine-tuning.
"It's been really fascinating to come in and see how a storied T20 side goes about things."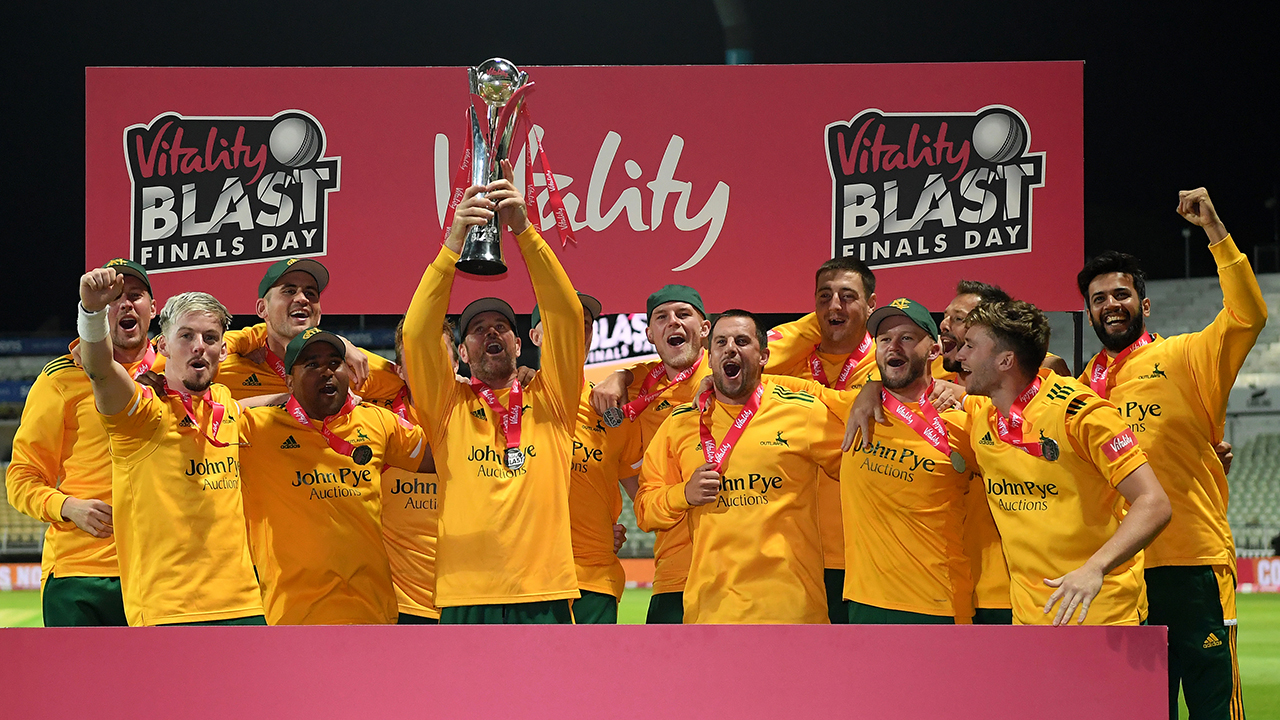 On the international scene, Eoin Morgan's World Cup winning side have made a habit of making no amount of runs seem insurmountable.
And when Shine joined the Nottinghamshire setup, he found a side with a similar ability.
"When the opposition scored big runs, our players weren't worried," he said.
"When we went to Durham at the beginning of the campaign, they scored over 190 and I thought it was a lot.
"They came off, Fletch (Luke Fletcher) said 'that's alright' and I said 'is it?' 'Wait and see what happens now', was his reply.
"He had total belief that the batting side would go in and deal with it, and that's pretty much what we saw.
"We used the mantra of staying in the moment, of not looking back or too far forward. The intensity with which they've played has been frightening," he continued.
"We had a team warm-up game prior to going into the competition. I got to stand on the field and the intensity, the way they went at each other, it was remarkable.
"What I saw was a top team going at each other in practice and it was awesome.
"I saw international level cricket going on. It was great to see and it continued throughout the tournament."
"We used the mantra of staying in the moment, of not looking back or too far forward. The intensity with which they've played has been frightening."
Before the Outlaws began their T20 campaign, the 2020 season began with five Bob Willis Trophy fixtures.
Shorn of the experience of Jake Ball and Luke Fletcher at different times, Shine was impressed by the way the younger bowlers filled those voids.
"Working with the four-day side was a lot more labour intensive because we had younger bowlers and players trying to return to form," he said.
"Even when we lost a couple of games, I still saw massive improvements and that's exciting for the future.
"We had a few sessions where we played poorly and it cost us. We know that and as we went through the competition you saw that we learned from it."
Shine wasn't just impressed by the playing group at Nottinghamshire, reserving particular praise for Peter Moores, who he also worked with on two occasions with England.
"When it comes to coaching and getting the best out of people, there's nobody better than Pete," he said.
"He's clear about what he wants from the players, but he doesn't do it in an autocratic way and try to smash it out of them. He offers them opportunities.
"I've worked with lots of coaches in my time and he's right up there in how he goes about his business.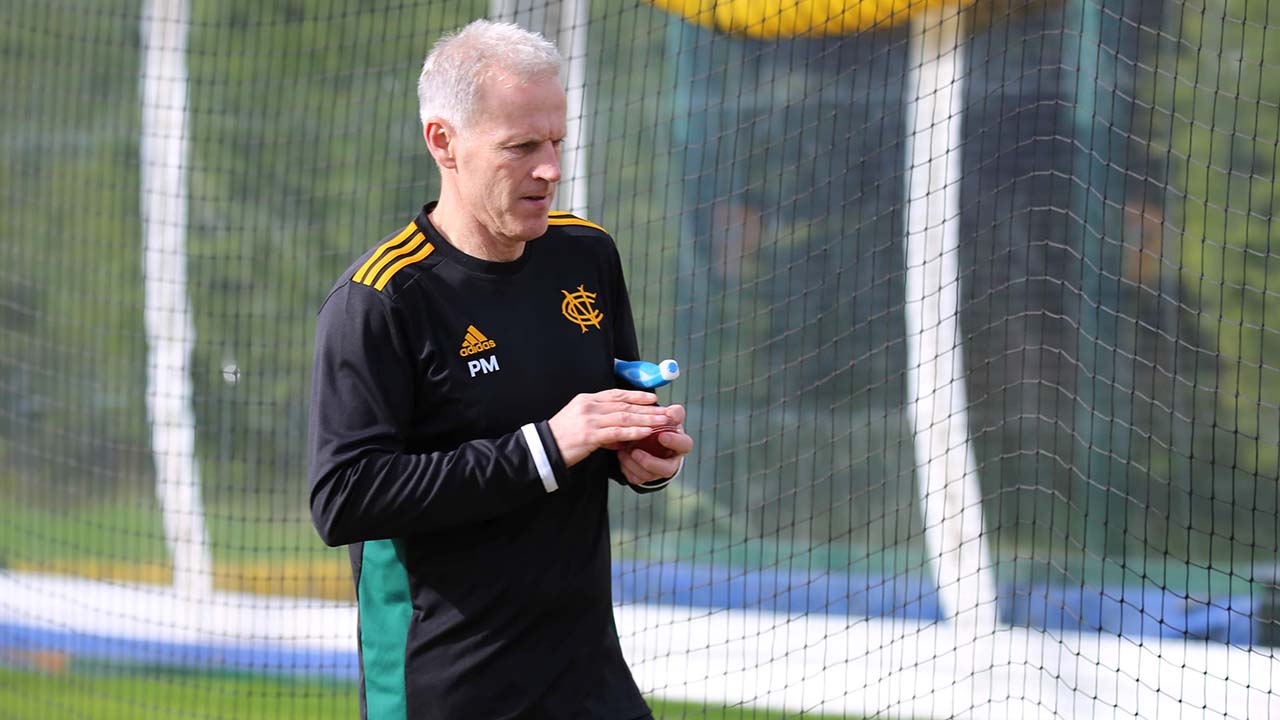 "He expects a hell of a lot from us as coaches and he leads from the front as an unbelievably hard worker.
"He walks into a room and there's a presence that comes with him. He knows what he wants to get across. We get nothing but clarity from him and I love that.
"From the first player in to the last one off the pitch, we make sure they get everything they could ask for from a coaching perspective and, good on the players, they come and get it."
***************
Notts Outlaws, the 2020 Vitality Blast champions, wear adidas.
See the full range of playing kit, training wear and apparel in the Trent Bridge Shop.