Almost three decades after Paul Franks first stepped onto the Trent Bridge turf as a cricket-mad teenager, Nottinghamshire's Assistant Head coach reflects on a lifelong association with his home county, the vital role played by members and supporters - and why he can't wait to see them return to the ground in their droves.
Secure your 2021 Nottinghamshire membership below

*******
Paul Franks pauses, reclines, and thinks for a moment.
He may be looking over a ground which has been transformed during his time with his home county, but it only takes an instant for the homegrown Assistant Head Coach to be 13 again, gazing in wonder at the hallowed turf for the first time.
Such is the enduring power of Trent Bridge.
"Yes, it's changed a lot since I first came here, but Trent Bridge will always be special to me," he says.
"I remember the first time I came here, as a lucky guest of a member of staff, getting taken around the Executive Suite, the old scoreboard… all sorts of places which were 'invite only'.
"I was playing age-group cricket for Notts at the time, and it really lit my interest. There was a county game against Derbyshire on, with the likes of Tim Robinson, Paul Johnson and Chris Cairns playing. It was a fantastic way to be introduced to the place.
"It all seemed so daunting in a way, but I remember going home thinking 'crikey, wouldn't it be great to do that one day'
"Playing at Trent Bridge my home was a dream at that stage. I just getting a handle on life, and was desperate to do well with my cricket and see where it took me, but I couldn't have imagined that I'd still be here so far down the track and be able to call it home."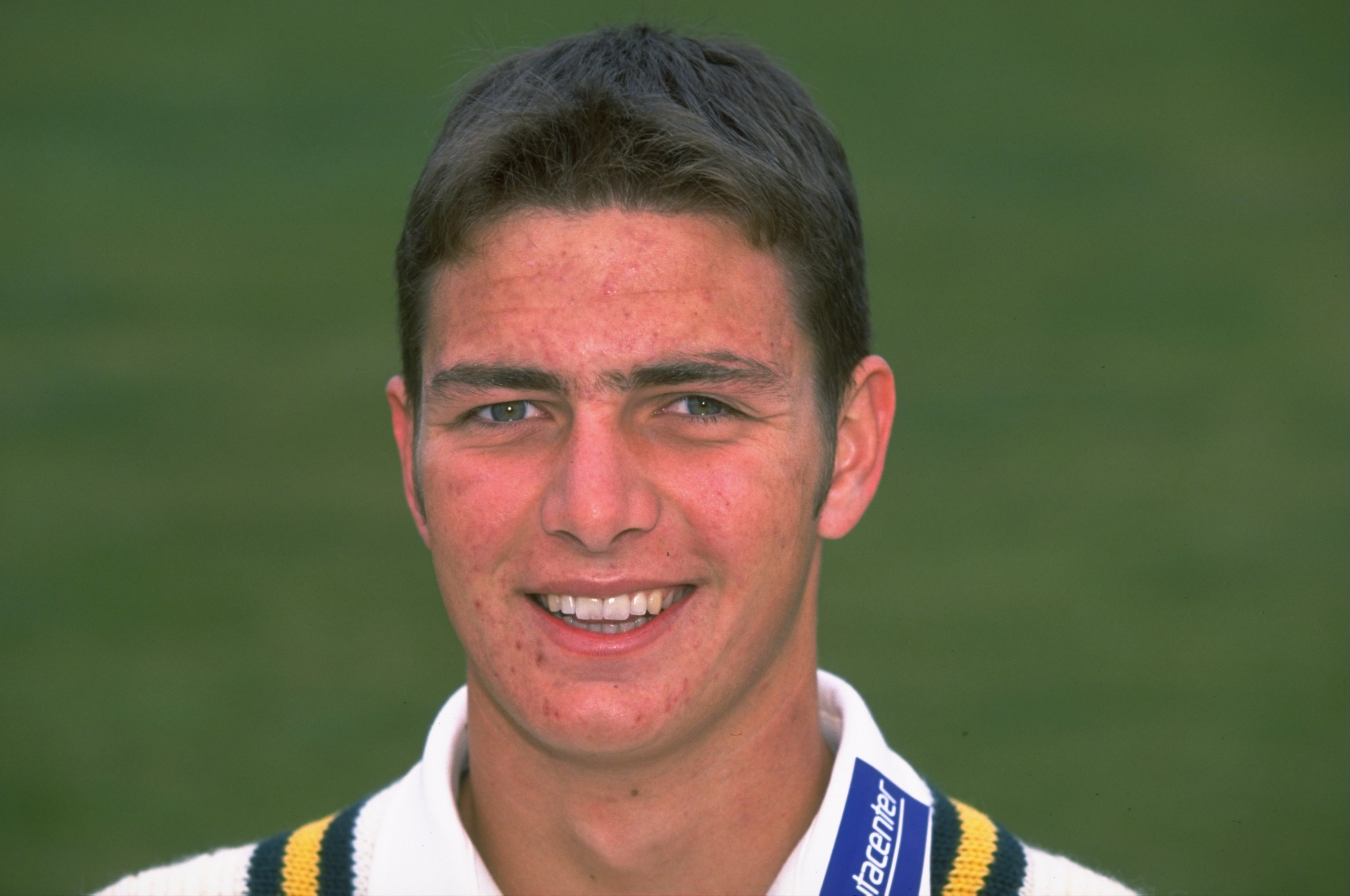 Paul Franks ahead of the 1997 season - his second in the Notts senior side.
Ask anyone who has been luck enough to step through the gates to describe their experience of Trent Bridge, and their answers are often reassuringly familiar.
From player to supporter, steward to staff, the friendliness of this corner of West Bridgford is often what sets it apart.
And it was the same for a Farnsfield teenager keen to make his mark on the game.
"The thing that has always stuck with me was that, even if the personnel changed – whether it was the stewards or the staff – that special feeling that makes Trent Bridge what it is was still there," he says.
"Everybody there knows they have the responsibility to uphold everything that came before them, and keep everything in shape for those that are to come.
"I'm certainly very proud to still be associated with the club."
That association is all the more special for Franks, a son of Nottinghamshire who has carried the hopes of members, supporters and friends on the field and in the dressing room.
It's a lineage which continues today, with the likes of Jake Ball and Luke Fletcher chalking up a decade in green and gold, with Lyndon James and Liam Patterson-White preparing to take on that mantle for the next generation.
"It's difficult to estimate how many members I already knew before I joined the senior side," says Franks.
"A lot had probably seen me play cricket through the age groups – we get quite a lot of support across the county for those teams, and there were good numbers at games in the Bassetlaw League, the Notts Amateur League and the Gunn and Moore Alliance.
"The one thing that has always hit home for me is how well they've supported me as an individual, and how well they support the team.
"You always get that feeling that those who come to watch are excited to be here, and want to watch some really good cricket.
"And I think it's vastly important to keep that core of homegrown players. It's something I've been desperate to try and get moving.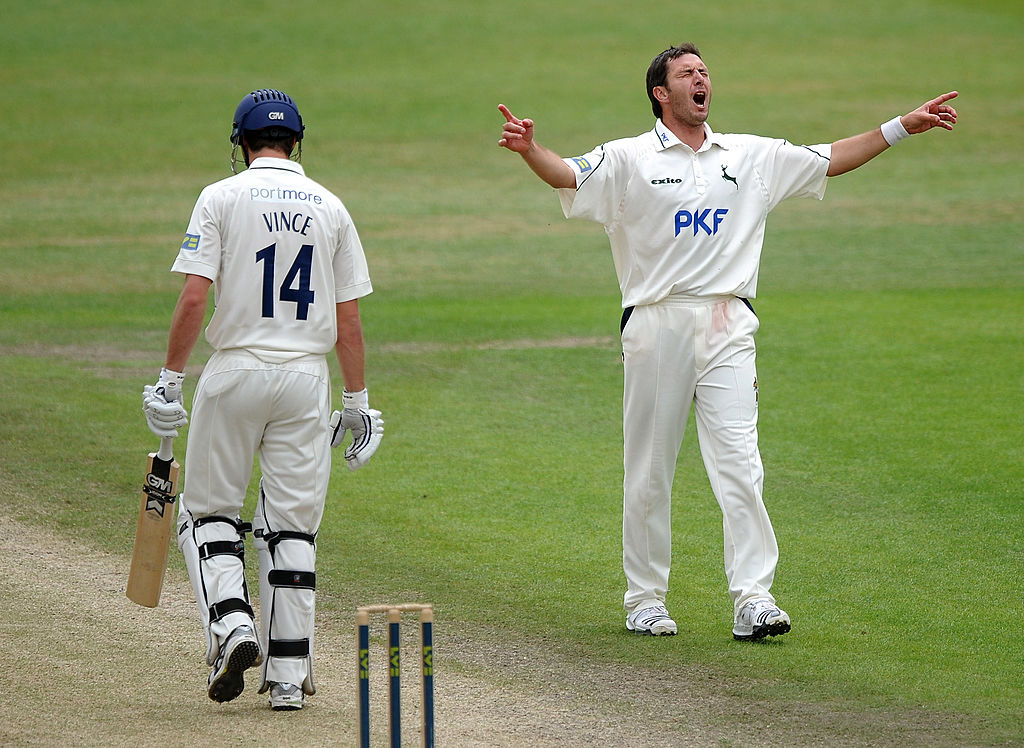 Franks celebrates a wicket in the 2010 title-winning campaign.
"Whenever the pillars of the team are local – and whenever they go on to achieve international honours – that's a great achievement for us as a club.
"We want as many of those lads in our dressing room as we can; lads that the people of Nottingham can connect with, be proud of, and see out there giving their pound of flesh for the Club every day."
Of course, that process of making members proud has been somewhat different in 2020.
While the Nottinghamshire faithful may have followed their county in their droves from afar, for Franks it hasn't quite been the same.
Put simply, he can't wait for them to fill the stands once more.
"We've really missed the interaction with the members this summer – feeling both their frustration and their elation," he says.
"Them going home satisfied always means that we go home satisfied.
"It has been a very different place to be this year. Still a great place, because ultimately we're doing the thing we love, and a lot of time, effort and due diligence has gone in to make that happen, but it has not felt quite right.
"I'm hopeful that at the start of next season things will be a little more like normal, with people in the ground thoroughly enjoying cricket and watching Notts be successful.
"When the fans are packed in here, you really feel the place lift.
"It's quite an intimate ground, so 12,000 people can feel like they're right on top of you, which is quite unique.
"And even when there's maybe 2,000 in for a Championship game, it can feel quite a vibrant atmosphere.
"You can definitely feel that emotion of the fans, and use it to drive you forward.
"We know that there have been tens of thousands – even hundreds of thousands – of people with us, and that's been a real source of strength for us in a tough time.
"Ultimately, though, there will be nothing like having the fans back in the ground."
*******
It's our great pleasure to declare that membership of Nottinghamshire County Cricket Club for 2021 is well-and-truly on sale now, with top ticketing priority for our splendid international summer going to those who join our club.