Paul Franks has described Nottinghamshire's Bob Willis Trophy finale against Durham as "massively important" as they aim for the victory that could secure a third-place finish.
The Green and Golds are welcoming Jake Ball back into a 13-man red-ball squad for the fixture at Trent Bridge, which gets underway at 10.30am on Sunday. Joey Evison remains on the sidelines due to injury.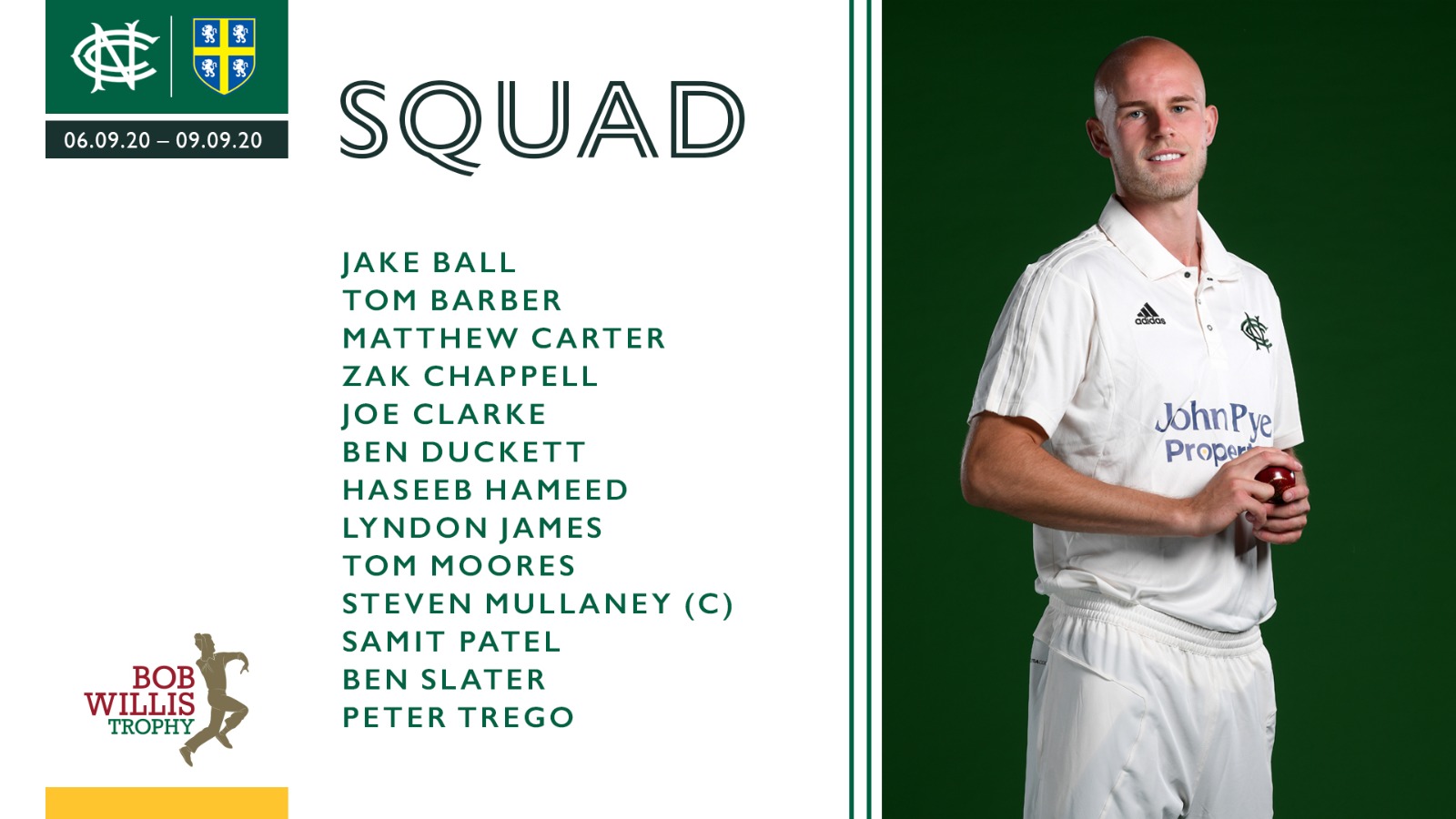 "It's massively important and we're desperately keen to win," said the Assistant Head Coach. "The lads will show that on the field this weekend.
"It's important for their confidence that they start to see the work that they're doing bear fruit.
"We've not got the win we've threatened to yet, and that's disappointing.
"We've put ourselves in good positions and done some good things, but the fact is that, for a number of different reasons, we haven't been able to capitalise.
"There's been some encouraging signs, and everybody within the dressing room this weekend will be desperate to get over the line and get the win we all feel we deserve."
With Nottinghamshire having secured more bonus points than any other side in the north group competition, Franks has seen positive signs with bat and ball during the four-game season to date.
"I'm impressed by how Haseeb Hameed has settled, and Ben Slater has also had some good, encouraging form," said the former all-rounder. "That looks like a partnership that could bear fruit for us for a long time to come at the top of the order.
"Beyond that, it's been good to see some of the batsmen in the middle-order settling into the team and having some good partnerships.
"As a bowling group we've been disciplined and we've tried to control the rate, which has led to us taking wickets in clusters at times.
"As a whole, the team has performed as we would expect them to. They have got us into winning positions. We're desperate to convert that into a win against Durham.
"There's a turnover between formats from T20 into First-Class cricket of five or six players. It means we'll have people coming in who are fresh, confident, prepared and ready to go."
************
When it comes to sharing the action from Trent Bridge this summer, our multi-camera live stream has got you covered. Watch live...