Chris Nash believes the best is yet to come from Notts in the Vitality Blast, as Imad Wasim is added to the Outlaws' squad to face Lancashire.
Wasim, who agreed a deal to return for a second campaign at Trent Bridge during the winter, has received clearance to play and replaces Tom Barber in a 14-man squad for the trip to Liverpool.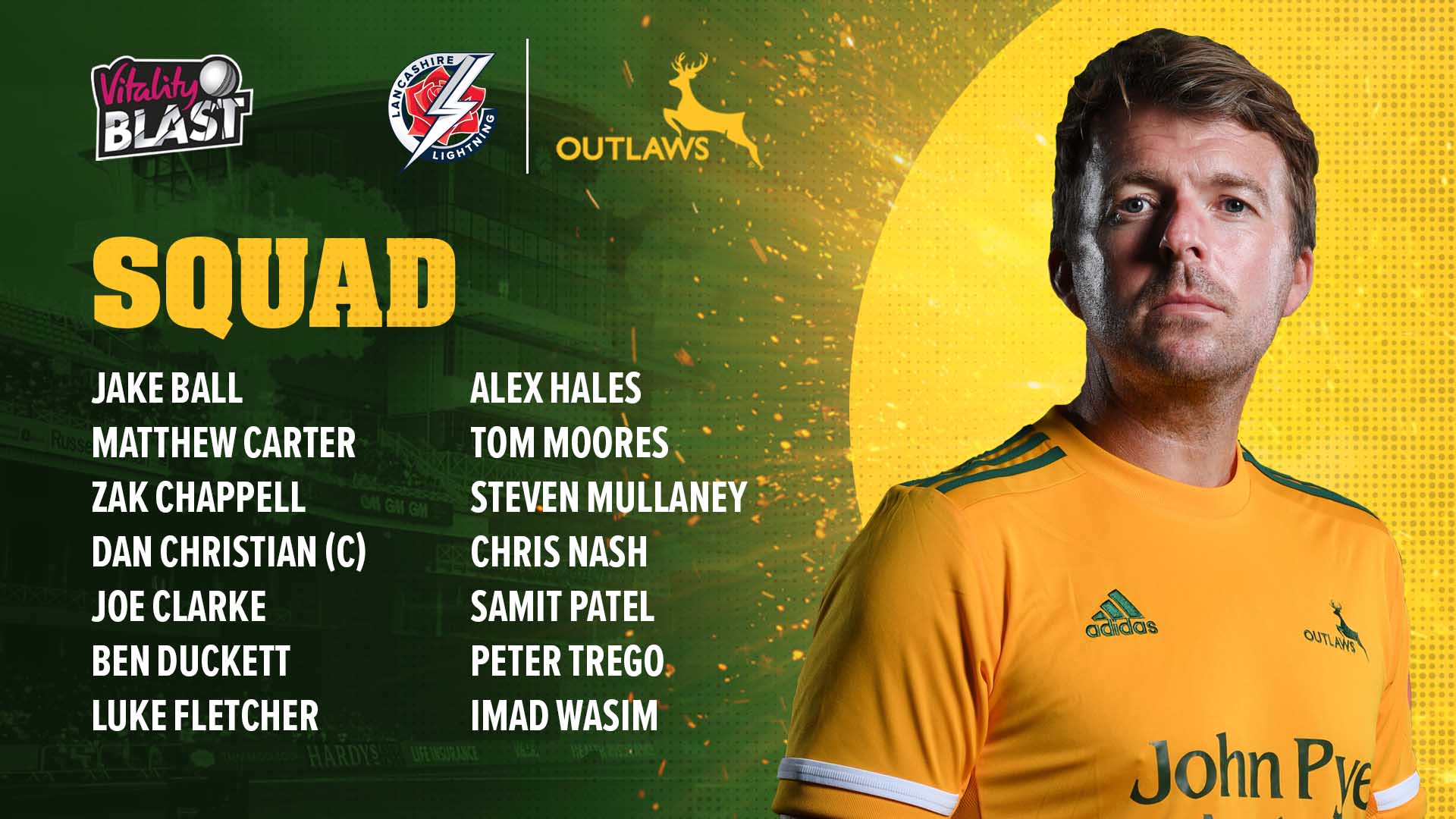 Nash, who has already contributed back-to-back half-centuries and one remarkable catch during the tournament to date, believes the Pakistan international could represent the final piece of the Green and Golds' jigsaw.
"It's exciting to be able to strengthen an already strong team," he said.
"He's one of those spinners that's equally effective in the powerplay and at the death – there aren't many who are better at that than him.
"He's a world-class performer who bowls tough overs at great economy rates, and he comes in with some strong showings in the last few weeks for Pakistan under his belt."
It has been a tumultuous two years in the T20 format for Nash.
Firmly installed amongst the leading run-scorers in the competition's history, his first Blast appearance for Notts in 2018 ended painfully and prematurely to a season-ending shoulder injury whilst diving for a catch.
It was 14 months before Nash would pull on the Vitality Blast green and gold again, returning to the top of the order as he and Alex Hales crushed the Middlesex attack in the quarter-final of last year's competition.
The right-hander's unbeaten fifty was the first of three he would record in four Blast games. An athletic, airborne diving catch against Durham, meanwhile, confirmed nothing in the way of mental scarring from the 2018 injury.
"In T20, you put plenty of time into training in your specialist fielding position – me and Fletch like to hide at 45," he joked.
"I had a few weeks to prepare for this tournament, and practice my diving catches and stops, so when the ball comes you're as ready for it as you can be.
"The injury I got in my first Blast game for Notts was never in my mind. There's nothing you can do about that now, you can't go back in time, so if those thoughts came into your game it'd be a major concern.
"I was just focussed on trying to make a good contribution in the field."
Nash's knock of 53 against the Vikings continued a lengthy purple patch for the 37-year-old in the format.
The score represented his ninth score of over 50 in his last 15 T20 appearances – a run stretching back to his time with Sussex in 2017.
Despite his pedigree in the competition, Nash knows not to take his place in a powerhouse Outlaws line-up for granted.
"The beauty of this team is it's so strong that you've got to perform to stay in there," he said.
"Last year was one of the hardest of my career, to not play in a format I've been successful at, and to watch so much of the tournament pass me by.
"I was motivated last year when I got that chance in the quarter final; and, if anything, I'm even more motivated this time around."
The Outlaws head to Aigburth having overhauled targets of 185 and 194 in their two completed fixtures so far, and Nash feels the games showed that the Green and Golds have the street-smarts to adapt to different match situations.
"They were two very different run chases really," he said.
"Against Durham, it was a blitz of a partnership between me and Clarkey, and there were fireworks from the start. But against Yorkshire, we had more pressure on us to get to halfway after losing a couple of wickets.
"When you're two down early, you're always aware of setting the chase up for the last eight to ten overs – and Ben played a really intelligent innings to make sure we were in a good position."
*******
When it comes to sharing the action from Trent Bridge this summer, our multi-camera live stream has got you covered. Watch live...