A Test match is a battle of attrition; a combat that examines mind, body and soul in forensic, unforgiving detail.
After hour upon hour, day upon day, of ebb and flow, the emotional release of victory – or the dejection of defeat – are magnified like nowhere else in sport.
As England prepare to welcome India this summer, trentbridge.co.uk takes a look at some of the hardest-fought contests on our turf in recent years.
England v India, 2011: Hosts on top of the world
India and New Zealand may be the two sides who currently sit atop the Test cricket rankings, but a decade ago it was England who were challenging for that mantle – one they moved decisively towards at Trent Bridge.
If Stuart Broad's day-two hat-trick had ensured the momentum was firmly with the hosts, then a second-innings total of 544 – led by Ian Bell's 159 – tilted the balance of play comprehensively.
Those lucky enough to bear witness to events on the fourth and final day were treated to one of the most remarkable days in the fine Test career of Tim Bresnan.
Brutal with bat, Bresnan smashed 90 at number eight (well supported by Broad's quickfire 44) to take England to their ultimately unassailable total.
With the ball, the Yorkshireman snared five, with Suresh Raina, Yuvraj Singh, MS Dhoni and Harbhajan Singh among his victims.
The match was sealed by Broad – who else? – with an inch-perfect yorker dismantling Sreesanth's middle stump.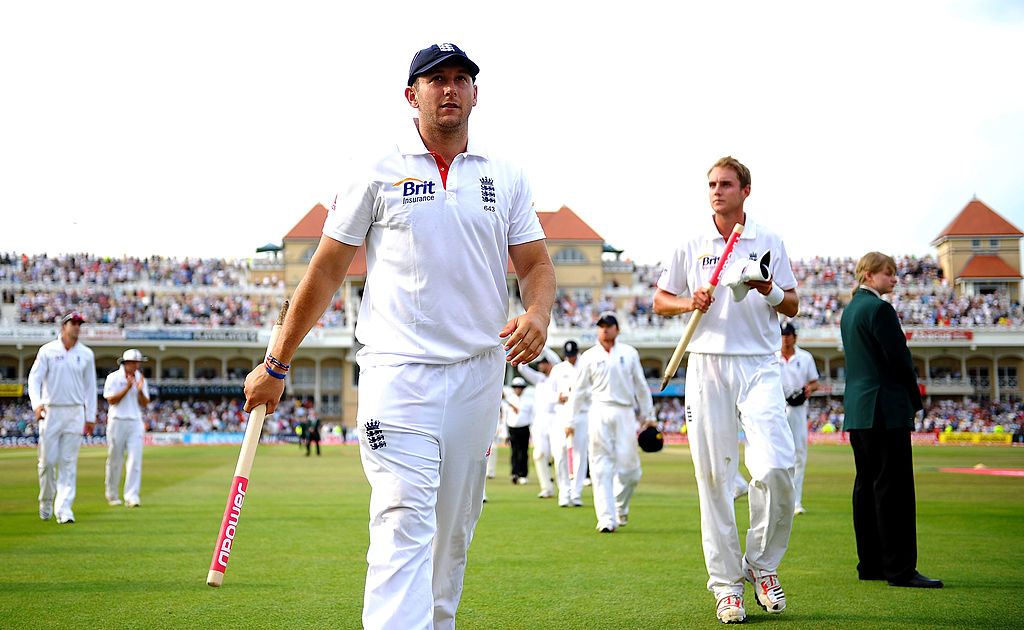 England v Pakistan, 2010: Anderson breaks new ground
Broad and James Anderson's almost logic-defying feats of brilliance in England colours have almost become routine in recent years.
Eleven years ago, however, the Lancastrian was still establishing his legend – and his performance against Pakistan at Trent Bridge gave a crystal-clear demonstration of his talent.
Five wickets fell to Anderson on the fourth morning, the right-armer's mastery of his craft befuddling the visiting line-up.
Imran Farhat was undone by a ball which moved away from his body; one over later, a hooping inswinger thudded into Umar Akmal's pads.
Three more would fall to Anderson inside the next 12 overs, figures of 6/17 ensuring the seamer completed his first Test ten-wicket haul as England secured the spoils by 354 runs.
England v Sri Lanka, 2006: A Murali masterclass
Of course, the spoils cannot always go the way of the hosts.
On what proved to be his final day of Test cricket on English soil, Muttai Muralitharan cast a beguiling spell over batsmen and supporters alike.
The hosts made it to 84 before their downfall began. Trescothick was undone by an impeccable doosra, Cook was trapped in front, and Strauss was lured into an indecisive prod into the cordon.
The Sri Lankan took all of the first seven wickets to fall, and only the run-out of Matthew Hoggard and Jayasuria's removal of last man Monty Panesar prevented him from claiming all ten.
England, outclassed, had no choice but to admire the genius of an all-time great in action.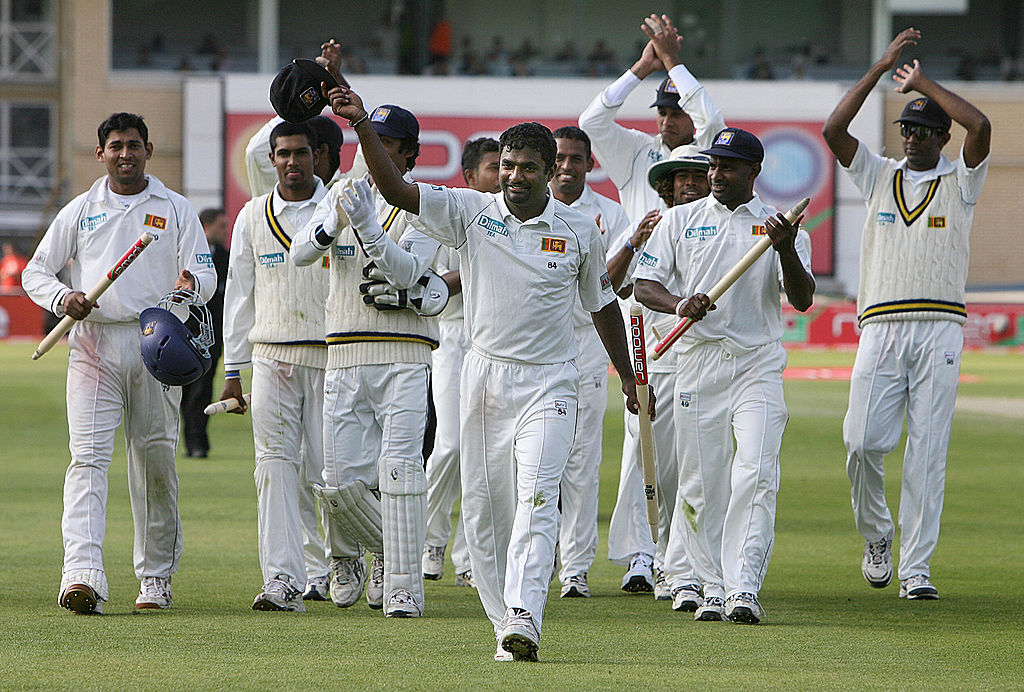 England v Australia, 2005: A nailbiter in the greatest series
Then there was 2005.
The Ashes series was poised at 1-1 heading into the Trent Bridge Test.
But as the match neared its climax, England found themselves needing to call on guts, desire and no little skill to overhaul an Australian target and stay in the series.
Chasing 128, Strauss, Trescothick, Vaughan, Pietersen, and Bell had all fallen cheaply – and when Andrew Flintoff and Geraint Jones were sent packing too, the home side's best chance in a generation to claim the urn seemed to be slipping away.
Step forward Matthew Hoggard and Ashley Giles, digging out yorkers and swerving short balls from Brett Lee, before defending watchfully against a Shane Warne who had scented blood.
It would be left to Giles to seal the contest by defying his opposite number in baggy green.
From the fifth ball of the 32nd over, the left-hander hit the two most valuable runs he would ever score.
A capacity Trent Bridge rose to its feet, and the two unlikely matchwinners embraced. England had won by three wickets and led the Ashes 2-1.
*******