All-rounder Joey Evison says his extended run in the first team is filling him with confidence and facilitating his development as the Outlaws enter the second half of the Royal London Cup group stages.
With two wins, a loss and a rained-off fixture over the course of the campaign so far, Notts are vying for quarter-final qualification. Their next fixture against Derbyshire in Derby, for which Peter Moores has named a 14-man squad, may go some way to dictating their fate.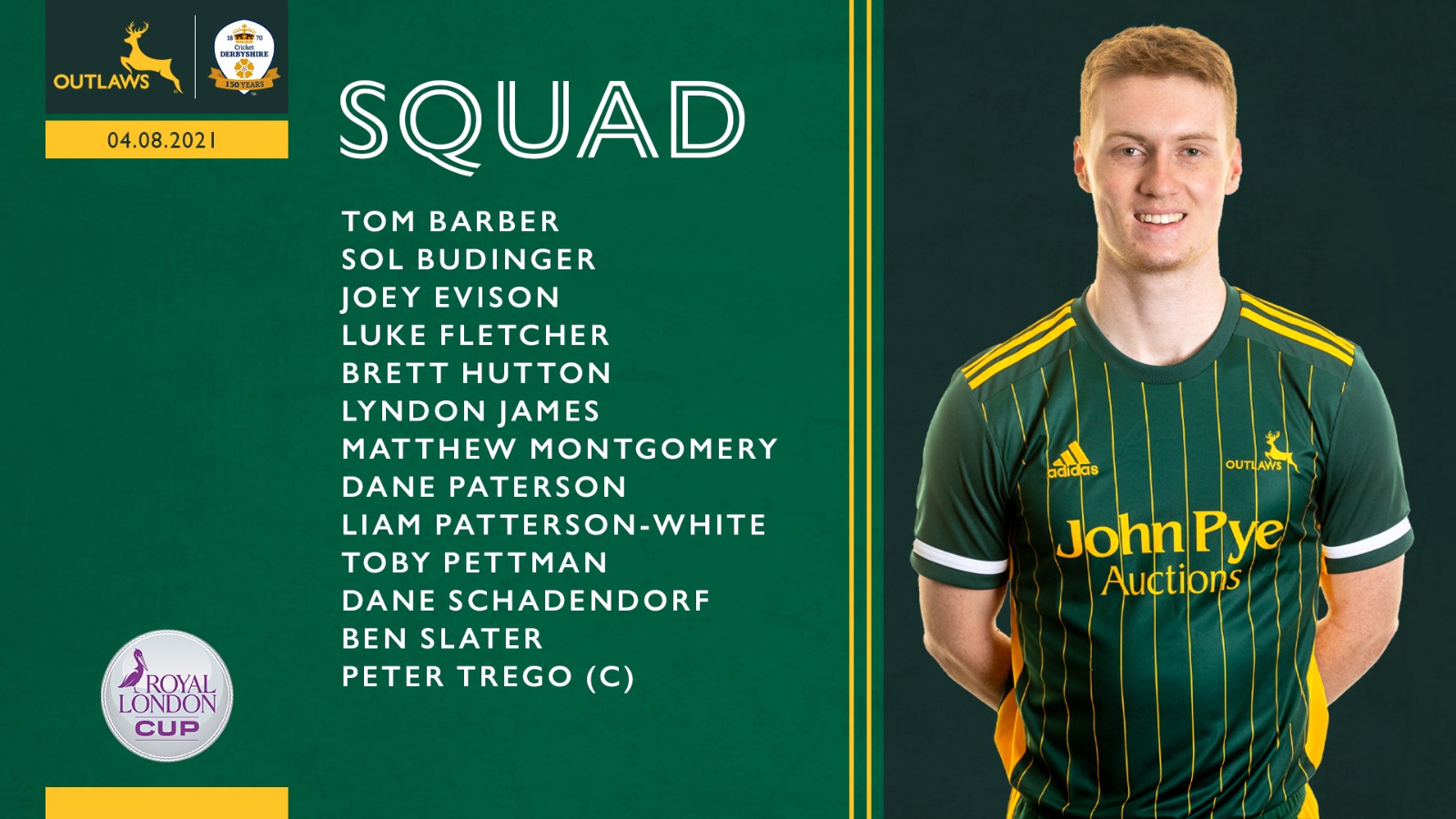 "If you'd have offered us this position a few weeks ago, we would probably have taken it," Evison said.
"Obviously, there are still improvements to be made, but we are competitive.
"Personally, It's nice to be given the opportunity to play more regularly. I have been on the fringes of the first team but, having done well in the Second XI, I have got the chance to show what I can do.
"As a side, we have so much depth that no matter what XI we put out, we will give anyone a good game, and we are confident of beating any side."
The 19-year-old believes the conversations he is able to have about his own game with the likes of Head Coach Moores have given him the opportunity to grow.
Moreover, the clarity around his position in the side has enabled him to perform at his best.
"It has given me confidence knowing I am not playing for my place as such, and having that responsibility in the middle order and as a fourth seamer really helps going into games," Evison said.
"Especially in one day cricket, you need that clarity. You need to know exactly what you are doing because you can get called upon at any moment, and it can be confusing to know how to go about your game otherwise.
"It is good to have conversations with coaches to discuss what they think your role should be, or what you think it should be, so that you can hone in on your skills and express yourself when you get the chance."
Evison believes the Outlaws are growing through the competition, flourishing as they gain greater experience of List A and outground cricket.
The starting XI that beat Leicestershire on Sunday had a combined 131 Notts List A caps, 78 of which are Luke Fletcher's, with Brett Hutton (13) the only other to have played more than eight.
"At Edgbaston, we had eight debutants," Evison said, "We are all in the same boat and have played with each other for a long time so the chemistry is there.
"But it is nice to play with some of the experienced boys like Trego, Hutton and Fletcher. They are all giving us a helping hand to give us the best chance of getting where we want to be, which is at Trent Bridge for the final.
"For a lot of us, Welbeck was our first home outground experience with a crowd. It was a really nice atmosphere with family and friends there, and the crowd was very supportive which helps."
Ultimately, the carrot of a win for Academy graduate Evison against the local rivals is all the motivation he needs, but the added incentive of the match's importance in the Royal London Cup only serves to make the fixture even more enticing.
"Playing Derbyshire is always massive," he said.
"Not only is it a local derby, but it's big for the group. They have some very talented players so we'll have to play some good cricket. They will be up for it, and we will be up for it. Game on."
*****
Watch history unfold at Trent Bridge on August 19th when our historic venue hosts Royal London Cup Final.
Tickets can be found below.