Trent Bridge will host county cricket's stalwart 50-over final for the first time on 19 August 2021.
As the pomp, ceremony and tradition of the occasion draw near, trentbridge.co.uk relives Nottinghamshire's finest hours in the one-day format – including two memorable 1980s showpieces.
Secure your seats for the 2021 Royal London Cup Final (Adults £20-45, juniors £1) here.
1987: Hadlee's valedictory victory
From Larwood and Voce to Broad and Anderson – some names are destined to be intertwined in the record books.
Those of Richard Hadlee and Clive Rice will eternally be linked with one of Nottinghamshire's most successful periods, taking in two County Championship titles – the first pennants to be returned to Trent Bridge since the inter-war years.
But neither, as they stepped onto the field for the 1987 Natwest Trophy final, had yet delivered success in a List A showpiece.
It was a wait that began to feel agonising as Essex stole the honours in 1985 – and the rain-enforced use of a reserve day two years later only served to prolong the agony.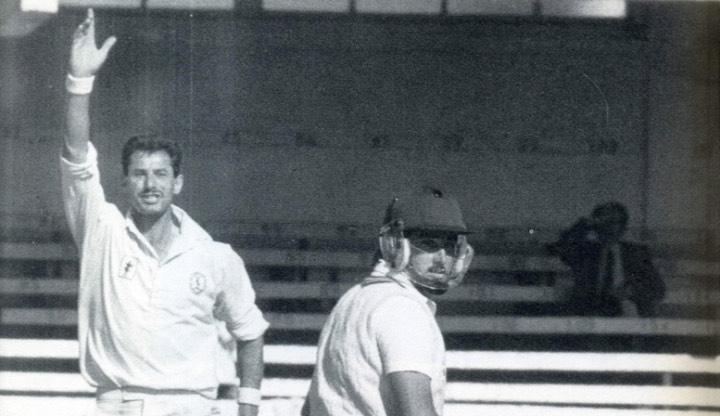 Northamptonshire ultimately reached 228/3 from their 50 overs, with Rice, Andy Pick and Kevin Saxelby sharing the spoils.
And Notts were left reeling in the run-chase as Chris Broad, Tim Robinson, Derek Randall and Paul Johnson all fell without seriously troubling the scorers.
Rice steadied the ship in the company of John Birch, before he and Hadlee dovetailed for a crucial partnership.
In the words of Richie Benaud, the doyen of the commentary box, the kiwi displayed 'common-sense batting' as he continued to accumulate despite the departure of Rice, Notts still some 82 runs in arrears.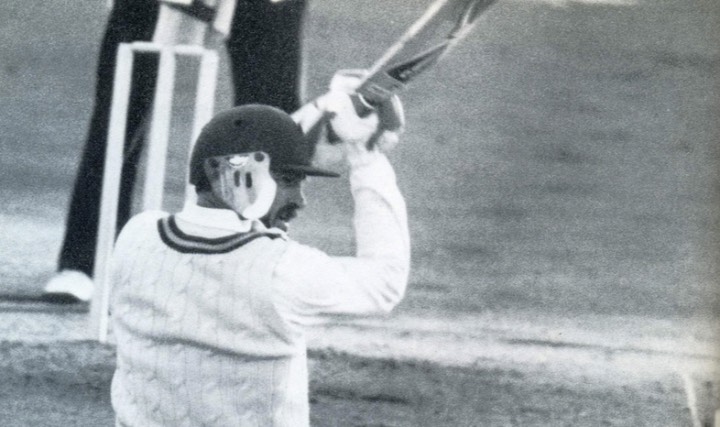 With wickets running out, and the run-rate threatening to become positively stratospheric, this was a situation which demanded a cool head.
And even as Hadlee's lusty blows came perilously close to the Northants fielders in the deep, the New Zealand international was unperturbed.
Four chances came and went in Richard Williams' final over. And as the dropped catches and missed stumpings mounted up, so too did the runs – 15 of them over the course of Williams' last six balls.
31 runs flowed from overs 45 to 47. 27 were required from overs 48 to 50.
And though there were scares along the way – a fluffed run-out opportunity here, the freakish departure of the redoubtable Bruce French there – Nottinghamshire would finish the job.
It was Hadlee's final opportunity to deliver on a promise he made to himself as he first stepped through the gates of Trent Bridge – to secure a one-day title for the members and supporters of Nottinghamshire. He could hardly have played a more integral role.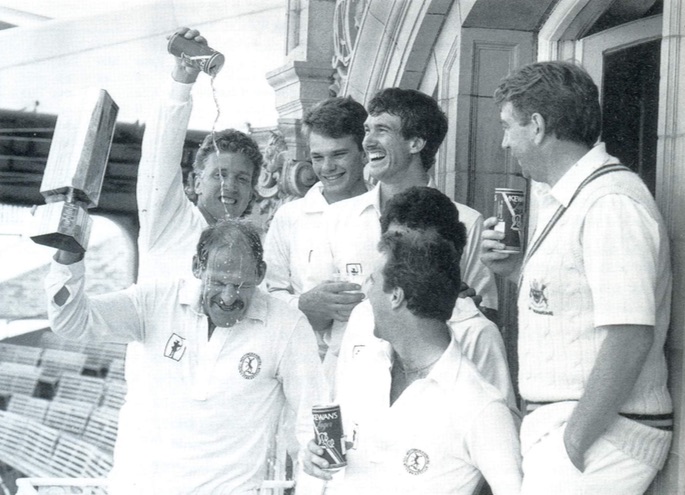 1989: He's got it away!
In glorious evening sunshine, Eddie Hemmings was on strike for the final ball of the 1989 Benson and Hedges Cup final.
After nigh-on 110 overs, the destiny of the trophy was still up in the air.
It was the kind of finish that rarely seems to materialise in the biggest matches. For Notts, it was the second time in five seasons.
Essex were the opponents on both occasions, with the southern county taking the spoils in 1985.
Four summers later, Hemmings found himself with a unique opportunity to exorcise those memories.
Randall and Tim Robinson had set the chase up magnificently – Robinson with 86, Randall with 49.
Paul Johnson had also recorded a half-century, but it was left to Nottinghamshire's number nine to finish the job – and nothing less than a boundary would secure the win.
John Lever – a veteran of that '85 final – and Graham Gooch took an age to set the field.
"Third man has been up and down like a fiddler's elbow," observed Richie Benaud in the commentary box as the tactical discussions came to an end.
Lever began his run-up from wide on the on-side. Hemmings waited until the moment of delivery to move outside his leg stump, just as Randall had four years before.
Lever's delivery – much like Derek Pringle's final ball in 1985 – cramped the batsman somewhat, but this time Hemmings had made enough room.
A slash into the off-side took the ball, at what seemed an agonisingly slow pace, over the boundary rope.
"It was all a bit of a blur," said Hemmings in a 2014 interview with ESPNCricinfo.
"I had a little meeting with Bruce French while they were moving the field all over the place for about five minutes."
"I said, 'I'd better hit it for four, hadn't I?' He said, 'No choice.'
"Then all of a sudden Goochie moved deep cover over to the leg side, and one of my favourite shots was to back away and hit it through the off side, so that's what I did."
In a career which saw him take over 1,000 wickets for Notts, it was a flourish of the bat for which Hemmings' time at Trent Bridge would become best-known.
It saw off a much-feared Essex side, claimed Nottinghamshire their second Lord's final victory to go with their 1987 triumph, and laid to rest the ghosts of last-ball defeat from four years before.
*******
The pomp, ceremony and tradition of county cricket's Royal London Cup Final arrive at Trent Bridge on 19 August.
Secure your seats below.