Ben Duckett says he is hungry to perform having returned from England's ODI squad, as Notts Outlaws gear up for their final Vitality Blast group stage game against Durham at Trent Bridge.
Peter Moores has selected a squad of 14 for the fixture, the last to be played with a reduced capacity crowd with restrictions easing in time for the quarter-final.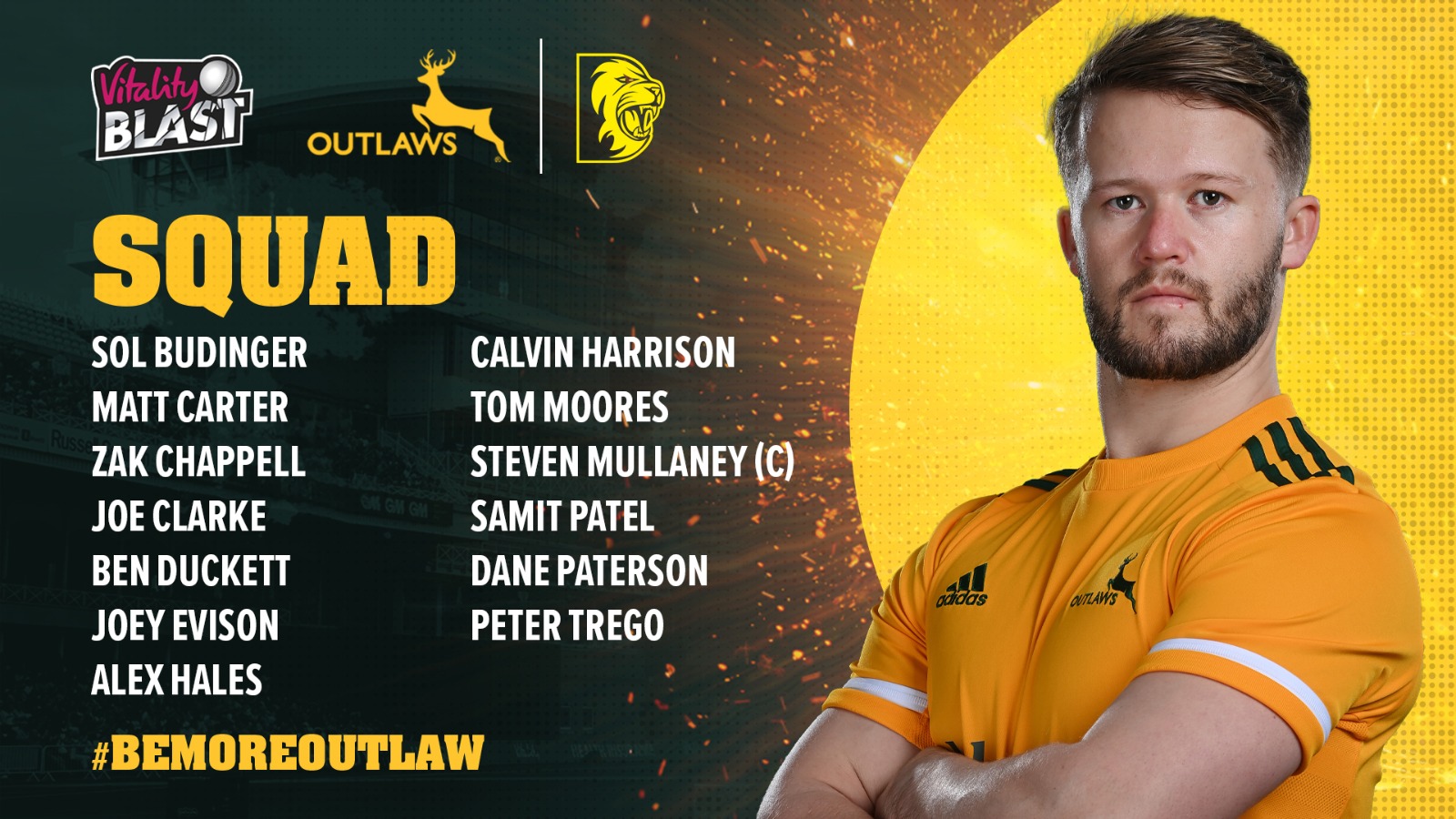 Duckett was included in the revised 18-man England squad after the news that three members of the initial playing group and four members of the management staff had tested positive for COVID-19, and consequently the entire squad initially selected was required to isolate.
The left-hander did not appear in a final 11 as England whitewashed Pakistan 3-0, but Duckett says that has only improved his drive.
"I got the call up in strange circumstances, and I wasn't really expecting it, but it's always an honour," he said.
"I was a little bit disappointed not to get a go in the team, but it was a tough team to break into and it was great to be involved.
"Not playing does give me hunger to keep performing, and the drive to score even more runs, so that if I get the chance again I can push to be in the side. I know exactly what I need to do to get in."
Notts will be looking to put right their second loss of the campaign suffered against Leicestershire at Grace Road on Friday, where the hosts were victorious by two wickets.
Although a home-quarter final is already secured, Duckett admits the goal is always to win games.
"I wouldn't say that loss affects our momentum, because we will have now got a long break until the quarter final," he said.
"You want to build up to that stage, and we don't want to be losing games, but it's tough to go through a competition without that happening.
"It would be great to beat Durham twice - they are a good side. We have got players who are going off to The Hundred and others who are staying for the 50 over competition, so it is important to perform so we can take some form through."
Duckett says he is pleased with his own performance, and his strike rate of 155 in particular, in spite of not producing what he terms a "match-winning" knock. The 26-year-old has scored 293 runs at an average of 29.30 in the campaign, including two fifties.
Around him, the likes of Joe Clarke, Alex Hales and Samit Patel have had stellar seasons, boding well for the Outlaws as the knock-out stages loom.
"I have felt in good form throughout the competition, but I have been pretty disappointed that I have got myself in and got scores, yet am still missing that match winning performance," Duckett said.
"Personally, looking at the England set up and franchise tournaments, they want players who are striking above 140/150, so it is definitely something I have been working on over the last 12 months.
"Joe and Alex have been prolific, and if they don't both score runs then usually at least one of them does. That has made my job easy coming in after that. In the games Samit has scored runs, the top three didn't really fire. It is a sign of a good team, that there is always someone putting their hand up."