Tom Moores has his eyes firmly fixed on the bigger picture as he prepares for Nottinghamshire's second warm-up game of the season.
The wicketkeeper-batsman hit a brisk half-century in Notts' opening pre-season fixture against Oxford UCCE, and now takes his place in a twelve-man party to face Warwickshire at Edgbaston.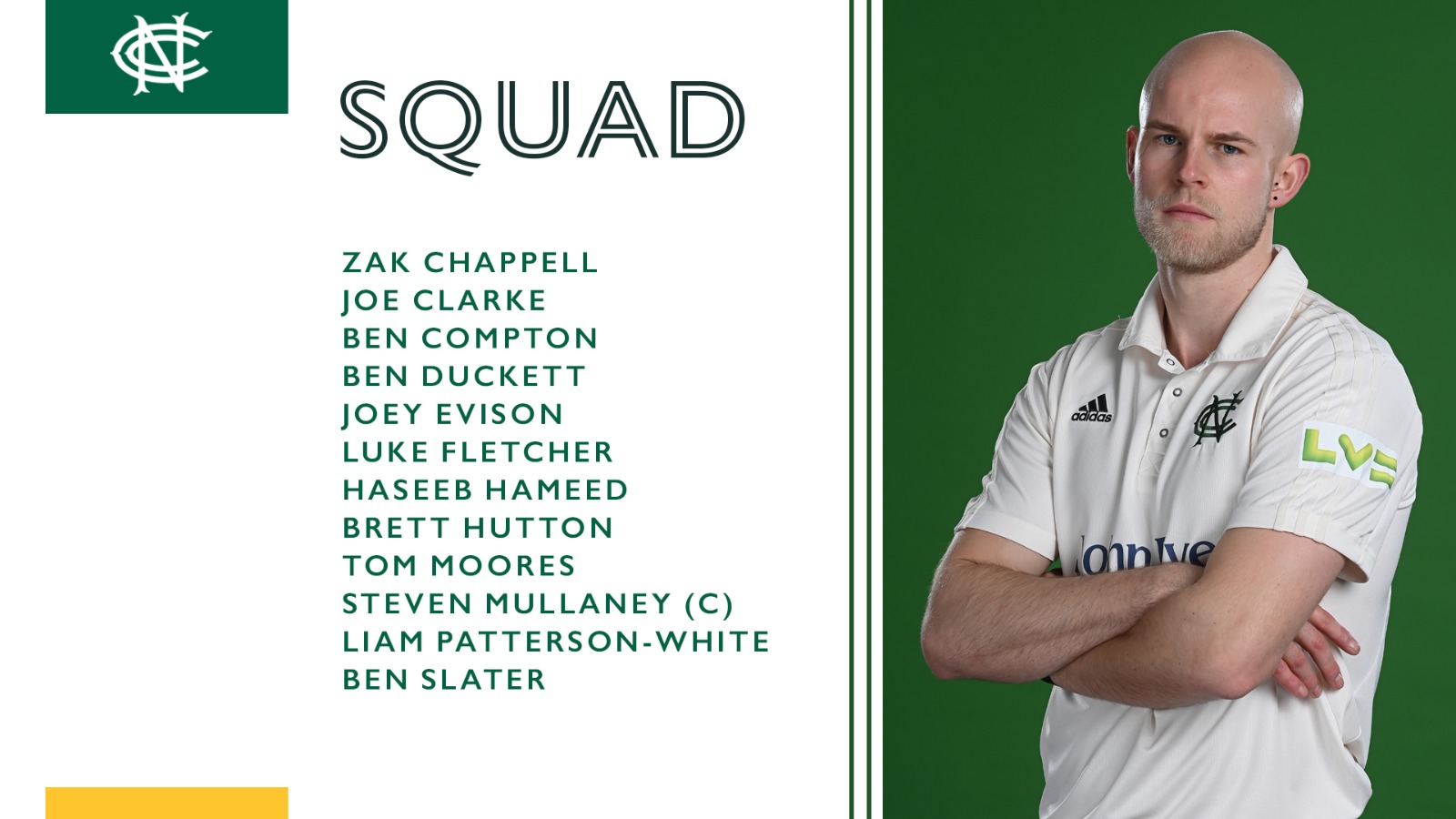 But Moores insists that personal performances pale into insignificance compared with the pride he takes in putting his county into a strong position.
"Now that we're out of the nets and playing games, there's a bit more pressure on what you're doing," he said.
"There's a price on your wicket, which puts you into that mentality where you see the bigger picture; you're not just batting for 30 minutes in the nets, you're building to put Notts in a good position.
"That added consequence brings the competitive edge and sense of risk vs reward back, and I think it brings the best out of me.
"Personally, it was nice to get off and running against Oxford and see some of the tweaks I've made in the nets start to pay off.
"Hopefully over the next couple of games we'll all get some time out there so we can get in a good, confident frame of mind heading into that first game."
Moores' return to red-ball cricket comes after a globetrotting winter on the limited-overs circuit, including a triumphant stint in the Lanka Premier League.
"Now that we're out of the nets and playing games, there's a bit more pressure on what you're doing, which I think brings the best out of me."

Tom Moores
With the First-Class game the clear focus in the early weeks of the season, the 24-year-old has relished the opportunity to put in the hard yards this spring.
"It didn't take me that long to transition back to red-ball cricket," he said.
"I wanted to put the work in, and hit the ground running, as soon as we got into the tent.
"As a team, we've had a good block of time to gel now as well, so everyone's really excited to get out there and put in some strong performances in the Championship, and put some pressure on the teams we're facing."
Moores benefited from the best seat in the house on Brett Hutton's return to the Trent Bridge turf, as the 28-year-old snared four wickets on his first appearance since rejoining the club.
And the wicketkeeper has enjoyed rekindling his partnership with the Academy graduate.
"What I love about Brett is he keeps his approach simple – he puts the ball in the right areas for long enough, and he gets his rewards," he said.
"As a keeper it's nice to keep to him because he's always challenging batters, so you know you're going to be in the game.
"He's been in good rhythm in the nets in recent weeks, and has been pretty difficult to face, so it's great to see him take that form into the middle."
Alongside the friendly at Edgbaston, a separate Nottinghamshire side will contest a pre-season fixture at Portland Road, Birmingham. Squad: Tom Barber, Sol Budinger, Matthew Carter, James Hayes, Lyndon James, Sam King, Seb Menhausen, Dane Paterson, Toby Pettman, Dane Schadendorf, Fateh Singh, Peter Trego.
*******
Tickets to witness Notts Outlaws' defence of their Vitality Blast title in 2021 are now on general sale.