By Matt Whiley
Nottinghamshire 400-5 (Duckett 177, Mullaney 88, James 77) beat Worcestershire 80 (Fletcher 7-37, Broad 3-28) and 150 (Libby 64, Paterson 4-49, Fletcher 3-20, Broad 2-31) by an innings and 170 runs.
Across all sport, there are members of a team for whom a special bond exists with their supporters. It may come about as a result of a particularly memorable moment of quality, or consistent, unerring individual performances over a number of years.
Often a player can endear himself to his supporters by being born and bred in the same community. "He's one of our own," rings the succinct chant at football grounds up and down the country.
For Nottinghamshire supporters, if county cricket were to attract similar methods of vocal support, there would be few more beloved recipients of such a chant than Luke Fletcher.
Born in Bulwell, just six miles from the hallowed turf upon which he has sent down more than 11,000 deliveries in all formats since making his debut in 2008, homegrown seamer Fletcher has embodied cricket in the county for over a decade.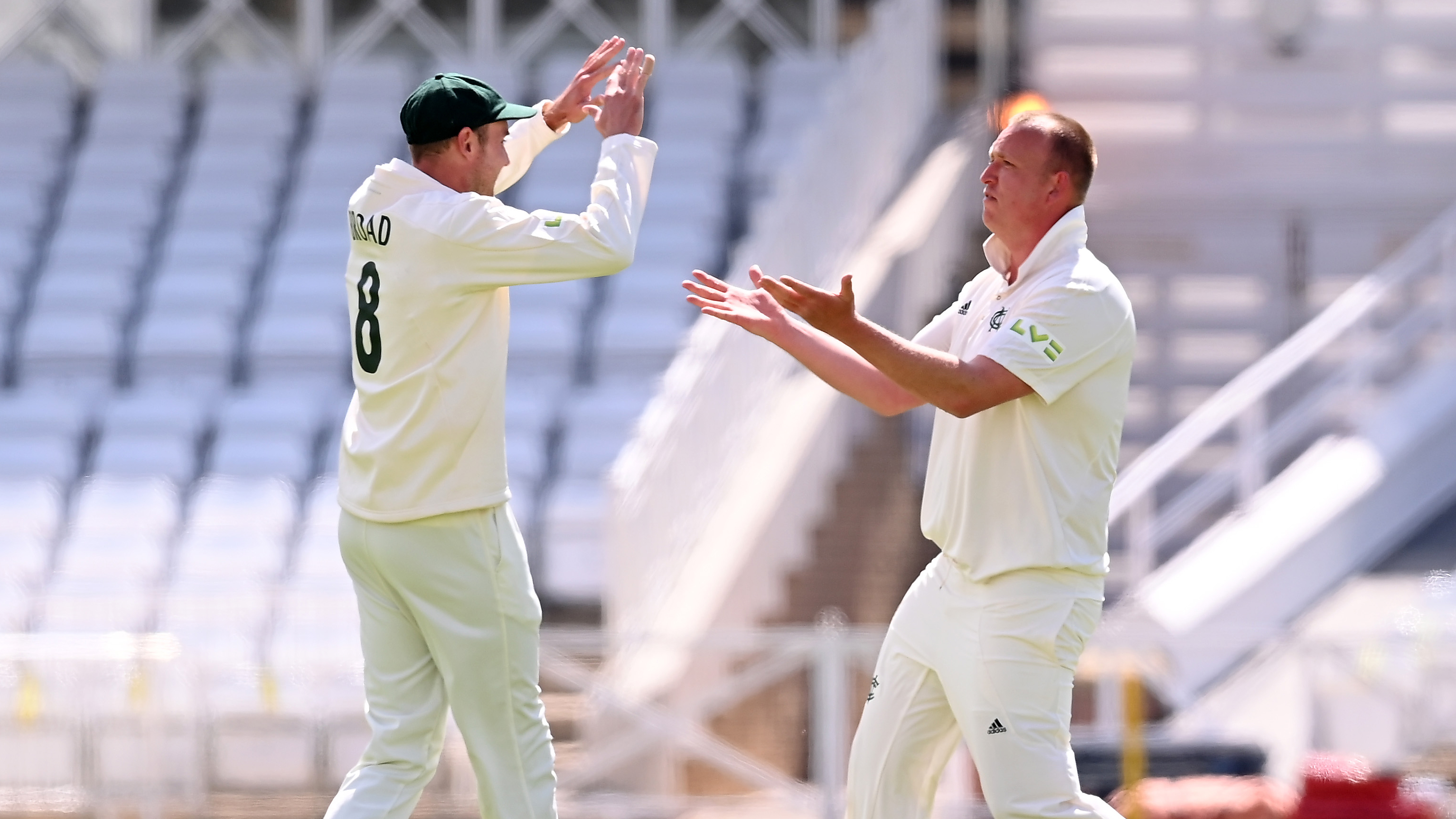 As he found himself on a hat-trick late on the third day against Worcestershire, his smile as wide as Sherwood's Major Oak, the rambunctious Fletcher swung his arms to the crowd, riding the crest of his self-made wave.
To the instruction, the crowd responded without hesitation, and in that kind of form, Fletcher is devastatingly unplayable. As he sealed his five-for later that very same evening, pinning Jack Haynes in front to leave the visiting Pears decimated at 46-6, Nottinghamshire realised that victory had become a very realistic proposition.
It hadn't always been that way, though, as persistent drizzle had meant only 15.5 overs were possible across the first day, while the second was wiped out completely. When the rain finally abated at 11:25am on Saturday, the Green and Golds were 51-3 in their first innings, and any result other than a draw seemed improbable.
Enter Benjamin Matthew Duckett, who flayed, clipped, drove and swept his way first to a brisk fifty, then an effortless century, and ultimately a marathon 177 not out from just 196 balls. His strike rate of more than 90 reflected the fearless panache with which he caressed the ball to the fence.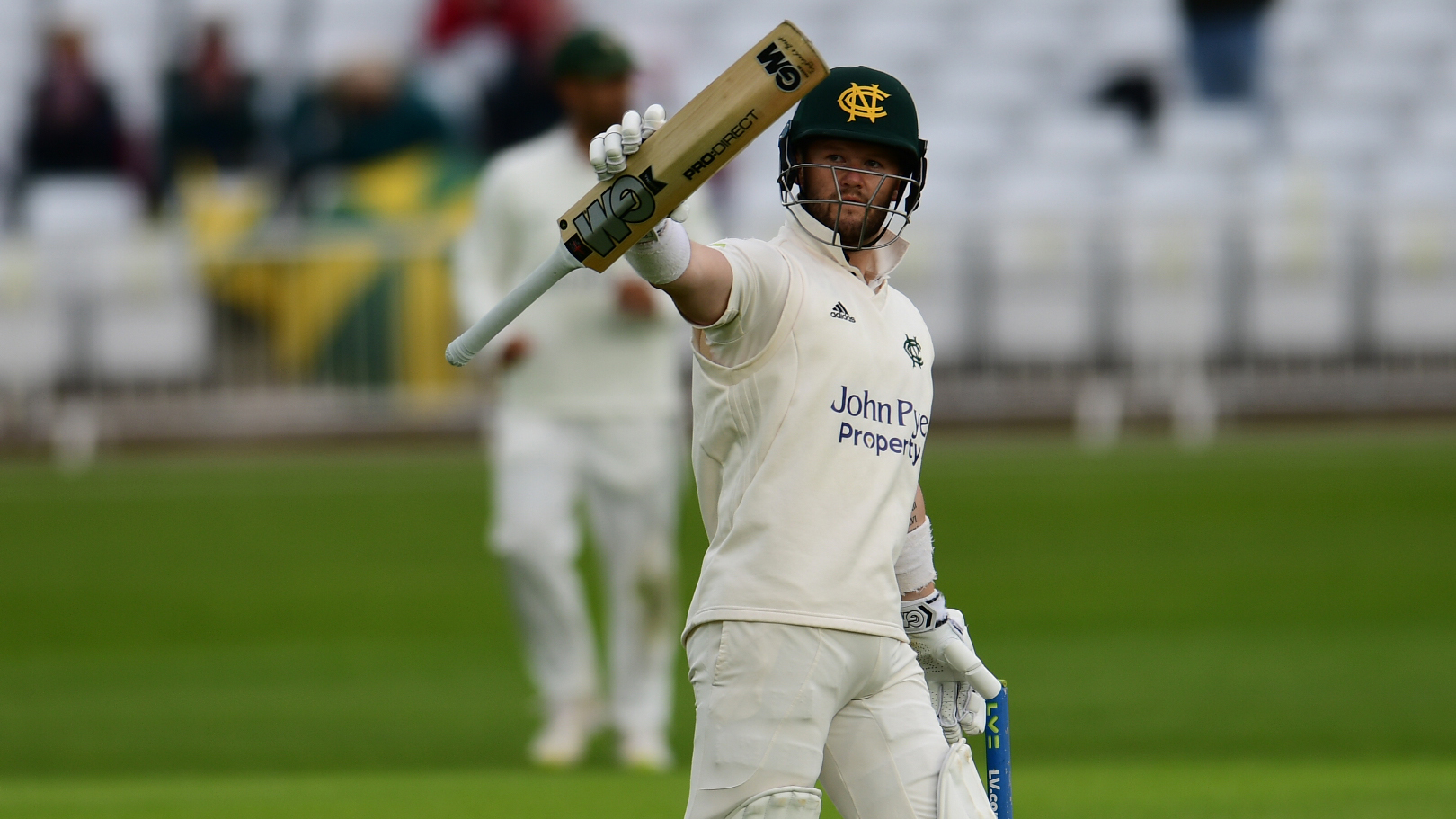 A partnership of 205 with Academy graduate Lyndon James, who himself made his third half-century of 2021, represented a Nottinghamshire record against Worcestershire. The tide was turning.
Some late blows from captain Steven Mullaney allowed the hosts to chalk up maximum batting points and still have 17 overs remaining in the day to bowl at Worcestershire.
That opportunity was one which Fletcher seized with aplomb, as the Pears reeled. His celebration of wicket number four, that of Riki Wessels, saw him sprint to the boundary, arms aloft. Were it not for Haseeb Hameed jumping on his back, Fletcher may well have continued all the way back to Bulwell.
The task on the final day was clear. Fourteen wickets would hand Nottinghamshire their third victory in a row, with Fletcher, James, Dane Paterson, and Stuart Broad the men charged with bringing it home.
Initially, Fletcher took care of the first innings, ending with career-best innings figures of 7-37. Still 320 in arrears, Worcestershire would immediately be batting again.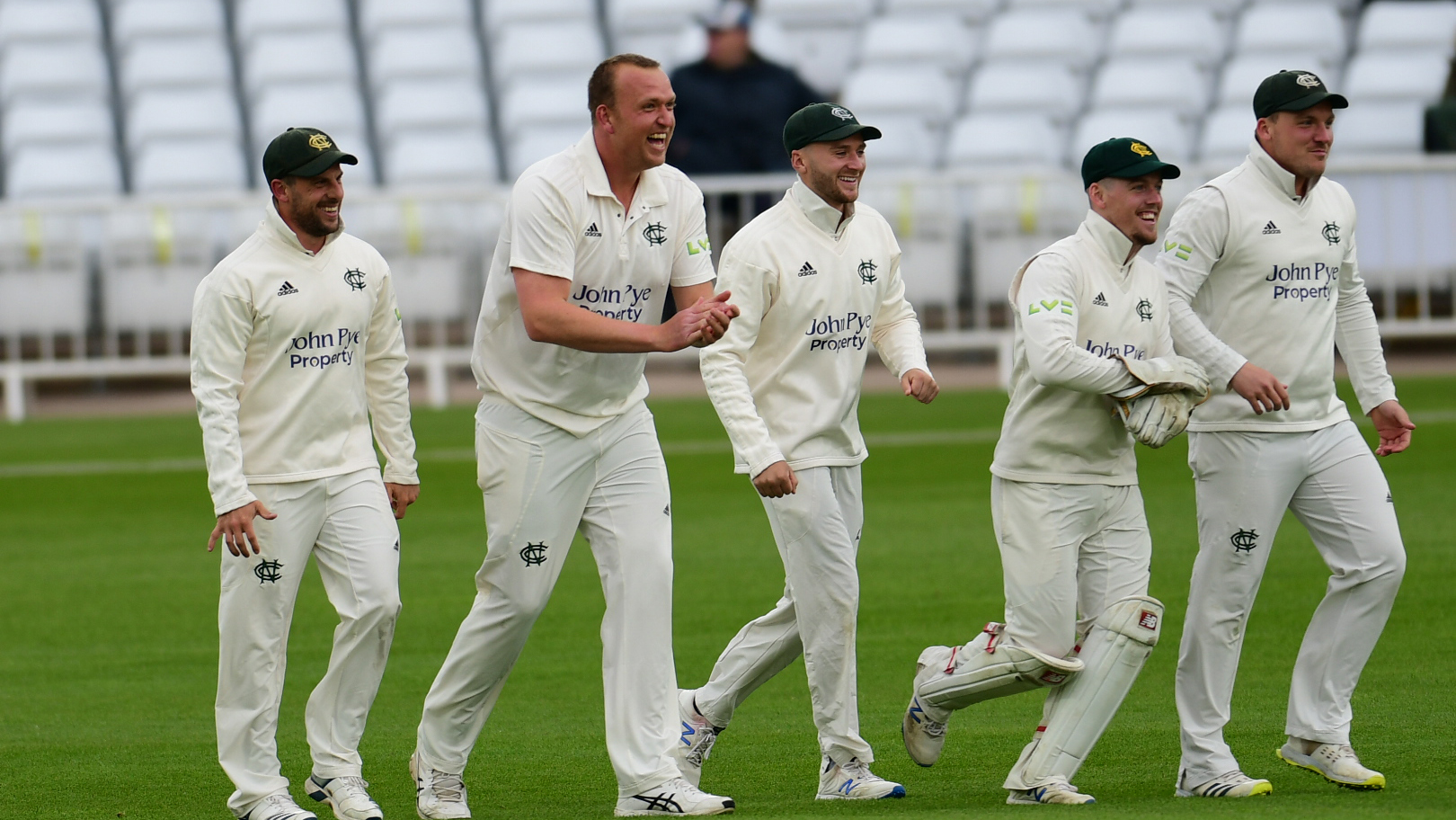 Fletcher completed his ten-wicket haul as Worcestershire's top order again disintegrated; his dismissal of Haynes marking the halfway point of the fourteen-wicket quest.
It was the first ten-for of his career, and his "Indian summer," in the words of Dave Bracegirdle, continues. His final figures of 10-57 reflected no less than his brutal spells deserved.
Worcestershire offered a little more resistance in their second visit to the crease. However, Broad's hooping swing and Paterson's nagging length, persistent even in the face of Pears intransigence, saw the Green and Golds uproot the tail as the visitors were eventually dismissed for the second time inside four sessions.
A quite remarkable victory was complete.
There has been many a notable win on home turf throughout the long history of Nottinghamshire, but this is truly the latest chapter of that story. This is perhaps not necessarily for what happened on the field, but for the circumstances around it.
For this triumph, against the odds, serves as something of a microcosm for what the world has seen in recent months. After the storm, the clouds are lifting, the stands are filling, and optimism abounds.
As the victorious hosts directed a hearty round of applause to the stands, it remains clear that even after 609 days away, the lifeblood of Nottinghamshire cricket is found in the Trent Bridge faithful.