As the weather outside cools down, pre-season is most certainly heating up. This week, our Inner Sanctum Scribe Lyndon James provides his perspective on the need for autonomy and the joy of exploration
**********
We're back in the thick of it, and the routine is now firmly established.
The first full week back was a good chance to blow off the cobwebs but now we're in the second, I've been able to put myself under the pump a little bit. My body is feeling good and is adapting to the workload. I've been able to fit in three hits in the nets, three gym sessions and two running sessions this week.
I've got a scan on Monday for my back, and I'm hopeful that it will come back all clear. If it does, I'll be able to bowl the week after, and I am really looking forward to getting into that. At the same time though, the past two weeks have given me a really good opportunity to solely focus on my batting, honing in on technical elements and exploring a few new things.
It is enjoyable, as well, to be back at the Nottingham Forest dome, doing some things outside of the ordinary. For the conditioning, it goes back to that idea of doing it together, enjoying the challenge as a team. That makes it easier. We can have a bit of fun with the football, too, and generally stay sharp physically without a match around the corner – unlike in the summer, when the schedule can be quite relentless.
Creative Licence
Of the three batting sessions I have had this week, I've spent two of them honing my red-ball technique, firstly with drill work, and then against the flicker. It all boiled down to getting into a good position to play the ball, which is a really important foundation for any format.
At Friday's net, I gave myself the chance to explore a little bit more. I was batting against the Merlin (automatic ball feeder) and working on hitting spin straight over the top, which is one of my strengths. There is always an interesting balance to strike between consolidating strengths and working on new things.
It requires a lot of strength to repeatedly come down the track and clear the ropes, so I tried playing off the back foot over extra cover for one ball, and it came off nicely. I then decided to spend half an hour just grooving that shot, shifting my weight and clearing the fielders in the ring. That's the beauty of pre-season, you get the chance to try these new things.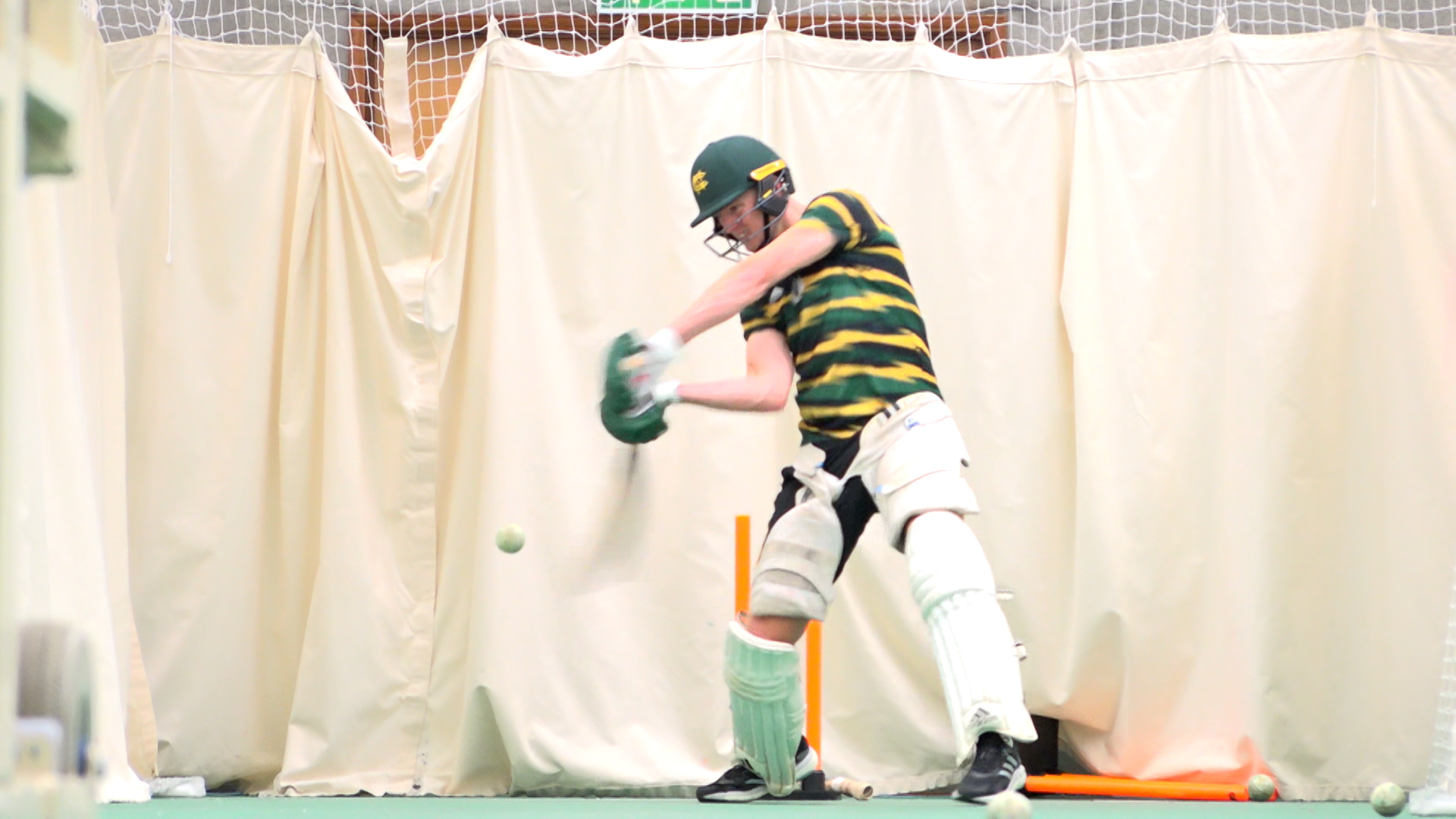 Jake Ball was watching on as he continues his rehab. With him having been in England squads with the best in the world – guys like Jos Buttler and Jonny Bairstow – he was able to give me a few tips on how they go about these kinds of shots, in terms of where to get the strength from and how much room to give myself to execute it. Pete backed that advice up, and by the end of the session I felt like I was hitting it pretty well.
That autonomy I get to explore my game is really important. Of course, it is helpful and interesting to get feedback from coaches because sometimes what you feel and what you see can be very different, but it helps to practice self-evaluation, as that's what you'll rely on out in the middle
Up for the Fight
Before netting and games I will face some gentle throwdowns before facing any bowling. It is my way of waking my body up, getting myself into the groove and activating my movements. Some days, it might take four throws for me to get the confidence, on another it will take 20; there is no rhyme or reason to it, really.
"It is always good to play against the coaches because, at the end of the day, they are all ex pros and have that competitive streak." Lyndon James
Once that is done I enjoy getting into the battle, whether that is against a coach or a bowler. It is always good to play against the coaches because, at the end of the day, they are all ex pros and have that competitive streak.
They will get into me a little bit, and make it as if they are working me over with certain balls and give me the odd word here and there to make it entertaining. That's the chance to focus on my match scenarios. They will set fields so I can think about what my scoring options are, or what shots are in my armoury at that given point in the game.
Because I have been at the club for a while, coaches know my game almost as well as I do, and they might encourage me to try something new or to make the most of my strengths – for instance, using my height to hit down the ground.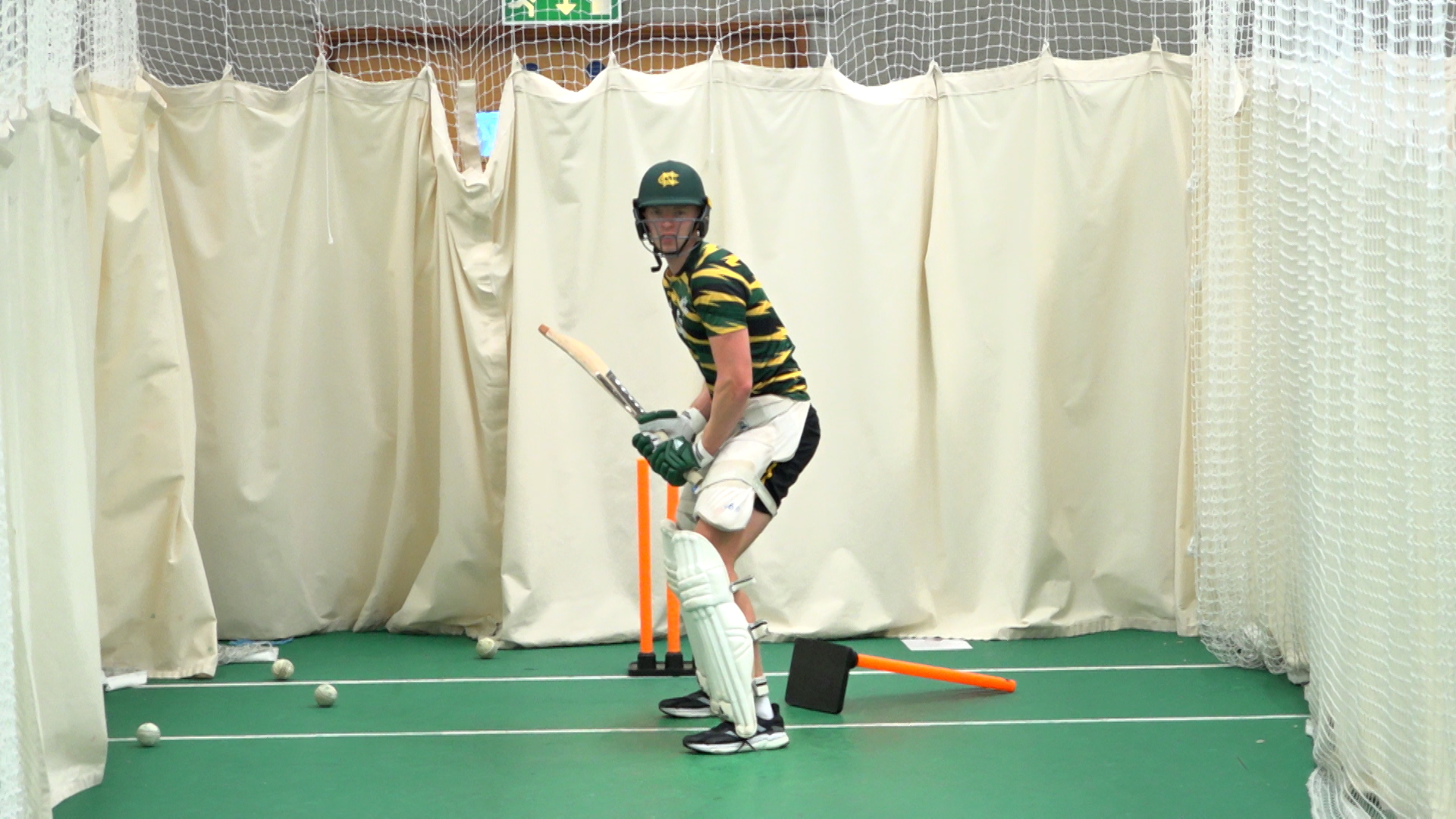 I also faced Liam Patterson-White in the nets this week, which is a valuable exercise for both of us. He can set the field as he would to suit the way he wants to bowl, and I can visualise the shots I want to play.
Naturally, he'll try and get into me with some light hearted banter. Having played together for nearly 13 years we probably know each other as well as anyone, but I like to think I still have the beating of him.
*******
Nottinghamshire membership for the 2022 season is on sale now, with those who join our club bestowed access to all scheduled home domestic cricket alongside a plethora of additional perks.