The fascinating story of Nottinghamshire cricket in wartime has today been revealed.
The Trent Bridge heritage team have scoured scorecards, committee reports, newspaper cuttings and statistical archives to bring together the tale of the hallowed turf between 1939 and 1945, with in-depth summaries now available here.
The pieces tell a story of a county determined to take to the field despite the many and varied challenges thrown up by the global conflict.
Browse in-depth summaries of each wartime campaign – and trawl an archive dating back to 1843 – here, or take a closer look at each wartime campaign in detail:
1939
Despite strong batting performances from Joe Hardstaff and Walter Keeton - with the latter creating a Notts record by scoring 312 against Middlesex at The Oval - the 1939 season was never going to be remembered as anything more than disappointing, mainly due to a lack of penetration in the county's bowling department. The final match of the season was due to start at Gloucester on 2 September but, with war being declared the day before, the match was cancelled, leaving Notts in 12th place in the County Championship table.
1940
Plans for the first wartime season in 1940 featured eleven two-day fixtures, including Surrey home and away. In the event, only the first of these matches - the home fixture against Derbyshire - was fulfilled as planned. As in wartime football, County Clubs started to recruit guest players from servicemen stationed locally, and Gubby Allen (Middlesex and England) appeared for Notts in a match at Trent Bridge against a Services XI.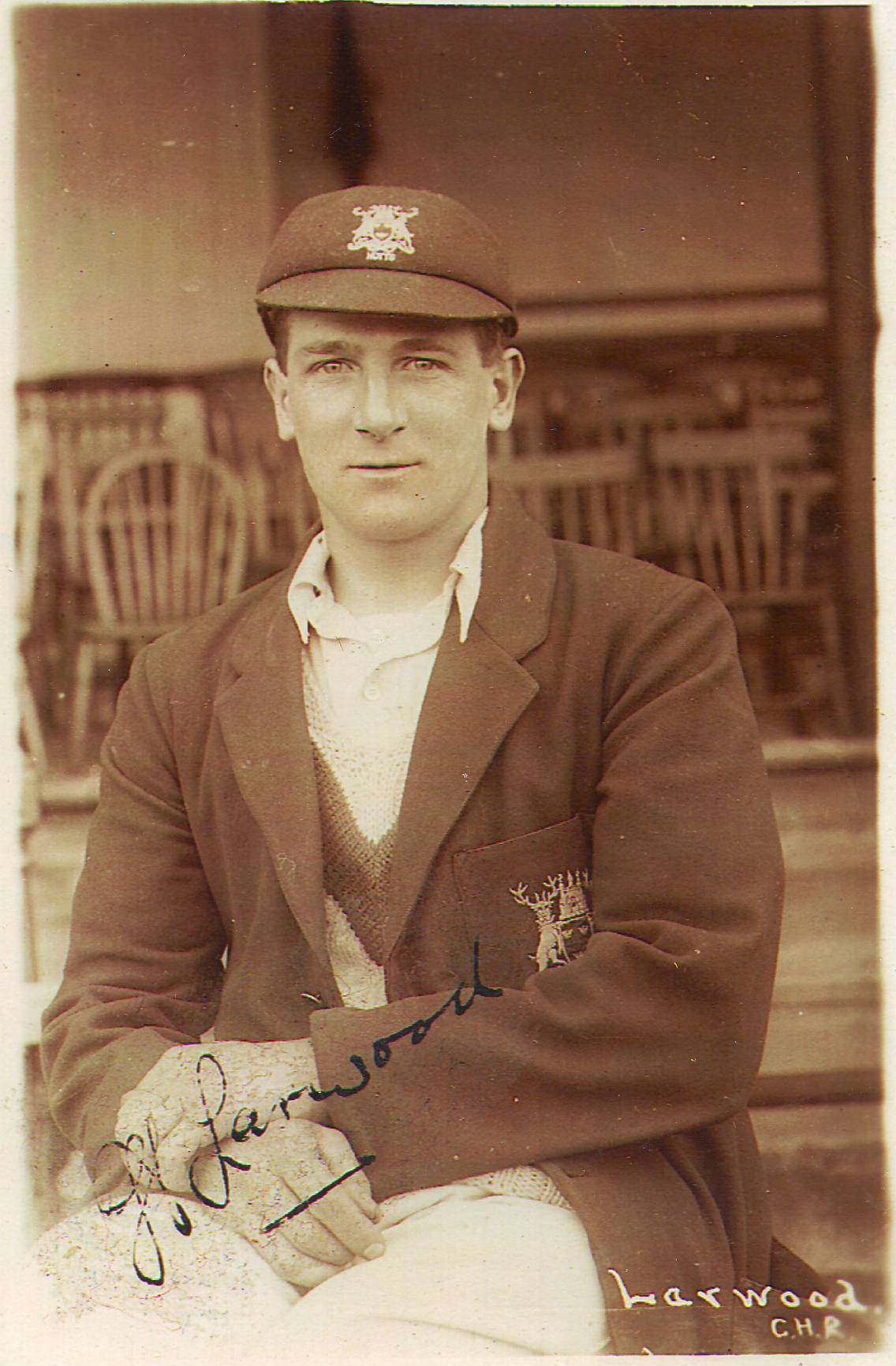 1941
Lessons were learnt in planning the 1941 season, when nine matches were played despite the damage that was caused to Trent Bridge during an air raid on the night of 8-9 May. Harold Larwood played his last match at Trent Bridge on 4 August - not for Notts, but for the 'Other Ranks' against an 'Officers' team. The Notts legend took two wickets in three overs before he was taken off to avoid an early finish and to make sure that the spectators got their money's worth.
1942
Notts played ten matches in 1942, in the standard wartime pattern of Derbyshire and Leicestershire home and away, and entertain a variety of service teams - although the season was beset by late team changes and last-minute cancellations. Harold Gimblett (Somerset and England) was recruited to play against Derbyshire, although he was the only wicket taker as the match was rained off after 15 overs.
1943
The year began with the death of Walter Marshall, the long-serving player, coach and Groundsman. Notts were undefeated for the only time during the war, despite the loss of the emerging Reg Simpson, who had joined the RAF and was sent to the United States for his pilot training. The County also began selecting players from the Royal Engineers Postal Section, which had moved to Nottingham in 1941 and used Trent Bridge as a staff mess, medical centre and parade ground.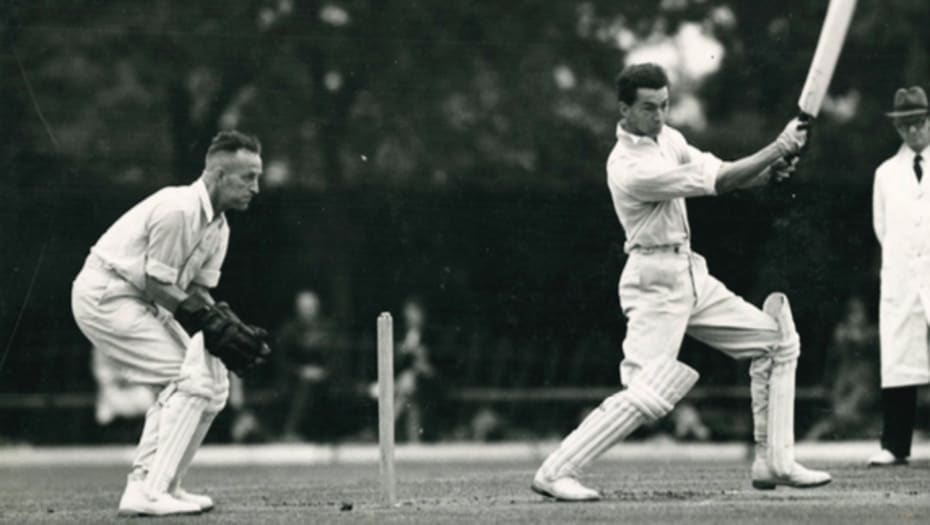 1944
In 1944 most matches reverted to six-ball overs, a two-year trial of the eight-ball version that started in 1939 having continued longer than originally planned. Maurice Leyland (Yorkshire & England) guested for Notts against an RAF Midlands XI on 5 August. However the most heroic performance was by Australian airman Clive Calvert, who flew in a bombing raid over Germany on a Friday night, hitch hiked from his base in the Midlands on Saturday morning, arrived at Trent Bridge half an hour late, and proceeded to punish the Notts bowling with eleven boundaries in his score of 79.
1945
VE Day was celebrated on 8 May 1945 – and with Notts' fixtures not starting until eleven days later, the last 'wartime' season was actually played during peacetime. However, the now-traditional mix of fixtures against local counties and service teams persisted. The final match of the season was against an Australian Services XI, whose Manager - at a civic reception hosted by the Lord Mayor of Nottingham - declared "A land which has a ground like Trent Bridge .... is worth fighting for. Thank goodness, when England is in danger in the future, it will be only when playing a Test Match against Australia."