Nottinghamshire's Sophie Munro has been at the very heart of a seminal season for women's cricket, donning a smorgasbord of colours throughout a successful summer.
It began in the green and gold of Nottinghamshire – the county with which she has now spent six years following her move from Lincolnshire – and finished in the purple of Lightning.
In between, there were two shades of blue – those of London Spirit and England. Quite the CV for the 20-year-old.
It has been a year in which Munro has developed personally, rubbing shoulders with the best in her sport and enjoying the increased focus placed on the women's game.
"The shift in exposure is really important," Munro says. "You look at girls like Emma Lamb, Maia Bouchier and Charlie Dean, all going into the England squad off the back of The Hundred.
"And the Charlotte Edwards Cup was the same in terms of providing opportunities – there were late call-ups for The Hundred and that was a result of performances in the regional setup."
The fast bowler is reflecting on what she deems a "surreal" year. Regional representation for Lightning followed a season-opening berth with Notts, with Lord's her home during The Hundred with London Spirit.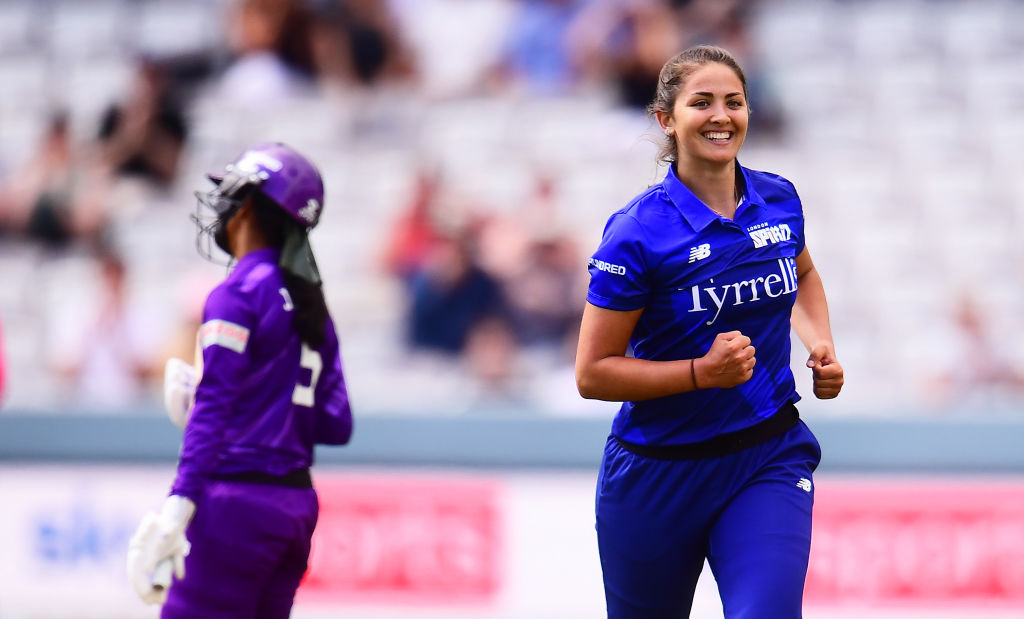 The pathway for progression is, Munro claims, as clear as it has ever been.
"Straight away I saw the regional setup as a positive thing," she says.
"The gap has been bridged between county level and professional cricket by the regional and Hundred teams.
"At Notts, younger players can come in and join those who are more experienced, quite a few of whom have played in The Hundred, and hopefully they can come up the ranks and do the same when they are older.
"Whereas when I was playing for Notts a few years ago, the next step up was England, and that's a massive jump.
"We had the Kia Super League which was in between, but a lot of those places were taken by international and England girls and it was a big step to get into that."
Munro's 2021 season started in typically impressive fashion, with 10 wickets in Notts' T20 campaign at an average of 11.5.
Her six wickets in the Charlotte Edwards Cup – the domestic T20 trophy – were the most by any Lightning bowler, and it prompted an opportunity in the capital.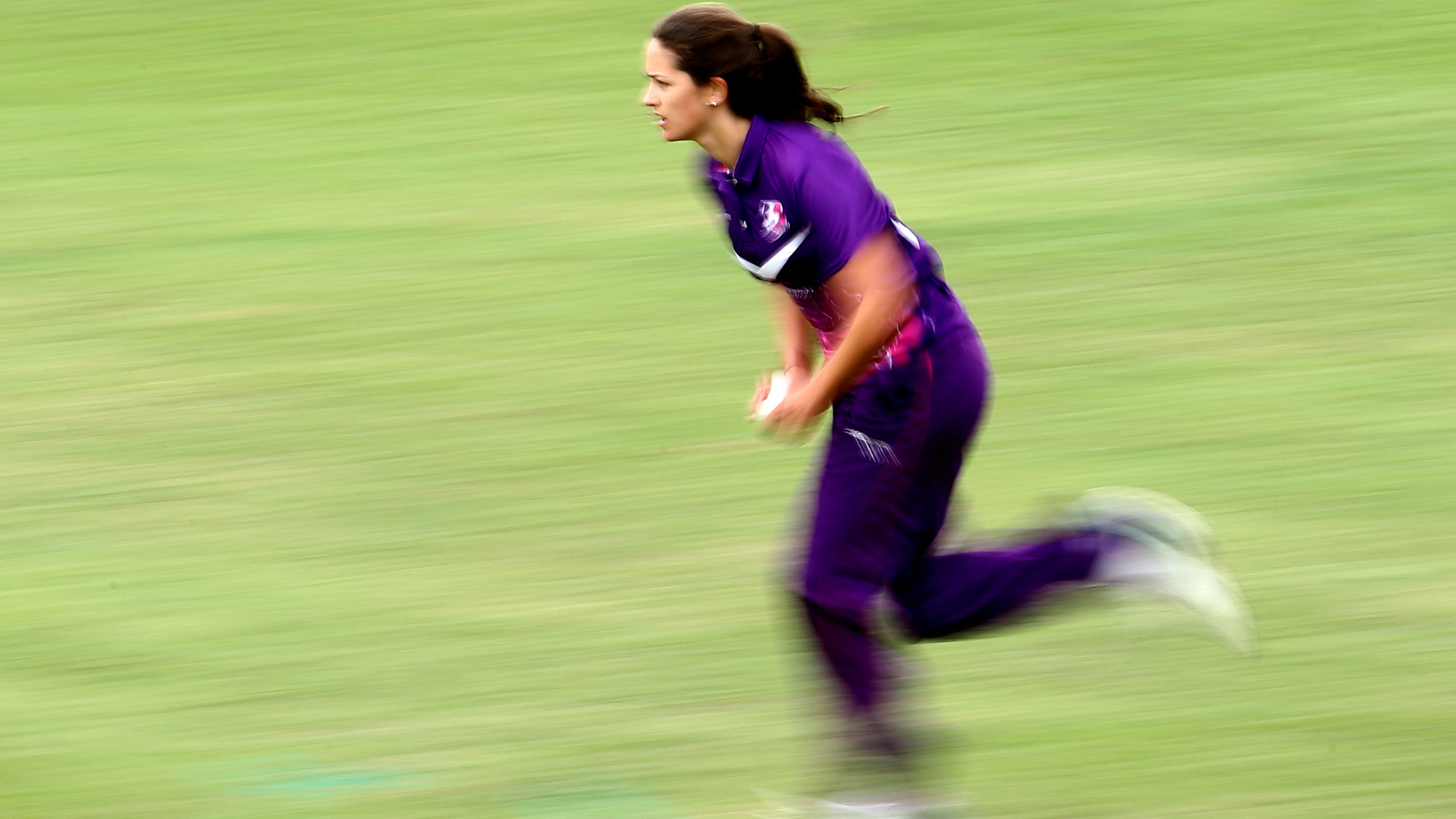 "I got a text from Heather Knight [London Spirit and England captain], and I just didn't expect it," she recalls.
"I was hoping to get an email, and I was hoping to go to London because I've always wanted to be down there, but I was very happy to be part of the team.
"My aim was just to enjoy it and learn from the others in the team. There were a lot of internationals and I could pick their brains and learn from their experience."
"A few times Heather would come over and check I was clear on my plans, suggesting fields I had never tried before and backing me to bowl what I wanted to bowl. Having someone else who backs you and has different ideas is really beneficial.
"To have another coach too, and a fresh set of eyes looking at you, tweaking little things and making you a better cricketer, I really enjoyed it.
"When I got my chance to play in that fourth game, I just wanted to do my best and bowl well, try and take the opportunity playing in front of a big crowd."
She saved her best for her second match, though, against Northern Superchargers, where she took the prized wickets of Lauren Winfield-Hill and Laura Wolvaart as Spirit overcame the visitors by seven wickets.
Crucially for Munro, the tournament, and the televising of it, increased the interest in the women's game – something she hopes will translate into other competitions.
"It showed off the women's game, and a lot more people enjoyed coming to watch it," she says.
"I spoke to the men at Spirit and they got the early bus to come and watch our games because they enjoyed it, and perhaps they didn't expect that. I think a few people were the same."
Despite Lightning's failure to reach the knock out stages of either the Charlotte Edwards Cup or the Rachael Heyhoe Flint Trophy – the domestic one day competition – Munro has her eyes set on further honours.
She was included in England A's team to face New Zealand ahead of their series against England, which followed a spell in England Women's training squad in 2019.
"The Hundred and regional setups give you the opportunity to put yourself forwards," she said.
"I had that chance to join England A this year because of the exposure those tournaments gave me. To know something will come out of it if you perform well is reassuring.
"The goal now is to keep moving along, hopefully play in The Hundred again, and take things as they come. I need to perform well across the season, but fingers crossed."
*******
Nottinghamshire membership for the 2022 season is on sale now, with those who join our club bestowed access to all scheduled home domestic cricket alongside a plethora of additional perks.