We can't wait to welcome you for Nottinghamshire's final home game of the LV= Insurance County Championship season, with Yorkshire providing the opposition from 21-24 September (10.30am start).
If you are joining us this week, read on for further information on:
Ticket information
Nottinghamshire members need only brandish their membership card on arrival to gain entry to this fixture. With national Covid restrictions having been lifted, there will be no requirement to claim an allocated seat for each matchday in advance.
Tickets for non-members, meanwhile, can be secured online now – with e-ticketing options available.
Secure your seats (priced at £20 for adults, £14 for over 65s/ under 21s and £10 for juniors) here…
Reduced-price admission (£5 for adults, £1 for under 16s) will be available every day for spectators who wish to take in the evening session of each matchday.
Exclusive member facilities in the Derek Randall Suite
Although many Covid-related restrictions have been lifted by the government, players, support staff and officials are required to continue operating within a socially-distanced environment.
With the Pavilion building, including the Long Room, restricted to use by those individuals in order to protect the integrity of their accommodation, the Derek Randall Suite (accessible via the stairwell at the rear of the Hound Road Stand and via the Hound Road concourse) will instead be available to members as an exclusive indoor facility upon production of your membership card.
A food and drink offering akin to that of the Long Room under normal circumstances will be laid on for your comfort and convenience, with hot cobs served from 12pm-2pm and afternoon tea offered from 3pm. Snacks, hot drinks, soft drinks and alcoholic beverages will be available all day, whilst the suite also offers a splendid indoor vantage point from which to take in the on-field action.
Kindly note that entry to this facility will be exclusive to Nottinghamshire members, visiting members and those in receipt of members' guest tickets.
Psssst! Be sure to remember your membership card.
Covid safety measures
Please do not attend our venue if you have symptoms of Covid-19, incur a positive test or if you have been asked to self-isolate by NHS test and trace.
Meanwhile, for everybody's safety and peace of mind, we are encouraging all spectators – on a voluntary basis – to follow the guidance outlined below:
We know many of our spectators will be double vaccinated, and will have received the second jab more than 14 days prior.
If that is the case, you need take no further action ahead of the day of the game.
If you are not double vaccinated, we heartily encourage you to conduct a lateral flow Covid test, which are available to order from the government website here or from local pharmacies, within 48 hours of your visit and not to attend if the result is positive.
Once in the ground, we ask that you retain impeccable hand hygiene, use the sanitisers provided around the ground and apply a face covering as you move around the venue.
For clarity, the above measures are requested on a voluntary basis only. They will not be enforced, and are not a condition of entry.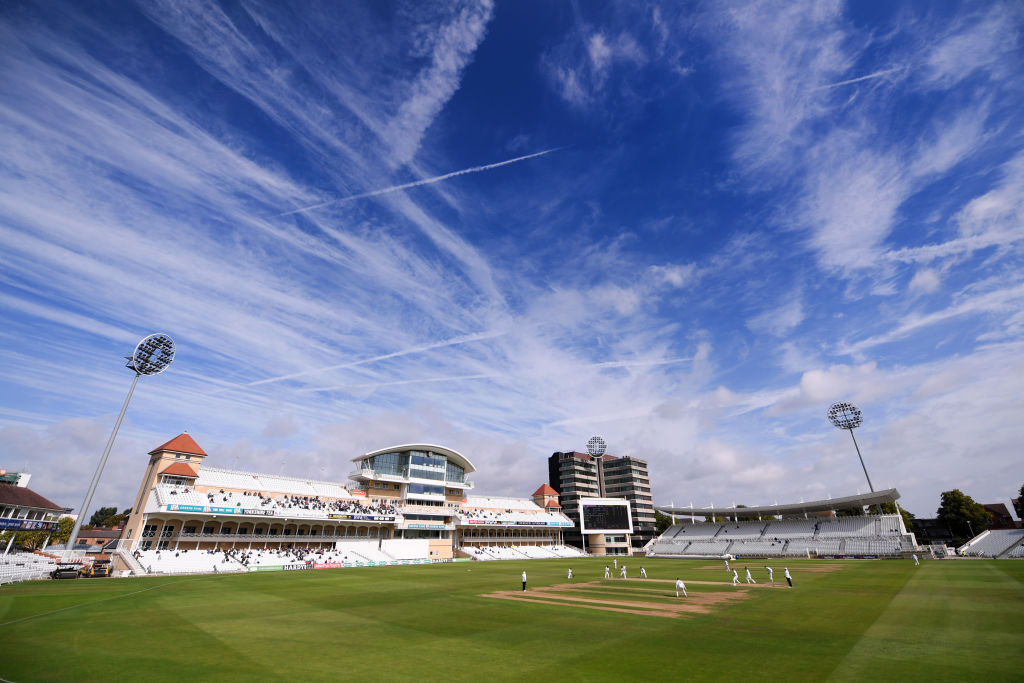 Hours of play
Gates open at 9.30am, with the toss set to take place at approximately 10am on day one.
Each day's play is scheduled to start at 10.30am, before a 40-minute lunch interval at 12.30pm.
Following the afternoon session, tea will be taken at 3.10, or when 32 overs remain (whichever is later). The close, meanwhile, is scheduled for 5.30pm or at the completion of 96 overs (whichever is later).
A maximum of 30 minutes of time lost from play on days one, two and three shall be made up on that respective day. Up to 30 minutes of lost time can be carried forward to subsequent days (except day four), but no more than 30 minutes in total can be added to a day's play.
In the case of a longer day, times will be announced each day.
Where to find us
Trent Bridge Cricket Ground is situated in West Bridgford, in very close proximity to both Nottingham Forest and Notts County Football Clubs. Our postcode is NG2 6AG.
As you approach, you can't miss the circular floodlights.
We are a couple of miles from Nottingham City Centre, a mile or so from the train station, and our city is blessed with one of the best public transport networks in the UK.
We have gates through which to enter the ground situated on Bridgford Road, Radcliffe Road, Hound Road and Fox Road. Your ticket will indicate which gate you should use.
You'll need your match ticket or membership card at the ready to gain entry.
Travel Information
Car parking
Parking can be secured in advance at the Nottinghamshire Sports Club, situated off Holme Road (NG2 5AA). Spaces, priced at £2 for Nottinghamshire members and £3 for non-members, can be booked here…
Parking can also be secured on the day in the Nottingham Forest Car Park, priced at £2 for Nottinghamshire members and £3 for non-members. Access for this can be gained off Lady Bay Bridge (NG2 3HF).
Bicycle Parking
Cyclists are able to park their bikes at the ground, in bike racks situated on the PKF Smith Cooper Stand and Radcliffe Road Stand concourses, until an hour after close of play.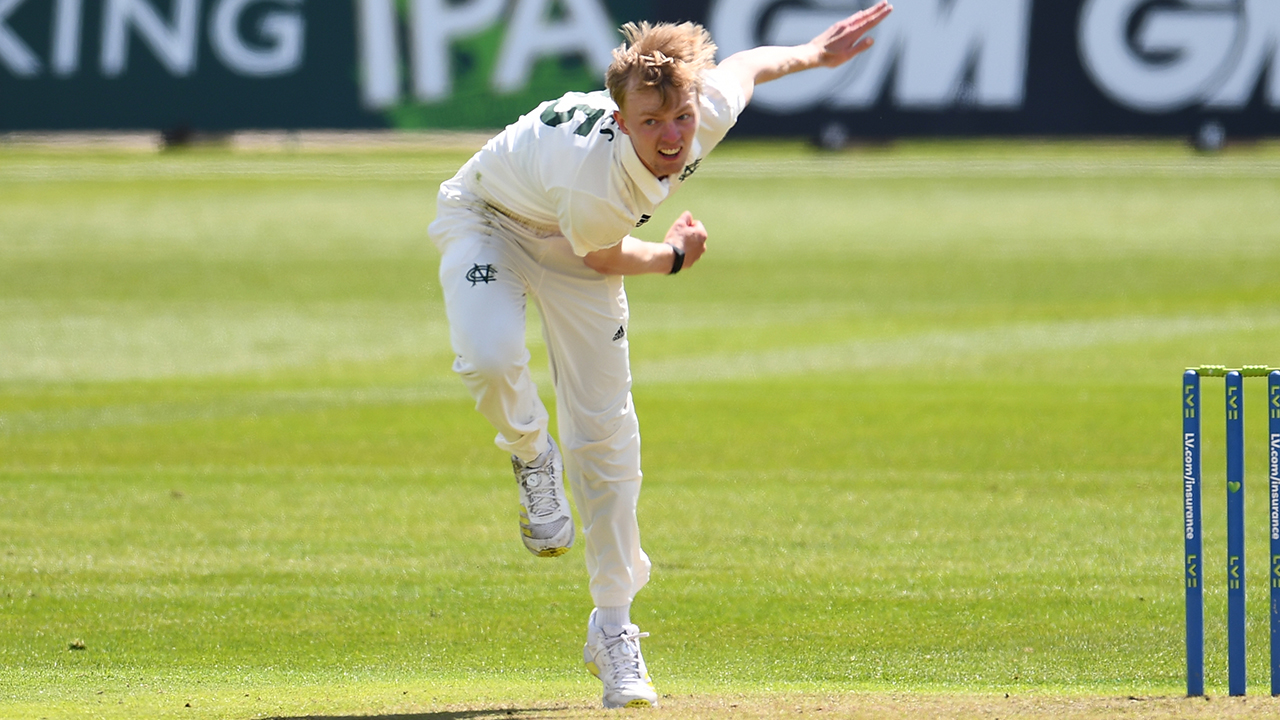 Travelling by tram
The Queens Walk and Meadows Embankment tram stops are located around a 20-minute walk from the ground, with the route from the Meadows Embankment stop proceeding along a pleasant stretch of the River Trent. Alternatively, a stop at Nottingham Train Station can be found just a 20-minute walk away. To help plan your journey, visit www.thetram.net.
NET will be running its £2.50 return event ticket offer for all match ticket holders and members.
To take advantage of the deal, you need to select the Event Ticket option from the ticket vending machine before boarding the tram, and make sure you have your match ticket to hand for inspection.
Additionally, as above, you can also purchase a group ticket for £6, which is for up to two adults and three children (under the age of 19).
Travelling by bus
Regular bus travel is available to the ground, with bus stops situated on Bridgford Road and Radcliffe Road.
Grouprider tickets, costing £6, allow up to five people to travel together (min 1 adult, max 2 adults) and are available to purchase on the bus, provided you have the exact fare in cash.
Alternatively, adults travelling on their own can save by tapping their payment card on the bus's card reader. This will deduct £2.30 if you travel one way, or £4.20 if you travel both ways.
To plan your bus journey visit www.nctx.co.uk, while NCT's safer travel guidance is available at https://www.nctx.co.uk/safertravel.
Trent Barton buses, meanwhile, serve West Bridgford and Nottingham via their Mainline (every ten minutes), Rushcliffe Villager, Keyworth and Cotgrave buses. Plan your journey at https://www.trentbarton.co.uk/.
Travelling by train
Nottingham Station can be found a 20-minute walk from the ground, with public transport and taxis available to convey you to your destination.
To plan your journey, please visit the National Rail Enquiries website.
Taxis
A taxi rank can be found 200 yards from the ground on Bridgford Road, adjacent to the large West Bridgford Co-op. Fares to and from the station will cost around £7. If you need to call for a taxi, some of our local operators include: Royal Cabs 0115 9608 608, Trent Cars 0115 950 5050 and Yellow Cars 0115 981 8181.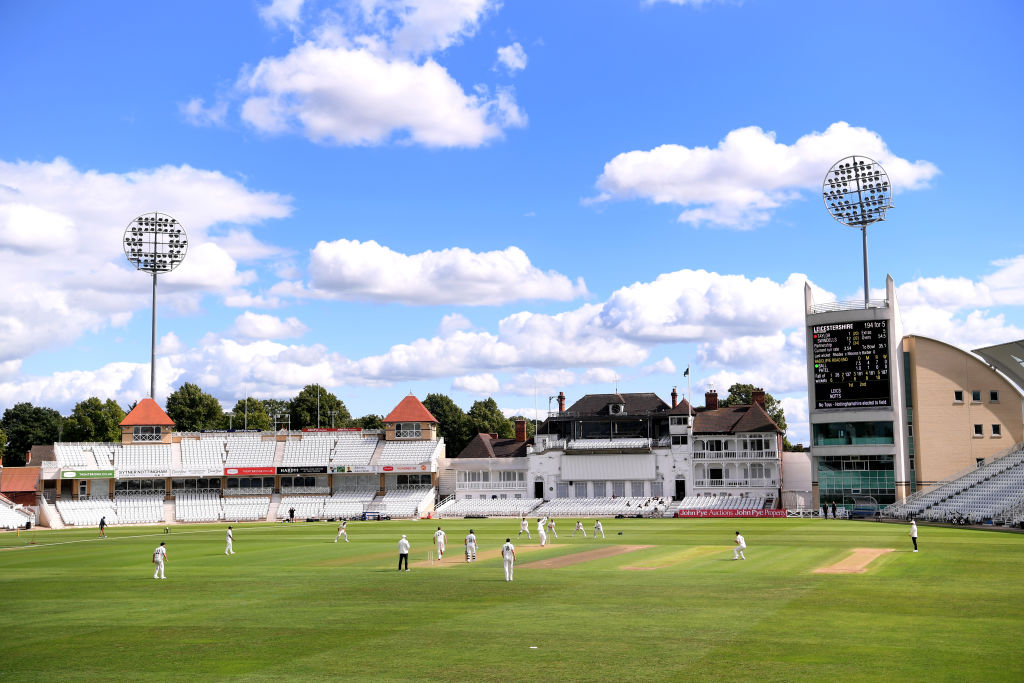 Food & Drink
A range of refreshment options will be available around the ground, via cashless payments only:
TBI Courtyard
Barrel and Bean, serving pasties from 12pm, hot drinks, soft drinks and alcoholic beverages.
Radcliffe Road Stand
The Cricketers' Suite, serving hot lunches from 12pm-2pm, afternoon tea from 3pm, hot drinks, soft drinks and alcoholic beverages.
Scoreboard
Scoreboard bar, serving hot drinks, soft drinks and alcoholic beverages.
Public Wi-Fi
Public Wi-Fi is available throughout Trent Bridge, which you are very welcome to use at your leisure.
Simply connect to The Cloud from the available list of wireless networks and follow the sign-in or login instructions.
Should you experience any technical difficulties, if you are able to access the internet via other means (such as 4G), helpful guides are available at www.sky.com/wifi or you can email wifiuser@sky.co.uk
Alternatively, the phone number to call is 0844 824 5000.
Our friendly staff will, of course, endeavour to assist you should you struggle with the process of connecting your device to the Wi-Fi.
However, we're sorry to say that we're not able to assist with technical issues. This can only be done via the process with Sky above.
Trent Bridge Shop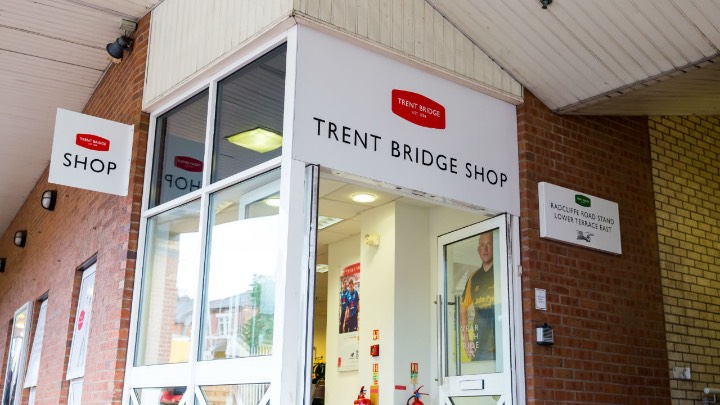 For souvenirs, replica shirts, bats, balls and training wear, our Club Shop is located at the rear of the Radcliffe Road stand, near to the reception entrance on the ground floor.
The Club Shop will be open throughout the fixture.
Scorecards
Scorecards will be available from the Club Shop, priced at 50p.
Heritage talks – Grace at Trent Bridge

WG Grace made his first appearance at Trent Bridge 150 years ago.
These illustrated talks will commemorate the debut of the man known as 'The Champion'.
All talks will take place in the Radcliffe Road Stand (suites 16-20 on the first floor). Admission is free upon production of a valid membership card or match ticket, and spectators are welcome to bring their food and drink with them.
Tuesday 21 September, Lunch: WG the man
Grace is one of cricket's most famous characters, but how much do you really know about the man himself? This talk will help you decide whether you would have liked him or not.
Wednesday 22 September, Lunch: WG at Trent Bridge
Grace played here 30 times during his long career, from the first visit by Gloucestershire in 1871 to our first – and his last – Test match in 1899. This illustrated talk will feature some of the facts, figures and stories.
Thursday 23 September, Lunch: WG and Notts
Grace played with and against many of the County's best cricketers in MCC and tour matches; and he was very critical of some Notts batsmen. This talk looks at the many associations between Grace and Notts cricket.
Friday 24 September, Lunch: Crossing the Border … for better or worse?
An illustrated talk about the cricketers who have played for Nottinghamshire and Yorkshire – but which county saw the best of each man?
Friday 24 September, Tea: Have your photo with one of WG's bats
Minimum £5 donation to the Trent Bridge Community Trust.
If the match ends early, please email heritage@nottsccc.co.uk to arrange an alternative opportunity.
Toilet and baby changing facilities
Toilet facilities will be open and signposted, albeit not in red zone areas such as the Hound Road concourse, in the Larwood and Voce public house and the Pavilion.
Stewards will be on hand to guide you in relation to your nearest facility.
Baby changing facilities are available in the William Clarke Stand ladies' toilets, the PKF Smith Cooper Stand toilets, the Hound Road ladies' toilets, in the Radcliffe Road Stand (on the concourse, beside Radcliffe Road reception, and on the East wing of the first floor) and in the Yu Energy Stand. Please feel free to ask any volunteer or steward for directions.
The squash complex changing rooms can be made available upon request at the Ticket Office as further baby changing facilities accessible to men, or as a quiet feeding area.
First Aid
First Aid facilities will be available at the rear of the Radcliffe Road and PKF Smith Cooper Stands.
Accessibility at Trent Bridge
Wheelchair viewing positions are available in front of the William Clarke and PKF Smith Cooper Stands, as well as the Hound Road Upper, Radcliffe Road Lower and the top of the PKF Smith Cooper Stand.
Please feel free to ask your nearest steward if you have any questions regarding our accessible facilities around the ground, as they'll be delighted to assist you.
Contacting the Ticket Office
For the safety of our spectators and staff, to avoid indoor face to face contact within what is a confined space, the Ticket Office will not be open as a walk-in facility inside the ground during the course of the event.
Members of our friendly team will be available at the windows to resolve any issues before you enter the venue and will be contactable throughout at questions@nottsccc.co.uk or 0115 899 0300.
You may also wish to pass out of the ground, remembering to check in with a steward on the way, if you wish to speak to a member of our team at the window once you have already entered.
Smoking policy
Designated smoking areas are assigned in various concourse areas, but smoking (including e- cigarettes) is only permitted in these areas, so please refrain from smoking in your seat.
Weather forecast
View the latest weather forecast here…
Following the action online
If you can't make it to the ground, our multi-camera live stream, featuring action replays, BBC commentary and expert reaction, has got you covered.