Sir Richard Hadlee has backed Stuart Broad to play on and challenge James Anderson's all-time fast bowling record, once their 'formidable' partnership comes to an end.
The Nottinghamshire and England paceman commenced the ongoing fixture against New Zealand 105 behind his new-ball partner and friend on 541 dismissals in the Test arena.
Hadlee, who played 148 First-Class matches for the Green and Golds between 1978 and 1987, has retained a keen interest in Broad's career and has been able to offer snippets of special assistance along the way.
The Kiwi colossus is backing his fellow Trent Bridge stalwart to continue clocking up the victims during the course of the coming years.
"I saw a young Stuart Broad playing in a Sunday club game at Melton Mowbray and I thought he had a little bit of potential," the Knight of the Realm told the Talk of Trent Bridge Podcast.
"They were raising money for him to go over to Australia and gain some overseas experience playing club cricket. I was able to help by being the guest speaker.
"As time has gone on, I've seen him grow not only in height, but also in stature and in the way he has bowled.
"He and Jimmy Anderson have formed a formidable combination – the most successful in the history of the game.
"Stuart came to me a couple of times to ask for some advice, which I was more than happy to pass on.
"I gave him an insight into my decision to come in off a shorter run-up, then it was up to Stuart to figure out what was good for him.
"I think he ended up somewhere in the middle actually, between the short and the long.
"He's one of those guys who can change a game out of the blue. He's an impact player and full marks to him for what he's done.
"He had a standdown period during the tour of the West Indies, which will have cemented his love for the game and given him a point to prove.
"He's got many more years left in him. When Jimmy goes, I think he'll be around for a bit longer. He might even chase down Jimmy's record.
"I'm not sure what his mindset is about that at the moment, but I am sure that he still has a lot to offer."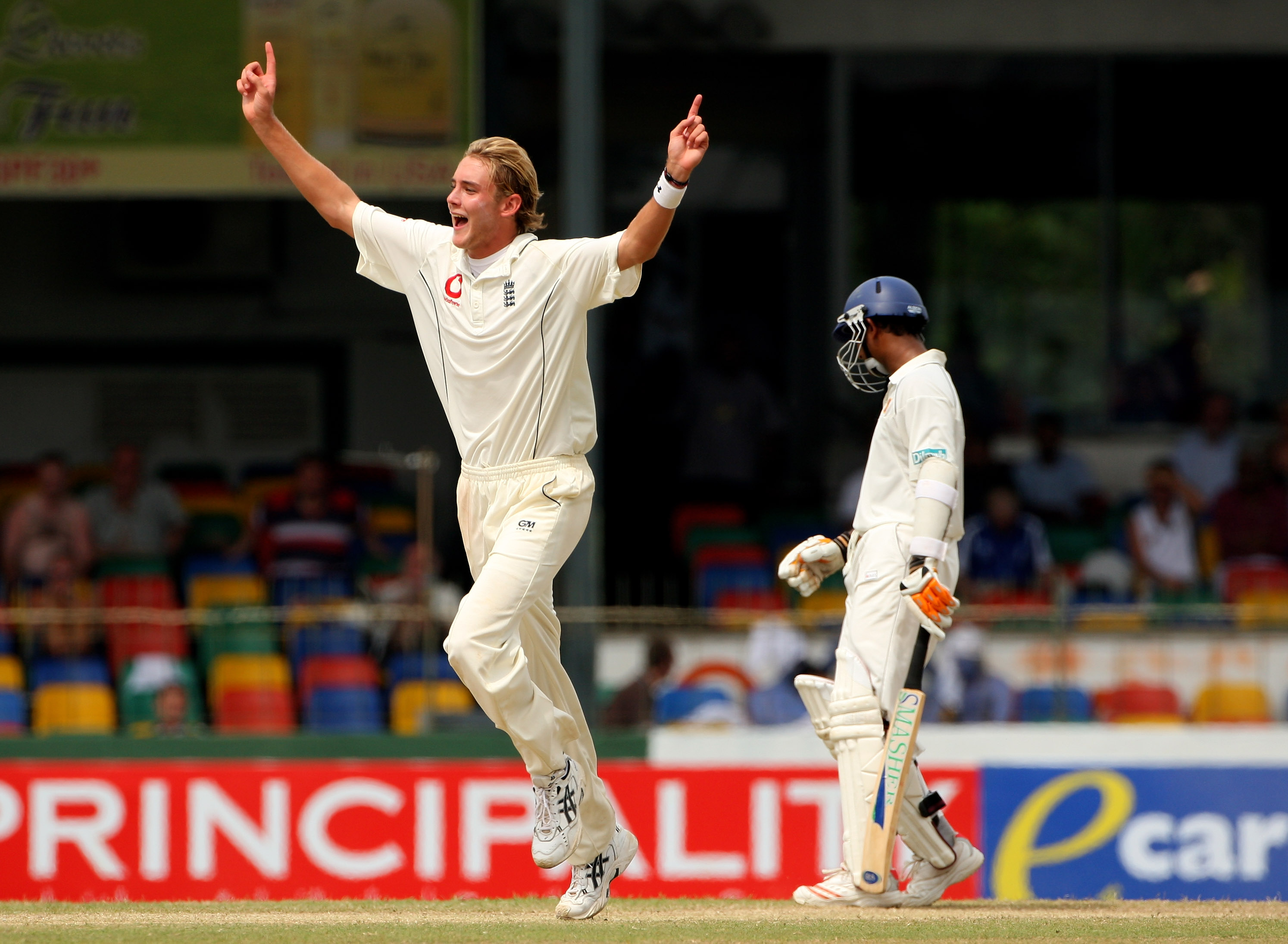 Hadlee, of course, has more insight than most into how to prolong a top-level career, after fearing that his was over in 1980, before a shortened run-up and remodelled action bought not only an additional decade, but increased success. Over 300 of his 431 Test wickets came after that watershed moment.
"The 1980 season was the last of an initial three-year contract at Trent Bridge and I only played eight First-Class games because of a chronic ankle injury," he recalled.
"I made it clear to the club that I would be finishing my time with Notts at the end of that season.
"The last game of the campaign was a Sunday League match against Lancashire. You were only allowed a 15-metre run-up and I took six for 12.
"It felt like a pleasing way to end my Notts career and I remember standing on the balcony with Harold Larwood and Clive Rice and saying farewell.
"John Heatley, who was the Chairman of the club at that time, came into the changing room and said, 'Richard, even if you have to bowl off three paces, we want you back.'
"The wear and tear on the body from a 22-yard run-up can be pretty harsh. But, bowling off a shorter distance, I remodelled my action, got in closer to the stumps, found far more rhythm and developed more skills
"I decided to go back to Nottinghamshire and the rest was history. I was far more successful from that day forward, in fact three times more effective, and that was the turning point of my whole career.
"I got a lot of stick, particularly when I was playing in a Test Match at Eden Park, about not running in like a fast bowler 'ought to do'.
"But I'd made the decision, I overcame the flak and criticism and it took me to new levels. Becoming the first bowler to 400 Test wickets was all because of the short run.
"I've got to thank Notts and Trent Bridge for helping me make that decision. It was a wonderful time and I do look back upon my career and think 'how the hell did I do all that'."
Listen to the full exclusive Talk of Trent Bridge podcast with Sir Richard Hadlee here.
England versus New Zealand at our historic home
From James Anderson ripping through Australia, to Joe Root and Jos Buttler tons, day four fireworks are frankly commonplace at our historic home.
Secure your seats for day four of England against world champions New Zealand here