Such is the nature of the domestic calendar, Nottinghamshire's LV= Insurance County Championship fixture against Leicestershire is sandwiched between two blocks of T20 cricket.
But Haseeb Hameed believes that every team going through the same process means its influence is nullified, while the Green and Golds' best chance of success at the Uptonsteel County Ground will come through segmenting their approach.
The 24-year-old is part of a 13-man squad to take on Notts' East Midlands neighbours (11am start).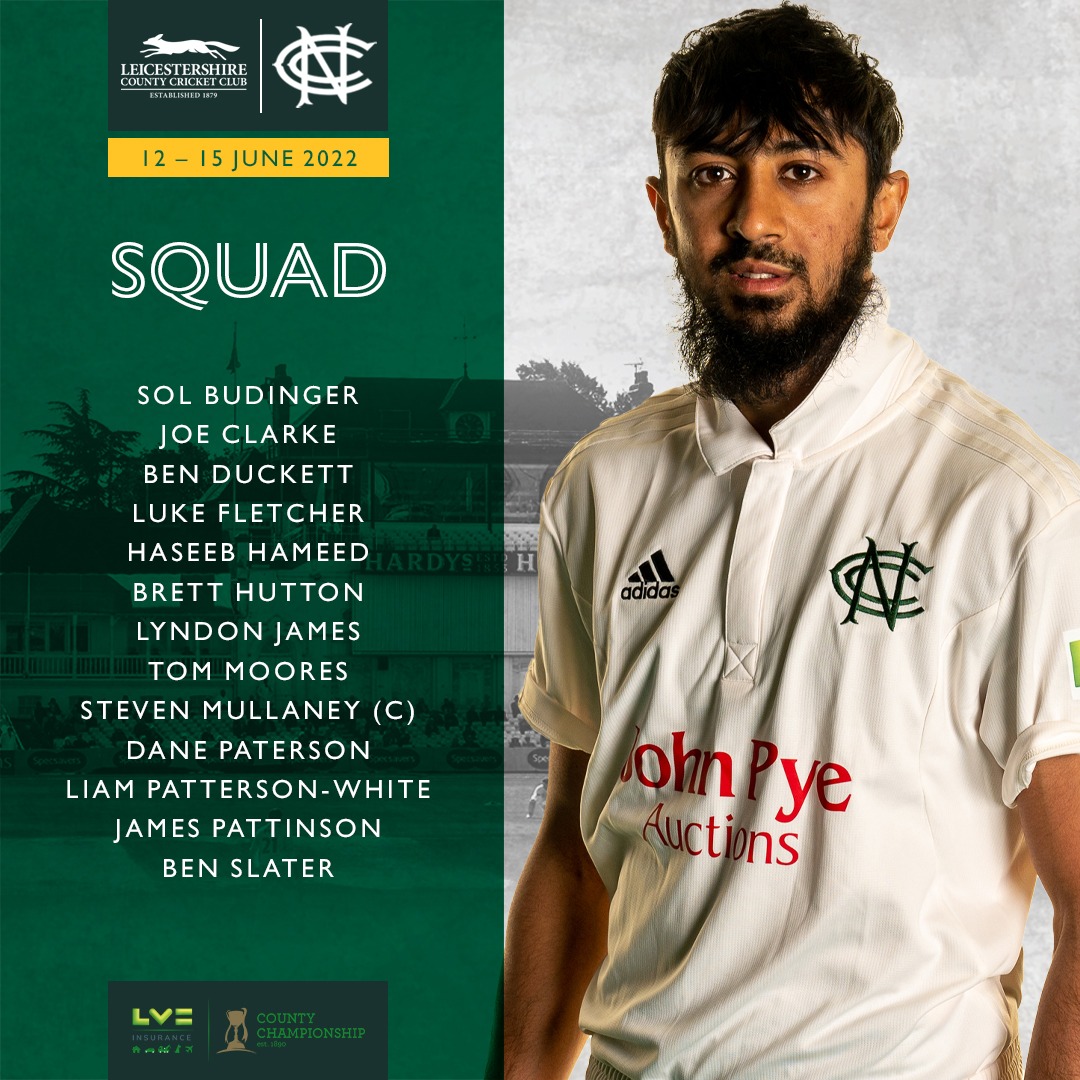 "It is just the way the schedule is," said Hameed.
"The way we look at it now, every team is on the same page. In some ways it was nice to have a break from the four day stuff.
"I guess now it is about trying to make that adaptation, and making sure we are ready for tomorrow.
"You have to bring yourself back to the moment and try and win every little passage of play that you can. Breaking it down into overs or balls, it ultimately comes down to winning sessions which allow you to come out better."
For the vice-captain, the transition is one that has taken practice.
Whilst the preparation is individual and unique, Hameed's short-format game - put to use in Second XI T20 fixtures recently - is simply an extension of his red-ball basics.
That, along with a couple of net sessions, has helped him feel prepared for the fixture.
"Having worked with [Peter] Moorsey, we have always spoken about having one game that fits all three formats," he said.
"You're almost sliding up and down in terms of how you pace your innings. That's how I try to approach the T20 stuff. It is about game awareness.
"We have also had a couple of red-ball hits which has been nice. People are getting more and more accustomed to making that switch between formats now."
As for the opposition, Nottinghamshire will be a mere 38 hours on from beating the Foxes in the Vitality Blast when they begin their seventh First-Class game of the season, but Hameed doesn't believe that result will have much of an influence.
Indeed, the home side's poor start to the season - Leicestershire are yet to win a game in the County Championship - gives him particular reason to be wary.
"Last night was a big win for the boys, but it was a completely different format and I don't think it has much bearing going into tomorrow," he said.
"We have to respect every team we play, we know they can play good cricket.
"They may not have had the start to the season that they would have liked but you can't take any team lightly at this level.
"We will try and approach it the same way we did for that win against Derbyshire, we will reconnect to the red ball basics that we have shown in the games we have won, and take that into the next few games.
"We hope our best will be good enough to get us a win."
*******
Be More Outlaw: The 2022 Vitality Blast at Trent Bridge
Friday 17 June, Notts Outlaws vs Birmingham Bears: Secure your seats…
Tuesday 21 June, Notts Outlaws vs Leicestershire Foxes: Secure your seats…
Thursday 23 June, Notts Outlaws vs Derbyshire Falcons: Secure your seats…
Friday 1 July, Notts Outlaws vs Durham: Secure your seats…