Read on for our take on an unforgettable final day of the 2022 Trent Bridge Test.
A completed scorecard of the match is available to download for posterity here...
A fifth day chorus of Jerusalem, the obligatory rapturous welcoming of Stuart Broad to home pastures and the familiar buzz of anticipation in the Trent Bridge stands, and it was time.
Time for a new era to truly stamp its mark against the World Test Champions.
After all, history does have a funny way of being made at Trent Bridge.
All four, yes four, results to play for and a bumper crowd to cheer the Three Lions on. In the end, the one to delight the majority of the throngs of supporters came good. More on that later.
Nottinghamshire talisman Broad had begun the day proclaiming to Test Match Special's Alison Mitchell that 'we'll have a go at anything'.
For the capacity Trent Bridge crowd, that was music to their ears. However, it is one thing to talk a good game, a whole other thing backing it up.
At the start of the day, the equation was simple; three wickets required, in as little time as possible.
Jack Leach had quite clearly memorised said brief, finding the edge of Matt Henry in the very first over of the day, Joe Root unable to cling on at slip, a tenth drop of the contest.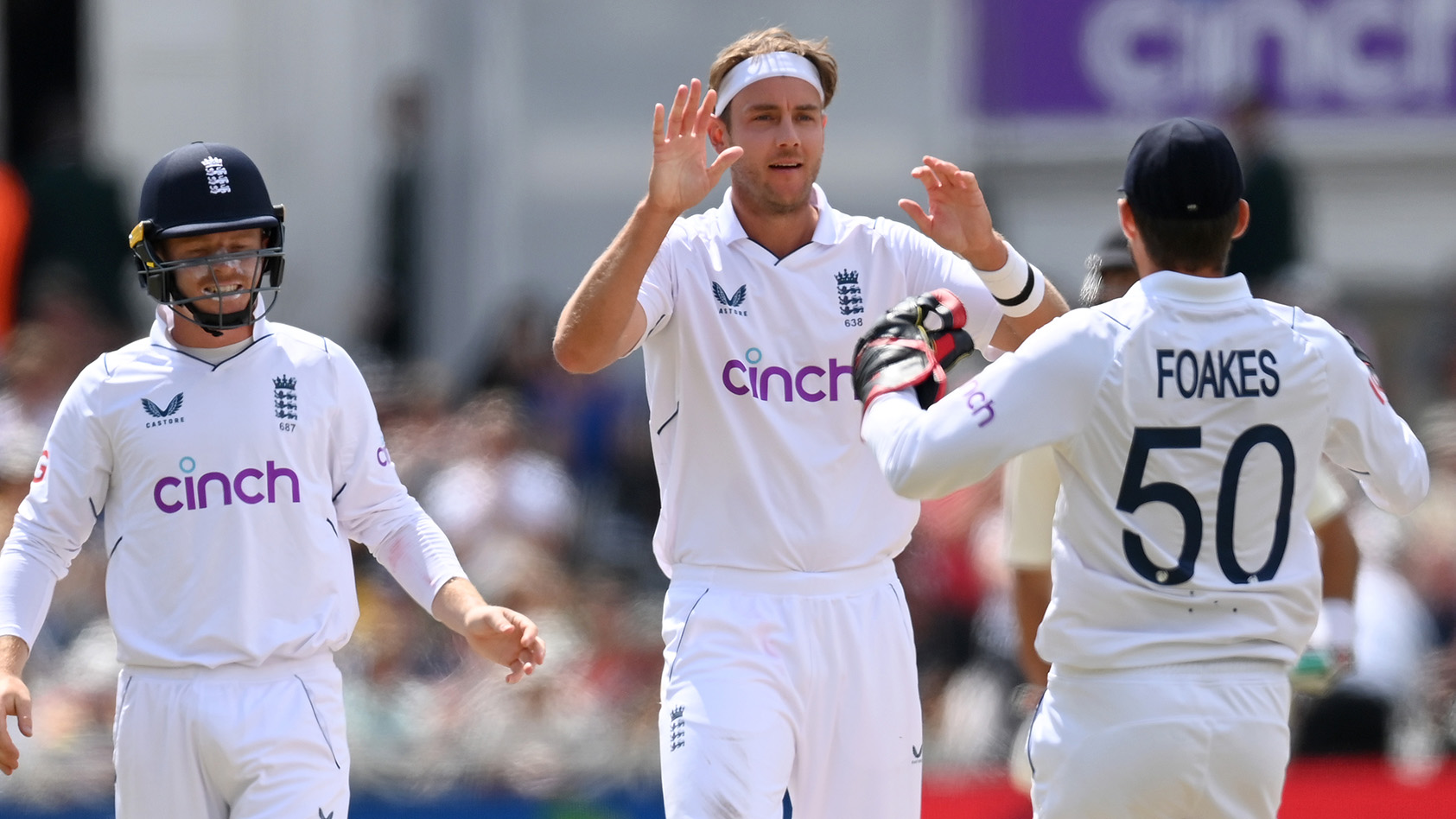 From there, there were minimal deliveries in New Zealand's half. Broad's persistence with the bumper tactic, honed in the county game this summer, would bear fruit, Matt Henry and Kyle Jamieson caught behind.
An intriguing footnote came when Trent Boult, a man who quite clearly follows the stats of his own career, became the highest scoring batter from number eleven in Test cricket.
He dutifully saluted the Black Caps balcony.
History does have a funny way of taking place at Trent Bridge.
He wasn't done there either, taking the attack to England skipper Ben Stokes in adding a valuable 17 before James Anderson picked off Test wicket number 651.
England were set what would be a record chase on the banks of the River Trent but, history does have…. you get the picture at this point.
299 to win inside 72 overs.
For Alex Lees the total was inconsequential, he was more concerned with hitting three of Tim Southee's first four balls to the boundary.
It was the Durham opener versus the Black Caps for the opening salvo, Zak Crawley dismissed by the perennial thorn in the Three Lions' side, Boult.
But then, the New Zealanders aren't World Test champions for nothing. This chase would be nothing without a twist.
Ollie Pope fell to Matt Henry, the ground fell silent as Joe Root fell for just three, caught and bowled by Boult, and Lees could only get a fine edge off Tim Southee.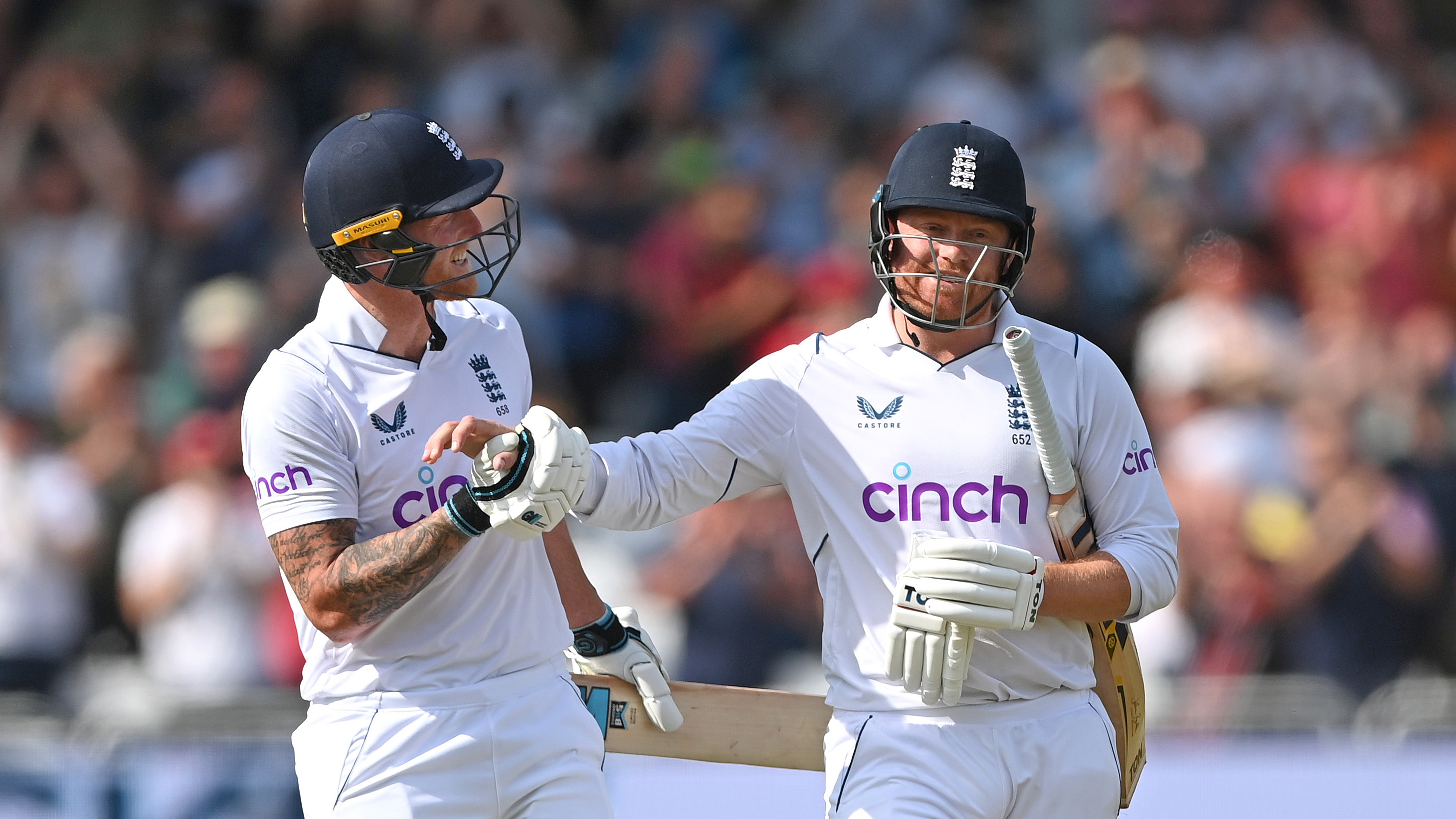 As Stokes joined Jonny Bairstow, few could predict what the next few hours would bring.
By tea, we were still none the wiser, the two experienced heads having taken the equation down to 160 for victory inside 38 overs.
Nine overs after the resumption, just 58 were required.
There's not many times Benjamin Andrew Stokes is outshone on a cricketing field. This was one of those days.
Short or full, pace or spin, it didn't matter to Bairstow who resembled a man playing Stick Cricket rather than Test cricket.
The scoreboard would quickly read, Bairstow 102* (77), just one ball outside England's quickest ever century in the format, scored by Gilbert Jessop in 1902.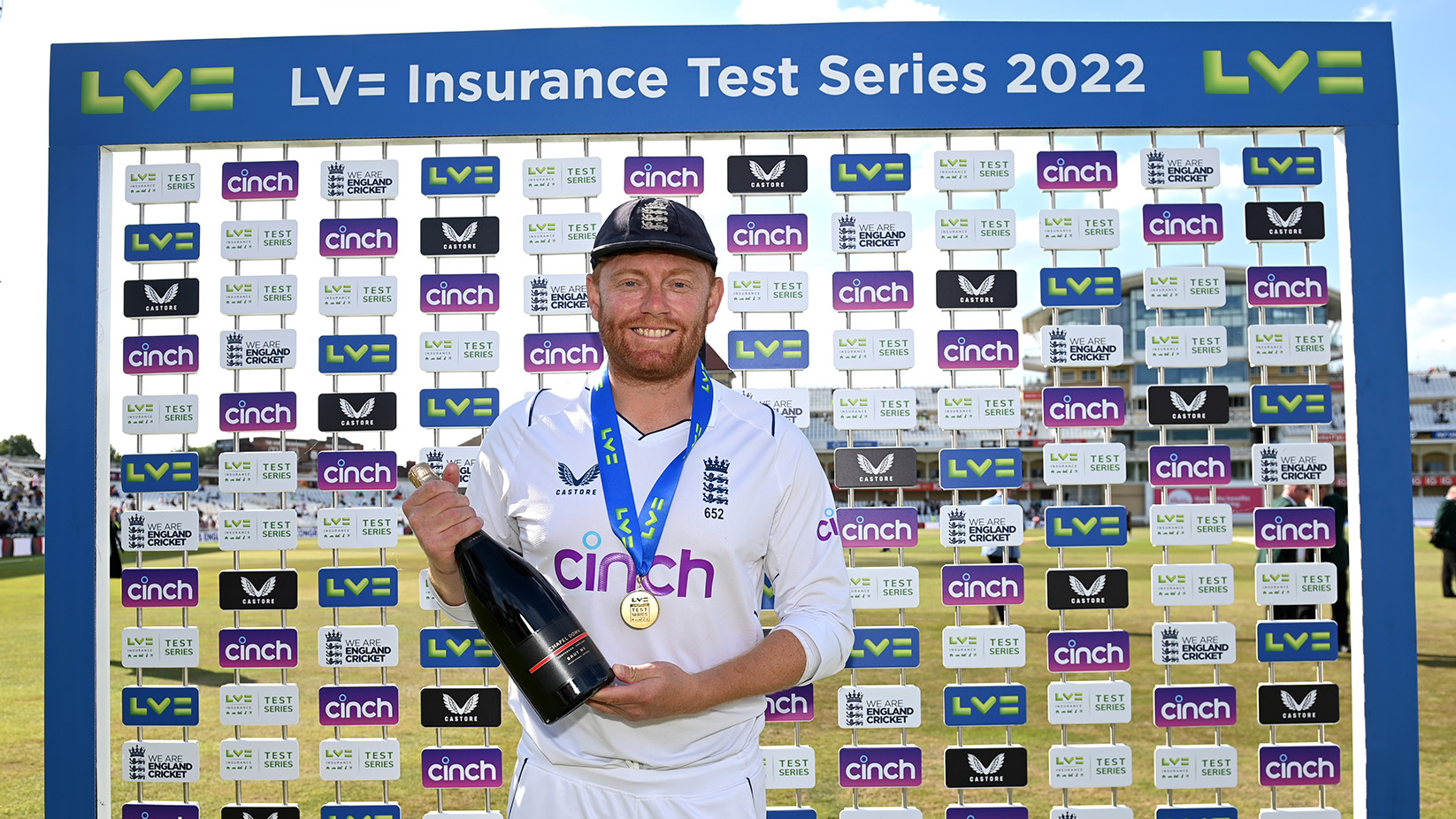 Alas, this slice of history would have to happen elsewhere.
Fed up with playing second fiddle, Stokes chimed in with arguably the largest maximum of the contest, causing a Sky cameraman to fall over in his pursuit of tracking it.
In and amongst the carnage, which would finish with a partnership worth 179 inside just 20.1 overs, another record fell for the most runs scored in a Trent Bridge Test Match.
'That is truly one of the greatest Test Match hundreds anywhere,' proclaimed Nasser Hussain as Boult, yes that man again, finally ended the barbaric Bairstow innings, but not until he had mustered 136 off 92.
Stokes (71*), on one leg but refusing the help of the physio, and Foakes (12*) would complete the onslaught, a barely believable 22 overs remaining.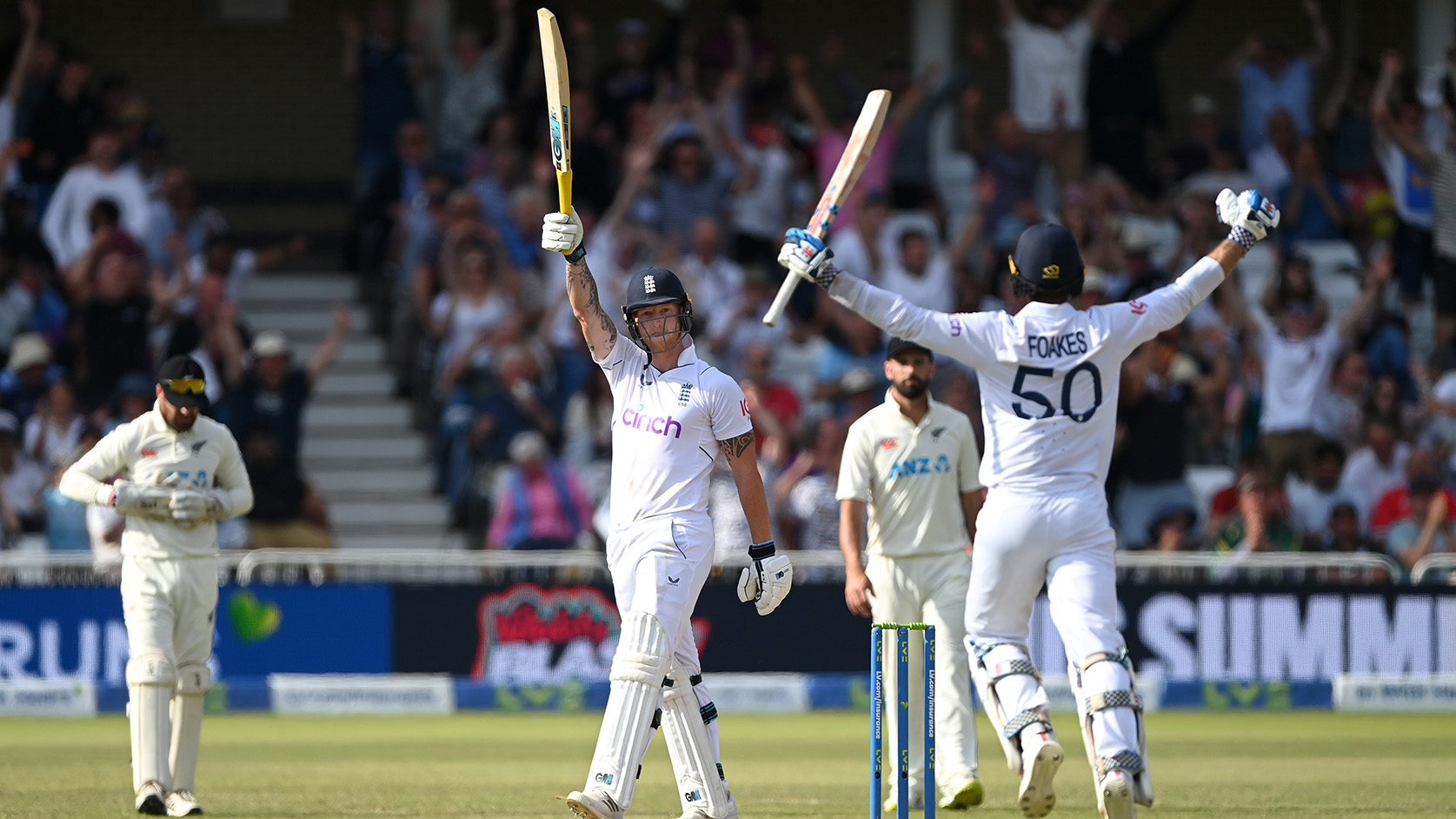 There was still time for another record to be chalked up; the most boundaries ever scored in a Test Match with 249.
For the many in the stands witnessing the sport for the first time, or watching along at home, cricket isn't always like this.
However, you won't find us complaining that on this day in particular, that's exactly what it was like.
Oh, and it was almost easy to forget that the victory handed Brendon McCullum and Stokes' England a series victory.
Test Match cricket is well and truly alive and kicking at Trent Bridge. Until next time.