TRUST TRIUMPHS AT CELEBRATING RUSHCLIFFE AWARDS
Trust News
The Trent Bridge Community Trust's Forget Me Notts initiative has triumphed in the Health and Wellbeing category at the Celebrating Rushcliffe awards.
The programme, which allows individuals living with dementia and their carers to take part in games, reminiscence and sporting activities, came out on top after a year of significant growth.
Forget Me Notts began to offer sports-based activities for attendees in the summer of 2019, in partnership with the Nottingham Forest Community Trust, Nottingham Rugby, the National Ice Centre and Edwalton Golf.
The link-up is the first of its kind in the UK.
"We began Forget Me Notts because we recognised that individuals living with dementia – as well as their carers – needed somewhere to socialise and something that could temporarily take their mind off the struggles they were facing," said Mark Clifford, the Trust's Community Projects Manager.
"The first sessions we put on at Trent Bridge focussed on helping attendees stay mentally and socially active – and while we continue to do this, we recognise that an individual's interest in playing sport needn't wither away because of a dementia diagnosis.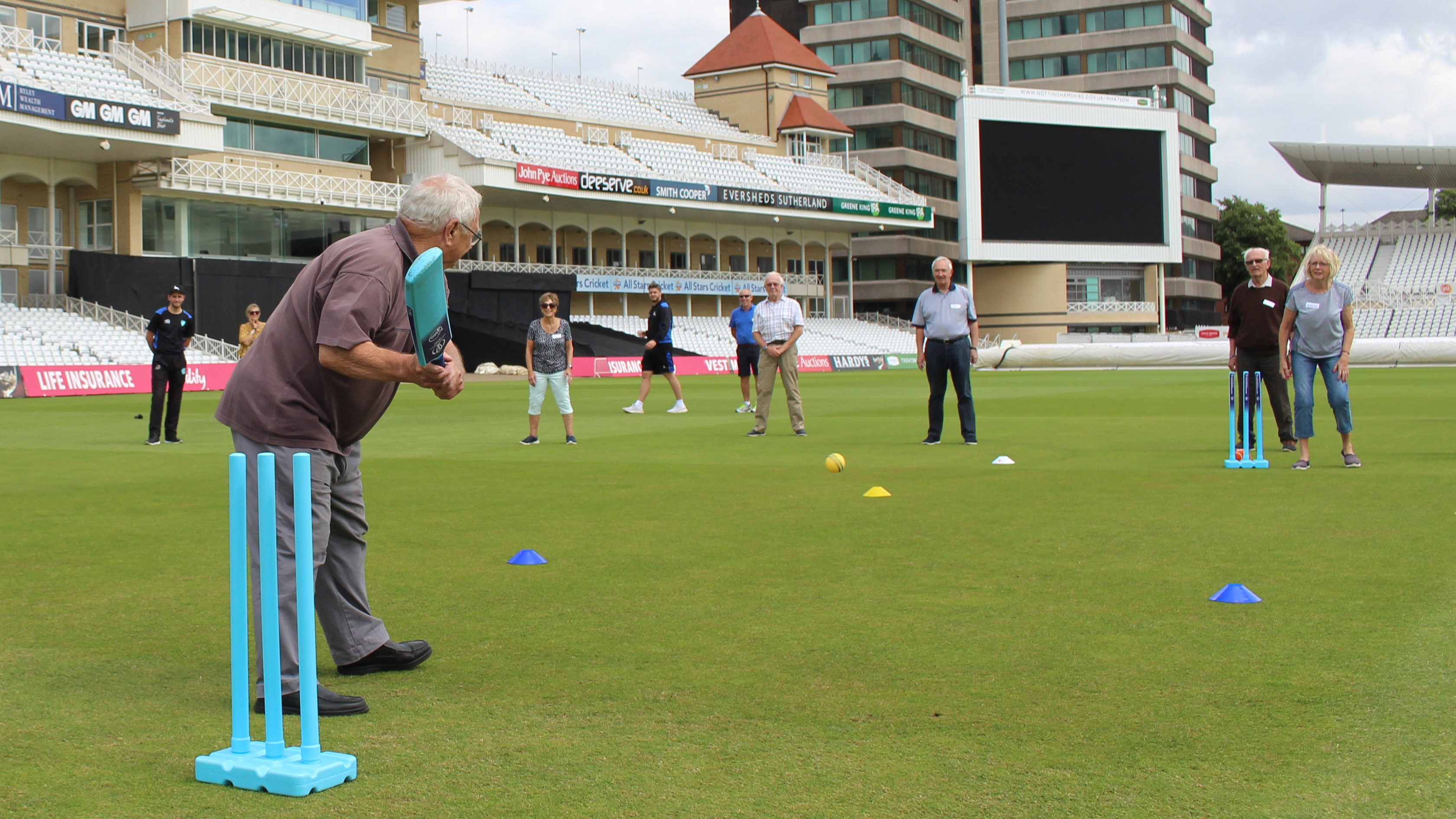 "We're extremely grateful to all of the partners who have helped us to offer sports activity sessions, and this award is a testament to their commitment.
"We're very proud to have created a community where those living with dementia can enjoy themselves safely and where carers can find peer support, and look forward to finding new ways to support them in the years to come."
Forget Me Notts is just one of a number of schemes operated by the Trust, which recently celebrated its tenth anniversary.
The charitable arm of Trent Bridge also helps to raise the aspirations of young people in the local area through its Positive Futures, YouNG and Ready4Work programmes, while Healthy Hearts educates primary school children of the importance of looking after their heart.
Over the last decade, the Trust has invested £1.5million into community projects, while delivering savings of over £3million for local services.
Find more details about the work of the Trust, and how you can lend your support, here.
SIGN UP FOR ALL THE LATEST
It's jolly convenient to receive latest news, ticket information and behind the scenes exploits direct to your inbox and we'll never pass on your information to others.