JOHN PYE PAIR CONQUER KILIMANJARO FOR TRENT BRIDGE COMMUNITY TRUST
Trust News
A duo from Nottinghamshire club sponsors John Pye are celebrating conquering Kilimanjaro, after ascending the mountain in aid of the Trent Bridge Community Trust.
Sheldon and Lucas Miller took on the challenge alongside their 70-year-old father, with funds raised by the trip supporting the Trust's Forget Me Notts project for individuals living with dementia.
Find out how to make a donation in support of their cause here.
The trio had spent months preparing for the trek up the world's largest freestanding peak, but Sheldon admitted nothing could prepare them for the severity of the challenge in the final miles.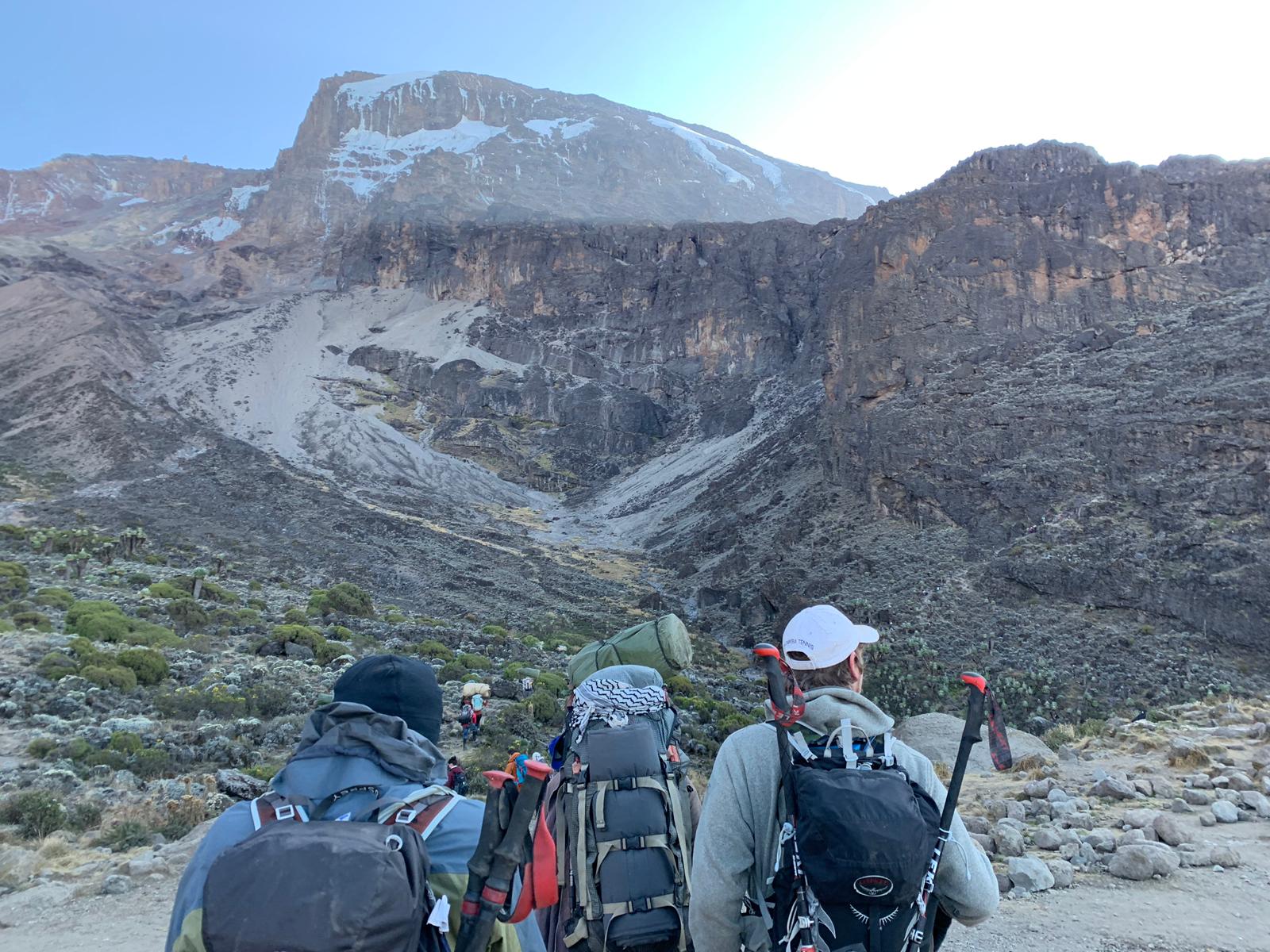 "We started our final ascent at midnight and we had a trek of ten miles ahead, covering around 3,000 metres of elevation," he said.
"Mount Kilimanjaro stands at 5,895 metres, but it's difficult to fully appreciate what that actually means until you start trekking.
"It's an absolute monster of a mountain; its mass is 40km across, double the size of greater Nottingham, and it has four distinct zones: rainforest, moorland, alpine desert and artic summit. It takes 6 days to scale each, so it feels like you are effectively climbing 4 mountains in one.
"I'd seen videos previously of folk trudging to the top, and it looked like a Kilimanjaro version of 'Shaun of the Dead' – we were now playing our own cameo role.
"Your body just focuses on trying to function, on trying keep the brain and heart going when the air contains only half the level of oxygen it has at sea level.
"The gradient reaches 45%, the temperatures drop to -10°C and you feel like you're wading through treacle. After a few hours you're absolutely drained.
"But reaching the summit above the clouds, having a 360 degree view of East Africa and seeing the sun rise is absolutely stunning.
"There are no words for times like that, good job really as I had little oxygen to draw on!"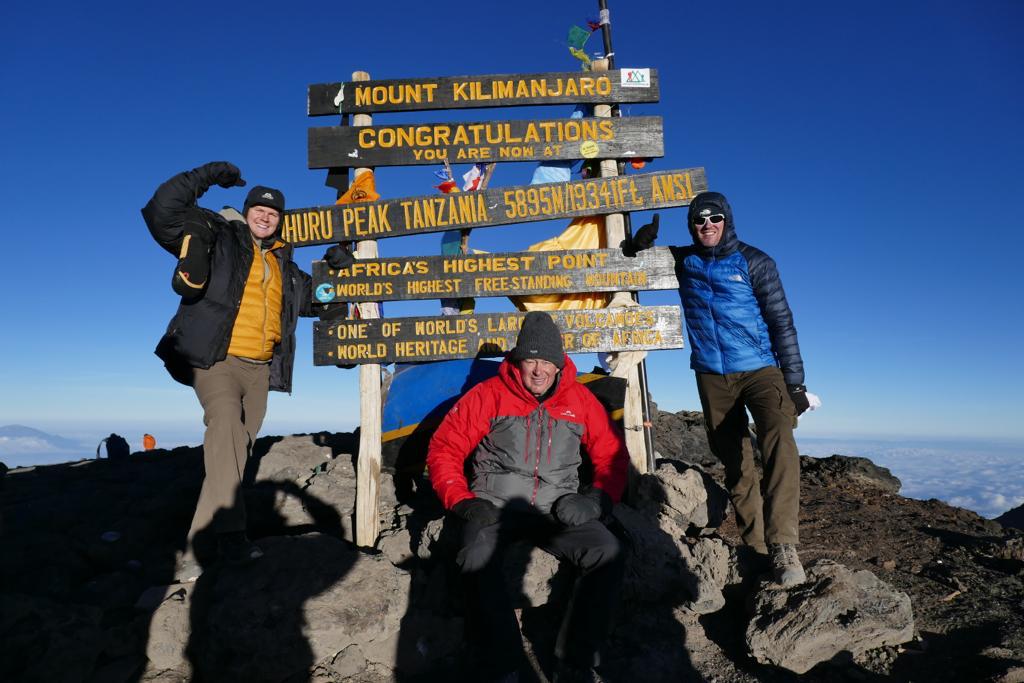 The Millers chose to support Forget Me Notts in honour of two of their grandparents, who suffered from dementia in their later years.
And Sheldon admitted their memory helped to drive them on in the arduous final miles.
"The last 500 metres are a massive struggle," he said.
"You think a lot of your family and friends, and of all the people who have backed you and who you're desperate not to let down."
Lucas Miller, also an Outlaws fan, echoed his brother's sentiments about the enormity of the challenge.
"In the early days of the trek, battling a cold and faced with the size of the task ahead, I did have my doubts about reaching our goal," he said.
"The group went through its share of tests on the way to the summit, having to live and deal with the limited resources available and the changeable weather conditions while faced with the ever-present challenge that altitude sickness poses.
"Through the continuous support from one another, the team was able to tackle these burdens head on and successfully reach the roof of Africa.
"Taking on Mount Kilimanjaro has been one of the most mentally testing and rewarding experiences I have ever undergone."
Despite the physical and mental hurdles involved in the eight-day ascent, Sheldon has returned to Nottingham with positive memories – and renewed optimism about the power of the human spirit.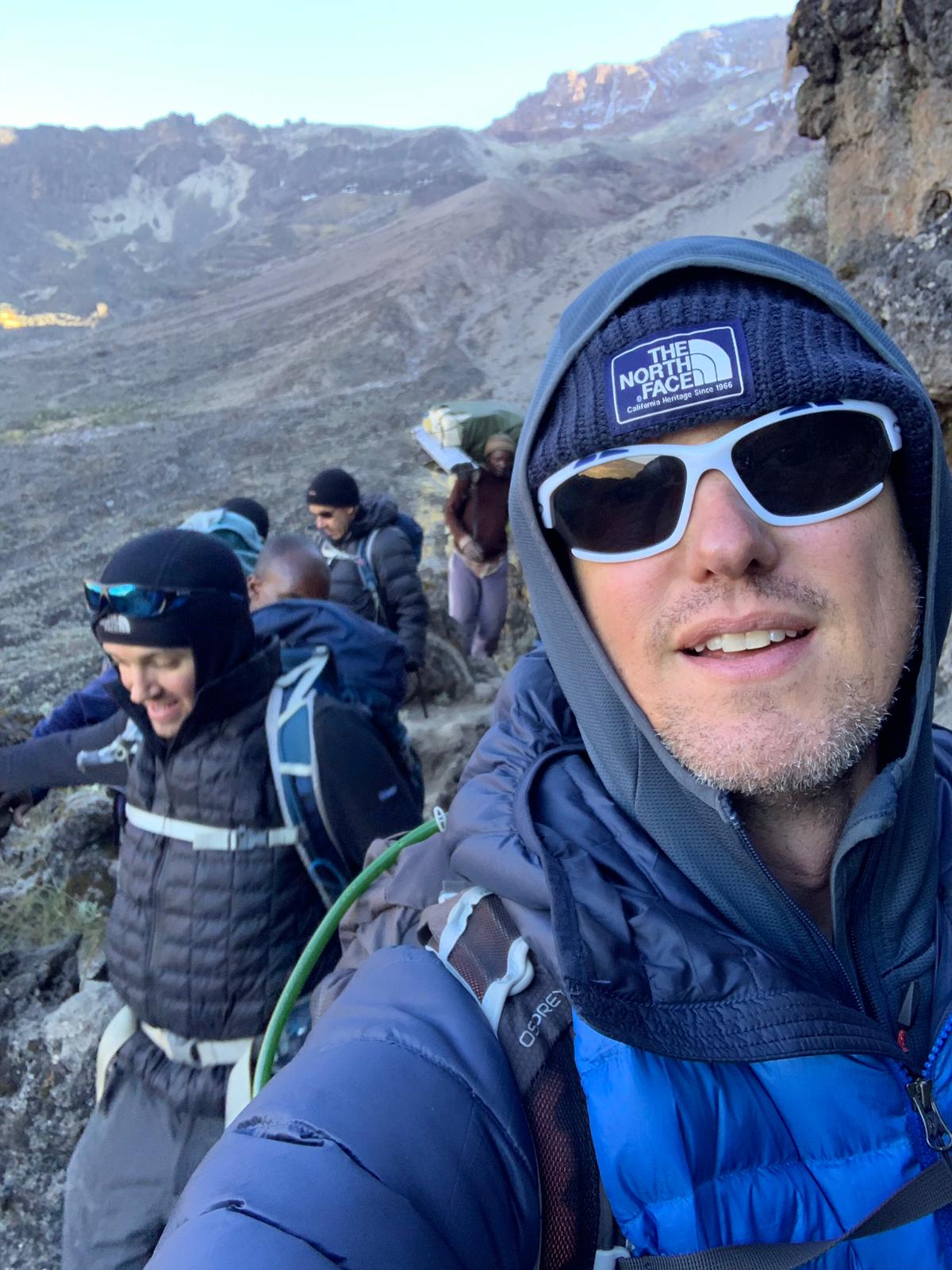 "Living on a mountain for eight days at higher and higher altitude camps, without a shower or any mod cons can graduallly grind you down, but such adversity brings out the best in people," he said.
"Joining us on the trip were a German, a Belgian, a Hungarian, an Australian, an American and two Irishmen, alongside our Tanzanian guides. You fear that people won't get on, but we bonded like brothers and sisters.
"It was great to tune out of all the negativity and the politics in the world and connect with fellow human beings on a personal level. We forged some relationships in the camp that will last a lifetime."
Funds raised by Sheldon and Lucas are being split between the Nottingham Forest Community Trust's 'It's Tricky to Talk' initiative and Forget Me Notts.
The Trent Bridge Community Trust's programme provides a welcoming environment in which those who are living with dementia can remain physically and mentally active, and also provides a support network for carers.
You can make a donation in support of their cause here.
*******
Find out more about the work of the Trent Bridge Community Trust's Forget Me Notts initiative here.
SIGN UP FOR ALL THE LATEST
It's jolly convenient to receive latest news, ticket information and behind the scenes exploits direct to your inbox and we'll never pass on your information to others.