"A cricket ground, yes, but so much more besides with great halls, meeting rooms, nooks and crannies galore for all manner of celebrations, meetings, dining and events."
Whatever the scale, formality or order of play, we have the space and experience to host your event at our venue.
Call 0844 811 8710, email events@trentbridge.co.uk or complete our short form to register your interest in hosting your celebration, meeting or event at Trent Bridge:
Why choose Trent Bridge?
The Trent Bridge Way
We don't like to shout about it, but we really are rather good at looking after folk in need of hospitable hosting, fine food and rooms with a view. We turn the unenlightened into fully-fledged Trent Bridgians through personal service and a cast-iron commitment to delivering all that you require.
Ideally Located
We're in Nottingham, NG2 6AG to be exact. A mile from Nottingham Railway Station near the banks of the River Trent. We're served by the Meadows Embankment tram stop and 26 buses per hour, with East Midlands Airport a hop, skip and jump away.
Free Parking
Our on-site parking is free, secure and close to the door. We're happy to accommodate helicopters, horse-drawn carriages and everything in between.
Super Speedy WiFi
Darren from IT tells us that you can download at 60 Mbps and upload at 75 Mbps. That's lightning quick so click, stream and tweet as you please. If you've got an account with The Cloud, your device will connect automatically.
Restaurant Six
Enjoy elevated dining in our sixth-floor restaurant with panoramic views of our city. Book a table for two or hire the entire room as we serve food from the kitchen of our lauded brigade.
Quirky Spaces
Beyond the conference rooms and banqueting halls, our hidden chambers possess a unique charm that has become our hallmark. The nooks and crannies of Trent Bridge encompass an age-old library, a sky terrace, private dining rooms, broadcast studios and more. Tip us the wink and we shall reveal all.
Rooms with a View
When it comes to our back garden, quite simply, we have Nottingham's finest. Finely manicured, steeped with history and picturesque as they come. Once you've looked over the green, green grass of Trent Bridge nothing else will truly compare. Our banqueting halls, private boxes and fuction rooms each offer a pitch and arena view. What could possibly be more quintessentially English?
Fine Fayre
Oh, the food! Meat cuts supplied from Owen Taylor's farm, the very best seasonal veg and home-cooked sauces served by custodians to whom splendid service is a given. And yes, we've got a five-star hygiene rating.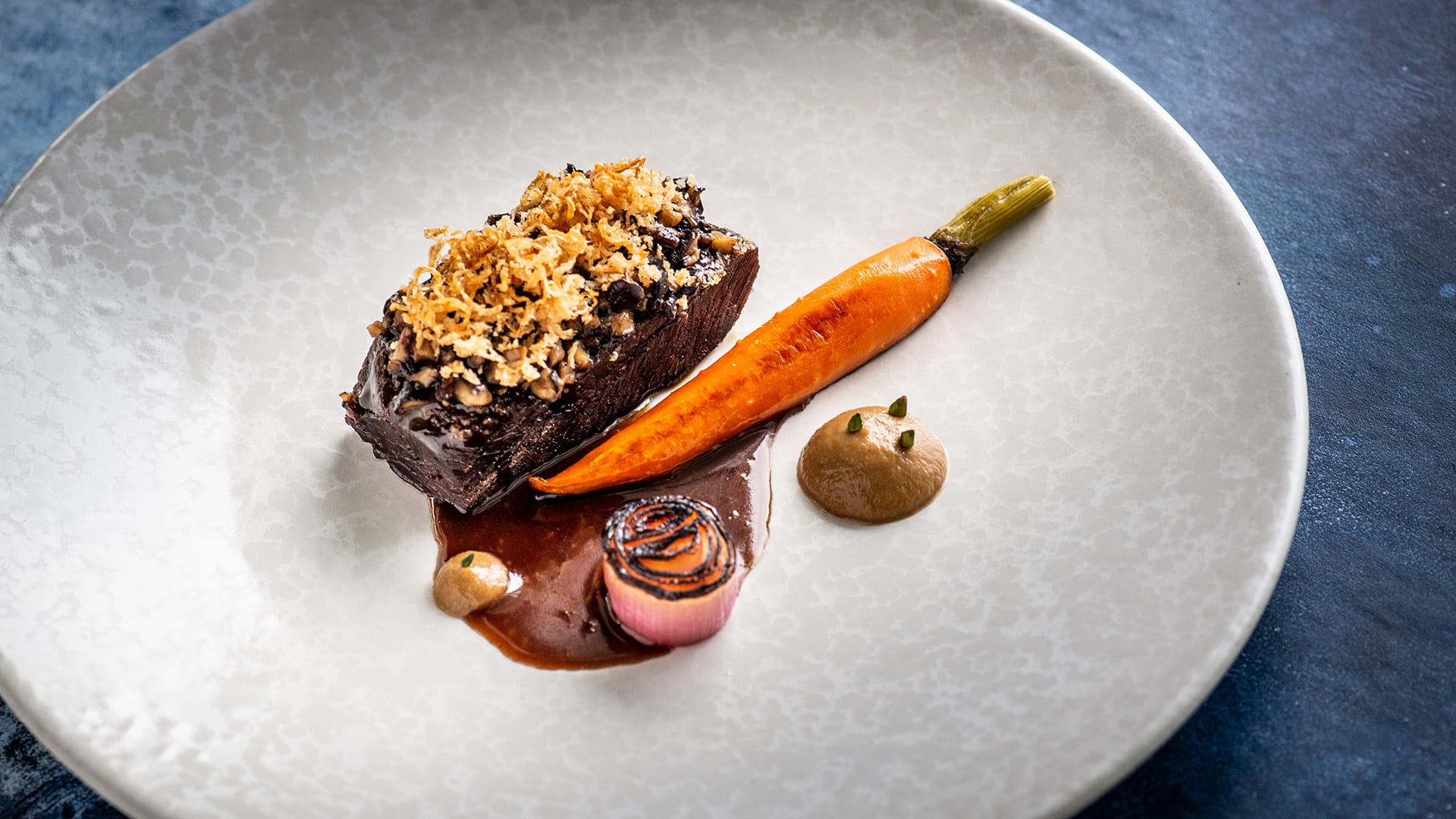 Bigger and Better
From Ashes battles to large-scale conferences, Trent Bridge is a venue that thrives on hosting the big occasion. Be it 20 breakout rooms, 17,000 seats, or WiFi so rapid it blows your mind, our historic venue has got you covered.
SIGN UP FOR ALL THE LATEST
It's jolly convenient to receive latest news, ticket information and behind the scenes exploits direct to your inbox and we'll never pass on your information to others.