Elite Pathway Manager Matt Wood explains how changes to the Academy set-up ahead of the 2018 summer aim to help more players advance off the production line to play at first-team level.
••••••••••••••••••
For a club to compete on all three fronts in any given county season, quality overseas signings and established county cricketers are a must.
But there's no doubt that the kind of success that Nottinghamshire encountered in 2017 – winning Specsavers County Championship promotion, as well as both white ball trophies in the Royal London One-Day Cup and NatWest T20 Blast – is simply impossible without the emergence of home-grown talent.
No-one would deny the influence of the marauding James Pattinson, the brutal hitting of Dan Christian, the all-round mastery of Steven Mullaney and steadying influence of Brendan Taylor. But where would the team have been without Samit Patel's significant contribution with bat and ball, Luke Fletcher and Jake Ball's hauls of wickets, Luke Wood and Brett Hutton's ability to chip in as seamers and lower-order run makers, Tom Moores' power-hitting and keeping and Matt Carter's incisive off spin?
It underlines the importance of an Academy, and it's why Director of Cricket Mick Newell and Elite Pathway Manager Matt Wood have opted for a slight shift in approach when it comes to nurturing teenage talent at Trent Bridge, believing that less is more.
So while the intake for the 2018 is down from 16 to 11, it means that those who remain on the Academy will be given a more bespoke programme, helping to maximise their chances of reaching the top.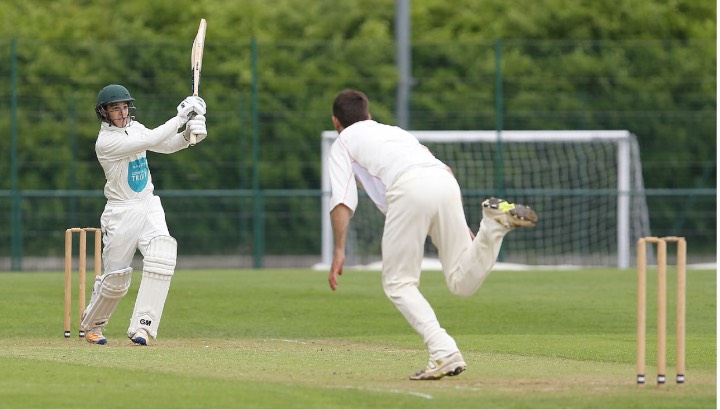 Programmes tailored for each player
"The key is making sure the programme for each player is tailored to what they need," explains Wood, who scored more than 5,000 runs in 101 first-class matches with Somerset and then Nottinghamshire.
"Having a few less players than in previous years will allow us to concentrate our resources and look to a greater extent at each individual, rather than having a generic programme that's catering for a larger number of people.
"Our support staff here are excellent and we have most bases covered. Our fast bowlers will work with Andy Pick (Bowling Coach), spin bowlers with Ant Botha (Assistant Coach), batsmen with Peter Moores (Head Coach) and Paul Franks (Assistant Head Coach) and we have a new S & C coach Liam Price starting in November, who can look after the players and their requirements in that area.
"We have selected players who have performed and progressed over the last 12 months within age groups, Academy and second team. With continued development, we hope many of the players will have opportunity to step up to second team, and perform in this environment.
"Hopefully reducing the numbers will make it more competitive to get a place, but we will still work with those players on the periphery. Our emerging player programme continues to work with those players up to the age of 16, but we're trying to make the Academy the absolute pinnacle for young players to aspire to."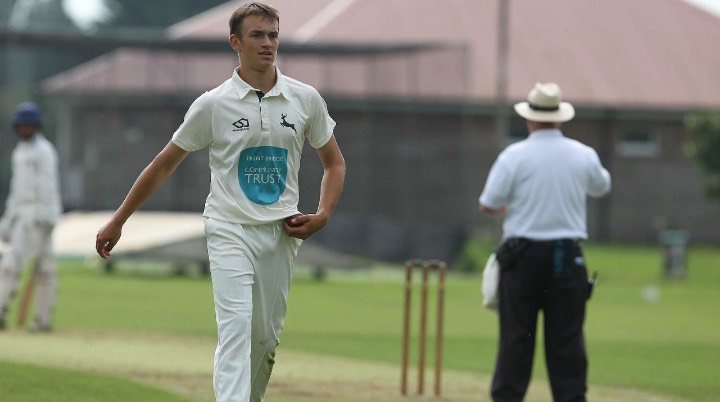 Nottinghamshire Premier League changes
There are other changes in the pipeline too. The main and most obvious one is that the Notts Academy will no longer enter a side into the Nottinghamshire Premier League – the county's leading recreational division of cricket, played on Saturday afternoons.
Instead, the Academy's players will still be encouraged to play in the competition, but for their own or adopted clubs. Alongside that, they will also play other Academy level cricket to be arranged by the County Club's management.
Wood says: "Our reasoning is that we'd like to expose our players to different types of cricket. The senior county game at first and second team level is now playing a lot of 50-over and 20-over white ball cricket, as well as three and four-day red ball cricket.
"As a result, we want to provide our Academy players not just with the red ball 50-over cricket they've been playing, but also with the other formats of cricket they will hopefully go on to play at a higher level.
"On a Saturday, players will discuss with us where they go and play, but we want as many of them to be playing in the Nottinghamshire Premier League as possible. Playing with men and learning a lot from some very good and very experienced players in the Premier League should have a good influence on our younger cricketers.
"To expose them to that level of cricket on a Saturday alongside the programme they have during the week will be a nice blend for them and hopefully help develop the first-class and international cricketers we want.
"Our aim is to put on 12 to 16 days of cricket together throughout the summer against other academies and teams providing a similar level of opposition. We will play some Sunday one-day cricket at the start of the year and, once the summer holidays kick in, we will look to play some longer format cricket over three days and hopefully a bit of T20 as well."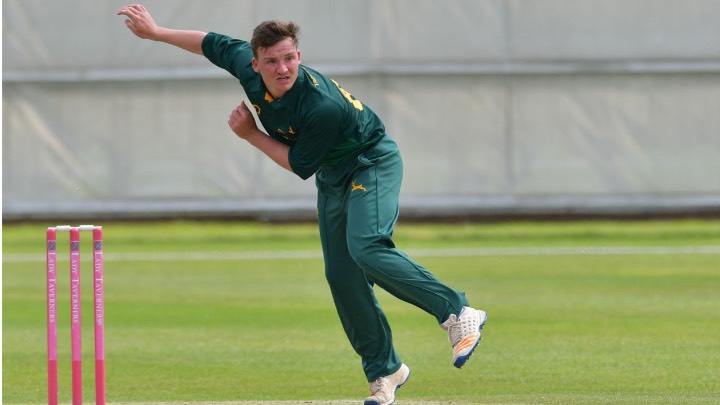 Playing stints overseas
Three of the older intake will play club cricket in Sydney, Australia this winter in a bid to widen their experience, with Notts assisting in fixing those players up with suitable teams Down Under.
They will follow the likes of former Academy graduate Luke Fletcher, who played cricket in Melbourne during his rise through to the first-team ranks.
"All three have finished their education for the moment and are having a gap year before possibly going on to university," says Wood. "It exposes them to a good standard of cricket overseas in different conditions from what they are used to.
"It also breaks up what has been two or three winters in a row training and netting here. They can develop themselves, learn to look after themselves when they are out there and stand on their own two feet."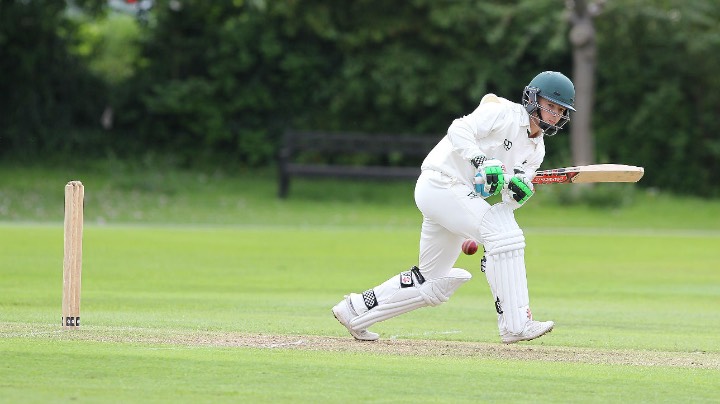 Education comes first
Back home, Academy matches will be planned in around second team games to enable players to take part in both, if required. As ever, fitting things around academic commitments remains another primary concern.
Agreements with each player started this month and run through until the end of the 2018 season, at which point they will be reviewed.
Wood points out: "With players being of an age where they haven't quite got a career yet within the game, who knows what might happen within the next two years? From our perspective, we encourage our cricketers to stay within education for as long as possible.
"Even if they do go on to have long cricketing careers, there will still be a lot of time after that when they will need to have an outside qualification and a separate career for the rest of their lives."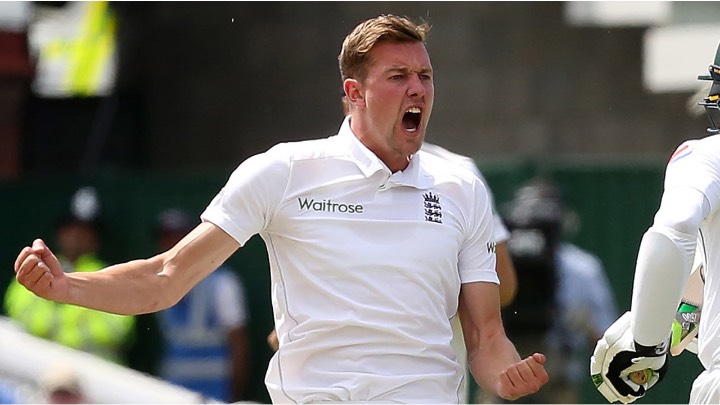 Ashes inspiration
One of Notts' most celebrated Academy graduates, Mansfield-born Jake Ball, will head to Australia this winter with England as part of the squad who will contest the Ashes, the most famous prize in cricket.
Wood hopes that following in his footsteps, and others like him – such as Matt Carter, Brett Hutton, Luke Wood and Jake Libby, who have gone on to play first-cass cricket – will give the current crop all the motivation they need.
"Mixing in the professional environment that they are, it gives our academy players the opportunity to find out what it takes to go to that next level and showing them what will be there for them if they can perform to the required level," he says.
"Everyone in the game at Academy level wants to progress one day to play at international or first-class level, so to see a pathway that has produced cricketers who have gone on to play at the highest level is credit to the Club, and how it has produced its own players.
Hopefully, out of this group, there will be those who can make the grade at county level or better."
Who's been selected for the Academy in 2018? Find out here.
••••••••••••••••••
You can watch every ball of Nottinghamshire's scheduled home matches in 2018 - in all three formats of the game - by joining our family as a Member. Become a Member now...