England require a record chase in Test cricket to win at Trent Bridge and take series victory, after Virat Kohli's second century in three matches set the hosts a victory target of 521.
Given nine overs on the third evening to make a dent into the total, England made their way to 23-0 by the close.
India began the day already in a strong position on 124-2, leading by 292 runs, and Kohli and Cheteshwar Pujara made serene progress through to lunch, adding a further 70 runs without losing a wicket.
The only chance came when Pujara was dropped at second slip by Jos Buttler off James Anderson when on 40.
Buttler then had to assume the duties behind the stumps, after Jonny Bairstow took a blow to the hand and fractured the middle finger on his left hand.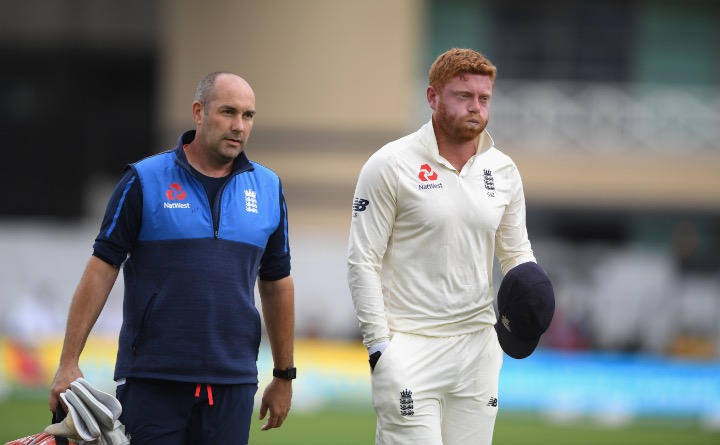 The pair continued where they left off after the break, until Pujara eventually became the first Indian wicket to fall, caught at first slip by Alastair Cook off Ben Stokes for 72.
Kohli was unperturbed though, finding valuable support in the familiar guise of Ajinkya Rahane, the pair igniting memories of their first innings partnership.
England's catching was once again letting them down, a trend in the series so far, with Kohli dropped on 93 by Keaton Jennings at gully.
The Indian captain capitalised on that life to bring up his 23rd Test hundred, bringing the Trent Bride crowd to their feet to applaud his brilliant knock.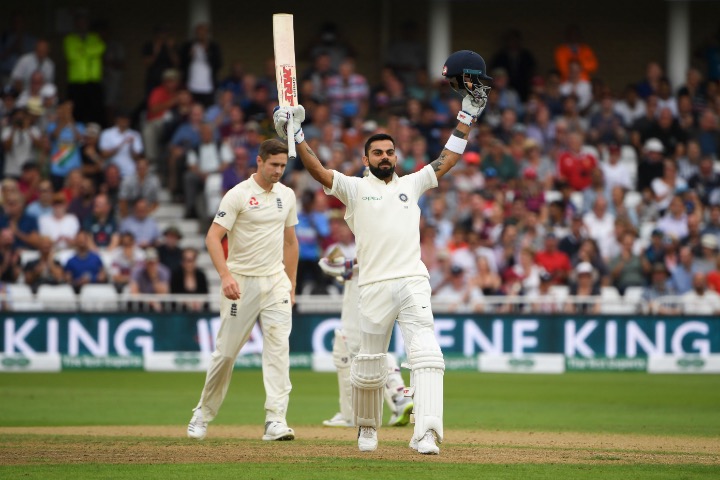 He fell shortly after, trapped in front by Chris Woakes for 103, and Rahane was bowled for 29 by Adil Rashid, but the damage was already done.
Hardik Pandya continued his fine game, smashing an unbeaten, run-a-ball 52 before Kohli finally put an end to England's 110 overs in the field, declaring on 352-7 in their second innings.
That left the hosts a tricky period late on day three, but Cook and Jennings survived, closing on 23-0, needing a further 498 for a historic victory.
************
Tickets still remain available for day four of the Third Specsavers Test, with prices starting from £8 for juniors and £20 for adults. Secure your seats by clicking here...