Chris Nash may love a laugh and a joke, but when it comes to his cricket, he's deadly serious.
Just seconds after the trentbridge.co.uk team sits down in the pavilion long room with Nottinghamshire's winter signing from Sussex, he raises a smile talking about his house move. "I've slowly been moving in, but I'm a bit of a student at the moment," he smirks. "I have a mattress, a bean bag, a TV and a coffee machine – oh and a bit of IKEA furniture!"
When the conversation turns to the matter of his 2018 season in the green and gold of his new county, however, the quips take a back seat, and it quickly becomes clear there is a steely determination in the 34-year-old to impress in his new surroundings.
Having scored more than 18,000 runs in 450 matches during a 15-year stint on the south coast, the right-handed opening batsman is out to endear himself to a new set of fans at a Club with two distinctive targets – establish themselves as a Specsavers County Championship Division One force and defend the two one-day trophies won last season in a white-ball double.
"I have not been one in the past for big goal setting in terms of the number of runs I want to get in a season, but I do always want to try to be the top run scorer across all three formats," explains Nash.
"Coming to a new Club I want to have a big impact. I want to be a part of a successful team."
"I want to look back on my career and know that I have been successful and contributed in all three forms of the game, but it's sometimes a real tough job to switch between the three.
"Coming to a new Club I want to have a big impact. I'm an experienced player and want to come here and be a part of a successful team.
"I'm not going to a team who is low down and on their way up and can't really do any wrong. I'm coming to a side that's ambitious to win now and if they don't win two trophies again, then it will be looked on as a worse season than in 2017.
"Expectation is high around the Club and in the team, but that's really exciting for me to come into and hopefully I can deliver and help us replicate that or go better."
By his own admission, 578 runs at Specsavers County Championship runs at 27.52 with just one century was a poor return for Nash in 2017, having reeled off 1,256 runs at 54.60 with three hundreds in 2016.
However, he was far more successful in the one-day arena last summer, where he scored 537 runs at 47.26 with no less than six fifties to top Sussex's averages in that competition and added another 278 runs at 46.33 in the Royal London One-Day Cup.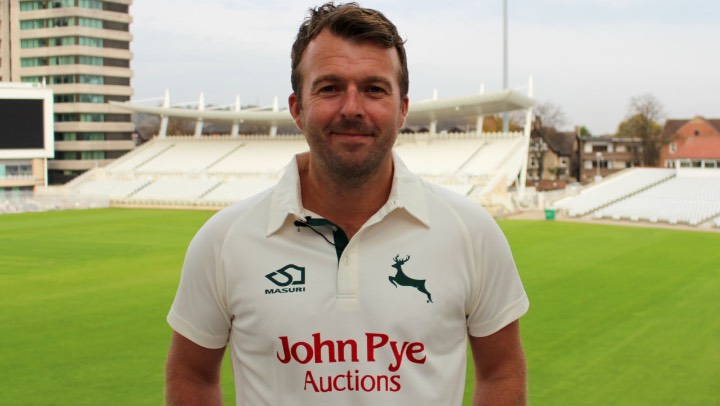 The Cuckfield-born player's aim is to have the best of both worlds in 2018 and be consistent whether facing the red or white ball.
Nash adds: "Two years ago I put a massive focus on four-day cricket and had a really good season and last season I put a big focus on white ball cricket. I did a huge amount of work in those respective winters working on those format.
"Hopefully having put that work in on both fronts, I can now put them together and have a successful season across all three formats.
"Winning the two trophies last season made Notts the top white ball team in the country – you can't really argue with that. For me it's about now coming in to score a high volume of runs across those competition and in the Championship and make sure I do my bit."
Moving north has made a few changes for Nash, not least in upping sticks in moving away from his family and friends back home in Brighton.
"When you join a team of good blokes, it's really easy to walk in and feel comfortable."
He's also had to contend with weather that has been noticeably chiller than what he is accustomed too, but is delighted to have found a new house in West Bridgford and has been enthused by the warm Trent Bridge welcome he has received from everyone at the Club.
It was quite difficult pre-Christmas because I didn't have anywhere to live and it was quite a big commute up here from Brighton for gym work and spin sessions," he says. "But Peter Moores and the fitness guys here kindly sorted me out with a gym down there and said to spend a bit of time with the family.
"Luckily, I have got my keys to my new place up here, now which is just around the corner from the ground. It always takes time to get everything sorted when you are moving three-and-half hours away, but once you're in you start to settle down and enjoy it.
"My partner Amy is an English teacher, so she is staying down there and I'll be up here for games and training and then sneak a bit of time back down in the warmth whenever I can with my mum, dad, nephews and brother.
"I came up just after Christmas and as we got past Watford Gap – the cut off point for southeners – and there was suddenly a lot of snow, which you don't get in Brighton, where it's a few degrees warmer!
"But when you join a team of good blokes, it's really easy to walk in and feel comfortable. I've played against a lot of the guys – Fletch, Mull, Hales, Gurney – so I already know a few and the younger guys have been really great as well."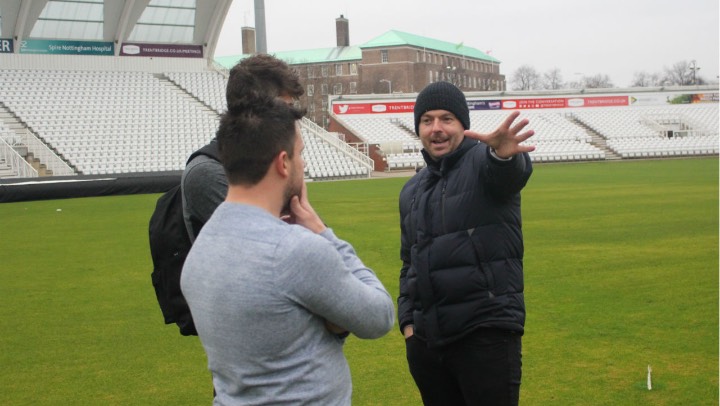 While the majority of the Notts squad will be out in South Africa for the Club's pre-season tour in March, Nash will be heading to the Southern Hemisphere much sooner.
He will link up with an old friend in Capetown with a view to getting his game in tip-top order before linking up with his new team-mate in Potchefstroom.
"A few years ago I went out and played a season of club cricket for Western Province Cricket Club, where I knew a few coaches, and they had a reciprocal arrangement at Sussex.
"I fell in love with the place and the great facilities, got to know Gary Kirsten, the former South Africa player, and a few of his academy coaches out there. I went back again the next year and played another full season and since then I have been over for five or six weeks, just for a bit of a camp.
"The good facilities, great gym, coaches and sunshine – I get to go into the shark infested seas and enjoy a bit of Capetown wine too – sets me up really well for the new season to come.
"We all know that when the season kicks in it's pretty hectic, so it's nice to have that time away."
"I take myself away so I can focus on my diet, physical preparation from two or three sessions a day, I hit a high volume of balls with coaches throwing to you for hours and hours.
"I'm out there again for the whole of February and then fly to Pretoria to join the rest of the guys in Potch for pre-season. We all know that when the season kicks in it's pretty hectic, so it's nice to have that time away and then come back raring to go."
Nash has become good friends with Kirsten, who averaged 45.27 in Test cricket, scoring 21 hundreds before going on to coach the South African national side and in the Indian Premier League, among other things.
The pair have also found each other to be useful sounding boards for the thoughts and ideas.
Nash explains: "I speak with Gary quite a lot. He might ask my opinion on a player or two and I might ask his opinion on what I'm doing. If I've got some runs, he'll send me a message to congratulate me and sometimes if he sees some footage, he might mention a couple of technical things to me.
"He's a good friend of mine and we are always sharing information. He loves county cricket, how it works, the passion for it, the supporters and the coverage."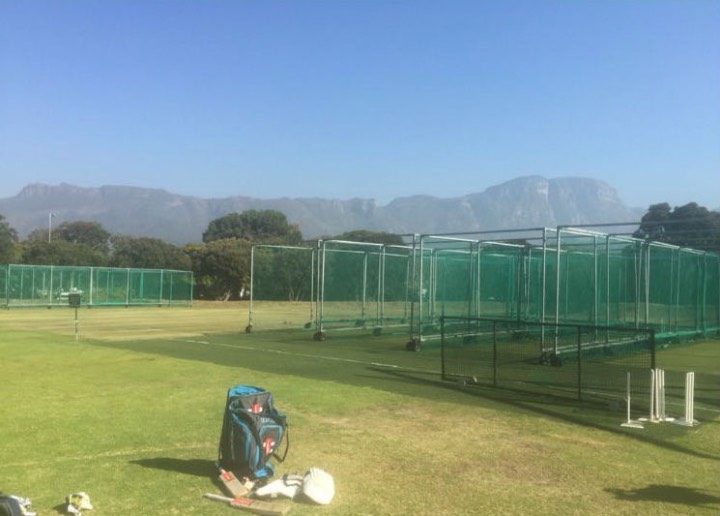 Notts play their first three home matches of the new Specsavers County Championship season away from home – at Lancashire, Yorkshire and Worcestershire – but Nash insists he is not worried by that prospect.
In fact, the former Loughborough University student is believes quite the opposite.
Early season whether you're home or away it can be more of a lottery, with the cold and wet weather," he says. "Generally, the wickets are a bit more of a lottery, so you're probably better off playing three away games then where it evens it up.
"Then our last three at home, which, hopefully, if we are well positioned for the title we are playing at our home ground where we know how to play and know what wickets we will be playing on.
"I'd prefer to be playing three away early, than playing three at the end of the season when you don't know what you are going to get and how you should line up the team."
"Ready did an amazing job for 10 seasons and was a fantastic captain for this Club, but Mull is an ideal person to replace him."
Nash is delighted to see Steven Mullaney, a player he knows well from past Notts-Sussex battles – be named Club Captain at Trent Bridge following Chris Read's retirement.
And he has quickly pledged he will give his skipper all the support he needs as he settles into the role.
The Notts number three says: "Ready did an amazing job for 10 seasons and was a fantastic captain for this Club, an ambassador and a great performer whose stats match up well against anyone.
"But Mull is an ideal person to replace him. If you look at the characteristics you want from a captain, they are that you get on with him – he's a top guy – and that you want then to be able to make tough decisions and be a leader – and he's been a focal point for the team in recent years.
"He's put me next to him in the changing rooms, so every time he wants a bit of advice or a bit of help, he can come to me.
"But he has got a lot of senior players to help him out – Ricky, Samit, Hales, Broady when he's back, Harry, Fletch and Jake Ball. He won't have any shortage of support and I'm sure he'll be very clever in how he utilises that."
••••••••••••••••••
You can watch every ball of Nottinghamshire's scheduled home matches in 2018 - in all three formats of the game - by joining our family as a Member. Become a Member now...