Head Coach Peter Moores says Nottinghamshire's Jake Ball is thoroughly deserving of his England recall – and insists the bowler will learn from his frustrating winter.
The seam bowler headed Down Under for The Ashes and a one-day international series last autumn determined to consolidate his place in the England side.
But things did not work out as planned as he played just one match in each and was left kicking his heels for much of the tour.
Ball was subsequently left out of the squad for the first Test series of the English summer against Pakistan, with others such as Mark Wood, Sam Curran and Chris Woakes preferred.
An injury to the latter, however, has opened the door for Ball and Moores – who knows all about what is required at international level after two spells coaching England – feels it is testament to the terrific early-season form the 27-year-old has produced.
"I think Jake's bowled as any English-qualified bowler in the country at the start of this season."
"Jake's been close to the England squad all the way through, and was in it through the winter, but didn't get many opportunities to go and play," said Moores.
"He's come back to the County Championship season and started very well and then also done well in the Royal London one-day competition, so for him to get a chance to have another crack at it is fantastic for him.
"I think Jake's bowled as well any English-qualified bowler in the country at the start of this season. He's a fantastic cricketer, we all know that here at the Club, and we hope that he gets to show that internationally to other people.
"He'll have to see if he actually gets in the team or not, but to get back in the set-up is great for him and gives him the chance to show them what he has got."
Ball has taken 27 Specsavers County Championship Division One wickets so far this season – more than any other bowler in English domestic cricket's top flight.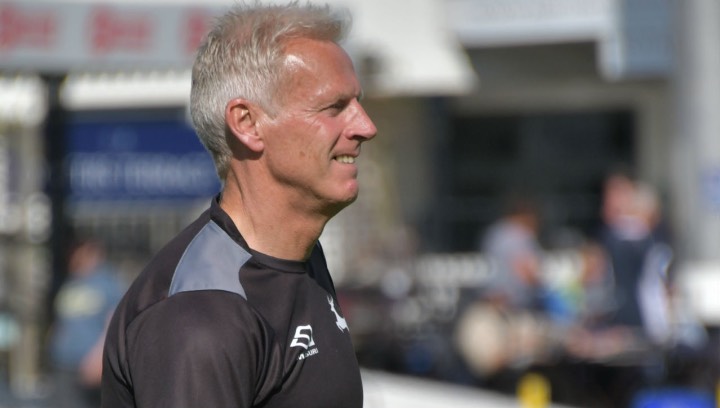 The Mansfield-born player has also added 10 wickets in the Royal London One-Day Cup, where the Notts Outlaws will look to clinch a place in the knockout stages in their eagerly-awaited Royal London One-Day Cup floodlit clash with neighbours Derbyshire at Trent Bridge (2pm start).
Moores added: "England have identified a group of players that they are keen to be ready to play in the World Cup next year – Jake's in that group and quite rightly so.
"I think Jake can make an impact at international level. It's always tough moving into the international game because the pace and the surfaces are a bit different and often better and flatter.
"Jake has had to adapt to that, but every time you come out of an England set-up you have the chance to reflect and think about what areas you might have done things differently; to look at your own game.
"Each time you go back in, you go back in a bit stronger. Jake will be more aware of what's going to happen and there will be no surprises for him.
"I think Jake can make an impact at international level."
Moores confirmed that Ball will be available for Thursday's match against the Falcons, where Notts are defending the 50-over trophy they won last year.
But the seam bowler will miss the Specsavers County Championship Division One match at Somerset over the weekend as he leaves to link up with the national squad.
"It goes with the territory," said Moores. "When someone gets lifted up to England, it's such an exciting time for them as a player, and exciting for us as a Club.
"It creates an opportunity for someone else – and that's the way you have to look at it. You have to look at it as a positive because, as a kid, you dream of playing for your country, so when that opportunity comes for a player, it's always a special moment.
"We have said all the way along that we're going to have to use our squad to it's full – all counties understand that.
"It will be a great chance for someone to step up and step into it. The way our season falls, we are soon to go into another bank of Championship cricket, and it allows someone to show what they can do."
*************
You can watch every ball of Notts' scheduled home matches in 2018 - including all seven Vitality Blast (T20) group games - by joining our family as a Member. Adult prices start from £38 and Under-16s are £28, and you can become a Member by clicking here.