As the decade draws to a close, trentbridge.co.uk are looking to compile Nottinghamshire's best red and white-ball XIs of the past ten years - as voted for by supporters.
Voting has now closed - see the final red-ball team of the decade here.
Read more on the shortlisted wicketkeepers, all-rounders and spinners here, and the seamers in contention here.
Hashim Amla
Nottinghamshire stats for the decade: 5 matches, 463 runs at 77.16 (one century, five half-centuries)
Amla's stint at Trent Bridge was brief, but pivotal in the destiny of the 2010 County Championship pennant.
A century on his County Championship debut for the county against Kent showed that the South African was in peak form, and his runs were crucial to four consecutive wins for the Green and Golds at the start of the season.
Come September, Nottinghamshire were indebted to Amla for getting their season off to a flying start, as they secured the Championship title by the barest of margins.
Alex Hales
85 matches, 5409 runs at 37.56 (13 centuries, 26 fifties)
He may have devoted his attention to white-ball cricket in the past few seasons, but Hales' form for Nottinghamshire with the red ball was sufficient to see him enjoy a stint in Test cricket.
A top-score of 236 against Yorkshire in 2015 was one of three centuries scored by the right-hander that season, as Hales hit 1,000 First-Class runs in the year for the third time.
Riki Wessels
108 matches, 6024 runs at 36.07 (11 centuries, 30 fifties)
Another player whose white-ball exploits tend to take precedence, Wessels' performances in Championship cricket also merit acclaim.
He hit 1,213 runs in the 2014 season and was named Nottinghamshire's Player of the Year, before notching 913 (including an unbeaten double-century) in the promotion-winning campaign of 2017.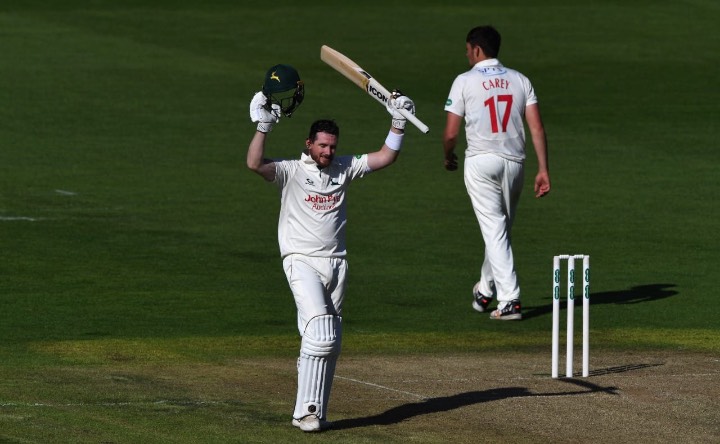 Brendan Taylor
35 matches, 1955 runs at 33.13 (six centuries, seven fifties)
After beginning a hiatus from international cricket to join Notts, Taylor hit centuries in each of his first two Notts appearances in 2015.
The Zimbabwean went on to make more Nottinghamshire history by scoring a century in each innings of the County Championship clash with Durham in 2016 – the first player to do so for Notts since 2003.
Michael Lumb
75 matches, 4160 runs at 33.82 (nine centuries, 13 fifties)
Lumb's first two seasons at Trent Bridge were his most productive, scoring over 2,000 First-Class runs and hitting seven centuries during the course of the 2012 and 2013 campaigns.
The left-hander saved his career-best performance for a game against the Green and Golds' closest rivals, with a six-and-a-half hour vigil resulting in a score of 221* against Derbyshire in 2013.
David Hussey
15 matches, 895 runs at 42.6 (two centuries, four fifties)
Hussey enjoyed many of his greatest moments in a Nottinghamshire shirt came before 2010, but his final three campaigns in England still encompassed plenty of high points.
Hussey averaged 66.50 in the Championship-winning season of 2010, with his unbeaten 251 at Headingley being the 13th-highest Nottinghamshire score of all time.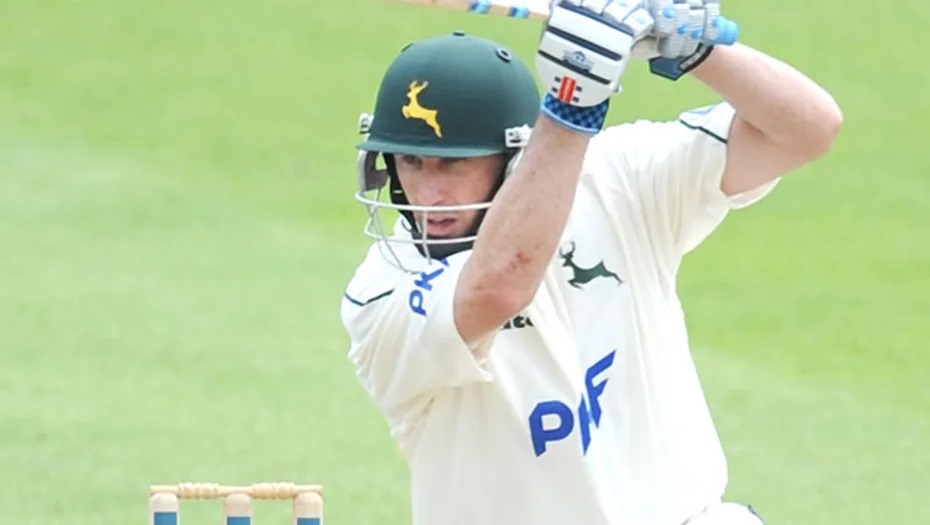 Adam Voges
24 matches, 1,412 runs at 41.5 (three centuries, ten fifties)
Voges has become best-known for his late-blooming international career, with his Test average of 61.87 standing comparison with the very best – but he was a mainstay of the Nottinghamshire line-up for several years.
The Australian's 2011 campaign was his most productive for Notts in the past decade, with 845 runs at 44.47.
And the warm reception he received when reaching 50 for Australia in the 2015 Trent Bridge Test showed the esteem in which he was still held.
Phil Jaques
11 matches, 894 runs at 49.66 (two centuries, six fifties)
Jaques' time at Trent Bridge was short-lived, but hugely influential as Notts pushed themselves into title contention in 2014.
The then-35-year-old was initially signed as cover for the IPL-bound Alex Hales, but enjoyed an extended stint in West Bridgford as Notts ultimately finished fourth in the table.
The left-hander was due to return in 2015, but his contract was cut short after he opted to take up a role as Assistant Coach of New South Wales.
Mark Wagh
24 matches, 1,204 runs at 32.54 (three centuries, three fifties)
It came as something of a surprise when Wagh cut his cricketing career short to focus on making his mark as a lawyer, after being a county stalwart for over a decade.
Wagh's final full campaign came in 2010, and he was Nottinghamshire's second highest run-scorer as Chris Read's side scooped the county game's most prestigious prize.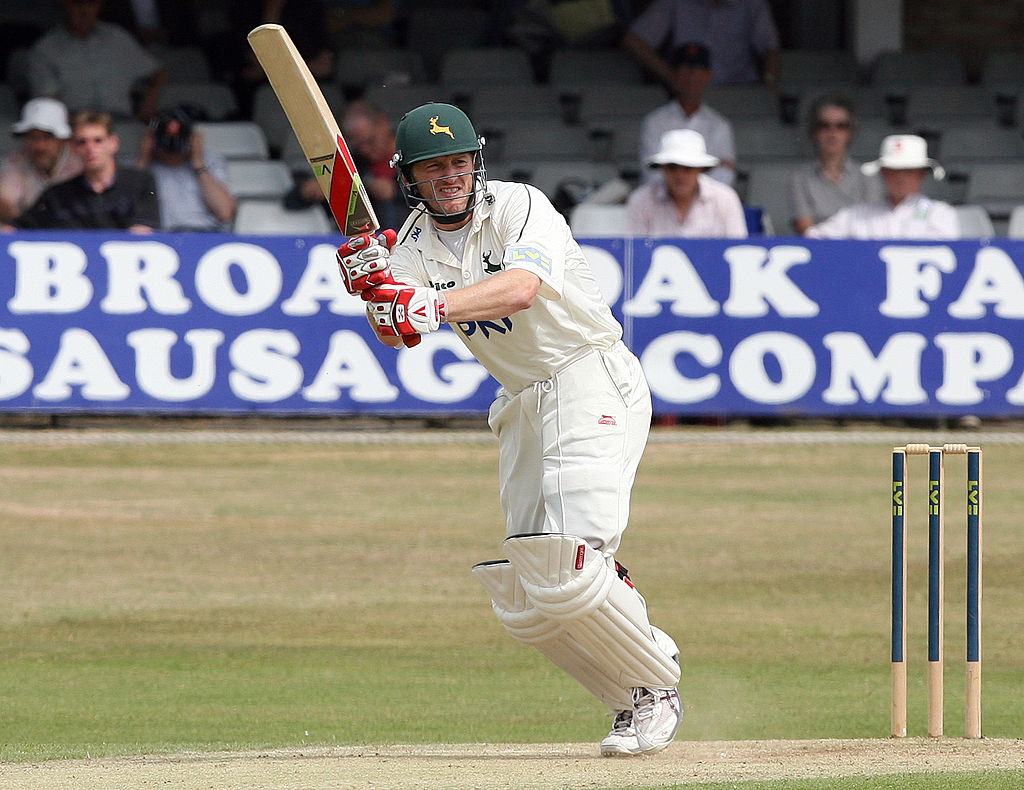 James Taylor
60 matches, 3,745 runs at 42.07 (seven centuries, 20 fifties)
Taylor's enforced retirement means his career statistics will be forever tinged with an air of 'what might have been', but his four years with Notts were peppered with moments where the right-hander showed his class.
Taylor made the step up to Division One cricket with aplomb, his county career peaking with a score of 291 in 2015 against Sussex.
Four years on, it remains the highest score anyone has made for Notts since Walter Keeton's 312* in 1939, and is ensconced in the record books as the county's fourth-highest score of all time.
Ali Brown
21 matches, 1,037 runs at 37.04 (two centuries, six fifties)
The recruitment of Brown, then in the autumn of his career, proved a masterstroke, with the right-hander securing his fourth County Championship title in 2010.
Brown hit 863 runs that season – including 134 in a win over Durham in May – and added crucial depth to a squad which threatened to be stretched by international call-ups.
Joe Clarke
13 matches, 643 runs at 29.22 (three centuries, one fifty)
He may only have enjoyed one season at Trent Bridge, but Clarke has already displayed his considerable talent in front of the Nottinghamshire faithful.
Only a second-innings declaration prevented the right-hander from recording two centuries on his County Championship debut for Notts – but scores of 112 and 97 were ample proof of Clarke's ability.
And the way he recovered from a mid-season dip in form demonstrated his ability and drive.
The former Worcestershire batsman went on to hit two hundreds in the same match towards the end of the season, scoring 125 and 112 against Warwickshire.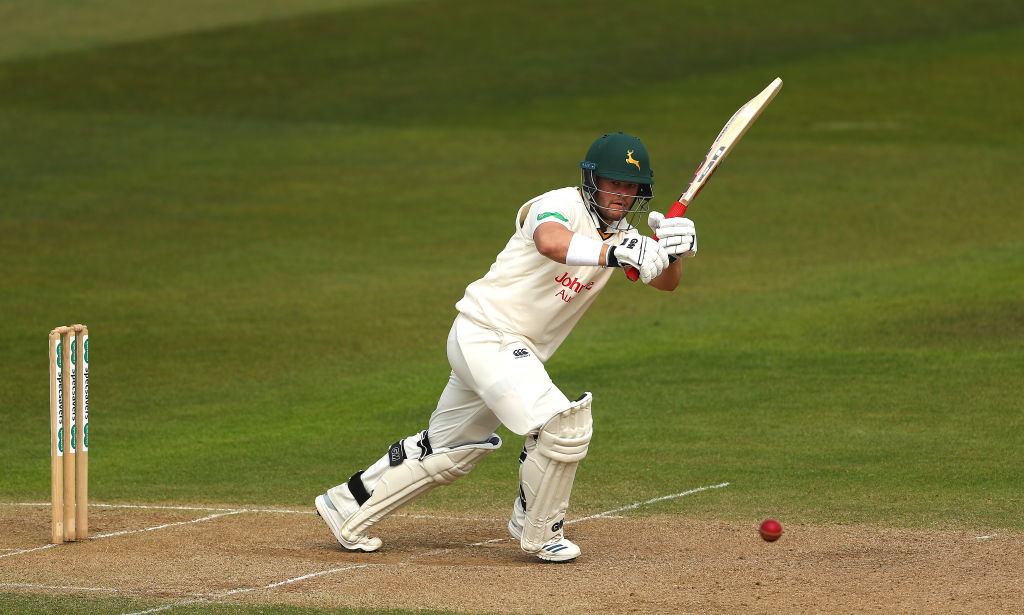 Ben Duckett
14 matches, 928 runs at 37.12 (two centuries, three fifties)
Duckett's first full campaign as a Notts cricketer began promisingly, with a brutal 216 in the pre-season First-Class encounter with Cambridge MCCU at Fenner's.
The former Northamptonshire batsman would go on to reach three figures at Edgbaston, with his 140 crucial in securing a draw against Warwickshire.
Jake Libby
48 matches, 2,200 runs at 26.82 (four hundreds, nine fifties)
Libby's five-year Nottinghamshire stay got off to the perfect start, with a carefully-assembled century in his first appearance for the county against Sussex – the first player to hit a century for Notts on debut since 1946.
After a close-season injury in the winter of 2014, the Cornishman bounced back with strong performances on loan for Northamptonshire, and hit a career-best 144 against Durham in 2016.
Chris Nash
22 matches, 1,050 runs at 26.25 (one century, eight fifties)
Nash built a reputation as one of the country's most accomplished domestic performers in a long career with Sussex – and, after an injury-hit first season with Notts, was a top-order mainstay for the Green and Golds in 2019.
Nash was a model of consistency, hitting six fifties in thirteen fixtures, while his experience led to him standing in for injured skipper Steven Mullaney mid-season.
Ben Slater
18 matches, 950 runs at 29.68 (two centuries, two fifties)
Chesterfield-born Slater settled quickly into his new environment after moving from Derbyshire in 2018, making a hundred on his home debut against Yorkshire.
The 28-year-old joined Ben Duckett as a centurion in Nottinghamshire's season-opener against Cambridge MCCU, and followed this with 76 in the County Championship curtain-raiser against Yorkshire.
*******
Nottinghamshire Membership for the 2020 season is on sale, with those who join for next season bestowed access to all scheduled Notts home matches, international tickets in Members' areas and a range of exclusive benefits.