As the decade draws to a close, trentbridge.co.uk are looking to compile Nottinghamshire's best red and white-ball XIs of the past ten years - as voted for by supporters.
Voting has now closed - see the final red-ball team of the decade here.
Read more on the shortlisted batsmen here, and the seamers in contention here.
Paul Franks
Statistics for the decade: 50 matches, 2,069 runs at 30.43 (1 hundred, 16 fifties); 92 wickets at 37.01
Franks was hugely influential in his final few seasons before moving into the Nottinghamshire coaching setup – particularly in the 2010 title-winning campaign.
Pressed into service as an opener towards the end of the season, Franks finished 2010 with 765 runs at 36.42, including one century and six fifties.
Franks also excelled with the ball as Notts secured the title, taking 42 wickets at 26.88
Steven Mullaney
132 matches, 7,169 runs at 32.88 (14 hundreds, 40 fifties); 108 wickets at 34.49 (one five-wicket haul).
Opener, member of the middle-order engine room, bowler, captain: Steven Mullaney has done it all since making his Notts debut in 2010.
Mullaney's stints at the top of the order have proved fruitful, helping the 33-year-old to average in excess of 40 in three of his seasons with the club.
Mullaney averaged 44.31 in the 2017 promotion-winning campaign – and also enjoyed his most potent season with the ball, taking 25 wickets at 19.44.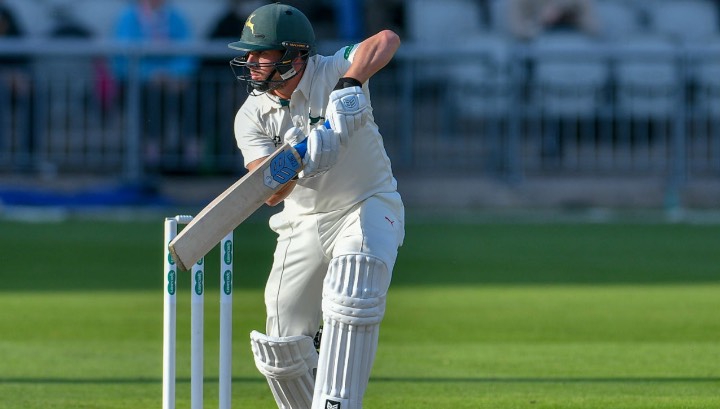 Chris Read
126 matches, 6,555 runs at 39.72 (10 hundreds, 39 fifties); 400 catches, 17 stumpings.
Even the merest glance at Chris Read's statistics is enough to see why he is held in such high esteem. An average of nearly 40 in the middle order in the 2010s (for a man discarded by England due to perceived failings with the bat), and enough catches to take him to the all-time Nottinghamshire record are testament to his abilities.
But, more than anything, it was the circumstances in which he scored his runs that made Read's achievements remarkable.
Read's rearguard action saved Notts from defeat – or propelled them to victory – on countless occasions, not least in his final innings.
Batting at number 7, the skipper's 124 carried Notts over the line – adding promotion to the 2010 title triumph as his greatest red-ball moments of the decade.
Tom Moores
32 matches, 1,087 runs at 19.76 (one hundred, two fifties); 70 catches, one stumping.
Moores' first full season in the Nottinghamshire red-ball side was a strong one.
The left-hander hit his maiden hundred in his first full red-ball season behind the stumps and drew praise from onlookers – including Manchester United goalkeeper David de Gea – for his glovework.
It led to the keeper being named Nottinghamshire's Player of the Season in 2018.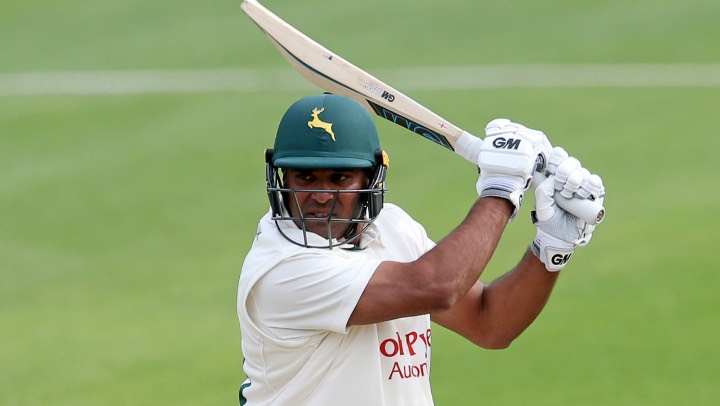 Samit Patel
145 matches, 7,784 runs at 33.99 (15 hundreds, 37 fifties); 245 wickets at 37.14 (three five-wicket hauls, one ten-wicket haul)
Patel's prowess with the bat has been at the forefront of Nottinghamshire's greatest moments in the past decade – not least in the course of claiming the title in 2010.
A gutsy, quickfire 96 propelled Notts to a first-innings score of 400-9 in the final game of the season against Lancashire - and those batting bonus points were crucial in securing the County Championship pennant.
In 2017, meanwhile, the right-hander became the first player to hit back-to-back double centuries for Nottinghamshire, adding 247 against Leicestershire to a score of 257 against Gloucestershire.
In taking 26 wickets at 28.15, the all-rounder also enjoyed one of his most successful seasons with the ball – and became the first Notts player since 1987 to win the coveted PCA Player of the Year award.
Ravichandran Ashwin
5 matches, 339 runs at 37.66 (two fifties); 34 wickets at 24.58 (four five-wicket hauls, one ten-wicket haul).
One brief mid-season stint with Nottinghamshire was enough to endear Ashwin to the Trent Bridge faithful.
Ashwin arrived as a world-renowned spinner, and his accuracy and guile proved more than a match for the best the County Championship had to offer, with best figures of 6-69 against Surrey.
The all-rounder's runs were more than handy as well, contributing to his commanding victory in the PCA's Player of the Month poll for July.
Graeme Swann
7 matches, 128 runs at 11.63 (one fifty); 19 wickets at 29.79.
Swann's Nottinghamshire career was inevitably hampered by his elevation to the England side, as he became one of the most-feared spinners in world cricket.
Between the start of 2010 and his enforced retirement in 2013, Swann became the first England spinner to take ten wickets in a match since Jim Laker, was named ECB Cricketer of the Year, and accumulated enough Test wickets to become the second-most successful spinner in England history.
*******
Nottinghamshire Membership for the 2020 season is on sale, with those who join for next season bestowed access to all scheduled Notts home matches, international tickets in Members' areas and a range of exclusive benefits.