Trent Bridge's Family Fun Day, the event that attracted the venue's record domestic crowd last season, will take place for the visit of Yorkshire on Sunday 28 April with tickets priced at £1.
Tickets for the 50-over Royal London One-Day Cup fixture are on sale now with gate receipts going to the official charity of Nottinghamshire County Cricket Club, the Trent Bridge Community Trust.
Click here to secure your seats…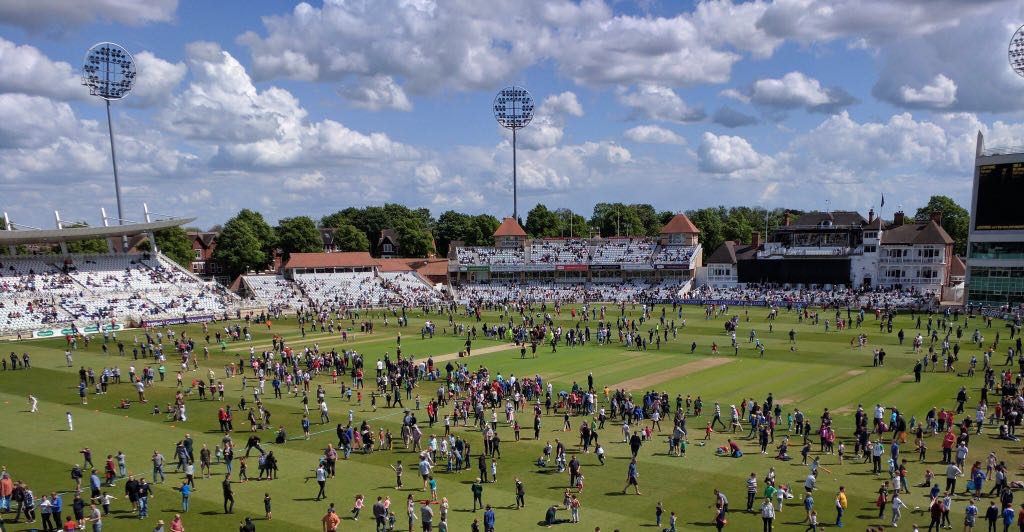 An array of family entertainment will be laid on around the ground – and supporters will be welcome to grace the hallowed turf during the interval and after the game.
Win, lose or draw, the Outlaws – who are likely to include a number of full England internationals - will be out in force to sign autographs.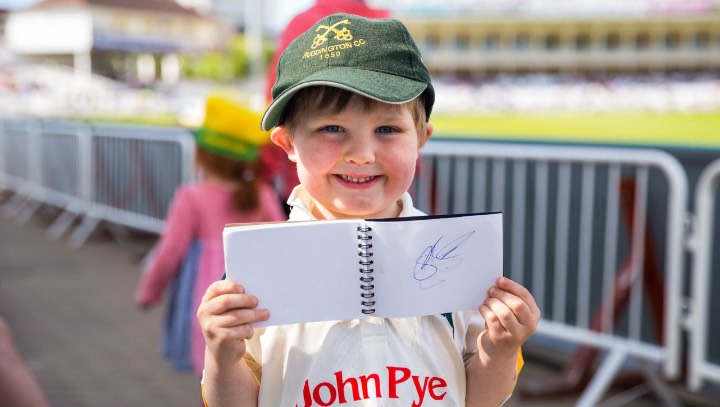 Start times for the 2019 season have not yet been confirmed by the England & Wales Cricket Board. However, the match is likely to start at around 11am and conclude at around 6.30pm with a 45-minute interval in mid-afternoon.
Ticket holders will have flexibility to come and go as they please throughout the day.
Spectators attending our venue for the first time can be happy in the knowledge that our venue has frequently been voted the best spectator experience in the country by cricket supporters, and holds a TripAdvisor Certificate of Excellence.
The venue has all the space, facilities – and the surety of a hearty Trent Bridge welcome - to make it a safe, comfortable and enjoyable environment for families of all ages.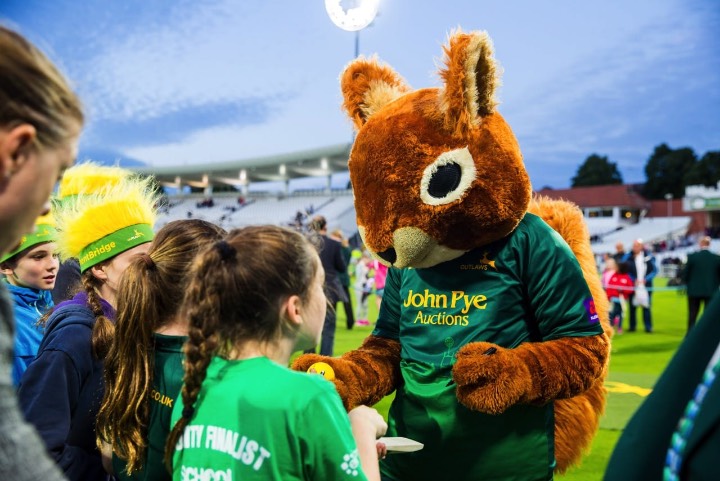 Ticketing Information
Tickets in Advance
Ticket pricing in advance for this game is simple – it's £1 for all. Should any tickets remain on-sale on the day of the game, the price for 16s and over will increase to £5.
There are three different ways to purchase tickets in advance:
- Click here to buy your tickets online...
- Call the Ticket Hotline on 0115 8990300
- Visit the Ticket Office in person
Tickets will be posted in good time for the day of the match.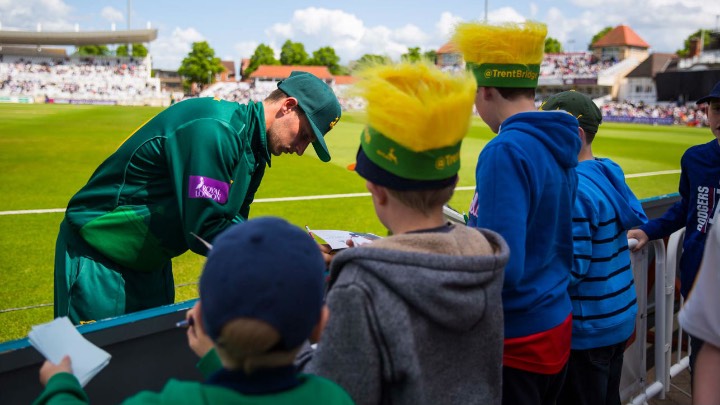 Ticket Office & Hotline Opening Hours
- Monday to Friday: 9.30am-4.30pm
- Saturday: 9.30am-1pm.
Seating is unreserved, meaning you will be welcome to sit anywhere in the ground, with the exception of the exclusive seating in front of the Pavilion, which is reserved for members of the Club.
- Click here to buy your tickets online...
Membership
Entry for Family Fun Day is included, alongside the entire scheduled season of domestic cricket and a host of additional benefits, for card carrying members of the Club.
Become part of the privileged and secure your Membership now...