Outgoing England coach Trevor Bayliss has been joined by Sky Sports pundit Bob Willis in lavishing praise on Stuart Broad in the aftermath of the Ashes.
A four-wicket haul on the final day guided England to a series levelling victory – and ensured that the Notts fast-bowler ended it as England's leading wicket-taker with 23 at 26.65.
It meant Broad became the first Englishman in history to top 20 wickets in an Ashes series on four occasions.
Only Ian Botham and Willis have claimed more Australian scalps for England than the Nottinghamshire man.
The 33-year-old was robbed of his partnership with his longstanding new-ball partner, James Anderson, whose series lasted just four overs due to injury.
Bayliss praised the manner in which Broad coped with the burden of becoming England's attack leader.
"It was a big loss, missing Jimmy, and someone of Stuart's experience - we didn't have to say anything to him, he took on the extra burden," said the Head Coach.
"The proof is in the pudding. With Jofra he led the attack and took important wickets when we needed them.
"He kept the pressure on when we needed to. I think he will go to the Ashes in two years' time."
Although Steven Smith's dominant batting was a feature of the series for Australia, Broad became the first man to dismiss the Australian right-hander for less than 50 in the series when extracting him caught at leg-gully for 23 on the final day.
The Nottinghamshire man now has the distinction of having dismissed Smith more than any other bowler in Tests, having done so on eight occasions.
Broad's performances left Willis, who is known for his cutting honesty from the Sky Sports studio, listing superlatives.
"His bowling against the Australian top-order, the left-handers, was mind-blowing," said the former Warwickshire and England paceman.
"David Warner posed a big threat to England, but didn't get going at all - that was completely down to Broad.
"Without his old mucker Jimmy Anderson, he took on the role of leading bowler unfailingly. I think the fact that he wasn't involved in the white-ball cricket helped him.
"It's a pity he's sunk down to number 11 in the batting, but his bowling was absolutely impeccable."
Broad's career tally of Test wickets now stands at 467.
************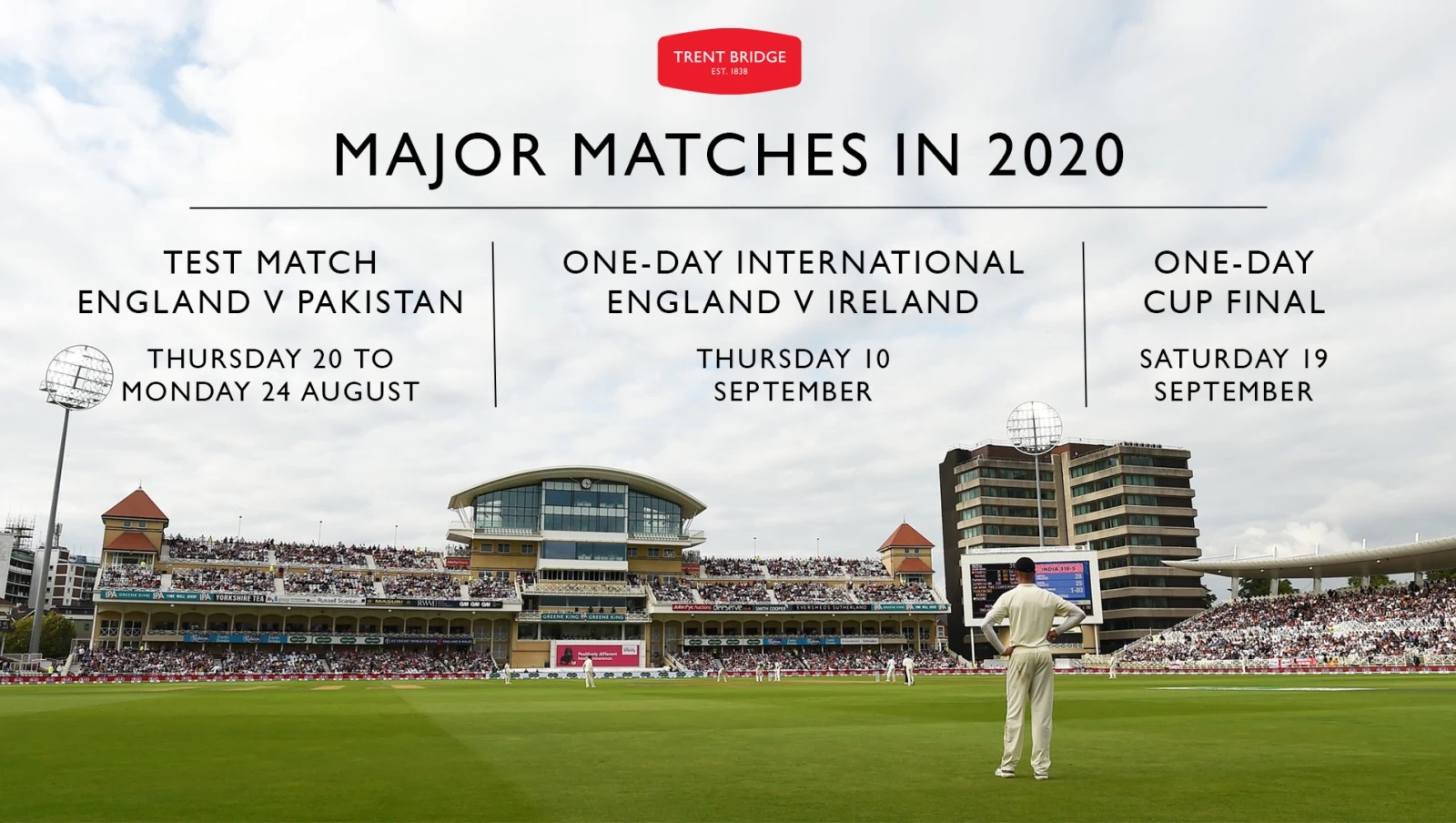 ************
Nottinghamshire Members will enjoy exclusive priority access to tickets across all of these fixtures. Click here to purchase Membership online…
Those not planning to become Members and wishing to gain the earliest possible access to international tickets can enter the registration of interest ballot here.