Stuart Broad has admitted losing his place in the England side for the first Test of the summer re-affirmed his desire to keep playing at the highest level for as long as possible.
Broad returned to the XI for the final two Tests of the #raisethebat series against West Indies, taking 16 wickets and being named man of the series.
On the field, the Notts seamer credited his county Head Coach Peter Moores with honing his effectiveness with bat and ball.
Meanwhile, off the field, friends and family were crucial to maintaining the 34-year-old's positive frame of mind whilst in the biosecure 'bubble' at the Ageas Bowl.
"I was so down that week of the first Test," he told the Mail on Sunday.
"I was stuck in that hotel. I couldn't go anywhere. It wasn't like I could go back to (girlfriend) Mollie and have a barbeque and chill out and reassess.
"You wake up and the cricket ground is there and you are surrounded by cricketers the whole time and everything is crickety.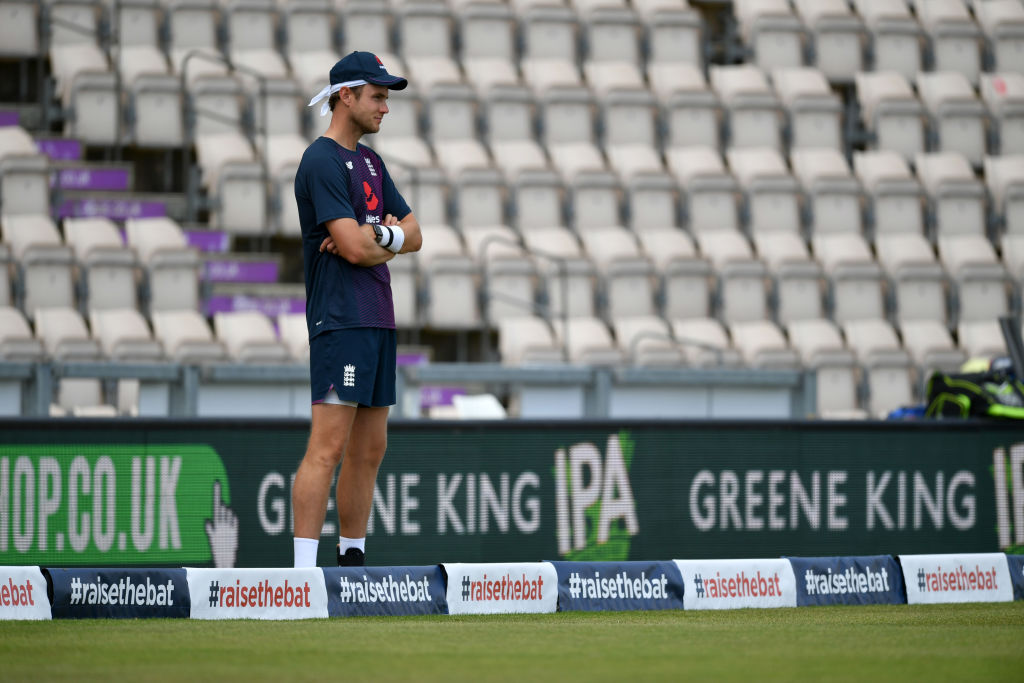 "I felt a bit energy-less. Every person in the world will have gone through moments where they have felt like that.
"But because I have got such a good support network around me – my mum, dad, sister, Mollie – that helped me through.
"If my support network had been saying 'You are not in their plans, maybe it's time to find a new chapter', things might have been different. But everyone around me was saying 'Don't be so ridiculous'.
"They turned that frustration into a burning desire. So I feel more hungry now at 34 than I did when I was 23."
Ben Stokes was the man responsible for delivering the news that Broad would miss the first Test of the summer.
While angered by the decision, Broad admired the class with which the stand-in skipper acted.
"I feel more hungry now at 34 than I did when I was 23."
"When Stokesy told me I wasn't playing, I felt my body go into shakes," he recalled.
"I could barely speak. I can't think of many times I have been down like that.
"Were there thoughts of retirement going around my head? One hundred per cent. Because I was so down. I was expecting to play, which is always a bit of a dangerous thing in sport but I felt I deserved to play.
"But Stokesy was brilliant. He knocked on my door on the Thursday night and stayed in the corridor to talk to me. He said: 'This isn't about cricket, but how are you, mate?'
"That was very impressive for him to do.
"I have always had a huge amount of respect for Stokes and I will be friends with him for life, but what he did almost added to that."
Broad's performances in the final two Tests of the series took him into the pantheon of Test bowling greats, with the seamer becoming the seventh man to reach 500 wickets in the format.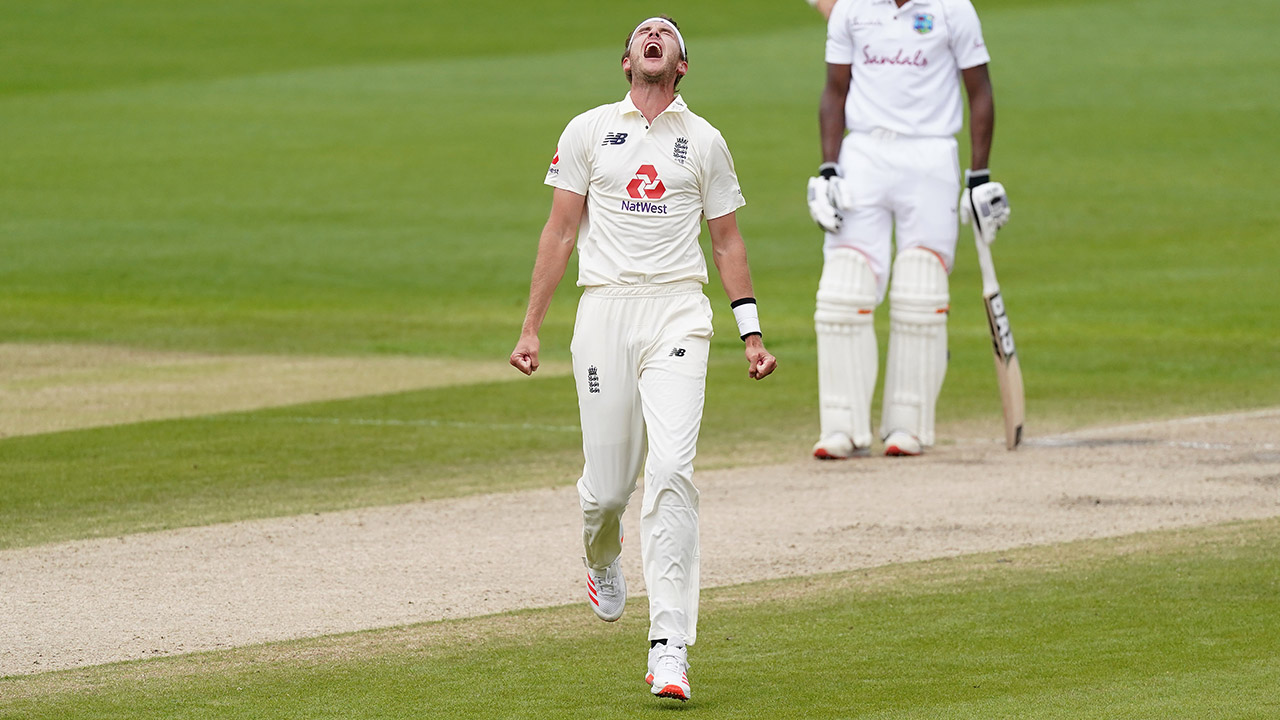 He conceded, however, that losing his place had made him reassess how he felt about the prospect of his international career coming to an end.
"It's funny, when we were all in lockdown, if you had said to me: 'If your career was to end now how would you feel?' I would have said: 'I'm good, I've loved it, I've had some great memories, I could walk away really content and happy, I'm very fortunate to have got where I've got to'," he said.
"Then, when that became reality before the first Test and I get told I'm not playing and theoretically I might never bowl another ball for England, I was angry.
"It made me think: 'I'm not happy to finish now, I'm not ready to leave the game'.
"I feel a burning desire to keep winning Test matches. Let's keep that fire burning."
*******
International cricket returns to Trent Bridge in 2021, with England welcoming India for an all-star Test tussle and a mercurial Pakistan side for a blockbuster IT20. Register your interest here...