Alex Hales believes the current Outlaws' T20 crop are the best he has played with at Trent Bridge.
Notts' Vitality Blast triumph was Hales' fifth tournament victory for the Green and Golds, and the opener feels the current blend of talent in the Trent Bridge dressing room is as strong as he has ever seen it.
"This is for sure the best T20 team I've played in at Trent Bridge – and the exciting thing is that it's a team that's still building and improving," he said.
"A lot of guys in that dressing room are in their early to mid-twenties, so alongside the more experienced pros we've got the perfect blend of youth and experience.
"The next two or three years could be really special."
Whilst Hales is one of many serial trophy-winners in the Nottinghamshire ranks, for some the taste of success has been more elusive to date.
"This is for sure the best T20 team I've played in at Trent Bridge – and the exciting thing is that it's a team that's still building and improving"

Alex Hales
This season's triumph was Matt Carter's first title at senior level, whilst Peter Trego's previous Finals Day appearances with Somerset did not result in silverware.
"That's something we always talk about – there are excellent cricketers who go through their whole careers without winning a trophy, so you have to appreciate it when it happens," he said.
"You can't underestimate the value of actually winning trophies – it's something you don't get the chance to do all the time.
"With the three titles we've been able to claim since 2017, we're delighted with the few years we've had in white-ball cricket."
Trophy success in 2020, of course, looks a little different to usual.
There was no 13,000-strong choir to accompany Sweet Caroline on the Trent Bridge PA system, and the Outlaws' Finals Day celebrations echoed around an empty Edgbaston.
Hales insists, however, that he and his teammates were fully aware of the support they were receiving from afar.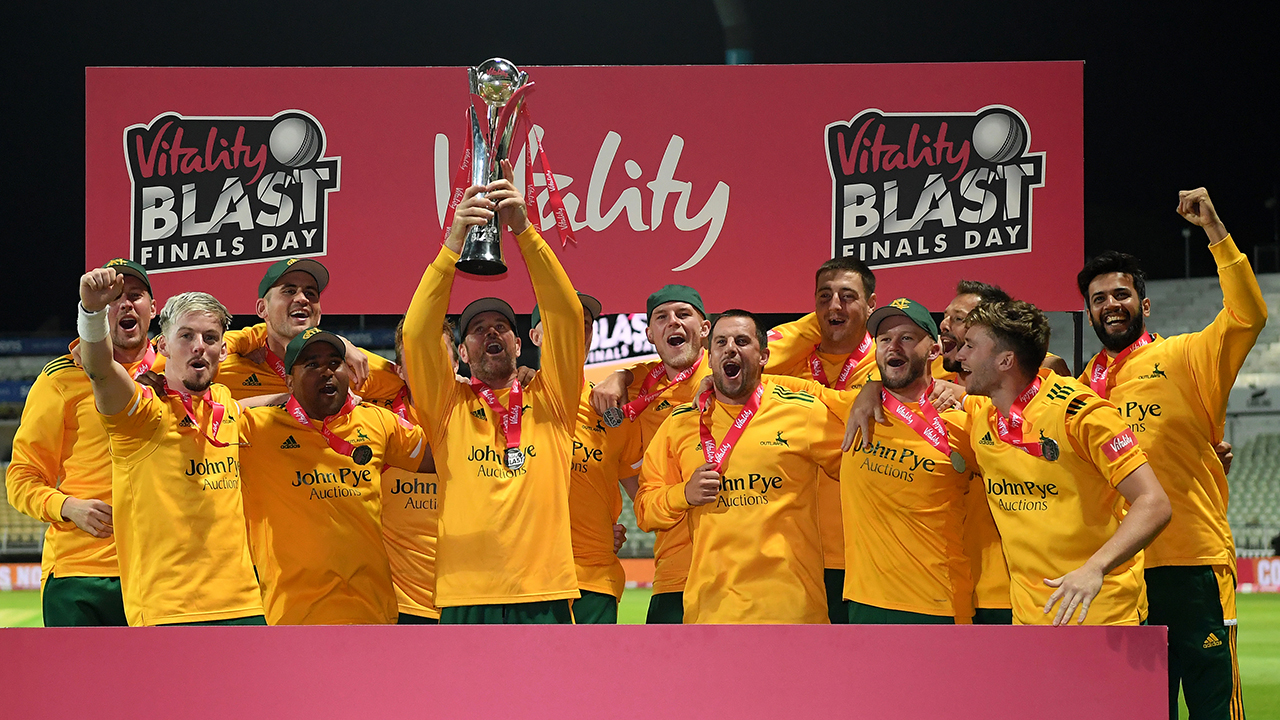 "Having had a year playing in an empty ground, it makes you appreciate how good the crowds are at Trent Bridge," he said.
"But we still know how much it meant to the fans. We knew that they were all behind us, watching on the stream, and that was certainly a big driving force for us.
"Hopefully the fans can be around next year to cheer us on in person."
Hales took his place in a heavyweight Outlaws' batting line-up for the victorious campaign – and he reserved particular praise for Joe Clarke, recently crowned Notts' Vitality Blast Player of the Season.
"He's a phenomenal talent, and he's got the world at his feet with the way he's playing at the minute," he said.
"He was clear that he wanted to be more aggressive this year, and he's taken the kind of form we've seen in practice into the middle.
"He's got a great work ethic to go with that talent, so I'm really looking forward to watching his progress over the next few years."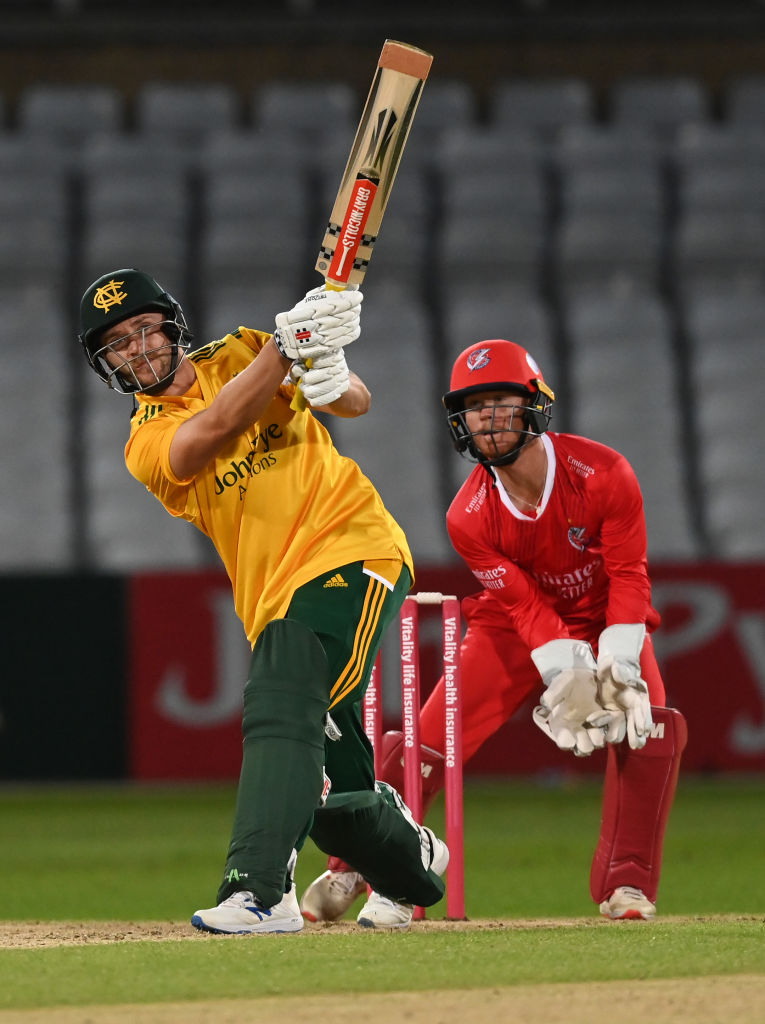 Meanwhile, Jake Ball finished 2020 as the leading wicket-taker in the Vitality Blast and with a trip to South Africa with England on the horizon, neither of which came as a surprise to his longstanding teammate.
"He's been brilliant this year," said Hales.
"I faced both him and Fletch in the nets as they were limbering up for the T20 season, and they'd worked so hard on their white-ball tricks and skills.
"They've got all the deliveries – the knuckleballs, the wide yorkers, the slower-ball bouncers – that you need to succeed in T20. Gone are the days where you could just bowl a yorker and hope for the best.
"You could see in the nets that they'd made such huge strides, and I'm so glad for Jake that it paid off this year.
"I know how hard he's worked, and hopefully he can build on that in the next few years and get back in that England shirt."
*******
It's our great pleasure to declare that membership of Nottinghamshire County Cricket Club for 2021 is well-and-truly on sale now, with top ticketing priority for our splendid international summer going to those who join our club.