Stuart Broad spoke of his optimism for the future of the current England Test side after being named the PCA Player of the Summer in the format.
The Notts seamer took the accolade for the second year in a row, after taking 29 wickets in five matches.
Broad was part of an England side which delivered series wins against West Indies and Pakistan, and he feels the future of the current crop is bright.
"I really didn't want this summer to end," he said.
"From the team's point of view, we were growing and doing good things, and from a personal point of view I felt in great condition and in a great headspace.
"I feel so excited about cricket at the moment. The Test team's full of young exciting players and experienced players who are able to deliver consistently.
"It's great to play in a team that you have confidence in, and to have that belief in your teammates."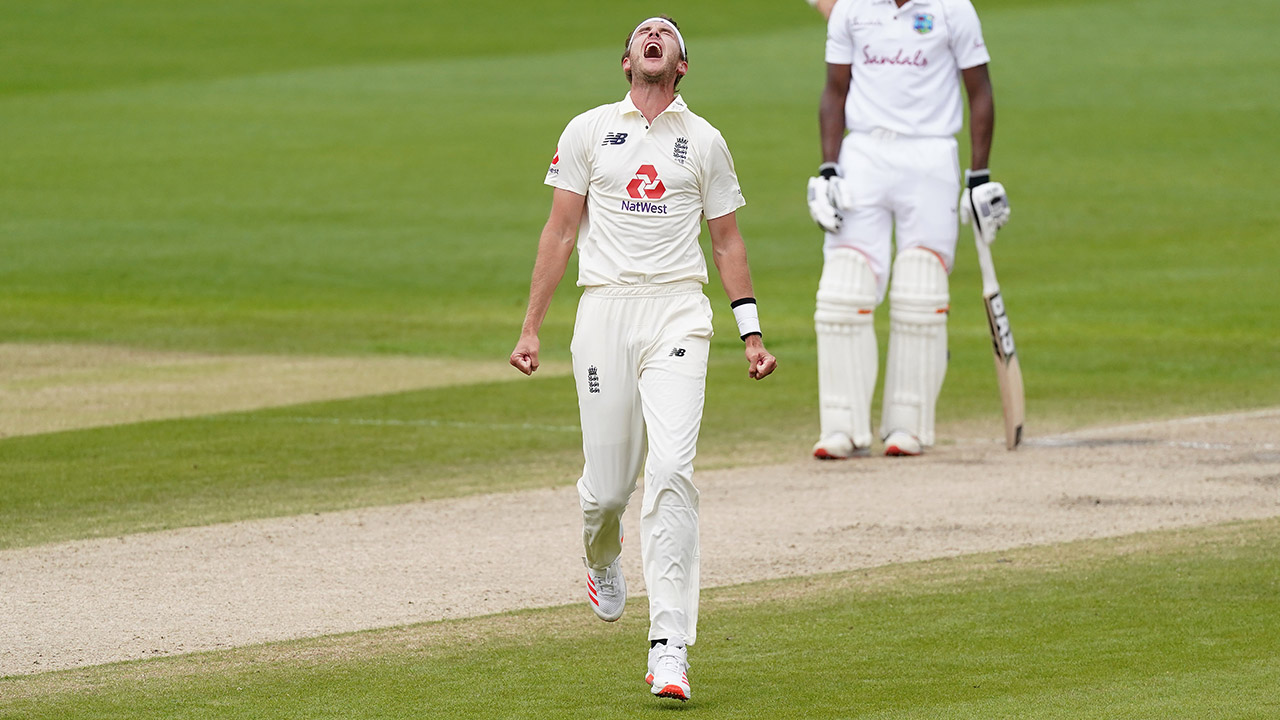 Broad was quick to praise the wider cricket family for allowing cricket to take place this summer, after a range of measures were implemented to make the international game biosecure.
"When we flew back from Sri Lanka, we didn't know how we'd manage to play any cricket this year, with the way everything was looking," he said.
"It's so hard to describe how much work everyone has put in to get cricket on. We felt fully secure and safe, in an environment where we could relax and enjoy our cricket.
"And I was blown away by the standard and quality of cricket by all the teams who came over. I was concerned beforehand about the prospect of playing behind closed doors, but there's something about the one-on-one battle of batsman v bowler that means you keep that competitive edge.
"You just look at the performances throughout the summer from the likes of Zak Crawley, Jos Buttler and Chris Woakes, and some of the wins we recorded – they were spectacular."
"It probably didn't sink in until I saw the number written down"

Broad on taking 500 wickets
This summer saw Broad take his 500th wicket in Test cricket, becoming the seventh man in history to reach the milestone.
It was an achievement he admitted took a while to hit home.
"It probably didn't sink in until I saw the number written down," he said.
"It just looked so strange to me – I just realised 'wow, that is a lot of wickets!
"I was delighted to take that 500th wicket in a winning cause. It means more when you contribute in Tests that you win, so to be able to do that and go on to win the series felt special."