Notts Outlaws travel to Liverpool, looking for their third consecutive victory in the Vitality Blast, on Wednesday 2 September.
Read on for everything you need to know about the encounter, including:
How to follow the action
Our match companion, Trent Bridge Live, will allow you to follow the action as it happens, with a live stream provided by our hosts and in-play statistics.
You can also find regular live updates on Twitter, Instagram and Facebook.
Team News
Notts welcome Imad Wasim into their squad as Pakistan's tour of England comes to a close.
Wasim, who agreed a deal to return to Trent Bridge prior to the coronavirus lockdown, replaces Tom Barber in the party.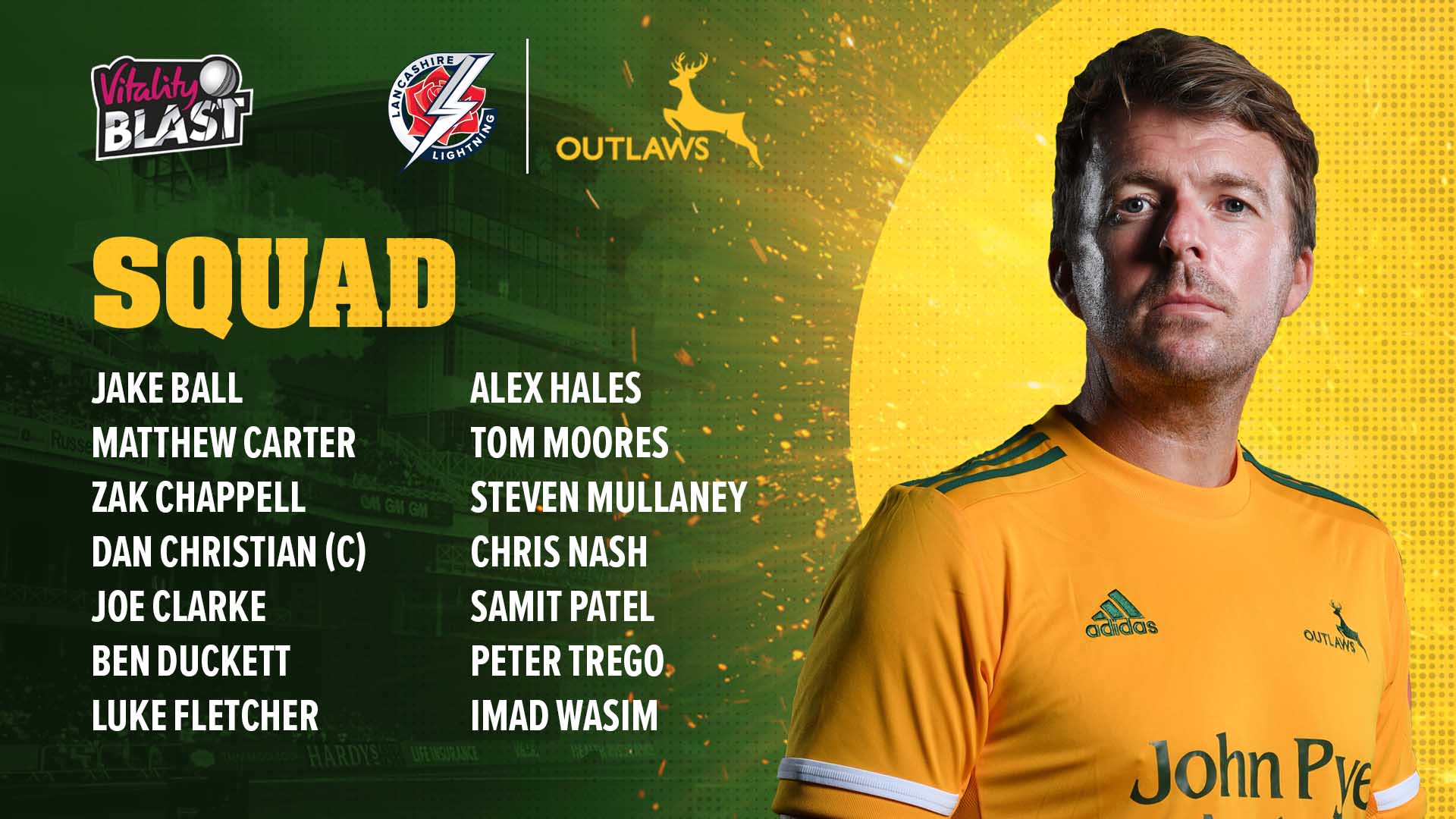 Preview: Nash on Wasim and in-form Outlaws
Hours of Play
Play is due to begin at 2.30pm, with an hour and a quarter allocated for the first innings.
After a 15-minute break, the run-chase is set to start at 4pm, with the game scheduled to conclude by 5.15pm.
There is a provision for an additional 60 minutes to make up for any time lost.
Memorable meeting
Luke Fletcher hit three of the most crucial white-ball runs he will ever score as Notts overcame Lancashire by two wickets at Trent Bridge in 2016.
Fletcher's glee was clear as he sprinted, bat aloft, away from the wicket upon completing a tricky chase of 185 under lights.
From a position of strength at 143 for two, the Outlaws were up against it at 168 for eight, and then left needing 15 from the final over.
However, as Lightning hadn't been in a position to start the final over in time, Notts were awarded six penalty runs, bringing the equation down to nine needed.
With eight required from the final five, a mighty six from Sam Wood – heartily celebrated by Fletcher at the non-striker's end – helped to settle the nerves.
A single apiece from Wood and Fletcher sealed what at times seemed an unlikely triumph with two balls remaining.
Weather Forecast
View the latest weather forecast here. Should any inclement weather be in the offing, we will keep you up to date with the prospects of play on our social media channels.