Jake Ball believes a recent diet of high-intensity training with England, together with confidence taken from last summer, will ensure that he's ready for the heat of battle against Durham.
The Nottinghamshire and England fast-bowler has been named within a squad of 14 for his county's LV= Insurance County Championship opener starting on Thursday, which will be available to watch via Trent Bridge Live here.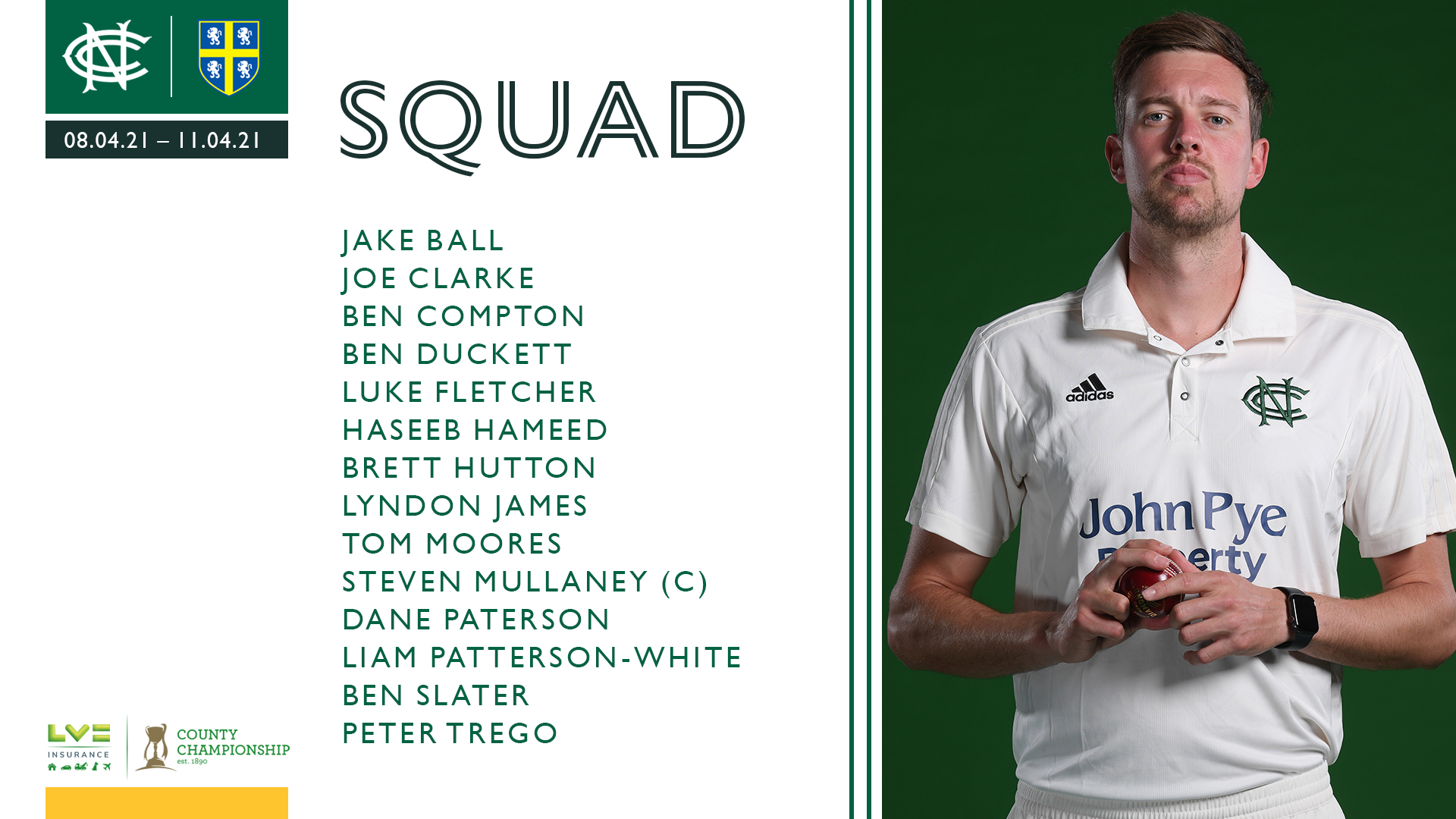 "When you're around players like that and practising with them, it makes you train at a higher level yourself," he said of his experience of the national side's recent limited-overs tour of India.
"With that, and taking confidence from last year as well, I'm ready for the red-ball game.
"The skills aren't massively different as you're trying to hit the top of off stump a lot of the time with the white ball as well.
"Since getting out of quarantine, it's just been a matter of getting the overs in and getting the body ready for what four-day cricket has to offer.
"I'm taking all the positives from the way I bowled last year – and that's not just me, the team played some really good red-ball cricket as well.
"We're confident going into the game and looking to enjoy our cricket. Hopefully we can play well again and this time it will bring us a few wins along the way."
Ball, a product of Welbeck Cricket Club, is one of five homegrown bowlers named within the Nottinghamshire matchday squad, with the pace trio of Luke Fletcher, Brett Hutton and Lyndon James all named, together with left-arm spinning all-rounder Liam Patterson-White.
"I hadn't thought about it until Fletch mentioned it to me the other day, but there's a group of Notts born lads all representing their home county, which is what everybody loves to see," added the 30-year-old paceman.
"It has the makings of a nice unit and we all have that passion inside us around bowling for Notts.
"We all grew up supporting Nottinghamshire and, if things were different, no doubt we'd all be looking forward to the first game of the season as fans.
"We're in the really fortunate position that we get to go out and represent all those supporters and to play in that game that everyone's excited for.
"But we know it's not just about enjoying being there. We're completely focussed on putting in a good performance."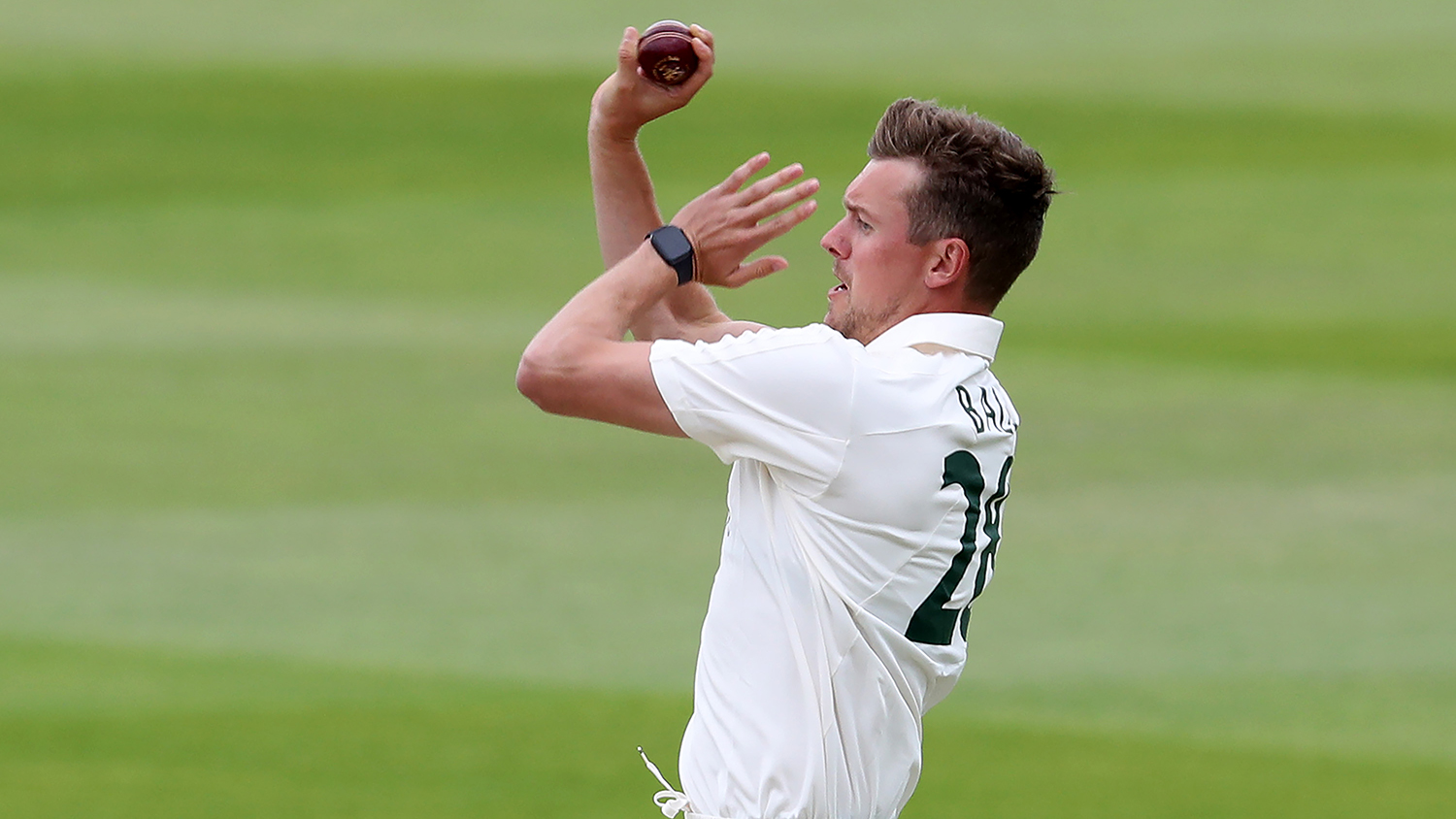 Under the watchful eye of Ball via the club's live stream, Brett Hutton has arguably been the pick of his side's seamers during the three pre-season contests against Leicestershire, Warwickshire and Oxford UCCE.
Hailing from the north of the county and following in the footsteps of Paul Franks as a product of Farnsfield Cricket Club, Hutton is making his Green and Golds return after spending the last three seasons with Northamptonshire.
Seeing his fellow Academy graduate's First-Class bowling average dip from 30 to 27 during that time, and knowing the fulfilment a cricketing life lived within the county boundaries of your birth can bring, Ball believes Hutton is back where he belongs.
"I've been watching what he's done with the ball in the pre-season matches," said the 24-time international. "We knew his quality when he was here before and that certainly hasn't gone away.
"He's slotted straight back into the environment. Trent Bridge is where he should be.
"He has the knack of both taking wickets and restricting runs – and he can bowl long, tireless spells as well. Hopefully we'll see that continue throughout the season."
Meanwhile, if Worksopian all-rounder Lyndon James gets the nod for final selection, the north Nottinghamshire contingent could extend to a trio.
James posted scores of 107 and 76 in his most recent two pre-season outings, as well as impressing with the ball, and Ball is hopeful that it's a sign of things to come from the 22-year-old.
"I'm really pleased for Lyndon," he said. "He's one of those lads that you find yourself really rooting for to do well.
"He's worked so hard on and off the field. He's an extremely fit lad and someone who's always looking to learn.
"We've all seen his potential. I hope he kicks on, that our members and supporters can see the potential we've all seen and that he has a big year, because he deserves it."
Nottinghamshire's LV= Insurance County Championship fixture against Durham will be available to watch and follow live via your perfect matchday companion, Trent Bridge Live.
********
Tickets to witness Notts Outlaws' defence of their Vitality Blast title in 2021 are now on general sale.