Kevin Shine will be calling upon Nottinghamshire's fast bowlers to fine-tune for the season in the team's final friendly against Leicestershire, whilst insisting the Green and Golds will need every one of them during the course of a brutal county campaign.
Notts have named a 13-man squad for the fixture, which begins on Friday 2 April.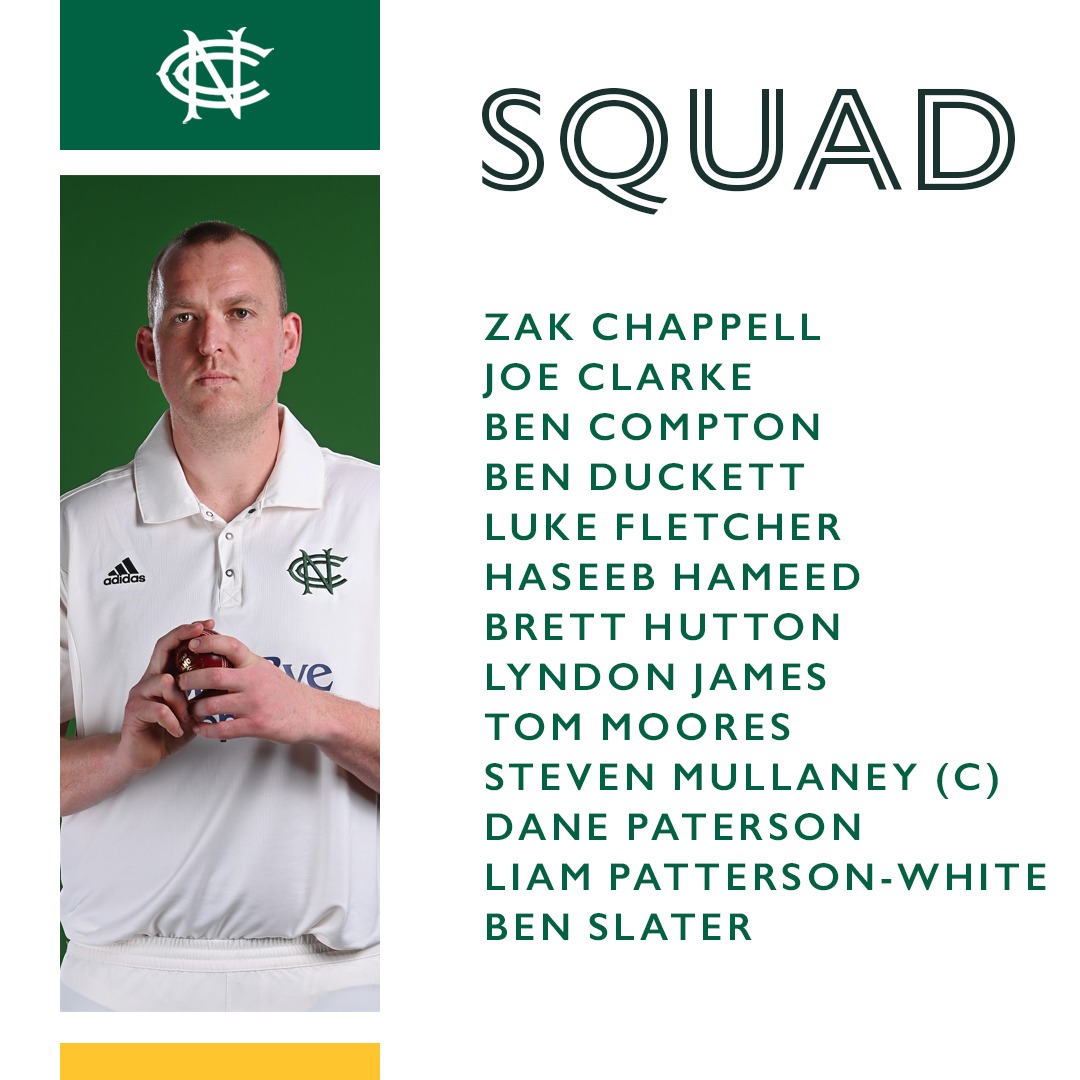 The Assistant Coach has seen the Trent Bridge pace artillery bolstered and replenished during the winter with the signings of Brett Hutton, Toby Pettman and Dane Paterson, as well as the return from injury of Luke Fletcher.
With depth having been an issue during an injury-hit 2020 campaign, Shine is clear in his view that "you can never have enough fast bowlers."
"Depth is really important," added the former England pace bowling lead. "It's such a brutal occupation and the intensity and volume ramps up hugely during the course of the season, so we'll need our depth to be able to cope with some injuries.
"What's great is that, since November, we've had a lot of time to work with the players. We've used all of our knowledge – and there's science involved in that, as well as craft and know-how – and we are working with them all on an individual basis.
"For example, Luke Fletcher won't have the same programme as Joey Evison because there's a big difference in age and the number of overs they have behind them.
"Every time we've bowled, we've had areas to work on and we've continued to get better throughout pre-season.
"The second day at Edgbaston was a case in point where we set targets for the first session to go at under three-an-over and to take three wickets, and we achieved them.
"It was lovely to see Luke Fletcher back-up what he did the day before and get better again, Zak Chappell also improved, Brett is getting progressively more accurate and Steven Mullaney looks like someone who could bowl more overs and is becoming more of a threat.
"I was delighted with the improvements. We've still got some fine match-tuning to do, which will happen during the Leicestershire game, but the curve is on the up for sure."
With a core unit of pacemen having topped up their winter work on grass at Lady Bay, followed by a full match-play pre-season, Shine can also factor-in a trio of international pacemen joining the group from differing remits overseas.
"We're heading into our season with a full complement of bowlers who are injury free, and that's a good place to be," he said.
"On top of that, we have three international bowlers to come back into the side – and that's something we're looking to do in the right way without any undue risks being taken.
"Dane Paterson is still short of overs after a long lay-off and – although we have a clear plan – we're taking it a day at a time.
"We've communicated with England about Jake Ball, so we know exactly where he is physically and we'll get him back bowling with the red ball as soon as we can.
"And hopefully we'll have Stuart Broad back for a number of games before the Test Matches as well, so there's a lot of competition for places and the bowlers are all improving, which is really encouraging."
Whilst Shine acknowledges that the primary currencies in pre-season training are miles in the legs and time in the middle, he's keen not to play down the competitive edge as Nottinghamshire welcome Leicestershire for a two-day contest starting on Friday 2 April.
"It matters because we've got a group of professionals who are proud of what they do," he said.
"They could be playing against the same guys during the course of the season and they want to lay down a marker, so it definitely does matter.
"But what's more important at the moment is that we're honest with each other, that we look to see improvements and that we're clear on how we're going to achieve them.
"If players see improvement, they gain confidence and that's what we're looking to do before we go into the real war starting on 8 April."
Nottinghamshire's pre-season fixture against Leicestershire will be live streamed via the Trent Bridge Live section of the club's official website here…
*******
Tickets to witness Notts Outlaws' defence of their Vitality Blast title in 2021 are now on general sale.