Nottinghamshire return to County Championship action this weekend, with Durham providing the opposition between 8 and 11 April at Trent Bridge - a fixture you can watch live at trentbridge.co.uk/live.
Read on for all you need to know about the encounter, including:
How to follow the action
We hope you'll agree that our live stream – available at trentbridge.co.uk/live – has got you covered for the 2021 campaign.
You'll be able to enjoy the exploits of the Green and Golds with our multi-camera ball-tracking setup, while action replays, in-game statistics and live reaction will take you to the heart of the action.
Take a look at what to expect here...
You can also find regular live updates and video highlights throughout the day on Twitter, Instagram and Facebook.
Squad News
Nottinghamshire have named a 14-man squad for the fixture.
Preview: Ball ready for battle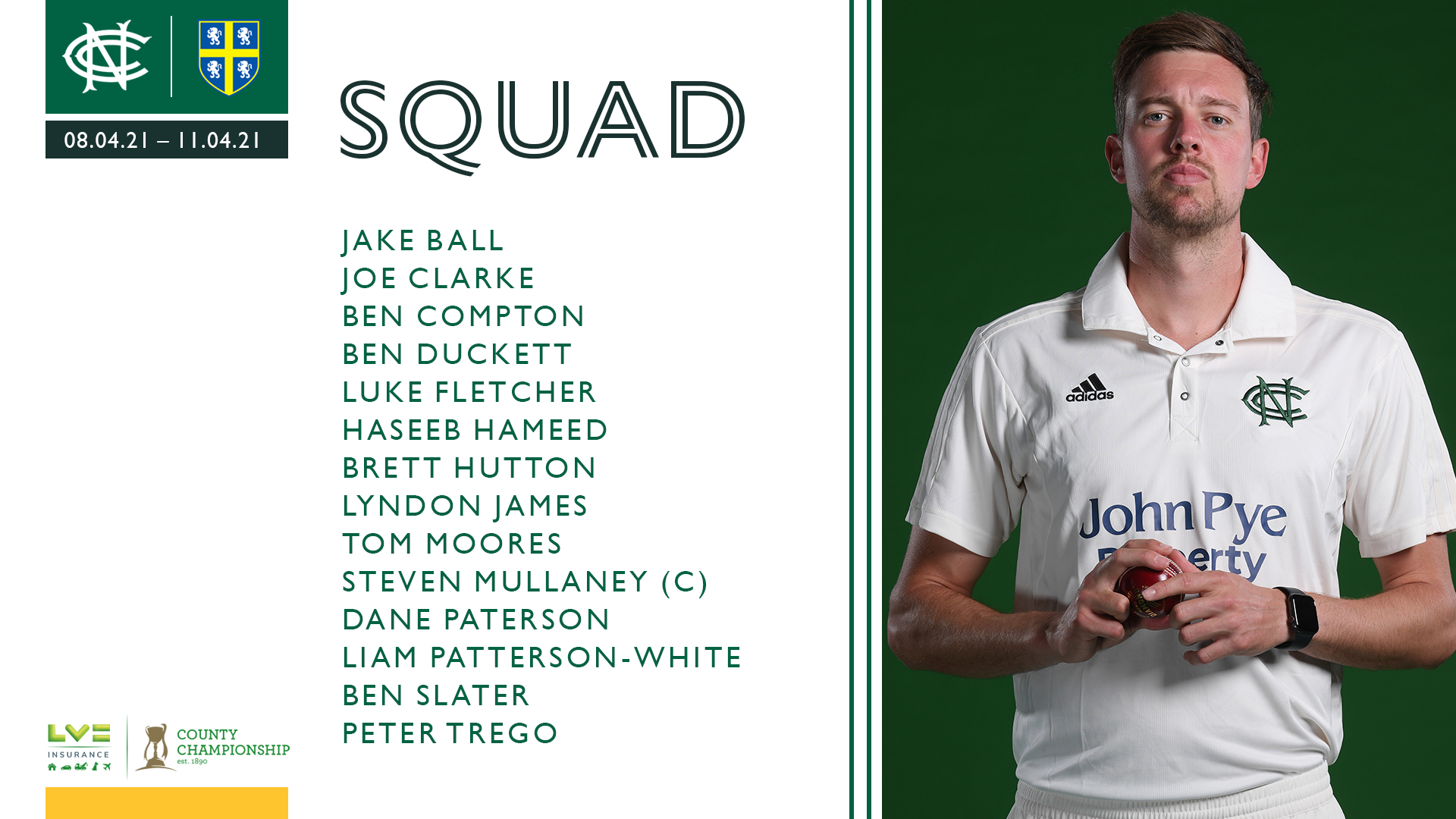 Hours of Play
Play is due to commence at 11am, but you can follow the build-up live at trentbridge.co.uk/live from 10.45am.
Lunch is scheduled for 1pm, with the afternoon session to commence at 1.40pm.
Tea is set to be taken at 3.40pm (or when 32 overs remain in the day, whichever is later), before a two-hour final session from 4pm.
96 overs are scheduled per day. Overs lost to bad weather can be made up in subsequent days, up to a maximum of eight per day. In the case of a longer day, times will be announced each day.
Last time out
In Nottinghamshire's most recent First-Class encounter, the hosts enjoyed the better of the four-day clash with Durham before being forced to settle for a draw at Trent Bridge.
Batting first, Durham were dismissed for 294, with Zak Chappell taking four further scalps as he consolidated his position as Notts' leading red-ball wicket-taker in 2020.
The hosts then continued their strong run of first-innings form with the bat by racking up 422, with three-figure scores from Ben Duckett (150) and Joe Clarke (133) securing a significant advantage for their side.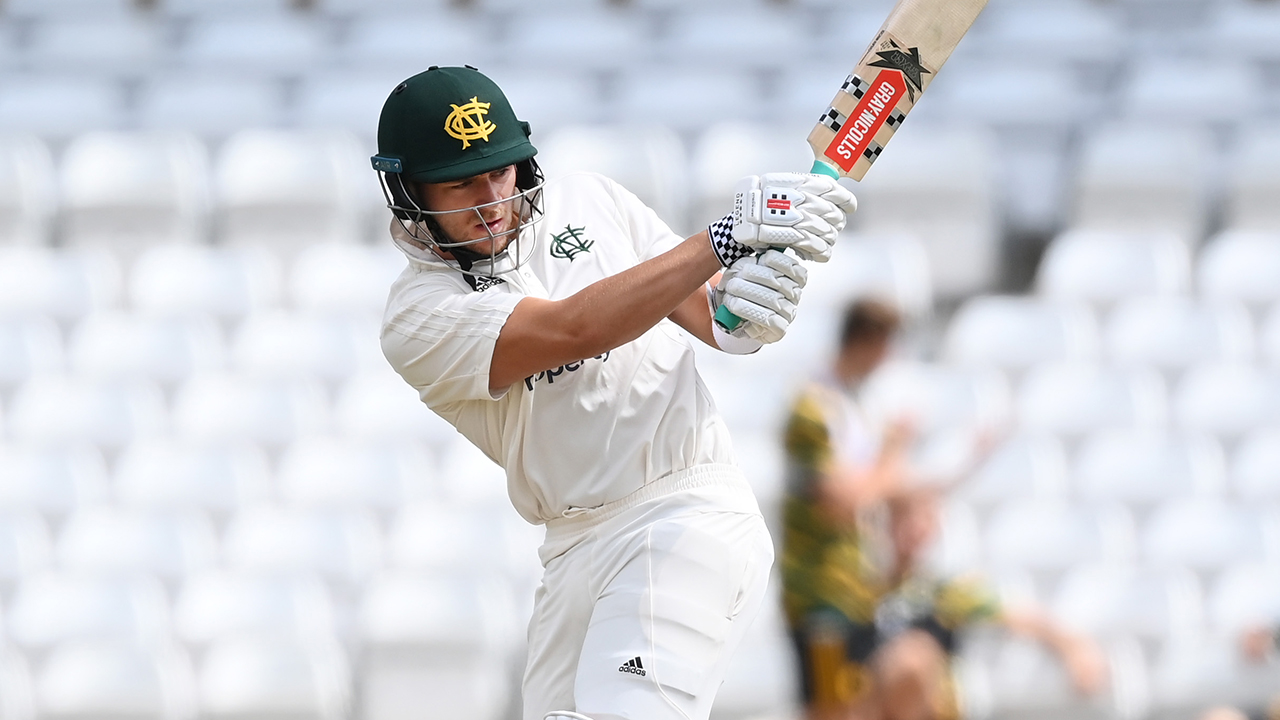 Durham would stage something of a second-innings fightback, led by Michael Jones (82) and Sean Dickson (56).
Dickson, however, fell to Samit Patel, before the stalwart all-rounder wrapped up the tail to finish with figures of 4-80.
That left just enough time for an unlikely final-session run-chase, with Peter Trego and Ben Duckett sent out to supply the grandstand finish.
Pursuing a target of 202 from 17 overs, Notts' efforts were full of enterprise as the visitors formed a ring on the boundary's edge, but the Green and Golds were only able to reach 82-1 from 9.2 overs before the captains opted to call an end to proceedings.
The 2021 County Championship
All 18 First-Class counties will compete for two red-ball trophies this summer.
The first stage of the LV= Insurance County Championship sees the counties divided into three groups of six, with these groups seeded according to First-Class performances from 2019 and 2020.
Nottinghamshire are in Group 1, alongside local rivals Derbyshire, reigning County Champions and Bob Willis Trophy winners Essex, Warwickshire, Worcestershire and Durham.
Notts will play each side at home and away, before progressing to the divisional stage of the Championship in late August.
In this final stage of the season, the top two sides from each group will take their place in Division 1, with the third and fourth-placed teams moving into Division 2, and the fifth and sixth-placed sides going into Division 3.
Each county will then play four further matches, but will not play against the side in their division that they also faced in their group. Instead, half of the point accrued from the two games between the sides in the group stages will be transferred into the Divisional stages.
Those sides in Division 1 will be able to compete for both red-ball titles, with the side which finishes top being crowned County Champions before the top two sides play out a red-ball final at Lord's for The Bob Willis Trophy.
View Notts' fixtures for the 2021 season here.
Playing conditions will mirror those used in the 2019 County Championship, with no over limit imposed on first innings, the return of a new ball at 80 overs, and conventional follow-on targets. However, the toss will return, and eight points will be awarded to each team in a drawn fixture.
Weather Forecast
View the latest weather forecast here. Should any inclement weather be in the offing, we will keep you up to date with the prospects of play on our live stream and social media channels.