Outlaws' all-rounder Matthew Montgomery credited the warm atmosphere in the Notts camp for allowing him to flourish during his opening weeks at the club as he looks forward to a visit to York in the Royal London Cup.
The Outlaws have named a squad of 14 for the fixture, which includes a pair of Academy prospect all-rounders; seamer Sam King and left arm spinner Fateh Singh.
Luke Fletcher, meanwhile, has been added to Ben Duckett's Welsh Fire squad in The Hundred.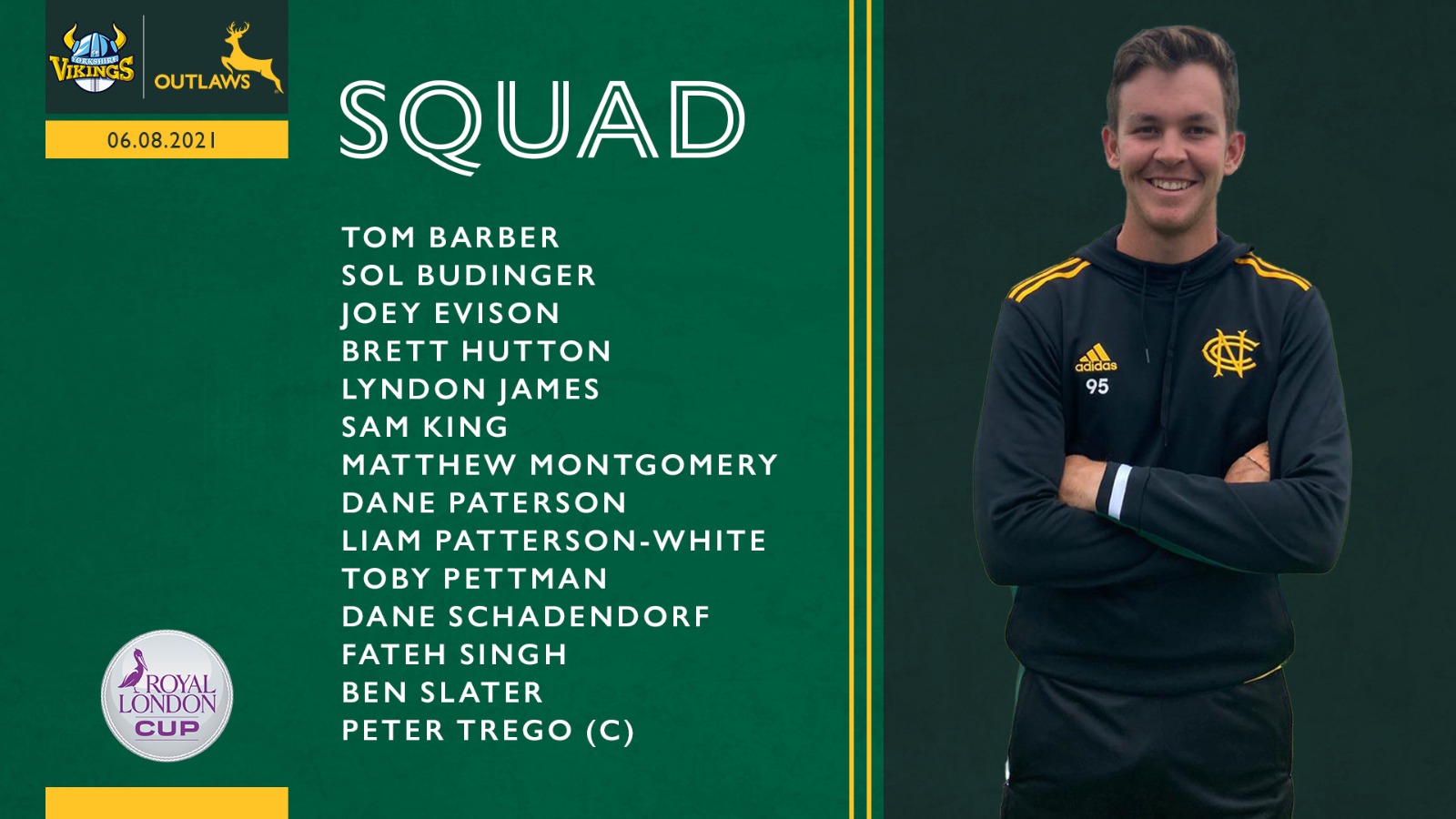 Montgomery, who signed a professional contract with Nottinghamshire in late July, averages 49.92 in the one-day competition.
The right-armer has also impressed with his off spin, complementing Liam Patterson-White in the slow bowling department during the competition so far.
"The process of signing for the club happened quickly, but I have been fortunate that the coaching staff and players have been welcoming, so it hasn't been intimidating," said Montgomery.
"Having been on trial here before the pandemic hit, and played for the Second XI this year, I knew some of the senior players, but the whole team has been very welcoming and I feel like I have been here a while already."
Montgomery, who hails from Durban but is domestically qualified, has played List A cricket for KwaZulu Natal.
He praised his experiences in South Africa for readying him for the professional game in England, and lauded the unique nature of the Royal London Cup out-ground venues.
"I'm lucky to have played a few List A games before this tournament in South Africa, so the transition was a bit easier," he said.
"This competition has been great. It has been similar in standard to back home, but I have loved the way the crowds have got involved at the out-grounds. It's been quite intimate, and that's been really fun.
"We've had a bit of a mixed bag of results now, but we are still in a good position with a handful of games left to push on for the knockout stages."
The 21-year-old is also relishing the opportunity to revisit a ground he knew all too well as a visiting player for Clifton Alliance in the ECB Premier League North, with the Green and Golds facing Yorkshire on Friday.
"York is a lovely club," Montgomery said. "I actually played a season in North Yorkshire when I first moved over from South Africa, so it is really exciting to go back.
"I have played a few games there and they are very passionate about their cricket. Hopefully we'll get a good crowd and they'll get to see a good, competitive match."
*****
Watch history unfold at Trent Bridge on August 19th when our historic venue hosts Royal London Cup Final.
Tickets can be found below.