Nottinghamshire Head Coach Peter Moores has placed a firm focus on delivering in red-ball cricket in 2021, as the Green and Golds continue to ramp up their pre-season preparations.
The cricketing summer begins with a feast of red-ball action, with the first eight rounds of the LV= Insurance County Championship taking place before the Vitality Blast group stages begin.
T20 success in 2020 was coupled with an improved showing in the red-ball game, with a number of players putting in standout performances.
However, Moores is fully aware that further hard work is ahead of the squad as they aim to replicate their white-ball success in the First-Class game.
"We've been a very successful white-ball team and we moved as a red-ball unit last season," said Moores.
"But we still had our challenges and didn't win games, leaving us with a gap to bridge between where we are now and where we want to be.
"This comes from individuals improving their skills, players being able to adapt to the situations found in longer format cricket and developing a tight and focussed group.
"We can't do activities as a team at the moment so the next best thing is helping players with their skills to get them where they need to be for the start of the summer.
"We have a gap to bridge between where we are now and where we want to be."

Peter Moores
"We start with a lot of red-ball cricket and, at the start of the season in England, that will prove a tough challenge - especially for the batsmen.
"However, it does also provide great opportunities to win games of cricket."
Having been shorn of a number of experienced heads, the past few years have seen something of a rebuilding project undertaken within the first team squad.
The likes of Joey Evison, Lyndon James and Liam Patterson-White have graduated from the Academy system, whilst Haseeb Hameed, Ben Duckett and Joe Clarke have joined the Green and Golds' family.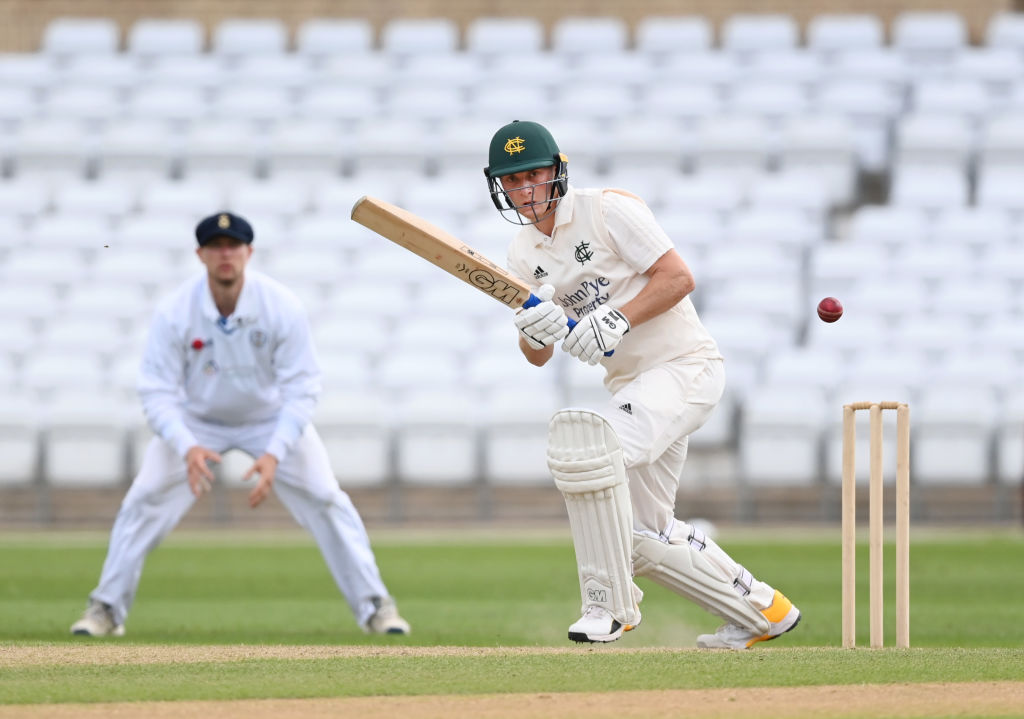 Before the Christmas break, a raft of key members of the professional squad put pen to paper on new deals, providing Moores and his coaching staff with much-needed stability in the years to come.
"I think it was really important to get those new deals signed," said Moores.
"We've now got a group of players that we've built up over the past couple of years and that gives us stability moving forward.
"We lost a huge number of players a couple of years ago, and we had to replace a lot of experience.
"We had to find ways to plug those gaps and we did that by both promoting from within and making a few signings.
"The likes of Joey, Lyndon, Liam, Matt Carter and Tom Moores came up, whilst we had Ben Duckett and Zak Chappell amongst others who came in.
"We've built a group of players and now the aim is to translate that into red-ball success."
*******
Nottinghamshire membership for 2021 is now on sale, with those who choose to join our club bestowed with entry to all scheduled home domestic cricket, international tickets in members' areas and a whole host of additional exclusive perks.