Should you be visiting us for the Vitality International T20 between England and Pakistan on Friday 16 July, read on to learn all the information you need to ensure maximum enjoyment from the game at Trent Bridge.
Please use the links below to navigate your way through the guide – and download a map of our venue here.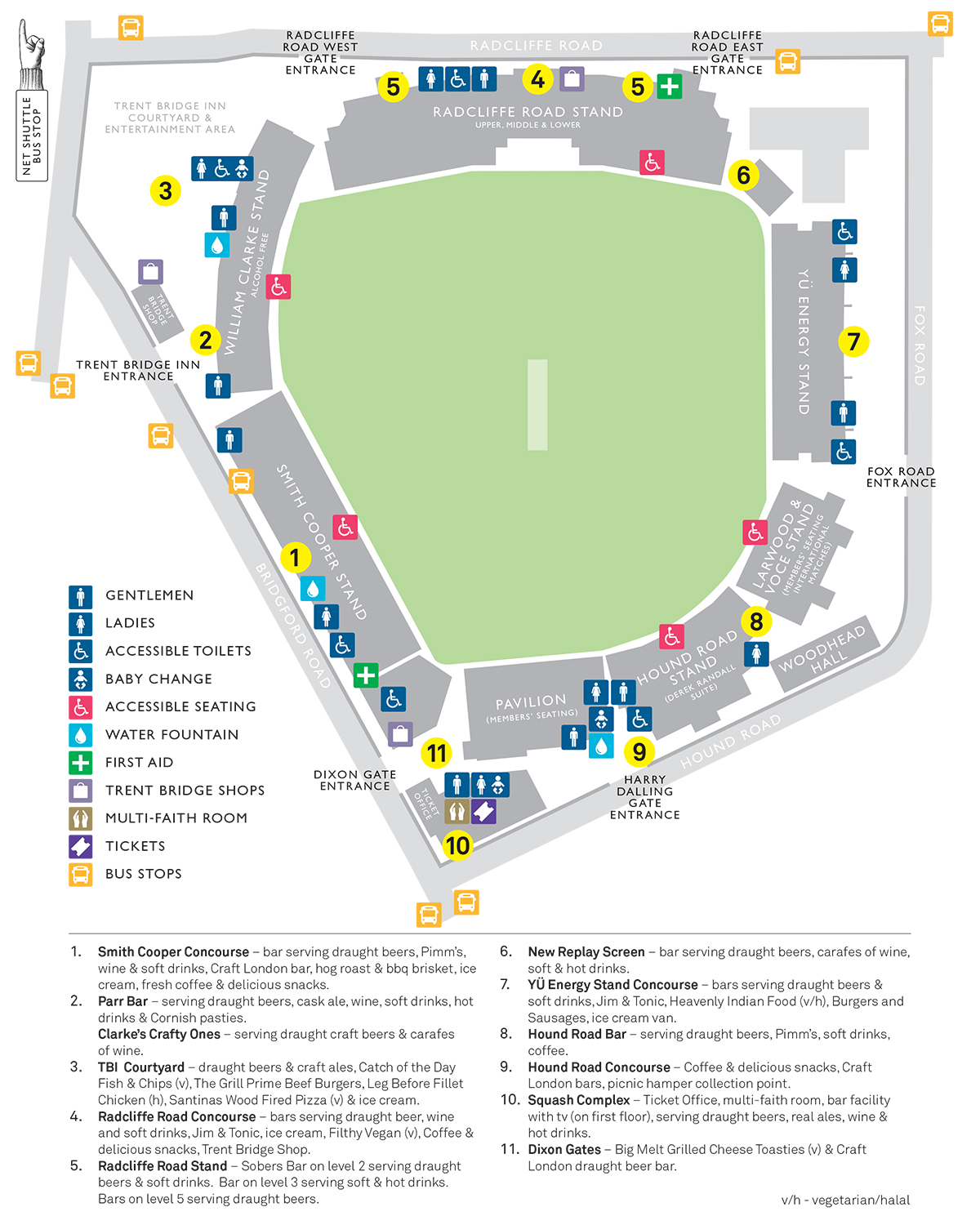 Ticketholder action required
Further action is required by all ticket holders in order to secure your seats for the Vitality IT20 between England and Pakistan at Trent Bridge.
It's really rather important that you read and follow the information below.
As the match is a pilot event under the auspices of the Event Research Programme, you'll need to demonstrate via one of the approved methods outlined below that you have either received your second vaccination 14 days or more prior to the event, or have produced a negative lateral flow test result.
Kindly note that this applies to all spectators and, therefore, if you are a lead booker, you will need to forward this information to everyone within your party.
What to do if you are fully vaccinated
If you are fully vaccinated, and your second vaccination took place more than 14 days ago, you can generate an NHS Covid Pass via one of the methods outlined below.
Kindly note that an NHS Covid Pass lasts for:
48 hours from the time of a negative lateral flow test; or
28 days if you are proving your Covid status via having received your second vaccination (providing you received your second dose at least two weeks ago).
Please be mindful of these timeframes when generating your pass, and note that showing a vaccination appointment card will not be sufficient to gain entry.
Information on how to generate an NHS Covid Pass is outlined below, with the preferred method for those registered with a GP in England and aged 16 or over being via the NHS App.
Option 1: By downloading and registering for the NHS App
Click here to download the NHS App on an Apple device or here to do so on an Android phone.
To generate your pass (for 'event trials'), click on 'Get Your NHS Covid Pass' and follow the on screen instructions.
Option 2: Via the NHS website
You can generate an NHS Covid Pass via the NHS website here...
If neither of the digital methods are available to you, kindly call 119 at your earliest opportunity.
If you are a resident of Wales, Scotland or any other devolved administration area that provides their own certified equivalent of the NHS Covid Pass, this will also be accepted as proof of Covid status on the gate.
If such certification isn't available to you at this time, the method of securing entry will be via lateral flow testing as per the below.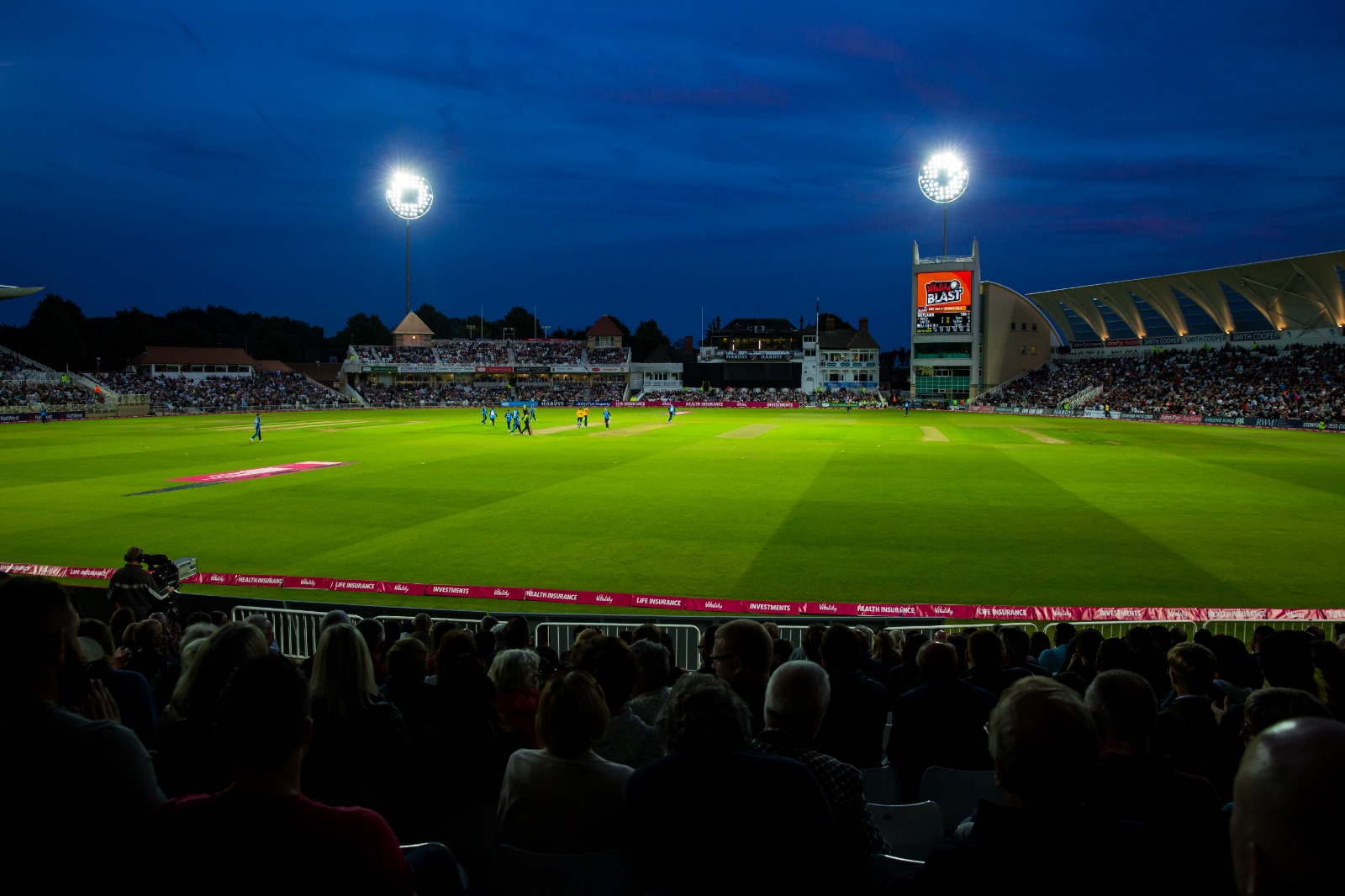 What to do if you are not fully vaccinated
Proof of a negative lateral flow test, which must be taken within 48 hours of attending the event, can be shown alongside a valid match ticket to gain entry.
For those aged 16 or over and registered with a GP in England, the preferred method by which to demonstrate your lateral flow test is by generating an NHS Covid Pass having downloaded and registered for the NHS App (kindly note that this is different to the NHS Covid-19 app being used for track and trace).
Alternative methods, including those that are available to UK residents outside of England and those aged 11-15, are also available and referred to below.
Click here to download the NHS App on an Apple device or here to do so on an Android phone.
Lateral flow tests can be ordered to your home address for free via the government website or collected from a local pharmacy.
We would encourage people to attend a testing centre to help with the correct method of taking a lateral flow test.
You will need to submit the result of your lateral flow test here and this will automatically populate within your profile on the NHS App, which will in turn allow you to generate a Covid Pass.
We would heartily recommend taking the option provided of either downloading a PDF copy or receiving an offline copy by email, just in case your phone signal proves to be a little tardy on the day, albeit you will be able to show your NHS Covid Pass on screen in order to gain entry.
Alternatively, you have the option of receiving your proof of lateral flow test by email or SMS and showing that on the gate alongside your match ticket to gain entry. This method is available to overseas nationals, residents of devolved administration areas such as Scotland and Wales and those aged 11-15, all via the above link.
Important information about your tickets
If you selected the option of e-tickets, please be aware that the PDF attachment to your booking confirmation is not your match tickets.
Kindly be sure to log into your ticketing account and download your tickets by selecting the My Orders option within the Account section of the site.
From there, you'll be able to either print them at home, store them in your Apple Wallet or download them to your mobile phone.
If you opted to receive printed tickets and they have not arrived, kindly let us know via questions@nottsccc.co.uk.
How To Find Us
Trent Bridge Cricket Ground is situated in West Bridgford, in very close proximity to both Nottingham Forest and Notts County Football Clubs. Our postcode is NG2 6AG.
As you approach, you can't miss the circular floodlights.
We are a couple of miles from Nottingham City Centre, a mile or so from the train station, and our city is blessed with one of the best public transport networks in the UK.
We have gates through which to enter the ground situated on Bridgford Road, Radcliffe Road, Hound Road and Fox Road. Your ticket will indicate which gate you should use.
For your convenience, you can view a map that shows approaches to the ground here.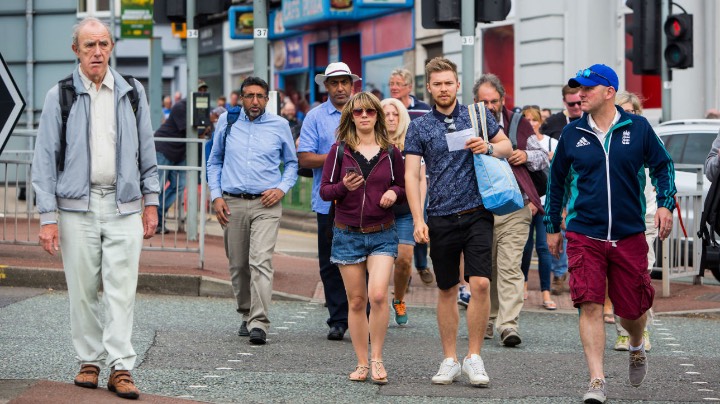 Travel Information
Ticket holders travelling to the event are advised to follow the Department for Transport's Safer Travel guidance advice.
A full, downloadable travel guide – featuring maps of car parks and routes for trains, trams and buses – is available here.
Travelling by car
Limited parking can be found on the Victoria Embankment (NG2 2FH), priced at £10 per car and £30 per coach (cash only). Kindly note that, with an Adventure Cinema event taking place on the Embankment on the same evening, parking may be more limited than usual.
Unfortunately, due to the ongoing presence of a Covid-19 PCR testing centre – and additional facilities relating to this match – public parking will not be available on the County Hall car park.
Anyone travelling by car from outside the city can take advantage of NET's seven free park & ride facilities located around Nottingham. The most convenient tram park & ride site for the A453 can be found at Clifton South (17-minute tram travel time), while parking is also available at Toton Lane (31-minute tram travel time).
As an added incentive to take the tram, NET will be running its £2.50 return event ticket offer (see travelling by tram, below).
If you have a spare seat in your car, or are looking for a ride, www.nottinghamshare.com, the free-to-use car share website, could save you money on your transport costs.
A52 roadworks
Highways England have now begun a programme of major roadworks on the A52 to the East of Trent Bridge, at the Bingham Road (Harlequin) junction. While the road will remain open, lane closures and temporary traffic lights will be in place, and Highways England are advising drivers to use the A46 and A606 as a diversion (for vehicles shorter than 4.4m).
Travelling by tram
The Queens Walk and Meadows Embankment tram stops are located around a 20-minute walk from the ground, with the route from the Meadows Embankment stop proceeding along a pleasant stretch of the River Trent. Alternatively, a stop at Nottingham Train Station can be found just a 20-minute walk away. To help plan your journey, visit www.thetram.net.
NET will be running its £2.50 return event ticket offer for all match ticket holders and members.
To take advantage of the deal, you need to select the Event Ticket option from the ticket vending machine before boarding the tram, and make sure you have your match ticket to hand for inspection.
Additionally, as above, you can also purchase a group ticket for £6, which is for up to two adults and three children (under the age of 19).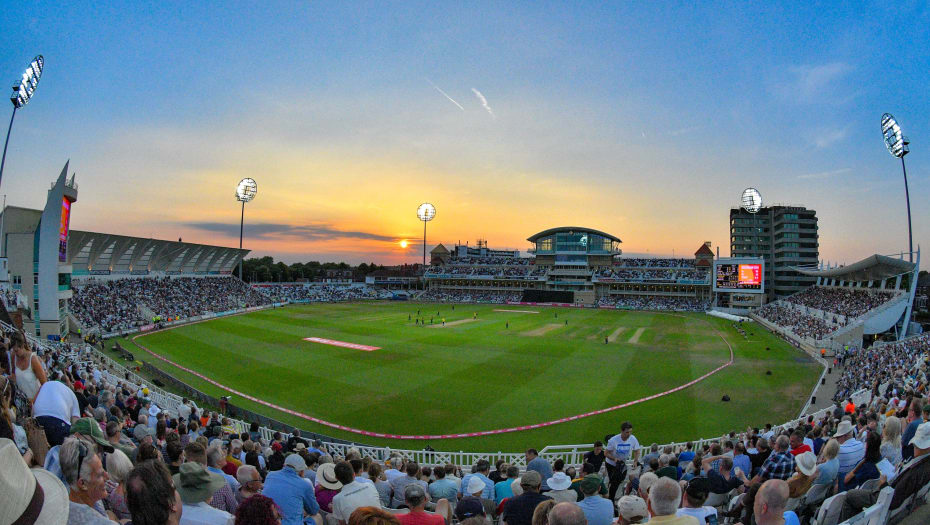 Travelling by bus
Regular bus travel is available to the ground, with bus stops situated on Bridgford Road and Radcliffe Road.
Grouprider tickets, costing £6, allow up to five people to travel together (min 1 adult, max 2 adults) and are available to purchase on the bus, provided you have the exact fare in cash.
Alternatively, adults travelling on their own can save by tapping their payment card on the bus's card reader. This will deduct £2.30 if you travel one way, or £4.20 if you travel both ways.
To plan your bus journey visit www.nctx.co.uk, while NCT's safer travel guidance is available at https://www.nctx.co.uk/safertravel.
Trent Barton buses, meanwhile, serve West Bridgford and Nottingham via their Mainline (every ten minutes), Rushcliffe Villager, Keyworth and Cotgrave buses. Plan your journey at https://www.trentbarton.co.uk/.
Travelling by train
Nottingham Station can be found a 20-minute walk from the ground, with public transport and taxis available to convey you to your destination.
To plan your journey, please visit the National Rail Enquiries website.
Taxis
A taxi rank can be found 200 yards from the ground on Bridgford Road, adjacent to the large West Bridgford Co-op. Fares to and from the station will cost around £7. If you need to call for a taxi, some of our local operators include: Royal Cabs 0115 9608 608, Trent Cars 0115 950 5050 and Yellow Cars 0115 981 8181.
Travelling by bicycle
Supporters planning to take their bikes to Trent Bridge are welcome to chain their bikes to the fence on the Bridge Field Car Park on Bridgford Road. Please bring a chain to secure your bike.
Bike parking will be available from two hours before scheduled start times until an hour after close of play. Kindly note that bikes are not allowed inside the ground for this fixture.
Matchday #GrabAJab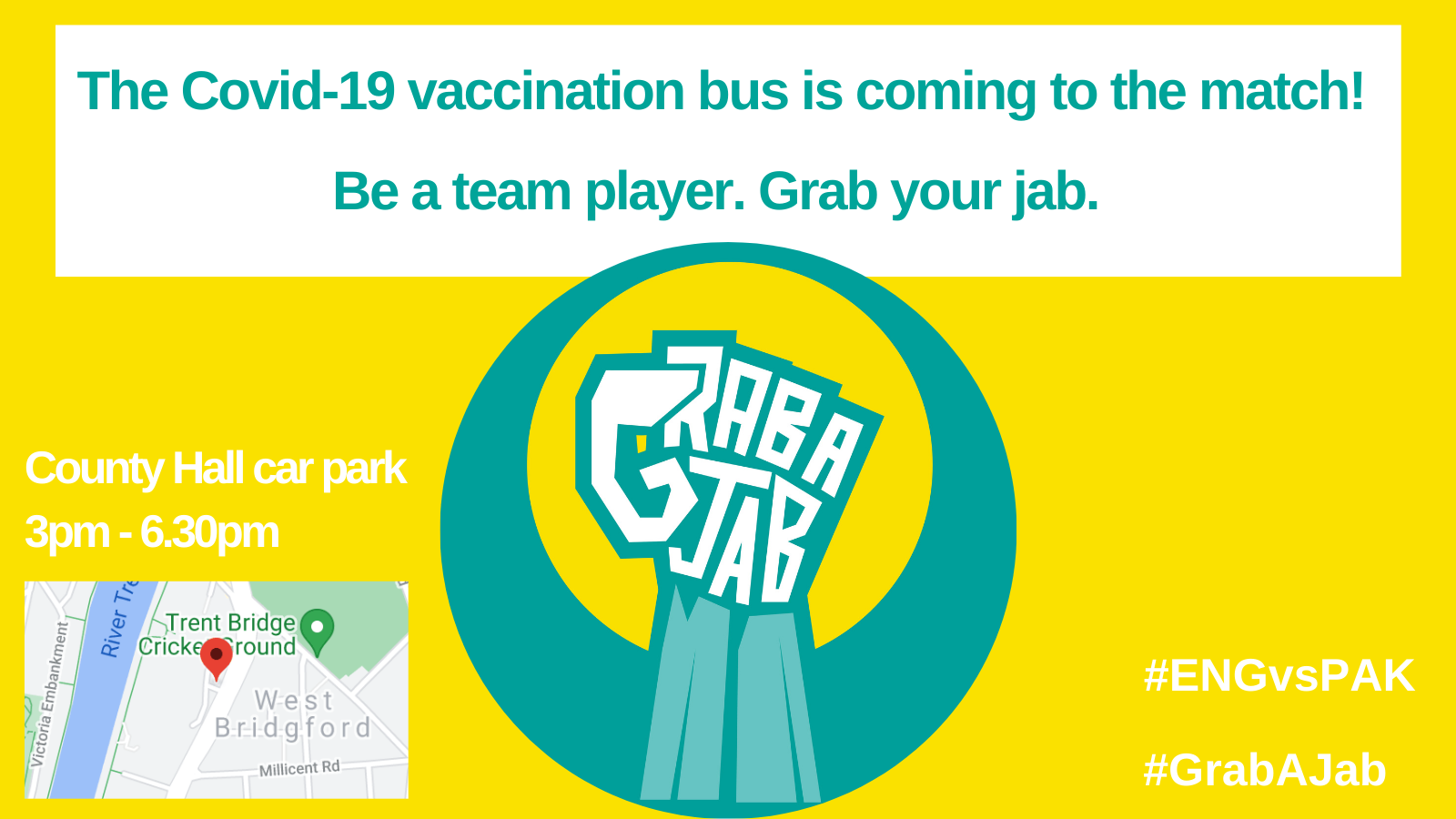 If you are aged 18 or over, you can pop along to the NHS Covid-19 vaccination bus on the matchday between 3pm and the start of play at 6.30pm.
The bus will be parked over the road in the County Hall car park and NHS doctors and nurses will be on hand to answer any questions.
No appointment is needed.
The Pfizer vaccine will be available to match ticketholders who have not been vaccinated to date, as well as those who had their first dose of Pfizer more than eight weeks (56 days) ago.
For more information on the vaccination programme locally, visit www.nottsccg.nhs.uk.
*Kindly note that those who grab a jab on the matchday will still be required to take a lateral flow test within 48 hours of the fixture and demonstrate a negative result via one of the approved methods. The gates of Trent Bridge will open at 4.30pm. The match gets underway at 6.30pm.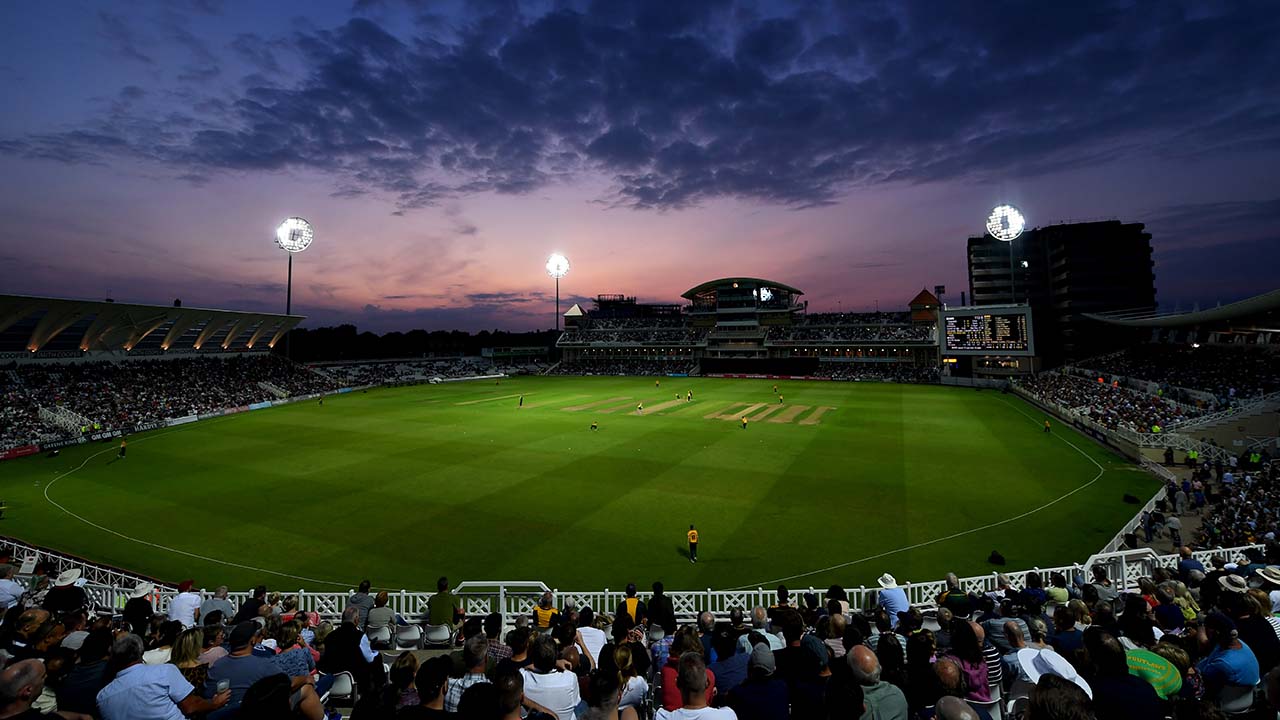 Arriving at the Ground
Please bring along some form of photographic identification, in case we need it to authenticate your NHS Covid Pass.
The gates of our venue will open at 4.30pm. Kindly approach the gate designated on your ticket and arrive as soon after that time as you can. We will be sure to keep you entertained both in our concourse areas and in your seat.
Please allow plenty of time to get into the venue, endeavour to keep bags and belongings to a minimum and engage with our friendly staff and volunteers, as the process will take a little longer than usual and we wouldn't want you to miss any of the action.
Be sure to have your NHS Covid Pass or approved proof of Covid status ready, open and in your hand from as soon as you arrive within the queue, as well as having your ticket ready for our friendly stewards to scan.
Whilst you are within our venue
Although Covid legislation will not apply within Trent Bridge for the duration of the event, we would request that spectators apply a face covering whilst moving around the venue, albeit this will not be compulsory.
Please look out for directional signage, follow the advice of our friendly stewards and only use your allocated seat throughout.
Please behave responsibly, be courteous to your fellow spectators and our staff, and follow the instructions on the big screens and given by the match announcer on the day.
Due to the complexities regarding entry, we kindly request that you remain in the venue for the duration of the event once you arrive.
Kindly note that exit arrangements may be staggered in order to ensure safe passage for all.
Note that our usual ground regulations continue to apply.
Prior to arrival at our venue, and from when you leave, you will need to abide by Covid regulations.
Hours of Play
Gates open at 4.30pm, with the start of play scheduled for 6.30pm. Each side will bat for a maximum of 20 overs.
First innings starts: 6.30pm
Interval: 7.55pm
Second innings starts: 8.15pm
Close: 9.40pm
There is provision for an extra 30 minutes to be added on to make up for any loss in time.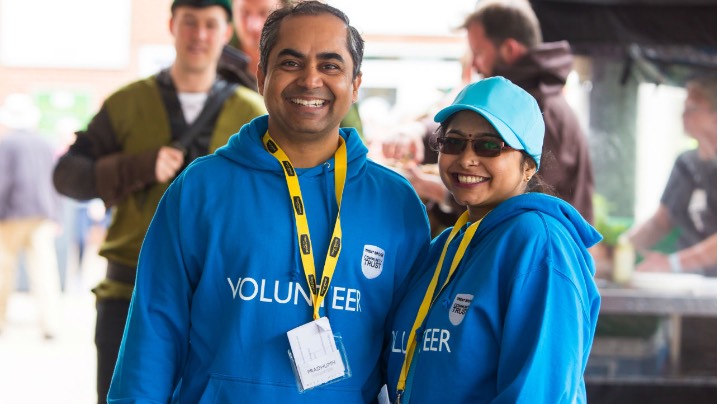 Assistance on the day
If you have any queries during your day at Trent Bridge, one of our Happy to Help volunteers, wearing blue, or stewards will be only too delighted to help. Additionally, our Above and Beyond volunteers will be available to assist guests with disability or accessibility needs and their helpers during the match.
Public Wi-Fi
Public Wi-Fi is available throughout Trent Bridge, which you are very welcome to use at your leisure.
Simply connect to The Cloud from the available list of wireless networks and follow the sign-in or login instructions.
Should you experience any technical difficulties, if you are able to access the internet via other means (such as 4G), helpful guides are available at www.sky.com/wifi or you can email wifiuser@sky.co.uk.
Alternatively, the phone number to call is 0844 824 5000.
Our friendly staff will, of course, endeavour to assist you should you struggle with the process of connecting your device to the Wi-Fi.
However, we're sorry to say that we're not able to assist with technical issues. This can only be done via the process with Sky above.
Food & Drink
An array of catering options and bar facilities are on offer throughout the ground, featuring locally-sourced produce to satisfy a variety of tastes and dietary requirements.
Kindly note that all bars will be card-only, with cash not accepted.
Trent Bridge Inn Courtyard
Catch of the Day, serving fish and chips (V)
The Grill, serving prime beef burgers
Leg Before Fillet, serving fried chicken (halal)
Santinas wood-fired pizza (V)
Ice Cream van
The Sound Bar, with live bands performing on the rooftop stage both before play and during the mid-innings interval
Clarke's Crafty Ones – serving four different premium draught & bottled craft beers
The Parr Bar, serving draught beers and real ales, soft drinks and hot drinks, as well as sandwiches, tasty Cornish pasties & sausage rolls
Smith Cooper Concourse
Hog Roast and BBQ Brisket
Toasted Big Cheese Melt stall, located near the Dixon Gates (V)
Fresh coffee stall, also serving snacks
Bars serving draught beers, Pimm's, wine & soft drinks
Craft London bar, serving Real Ales & premium draught beers near the Dixon Gates
Ice Cream van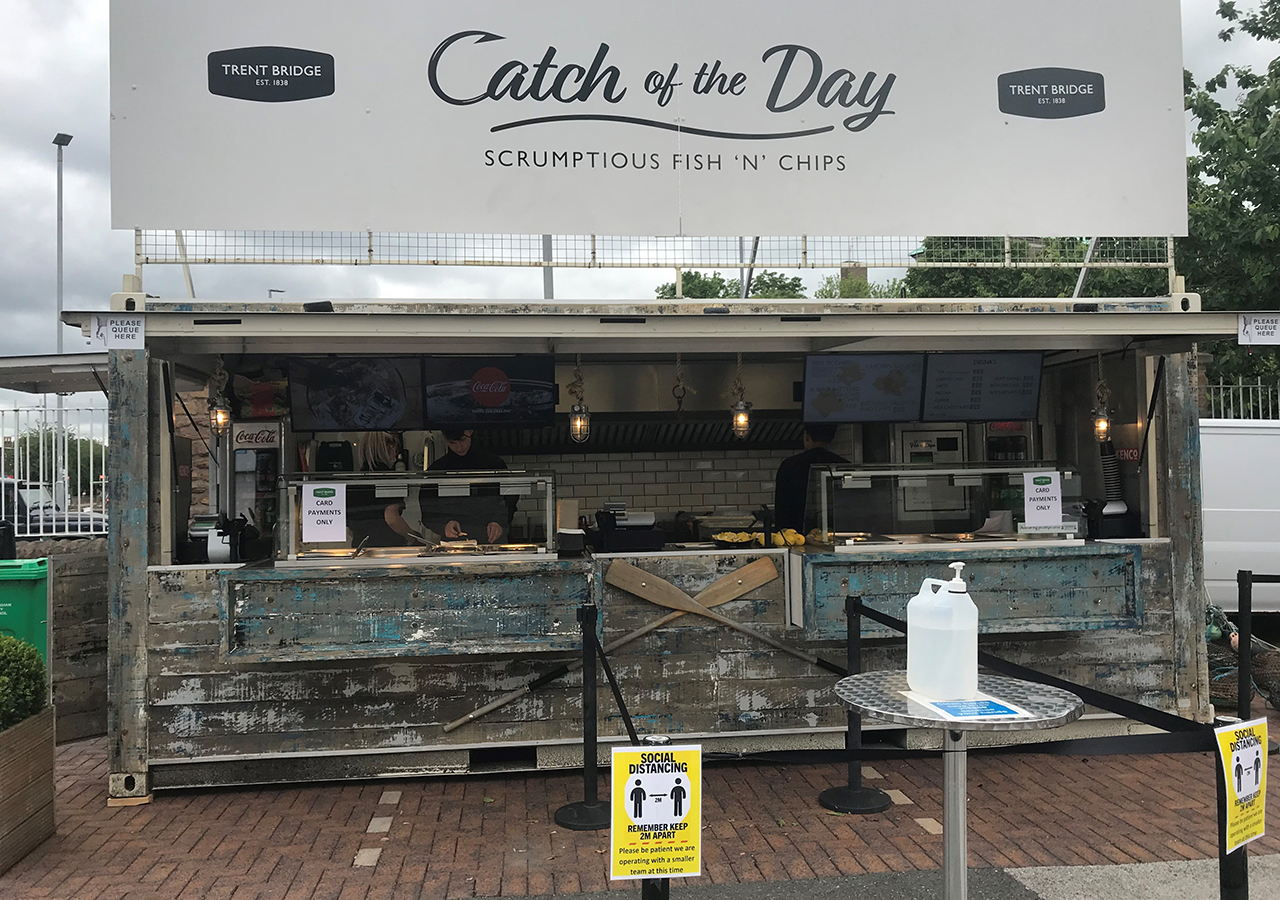 Radcliffe Road Concourse
Filthy Vegan, serving meat-free options (V)
Fresh coffee stall, also serving snacks
Bars serving beer and Pimm's on draught, as well as wine & soft drinks
Jim & Tonic serving a selection of Gin & Tonics
Ice Cream Van
Radcliffe Road Stand
Bars on level 3, serving soft drinks, hot drinks and snacks
Bars on level 5 serving draught beers, wine and soft drinks
Sobers Cricket Hall (Level 2, Radcliffe Road Stand)
Craft London Bar Serving premium draught beers, wines, and Gin & Tonic
Scoreboard (between Radcliffe Road Stand and Yu Energy Stand)
Scoreboard Bar serving draught beers, soft drinks and hot drinks
Yu Energy Stand Concourse
Gallops Farm, serving burgers and sausages
Heavenly Indian Food (V, halal)
Bar serving draught beers, Pimm's & soft drinks
Craft London bar, serving premium draught beers, wines and Gin & Tonics
Jim & Tonic serving a selection of Gin & Tonics
Fresh coffee stall, also serving snacks
Ice Cream van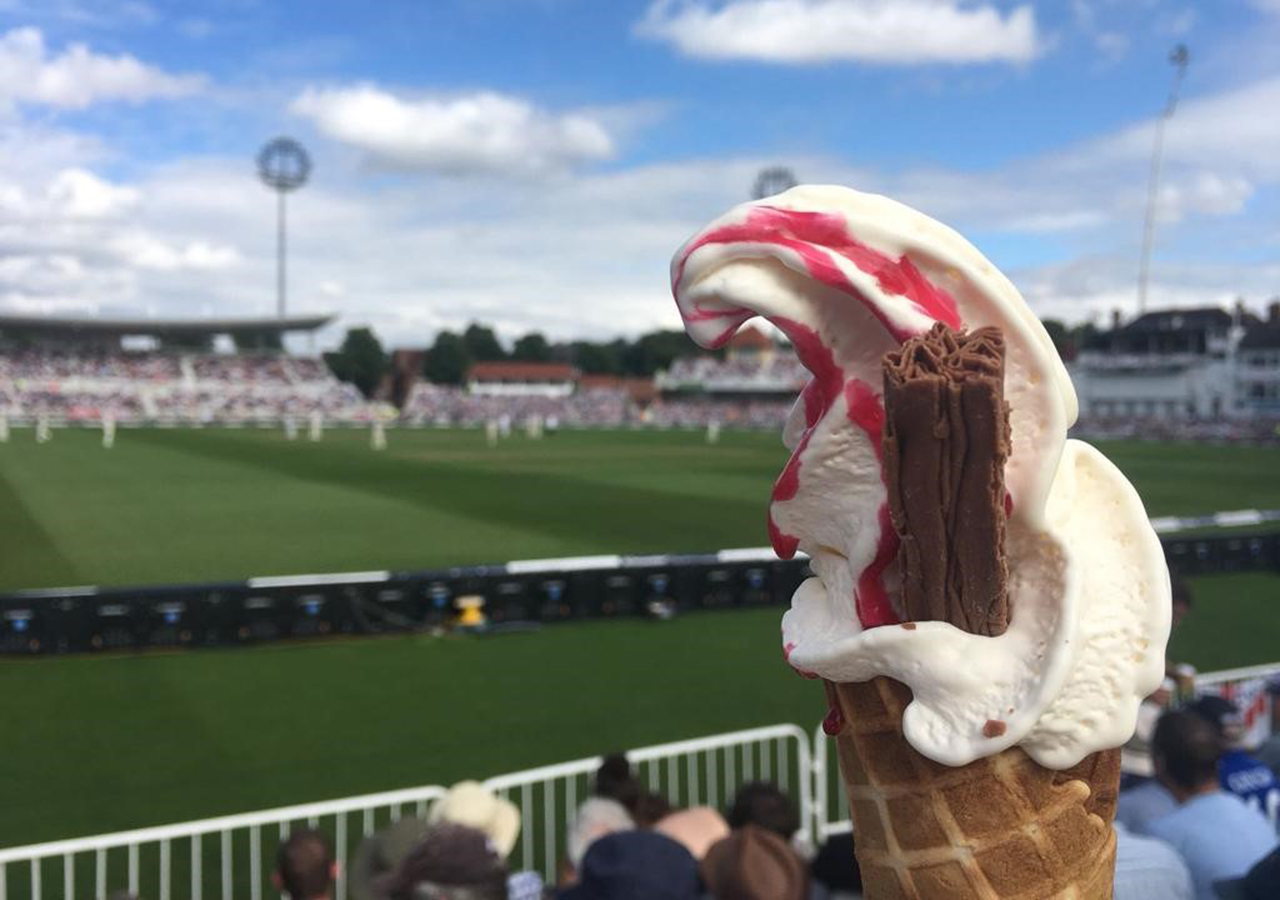 Hound Road Concourse
Hound Road Bar, serving draught beers, Pimm's, soft drinks and hot drinks
Craft London Bar, serving premium draught beers
Craft London wine, prosecco and Pimm's bar
Food hamper collection point
Squash Complex/Ticket Office
The Rice Bar: Real Ale bar with TV (on first floor), serving draught beers, real ales, wines, spirits & hot drinks.
Picnic hamper collection
Pre-ordered picnic hampers can be collected from behind the Hound Road Stand between 4.30pm and 6.30pm.
You are, of course, welcome to bring your own food and soft drinks in plastic or cardboard containers, but please avoid cans, glassware and metal cutlery. Please be reminded that bringing alcohol into the ground is not permitted.
Water Dispensers
Water dispensing facilities will be available around the ground if you wish to use your own refillable water bottles.
Club Shop
Don't forget to have a look around our Club Shop, at the rear of the Radcliffe Road stand, which offers a range of England and Trent Bridge merchandise for purchase.
Additional Trent Bridge retail outlets will also be in position on the concourse of the Smith Cooper and Radcliffe Road Stands, and in the TBI Courtyard.
Kindly note that all retail outlets will be cashless.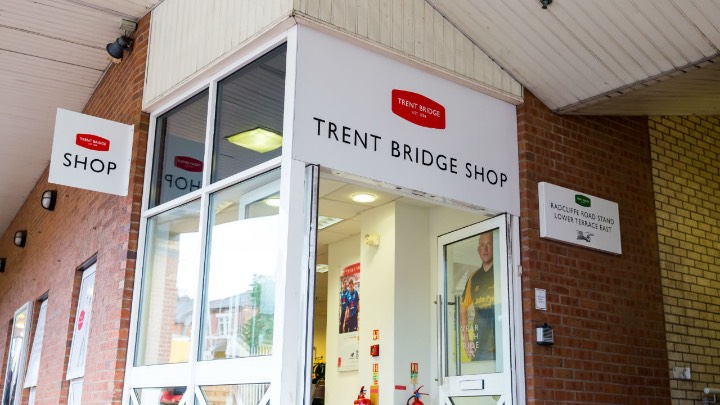 Toilet and baby changing facilities
Toilet facilities will be open and signposted around the grounds, with stewards on hand to guide you to your nearest facility.
Changing facilities are available in the William Clarke Stand ladies' toilets, the Hound Road ladies' toilets and the first-floor toilets on the East Wing of the Radcliffe Road Centre. Please feel free to ask any volunteer or steward for directions.
The squash complex changing rooms can be made available upon request at the Ticket Office as further baby changing facilities accessible to men, or as a quiet feeding area.
First Aid
First Aid facilities will be available at the rear of the Radcliffe Road and Smith Cooper Stands.
Accessibility at Trent Bridge
Wheelchair viewing positions are available in front of the William Clarke and Smith Cooper Stands, as well as the Hound Road Upper, Radcliffe Road Lower and the top of the Smith Cooper Stand.
Please feel free to ask your nearest steward, or Above and Beyond volunteers wearing blue, if you have any questions regarding our accessible facilities around the ground, as they'll be delighted to assist you.
Multi-faith room
If you want to get away from the hustle and bustle to pray, a multi-faith room has been set up in Squash Court Two situated just next door to our Ticket Office. Please see a steward or Happy to Help volunteer if you need directions.
Junior wristbands
All spectators visiting with children can take advantage of our free wrist band system. Simply collect your band from one of our gate stewards or volunteers, or alternatively ask a member of staff on the Radcliffe Road Reception or Ticket Office.
On the reverse of your wrist band, where details are well hidden from view, simply complete the following information:
• Parent/guardian's name
• Contact phone number whilst in the ground
• Your stand and seat location
• Date
These details will then help a steward reunite you with your child should you become separated or should he or she get lost around the ground.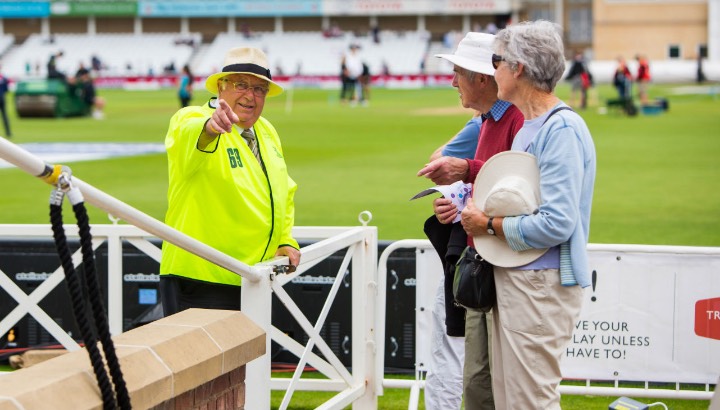 Safety and security
Our stewards will be on hand to ensure you are safe and secure throughout your day at Trent Bridge and should be your first port of call if you see anything that you may consider dangerous or suspicious.
We ask that you travel light and bring only essential items. Bags are best left at home although we do allow small ones through the gates. You will be searched upon entry, so please arrive in good time.
Cameras and mobile devices
Please note that the use of any cameras, mobile devices or any electronic equipment for the recording, transmission or communication of match footage, details, statistics, images (on any platforms including but not limited to websites and social media) etc, is not permitted, other than with the proper accreditation. All ground regulations apply.
You can, however, take pictures for your own personal use, providing you do not use specialist equipment such as telephoto lenses, tripods or mono pods.
Accredited photographers will be present during the match and will be taking images for use on our printed marketing materials and digital channels. If you or anyone in your party would not like photographing, then please inform our photographer or your nearest steward.
You can view a full list of ground regulations here.
Ticket refund policy
If, for the day for which the ticket is valid, the venue is unable to admit spectators OR play does not take place OR play is restricted, you will be entitled to a refund of only the match ticket value subject to there being: (a) non admittance of spectators OR zero to 10 overs are played and no result is obtained - a full refund; (b) 10.1 overs to 20 overs are played and no result is obtained - a 50% refund. In no other circumstances can money be refunded.
In respect of tickets purchased in advance for the day on which this ticket is valid, the refund process will be commenced automatically by Nottinghamshire County Cricket Club to the original purchaser only. Any refunds will be processed either by refunding to the debit or credit card used to make the purchase or by BACS payment.
For refund queries, please contact our ticket office via questions@nottsccc.co.uk. Information is also available at www.ecb.co.uk/refundscheme. Please allow 30 days for the refund process to take place.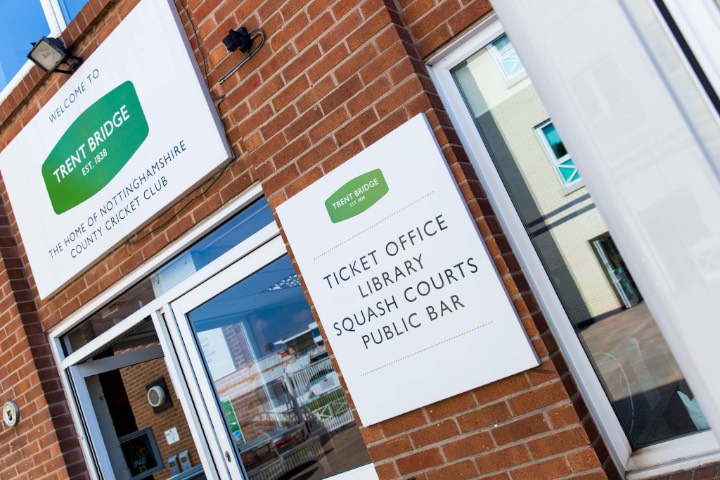 Contacting the Ticket Office
Kindly note that, to avoid indoor face to face contact for the safety of our staff, the Ticket Office will not be open for spectators as a walk-in facility inside the ground during the course of the event.
Members of our friendly team will be available at the windows to resolve any issues before you enter the venue and will be contactable throughout at questions@nottsccc.co.uk or 0115 899 0300.
Spectators will be permitted to enter the building in order to access other facilities.
Pavilion Access
In light of recent events in relation to Covid-19, it has been deemed essential that we continue to protect the integrity of the accommodation required for players, support staff and officials.
Consequently, the Pavilion building, including the Long Room, will be restricted to use by those individuals, and we will unfortunately not be able to provide an indoor facility for members at this fixture.
Whilst being able to provide indoor access as usual would of course have been our preference, we have brought in additional facilities to ensure that all relevant amenities are close by.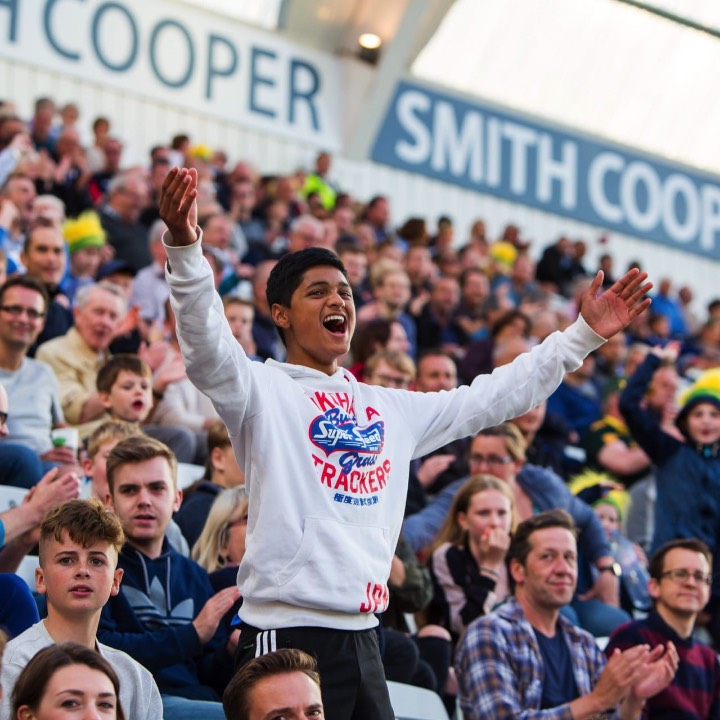 After the match
Just a few hours after the match is over, look out for your exclusive post-match email to those that purchased tickets. It includes reaction to the game, photographs and the opportunity to provide feedback on your matchday experience with us. Please feel free to forward this communication to those that attended the fixture with you.
Looking for somewhere to stay?
Nottingham Tourist Information Centre, situated on Smithy Row in the City Centre, has an up-to-date view on availability across the city. They can be contacted on 0844 477 5678 or you can go online here.
Opting in to the Events Research Programme
We are requesting that all attendees provide their name, address, date of birth and contact information and consent to taking part in the Events Research Programme.
Complete the consent form here, and if you are the lead purchaser, kindly provide the information to your companions too.
Any questions?
If you find yourself in need of assistance, please contact the dedicated helpline on 0800 408 4525 (8am-8pm daily) or email our friendly team at questions@nottsccc.co.uk, and we will come back to you as quickly as we can.
Wait times for a response may be a little longer than usual, so please remain patient.
We can't wait to welcome you to Trent Bridge.