Matt Carter believes his Nottinghamshire side has the credentials to bounce back from a high scoring defeat against the Birmingham Bears as the Outlaws prepare to face Northamptonshire Steelbacks at The County Ground in the Vitality Blast.
Peter Moores has named an unchanged squad of 14 following Friday's game under the lights at Trent Bridge against the Bears: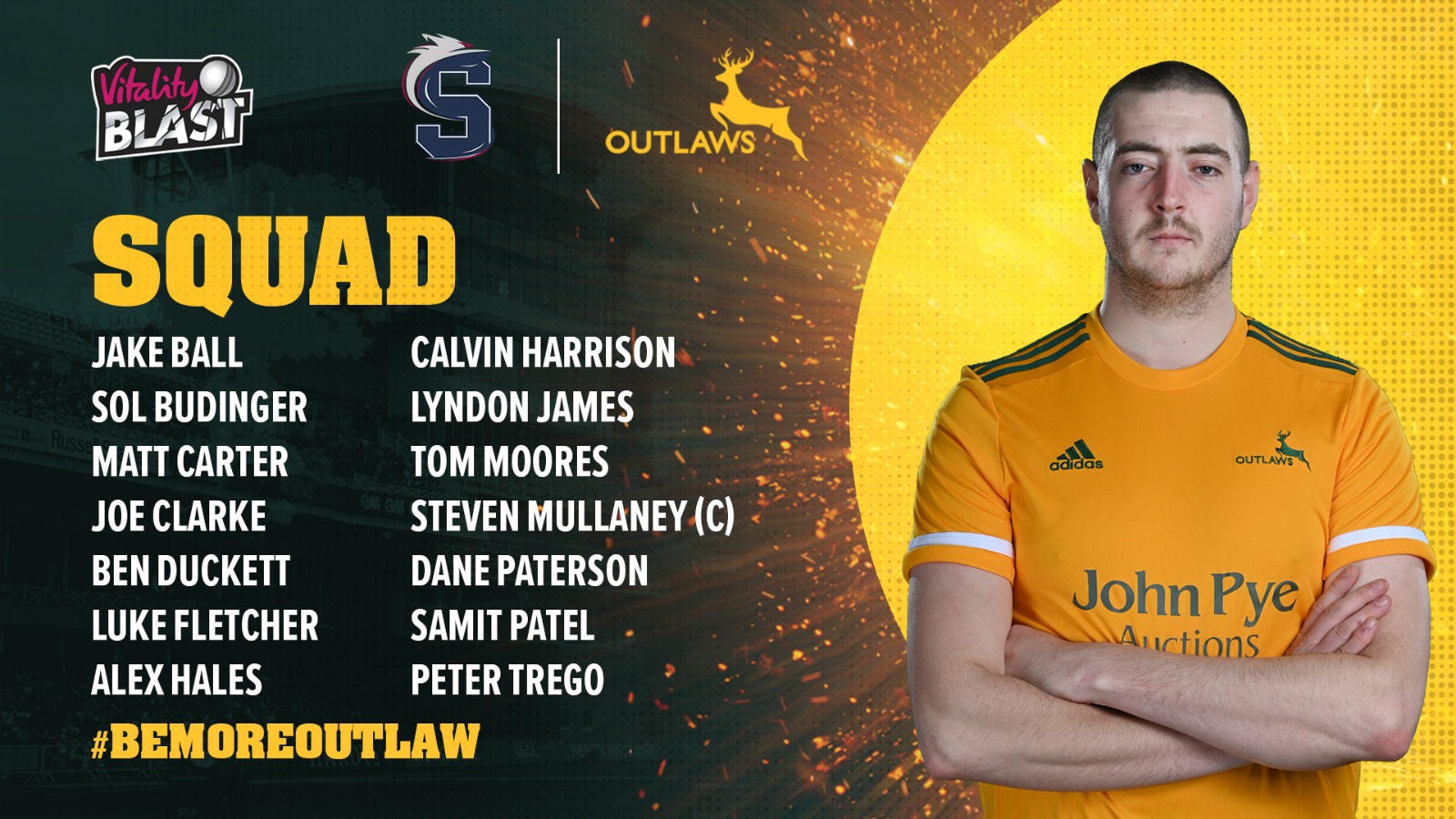 Carter reflected candidly on the Outlaws' showing in their first home T20 fixture of the year, where Nottinghamshire fell 18 runs short of the visitors' 229 total.
"It hasn't been the start we intended, but we have time to look at it and think about our strategy," the off-spinner said.
"At the moment it's probably the bowling that is letting us down, and giving the opposition too many extras - but we can identify that and improve.
"We will put those first two results to bed and move forwards."
Carter is positive that Notts will be able to do exactly that tomorrow, and draws much confidence from the showing of several new members of the Outlaws side.
23-year-old leg-spinner Calvin Harrison, who last week signed a deal until the end of the season, came in for particular praise from Carter.
"It's Calvin's character that is most impressive, he could fit into any team," he said.
"The fact that he is a leg-spinner in T20 makes him dangerous, and he can hit the ball down the order. He is electric in the field, too, so he has a terrific all-round game.
"I'm delighted to have him in our team."
Harrison's performance was just one of many sources of delight for Carter, with the bowler also referencing the positive impact of the return of crowds to Trent Bridge.
"I tell you what, I have really missed it!" he smiled.
"It has been difficult playing cricket in front of no crowds and it just lifts you when you have the noise.
"It adds a lot to the occasion when you have the crowd like we did at home, even when there are only 4,000 people.
"It gives you that buzz, and you've got someone to celebrate with, aside from your teammates, when you get a wicket."
Fans being allowed back into grounds is one of many ways in which the Vitality Blast has taken on a more normal feel following the irregularities of last season.
Owing to the competition's pandemic-induced restructuring in 2020, it is now a little under two years since Notts locked horns with the Steelbacks in the shortest format.
That encounter resulted in a seven-wicket victory for the Outlaws, and looking ahead to Sunday, Carter is confident of again picking up two points.
"It goes without saying, there are no weak teams in this competition. We know what we need to do, we are still very confident, and Sunday's game is a new one that we can look to win.
"We will do our homework on Northants and go in with belief. If we can get into the game early, I am sure that we will come away with a positive result."