Dane Paterson has attributed Nottinghamshire's success with the red ball to the relentless pressure built by the bowling attack, ahead of the visit of Lancashire in Division One of the LV= Insurance County Championship.
Peter Moores has a 13-man squad for the fixture, with Joey Evison returning from injury to replace Peter Trego following Notts' triumph over Somerset by an innings and 160 runs in Taunton.
Tickets are available for Notts v Lancs (5-8 September, from 10.30am) here...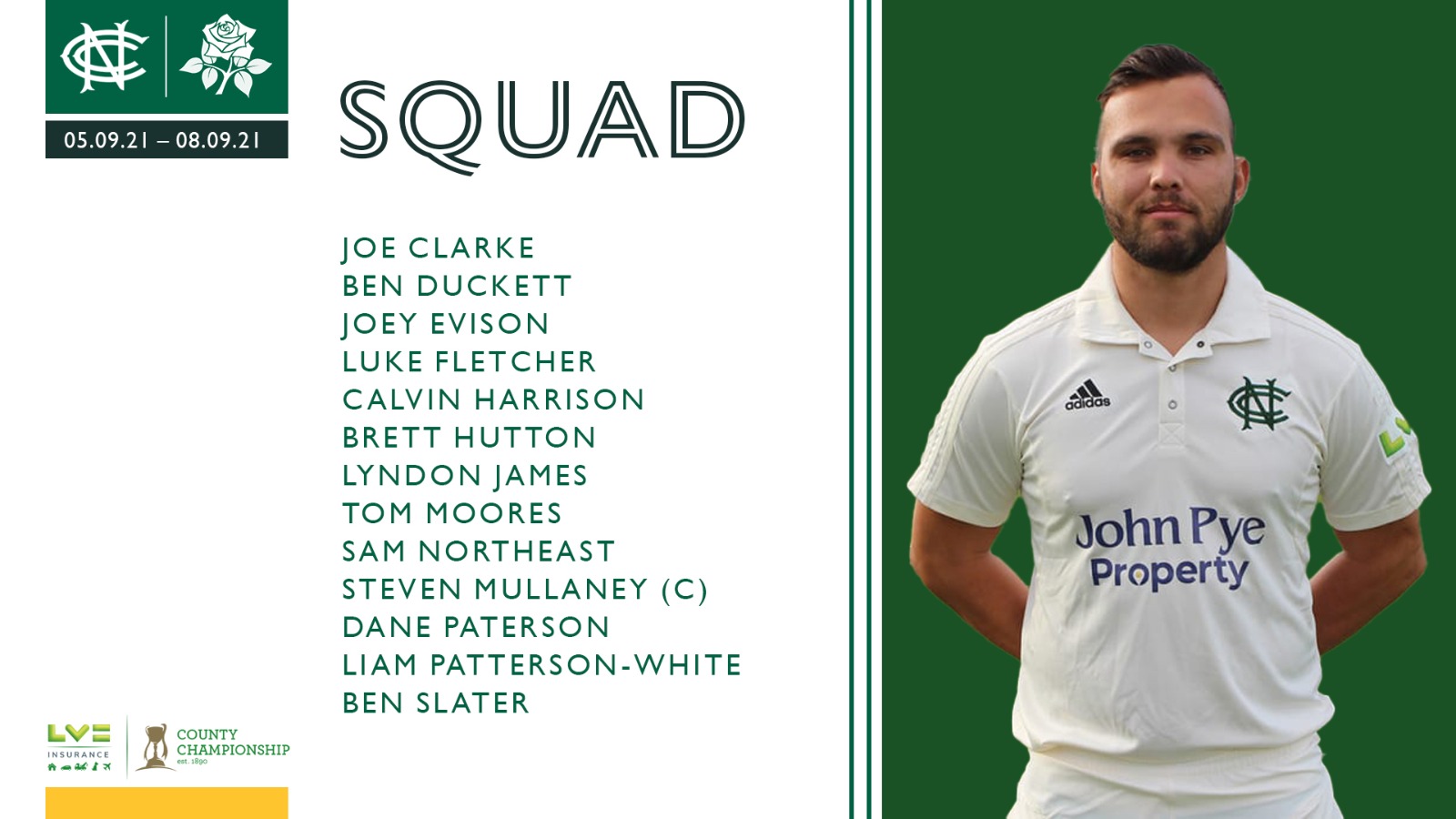 "When [Luke] Fletcher and Brett [Hutton] opened the bowling in Taunton, they created pressure from the off," Paterson said, "and coming on first change, I was able to add another challenge.
"We all try to keep the pressure on so that when we do strike, it is not easy for the next batter. We are always there or thereabouts in our areas, especially for their first 20 balls.
"The best thing about what we do is that in our second and third spells, we still have the same hostility. Mentally, it would be easy to think we are tired, but we are ready to go, and as soon as we get ourselves in that space where we think it will be difficult, we pull our fingers out. Our mindset is very strong.
"At Somerset, it just felt like maiden upon maiden. This season, if the front-line seamers haven't taken wickets, Lyndon has come up and struck in his first over.
"We call it an investment session, where we get no wickets but build pressure, then all of a sudden the game opens up. That has been our blueprint, and it has worked well."
Paterson saw the manner of the victory against Somerset as crucial for their chances of County Championship silverware.
The Green and Golds' losses to Warwickshire earlier in the season left them with a points disadvantage heading into the second stage, yet securing the only win of Division One's first gameweek has hoisted Notts back into the reckoning.
The result was, according to Paterson, the product of hard graft off the back of a significant white-ball block, and driven by a fervent hunger for success.
"I think we had to win that opening game to get things started," Paterson said.
"Winning against Somerset and beating them with an innings to spare speaks volumes about the squad we have. Everybody has contributed to this red-ball campaign, and we saw that again this week.
"The desire has always been strong to win this competition, and we finished with more points than anyone else in the country (in the group stages). It is evident now that there is even more hunger to go on and do well after the start we have made."
Paterson has represented Notts 24 times this season across all formats, with only Steven Mullaney and Luke Fletcher bettering his number of appearances.
The seamer has taken 36 wickets with the red ball at an average of 20.41, and he admits that small margins may prove to make the biggest differences in the lead up to the season's crescendo.
"The work I did in the run-up to the Somerset game was tough," he said.
"I bowled 40 overs and had gym sessions afterwards to get me ready for the Championship. I did a lot of protective work during the Royal London Cup, and it is important to get rest, too, because the games keep coming thick and fast.
"Now we have our sights on these last few games, there is a goal that we are pushing towards. It was nice that, at Taunton, we won the game and, instead of getting straight onto the bus, we stayed at the hotel, and drove the next morning. Those small things all help because had we driven back for over four hours, we would have needed a crane to get us out of our seats!"
"For these games coming up, we need to stick to what we do, without worrying about winning. If we stick to our processes we can go the whole way. If you put too much pressure on yourself, you are always going to be disappointed, instead of having fun on the field, doing well and celebrating each other's success."
*******
Nottinghamshire continue their quest for red-ball glory at home to Lancashire, from 10.30am on Sunday 5 September.