BALL AND CLARKE IN ATTENDANCE AS FORGET ME NOTTS' CHRISTMAS LUNCH CAPS LANDMARK YEAR
Trust News
Nottinghamshire first-team regulars Jake Ball and Joe Clarke were in attendance as the Trent Bridge Community Trust capped a landmark year for the Forget Me Notts project at its annual Christmas lunch.
Over 70 were in attendance for the event, including regular Forget Me Notts attendees who are living with dementia, their carers, volunteers and members of the sports clubs the initiative is affiliated with.
The Christmas lunch was made possible courtesy of a generous donation from John Pye Auctions, Nottinghamshire's official team sponsor.
"It's inspirational to see the work that the Trust do to help people in the local area," said Clarke.
"Dementia is something which affects so many people, so it's great that Forget Me Notts can help them to stay active and give them something to look forward to each month."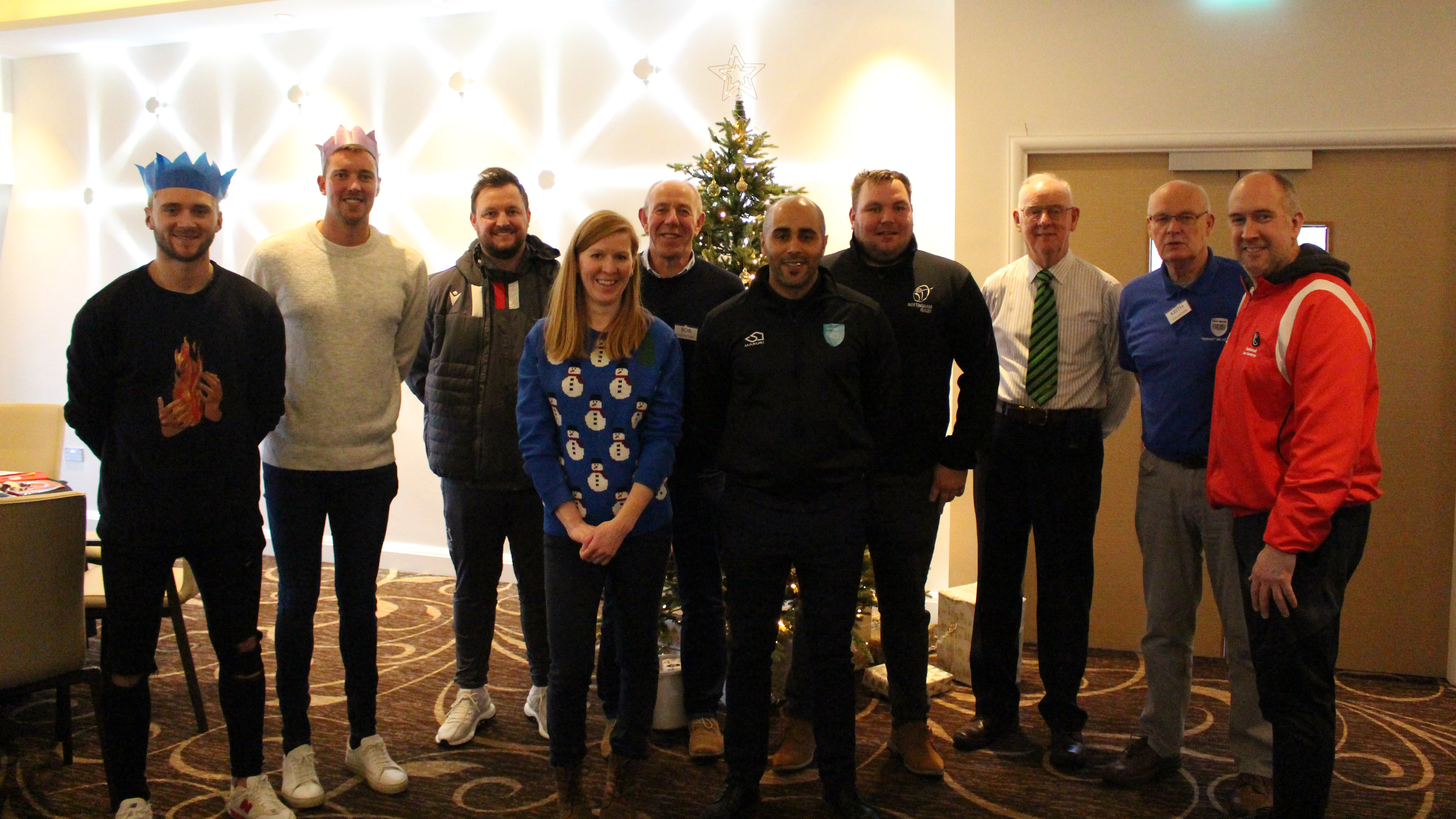 Forget Me Notts has undergone rapid expansion in the past 12 months, with the Trust's long-running sessions of quizzes, games and reminiscence at Trent Bridge supported by a new programme of sporting activities.
The new sessions allow attendees to enjoy football, cricket, rugby, ice skating and golf, in partnership with the Nottingham Forest Community Trust, Nottingham Rugby, the National Ice Centre and Edwalton Golf.
The partnership between the clubs, which is the first of its kind in the UK, was rewarded with a win in the Health and Wellbeing category at the Celebrating Rushcliffe awards.
"Forget Me Notts makes an incredible impact on the local community," said Ball, who also attended last year's Christmas lunch.
"It's really important that all of us at Trent Bridge do what we can to give something back locally, which is why I've become a supporter of Age UK Notts in the past year, and have them as my bat sponsor.
"I was also at the Trust's tenth anniversary celebration event last month, and it was humbling to hear the stories of some of the people who've turned their lives around thanks to some of the schemes they offer.
"It's great that such a beautiful venue as Trent Bridge can be used to help the community."
*******
Find out more about the work of the Trent Bridge Community Trust here.
SIGN UP FOR ALL THE LATEST
It's jolly convenient to receive latest news, ticket information and behind the scenes exploits direct to your inbox and we'll never pass on your information to others.