Roughly six miles separate Bulwell, the home town of Luke Fletcher, and Trent Bridge, his home venue for the past 13 years.
His resulting connection to the county of Nottinghamshire, relationship with the members, and recent success meant there was little hesitation for him in signing a deal which will take him up until the end of the 2024 season.
"To have cemented another three years to be here at Trent Bridge is amazing for me and my family," Fletcher remarked.
"I never really pictured myself playing anywhere else, so I would love to finish my career here."
Fletcher will be 35 by the time the newly-penned contract expires, but if his recent form is anything to go by, the seamer's best days could still be ahead of him.
The fast bowler has enjoyed a successful start to the 2021 LV= Insurance County Championship season, taking 36 wickets at an average of 13.22.
He has twice recorded career-best figures, including ten wickets in the match against Worcestershire at Trent Bridge, helping his team to a strong position in the Group One table with one game to go before a switch in formats.
"This year has been the best start to a season I have ever had, so hopefully it can continue," Fletcher said.
"From the team's point of view, we are sitting nicely in second place with a game in hand over Essex, which is a fantastic start.
"We'll get through this next game and into the T20s but we want to finish this block of four-day cricket as well as we can."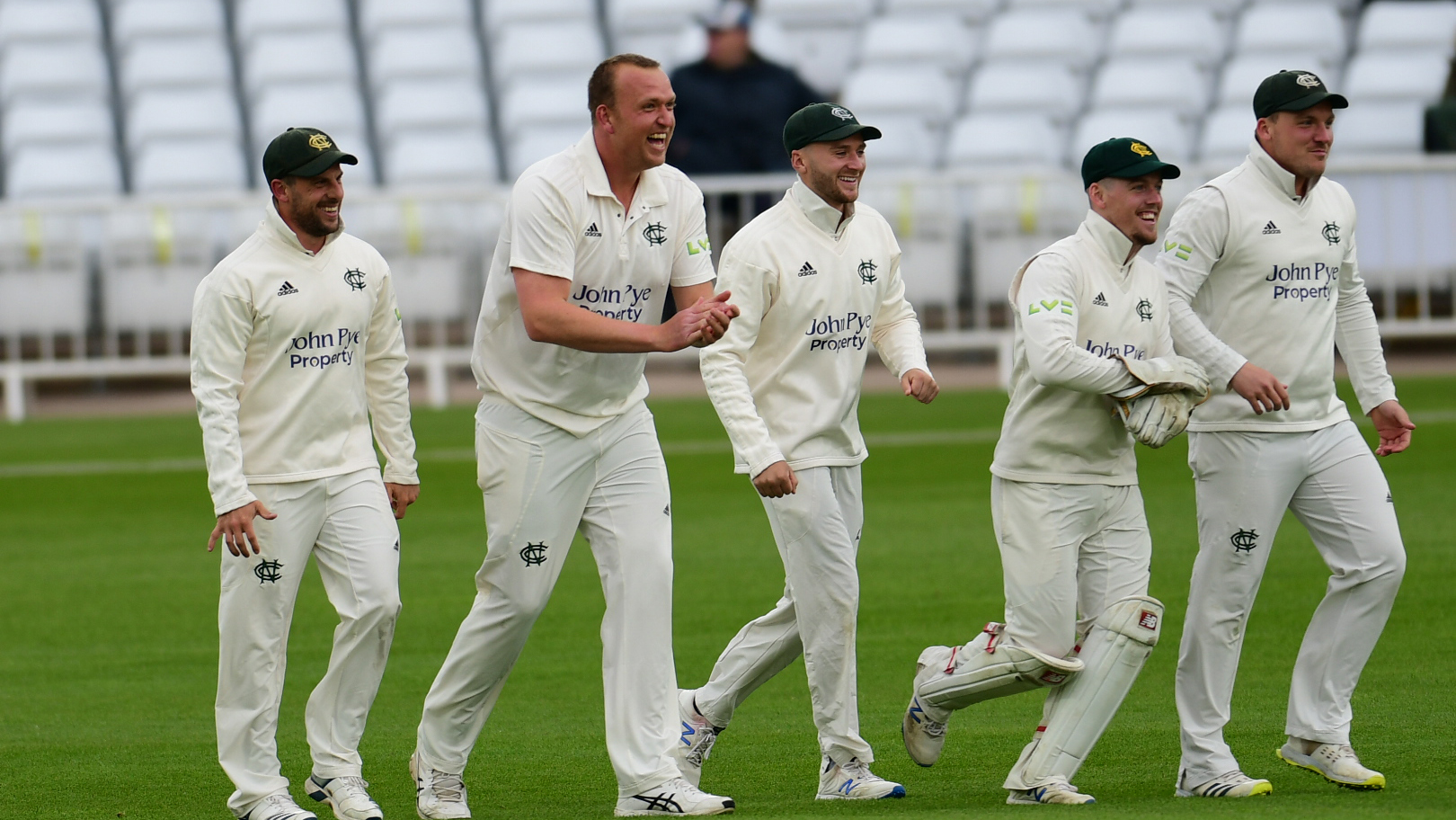 The Notts man suffered an injury prior to the commencement of the 2020 season which kept him sidelined for the entirety of the red-ball campaign, yet the break gave him ample time to charge his batteries and explore his game with Assistant Coach Kevin Shine.
"There was a bit of frustration that last year didn't go to plan due to injury and the pandemic, so I had a year off four-day cricket. But I think my body enjoyed that," he admitted.
"Mentally, too, I came back really excited to get involved and I felt like I had a point to prove at times. I've worked on a few things in the winter with Kevin which has had an impact.
"He allowed me to explore my game. I have always been quite stubborn in the way I have bowled, so just to explore different skills, figuring out positions on the crease and working out how to use my wrist, has been great.
"It has taken a bit of time but the changes have made the difference between getting two or three wickets and five or six."
During the course of his decorated career, Fletcher has taken 367 wickets at an average of 26.42 across 116 First-Class games.
A multi-format player, he has also had success with the white ball, taking 81 wickets in 75 List A games and claiming 79 dismissals in 70 T20 appearances.
Yet it is in the County Championship that Fletcher holds the fondest memories.
"I have been lucky at Notts to be involved in quite a few trophy wins in various formats", he says when asked about his highlights in a Notts shirt.
"But the one that really sticks out for me is the County Championship win [in 2010] because it is so hard to do.
"It requires a full summer of hard work, it's emotional and the games change every session. To get to the back end of the season having won is so rewarding."
Quizzed on his goals in the seasons now ahead of him, Fletcher admits repeating the feat is the ultimate ambition.
"I'd love to win the County Championship again. Having experienced that, but also been on the other side going through a tough run, means I'd love to win that competition and have a large role to play in doing so.
"It would be great to have a 60-wicket season and win the trophy."
"To have cemented another three years to be here at Trent Bridge is amazing for me and my family."

Luke Fletcher
The squad Fletcher now plies his trade alongside is very different from the one he joined as a fresh-faced teenager, yet he remains convinced they have the capability to help him fulfil his ambition.
He himself, meanwhile, is well on the way to that 60-wicket goal.
"This squad is very different, but talented and skilful. We have the potential to do really well," he said.
"Everyone has put their hand up this year, and we have managed to string bat and ball together.
"During the last two or three seasons we would have had a good session with the bat then been off with the ball or vice versa so we are putting it together, and I can only see that getting better.
"There is no reason why this team can't be successful."
*******
From explosive entertainment on the field to a host of family-friendly fun around the ground, there really is nothing like the Vitality Blast at Trent Bridge.
With those glorious summer nights now just around the corner or secure your seats below.