Our four-part history of T20 cricket in its twentieth season reaches a period where the Outlaws, and England, came tantalisingly close to trophy-winning success.
Part four: A tale of two trophies
Secure your seats for the 2022 Vitality Blast here...
*******
They say that to appreciate the highs, first you must experience the lows. But it would have taken a brave man to float that theory past Dan Christian on 20 August 2016.
Notts had approached T20 Finals Day on a run of nine successive wins, but an all-star line-up of Lumb, Hales, Russell and co. met a 21-year-old left-hander in the form of his embryonic career.
"We saved our worst performance of the season for the semi-final," claimed captain Christian ahead of the post-mortem – but, in truth, Northants' Ben Duckett had also saved his best.
The sensation of being so near, but yet so far, was one the Outlaws became all too accustomed to in the mid-2010s.
2013 and 2014 brought home quarter-final defeats to Essex and Hampshire, before a run of five consecutive last-eight appearances was halted on net run-rate in 2015; pipped to the post by a Lancashire side who went on to win the competition outright.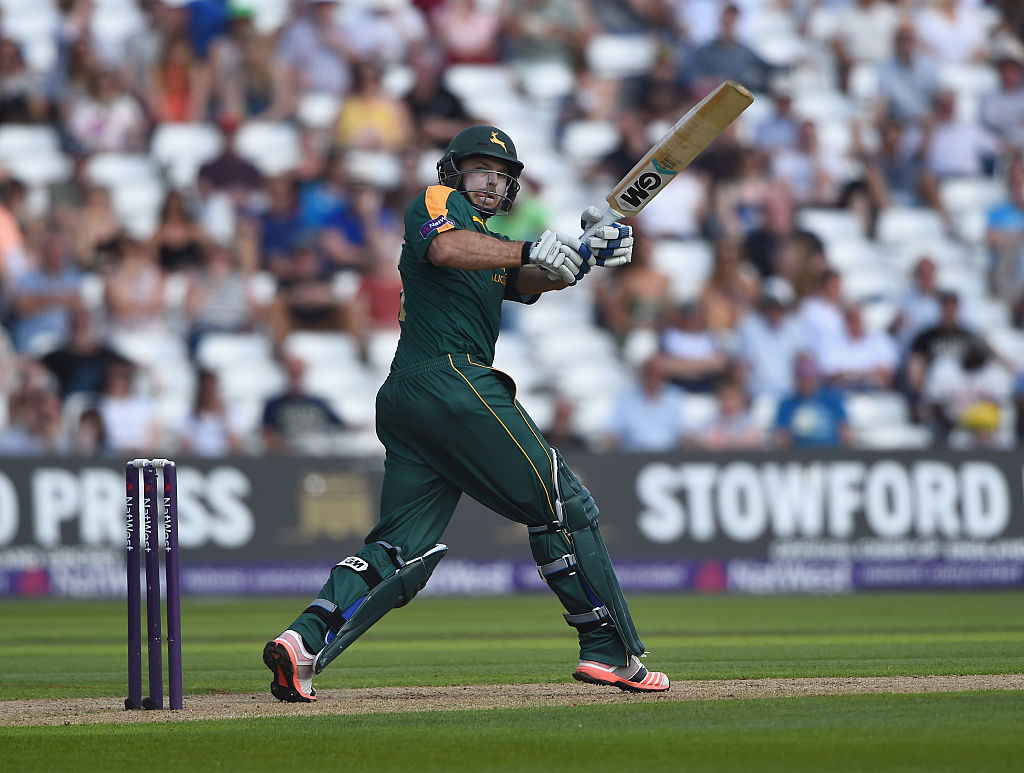 That is not to say, though, that the years were without their high points.
The Outlaws maiden fixture in 2015 brought defending champions Birmingham Bears to town.
But any sheen of invincibility the Bears may have carried up the M42 was soon dispelled by one Alexander Daniel Hales.
Hales was already handily placed on 38 from 31 balls when he began to take quite the liking to the bowling of Boyd Rankin.
A heave into the leg-side, a whip behind square and a hoick deep into the Fox Road Stand later, the right-hander had three consecutive sixes to his name.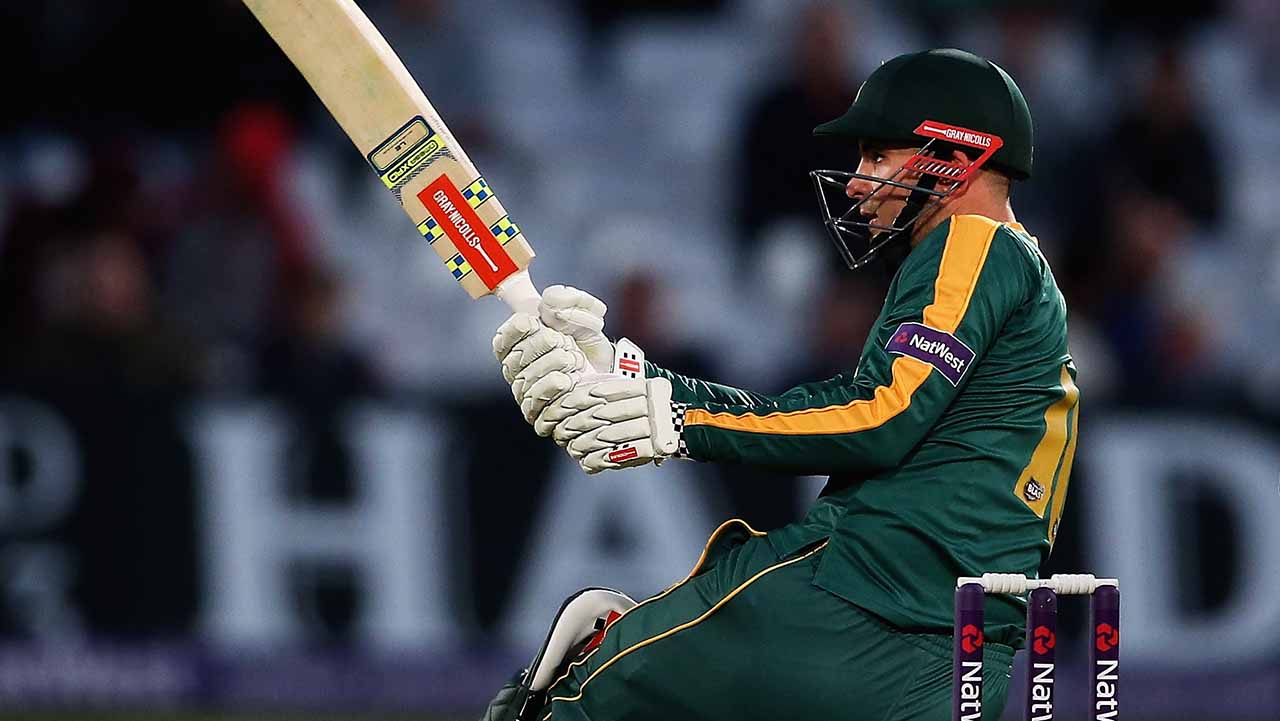 Seeing his longtime teammate in such form, Samit Patel sensibly surrendered the strike at the start of the next over – and the onslaught continued.
A long-levered on-drive, flat-batted sweep and powerful bunt down the ground off Ateeq Javid sent the Trent Bridge faithful into rapture.
Six consecutive sixes from the blade of Hales, and the Outlaws' run-chase had become a formality.
From thoroughbred Hales in 2015 to Bulwell born-and-bred Luke Fletcher in 2016 – this was a format of the game in which players of all pedigrees could enjoy the limelight.
Lancashire Lightning were, in truth, in control of the contest at Trent Bridge that summer, but tardiness with the over-rate led to six penalty runs being awarded to the hosts before the final over was bowled.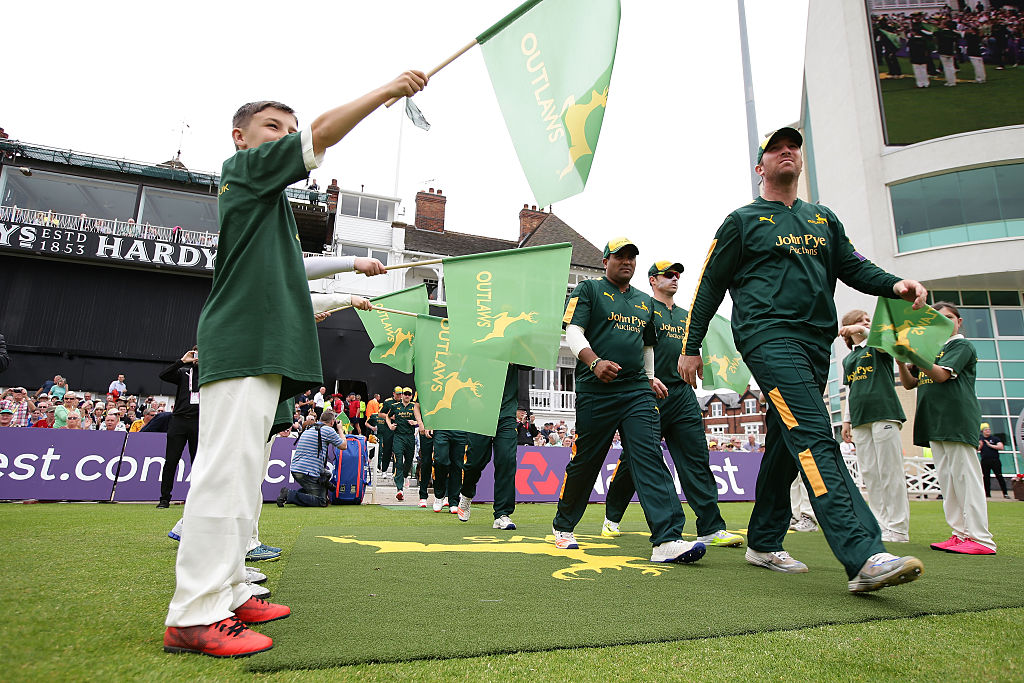 Fifteen to win became nine to win – and after Sam Wood found the stands, Fletcher clipped Arron Lilley away for the victorious single.
Arms aloft, bat windmilling through the night sky – Fletcher's celebration was every bit as impassioned and full-throttle as the man himself.
The Outlaws would win their next eight matches to reach Finals Day, before Duckett's decisive intervention capped a disappointing day at Edgbaston. Even Nuts the Squirrel could legitimately claim to have been robbed of victory in the mascot race, a steward's inquiry not forthcoming despite rumours of a shortcut being taken by Alfred the Gloucestershire Gorilla.
On the international stage, too, it was a time of near misses.
The 2014 World T20 may have seen Hales break new ground as England's first-ever T20 centurion, but the tournament would end in a group-stage exit.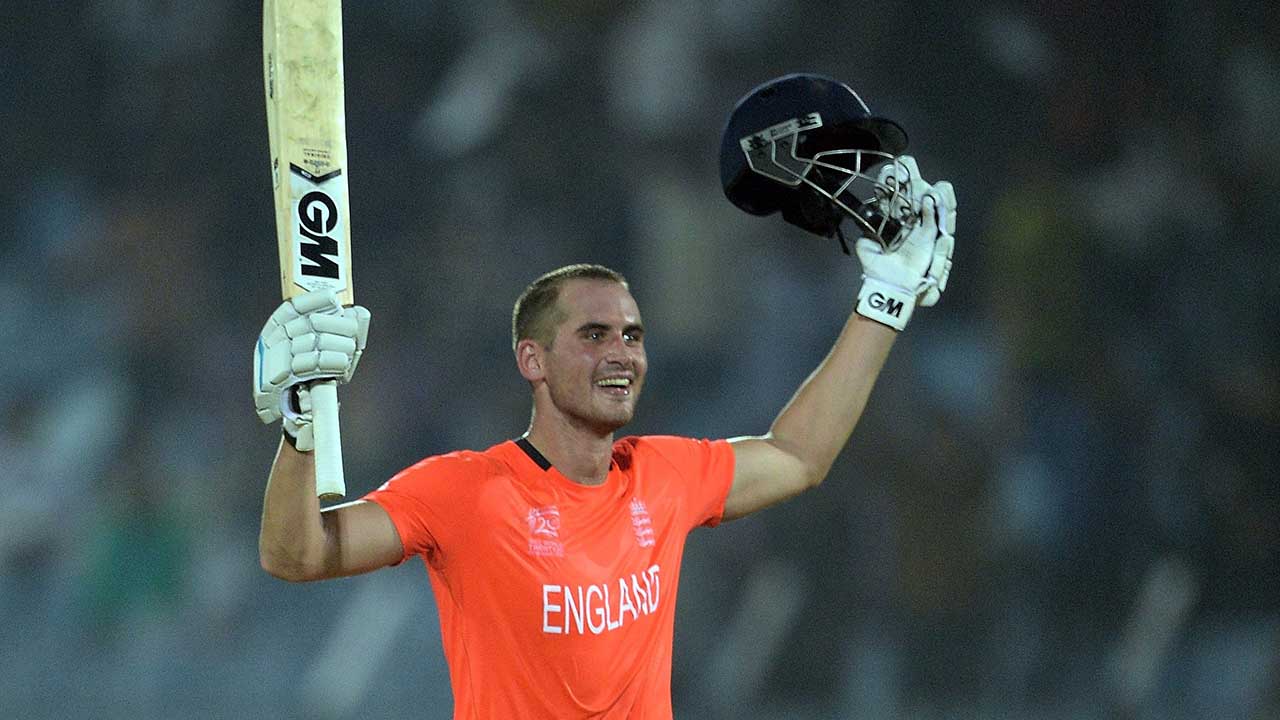 Two years on, a rejuvenated Three Lions reached the final at Eden Gardens, defending nineteen runs from Ben Stokes' final over of the contest.
Four lusty blows later, Carlos Brathwaite had turned the tide in favour of West Indies. Remember the name? How could we forget.
But maybe Stokes' champagne tasted all the sweeter three years later as he became a 50-over World Champion at Lord's.
And maybe Hales, Fletcher, Christian et al enjoyed the revelries to come in 2017 and 2020 that little bit more because of the journey they took to get there.
*******
Be More Outlaw: The 2022 Vitality Blast at Trent Bridge
Notts Outlaws, the 2017 and 2020 Vitality Blast winners, return to T20 action at Trent Bridge this summer from Friday 27 May to Friday 1 July. Pin your green and gold colours to the mast by securing your seats now.
Purchase your Season Ticket here...
Friday 27 May, Notts Outlaws vs Worcestershire Rapids: Secure your seats…
Sunday 29 May, Lightning vs Southern Vipers (Charlotte Edwards Cup): Secure your seats...
Monday 30th May, Notts Outlaws vs Northamptonshire Steelbacks: Secure your seats…
Tuesday 31 May, Notts Outlaws vs Lancashire Lightning: Secure your seats…
Friday 17 June, Notts Outlaws vs Birmingham Bears: Secure your seats…
Tuesday 21 June, Notts Outlaws vs Leicestershire Foxes: Secure your seats…
Thursday 23 June, Notts Outlaws vs Derbyshire Falcons: Secure your seats…
Friday 1 July, Notts Outlaws vs Durham: Secure your seats…