Our four-part history of T20 cricket in its twentieth season reaches the period where the format swept the globe for the first time.
Part three: So near, but yet so far
Part four: A tale of two trophies
Secure your seats for the 2022 Vitality Blast here...
******
While the Outlaws belatedly began to assert a period of domestic dominance over their local rivals, Derbyshire, it was the Phantoms' Director of Cricket Dave Houghton who perhaps best hit the nail on the head having articulated domestic T20's rise from 'hit and giggle' to a competition through which counties could 'make their seasons'.
The 'make your seasons' memo hadn't, at that time, quite landed in Australia, however. It was in January of that year that New South Wales selected rugby league legend Andrew Johns for two matches in an elaborate PR stunt during the KFC Big Bash.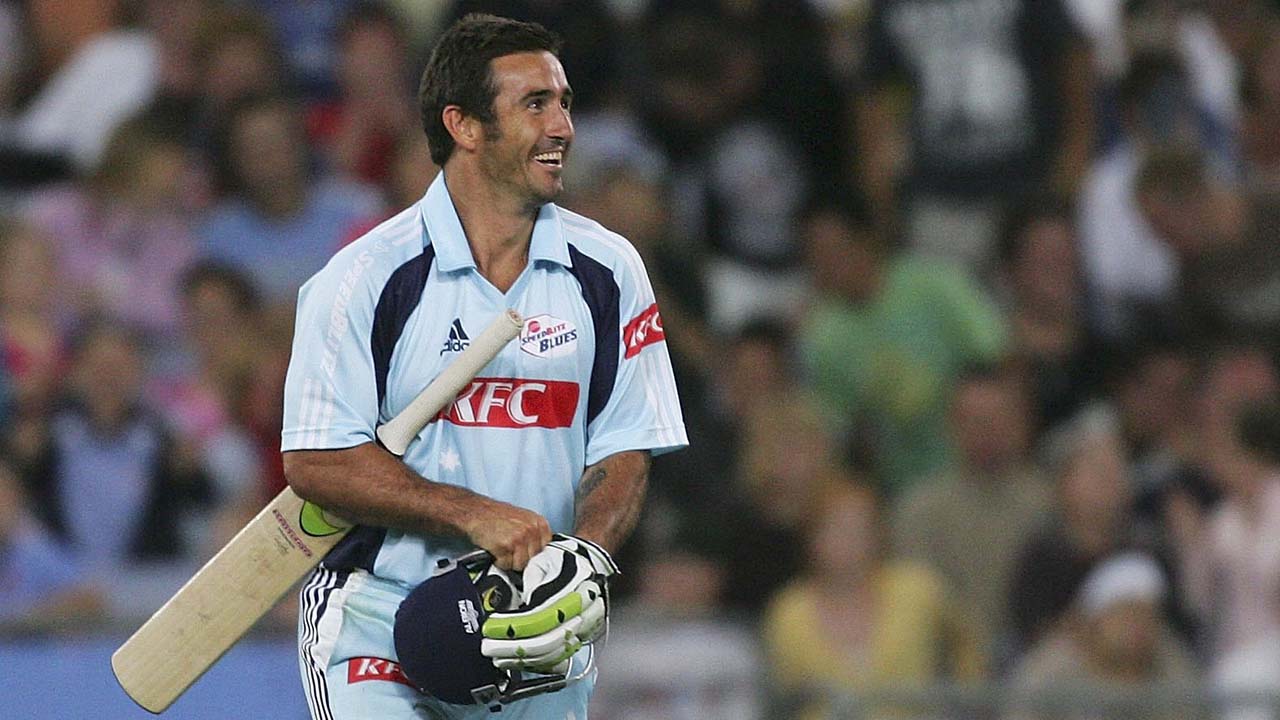 Houghton's first spell at the County Ground ended shortly after his side folded to a 53-run defeat at Trent Bridge.
Graeme Swann was the star with bat and ball that evening, albeit the England off-spinner's successful employment as a top-order 'pinch-hitter' was perhaps an indicator that old strategies from the longer, List A formats were dying hard.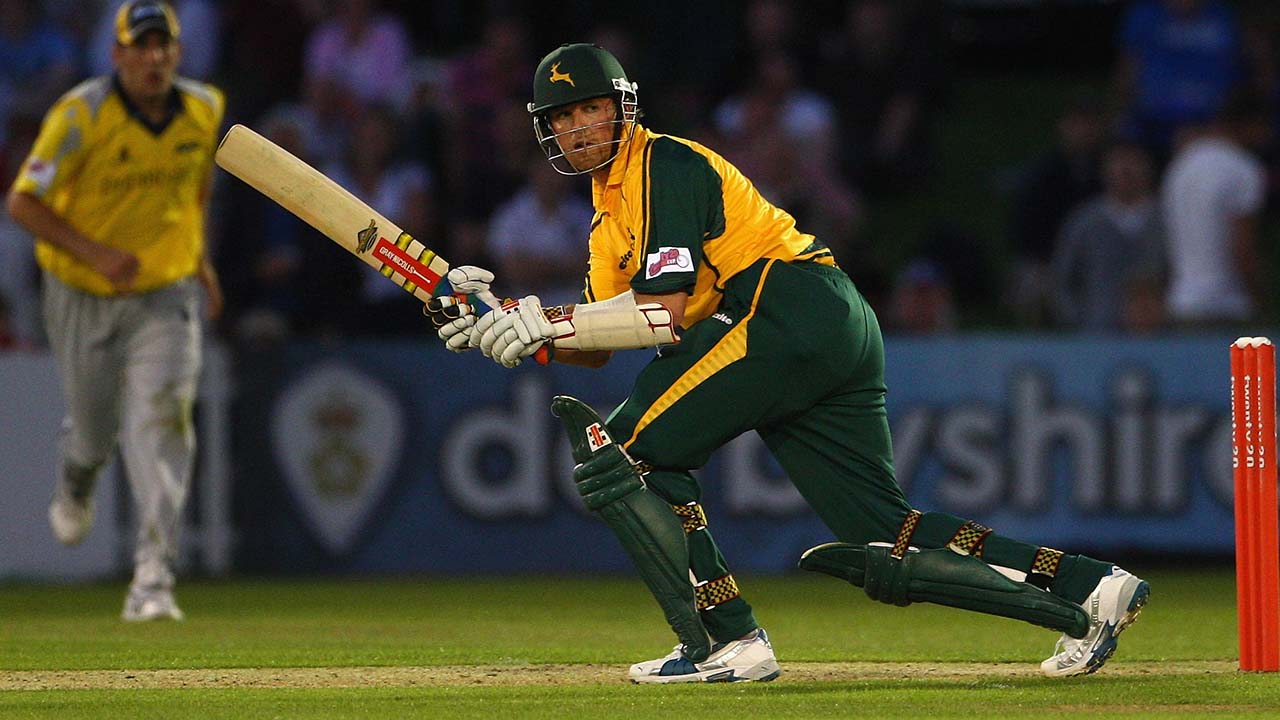 Trips to the other side of the A52 had, meanwhile, begun to become infamous for the lively atmosphere that would await the Green and Golds upon their arrival under the Friday night lights in Derby.
Darren Pattinson's foot was, of course, a good six inches within the boundary rope when he took the controversial catch to curtail a swashbuckling inning by West Indian international, Wavell Hinds, in 2009.
Not that Derbyshire's Head of Cricket, former Notts' middle-order man John Morris, saw it that way at the time.
Morris' reaction was graceful, however, compared to Swann's stroke-play in the innings that followed. 90 runs were slogged, smashed, slashed and smeared to all parts of the former horseracing venue; an exhibition that was frankly worlds apart from a future calling on the Strictly dancefloor.
Two years later, with Notts 24-2 after five overs chasing 171, Derbyshire reckoned their home derby hoodoo was about to be broken.
They reckoned without a brutal counter-assault of 105 in ten overs from Samit Patel and Alex Hales.
In 2014, an ECB PR stunt was to see them launch a cricket ball into space. They must have forgotten that Samit had completed the feat himself three years prior, the ball still on the rise as it cleared the Gateway Centre building in Derby that night.
Further afield, word of the popularity and commercial viability of the T20 format had travelled fast.
The inaugural T20 World Cup took place on South African soil in 2007 where England, who opted to pick several specialists who had starred in the Twenty20 Cup back home, begun with a predictably Kevin Pietersen inspired 50-run victory over Zimbabwe.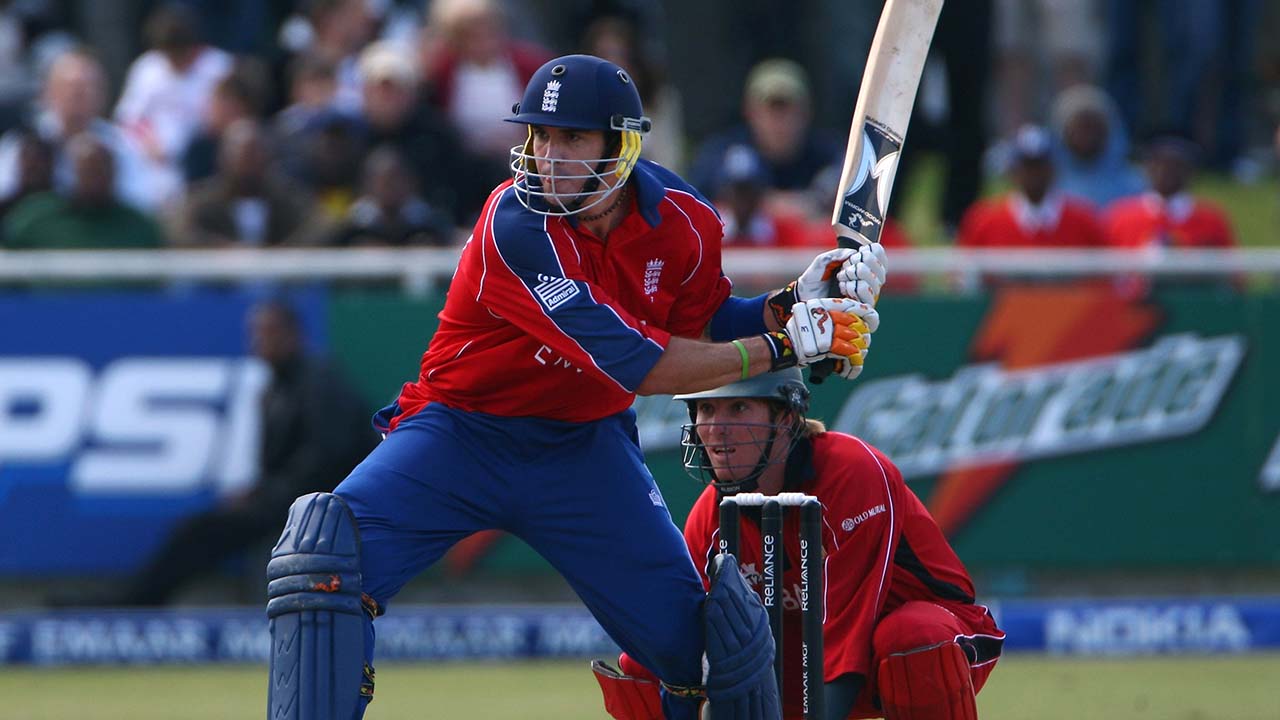 An eight-wicket pummelling inside 14.5 overs against Australia, however, strayed somewhat from the script, and further losses to New Zealand and India (don't mention Yuvraj Singh) would follow to bring the Three Lions' tournament to a premature end.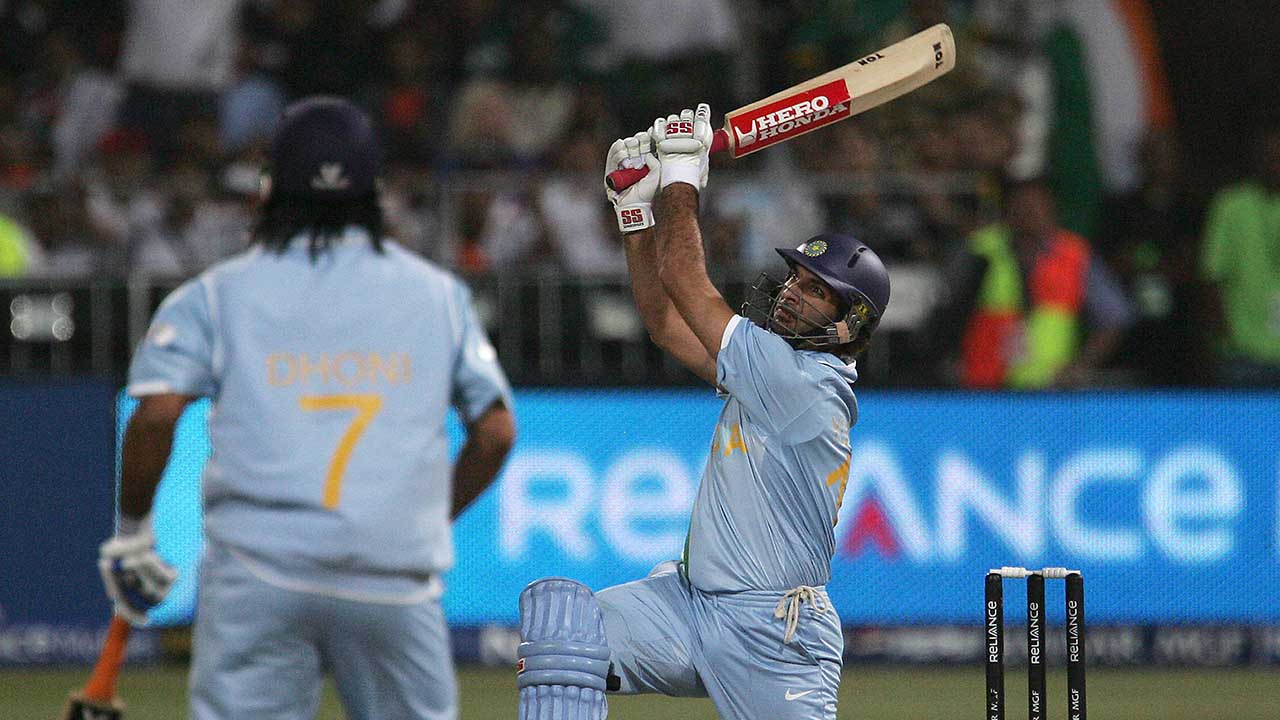 For the 2009 edition in the UK, England dispensed with their local heroes and – with not a Darren Maddy, Chris Schofield, Graham Napier or Jeremy Snape in sight – they were promptly defeated by associate nation the Netherlands in the tournament opener at Lord's.
A Stuart Broad-inspired 48-run success over Pakistan at the Oval saw them recover and make it, by the skin of their teeth, through their initial group of three.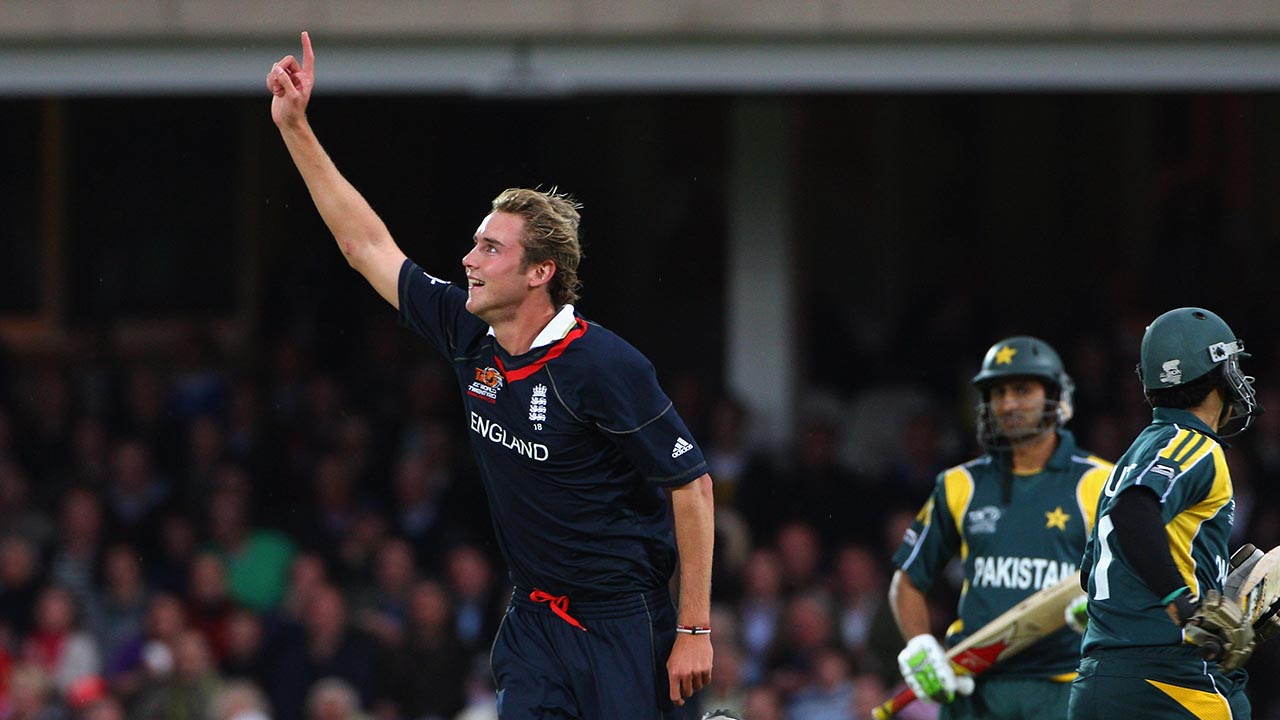 However, defeats at the hands of South Africa at Trent Bridge (Nottinghamshire's home hosted ten matches in 12 days during the course of the whirlwind tournament) – and in a horribly rain-shortened contest against the West Indies – meant there would be no semi-final berth for Paul Collingwood's men.
Pakistan's Umar Gul demonstrated the timeless virtues of the in-swinging yorker and Shahid Afridi enjoyed the tournament that best defined his career, as it was Pakistan who emerged victorious amid emotional scenes at the Home of Cricket.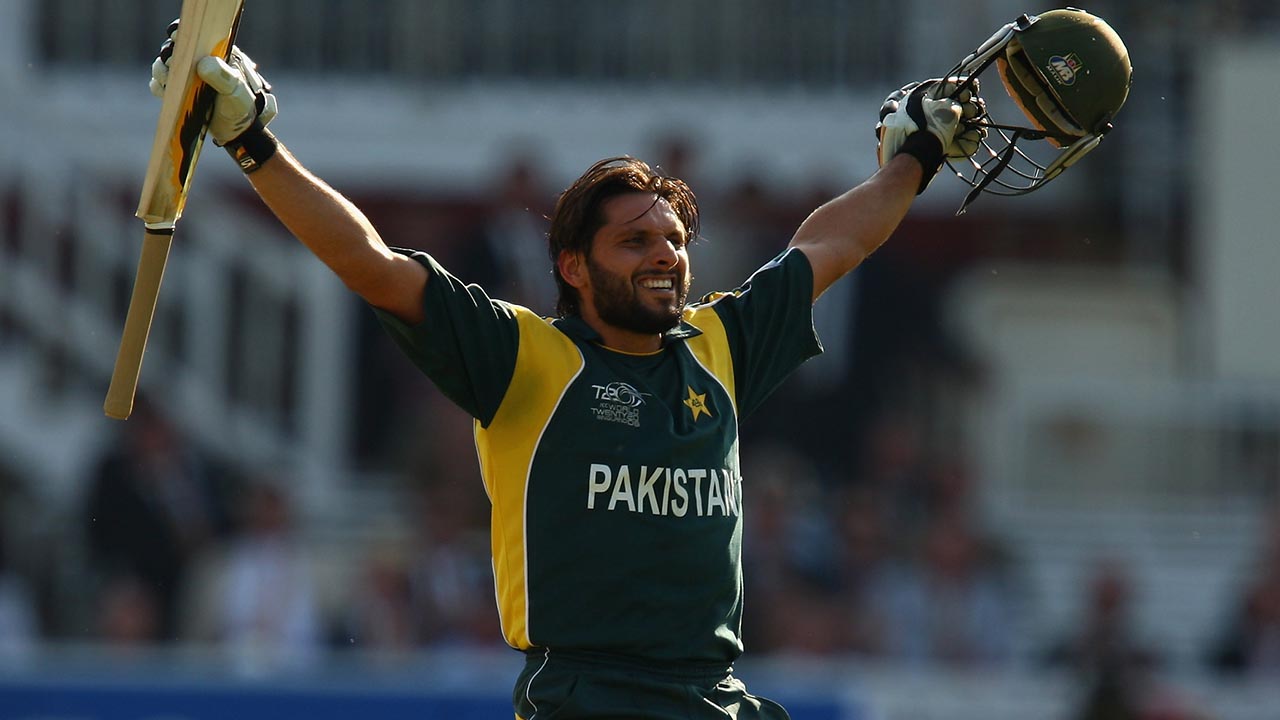 Editions of the world competition were coming thick and fast and – in 2010 in the Caribbean – England would finally have their taste of tournament glory.
From 8-3 and 45-4 in the early stages of the Final in Bridgetown, Barbados, there was no way back for the old enemy, Australia.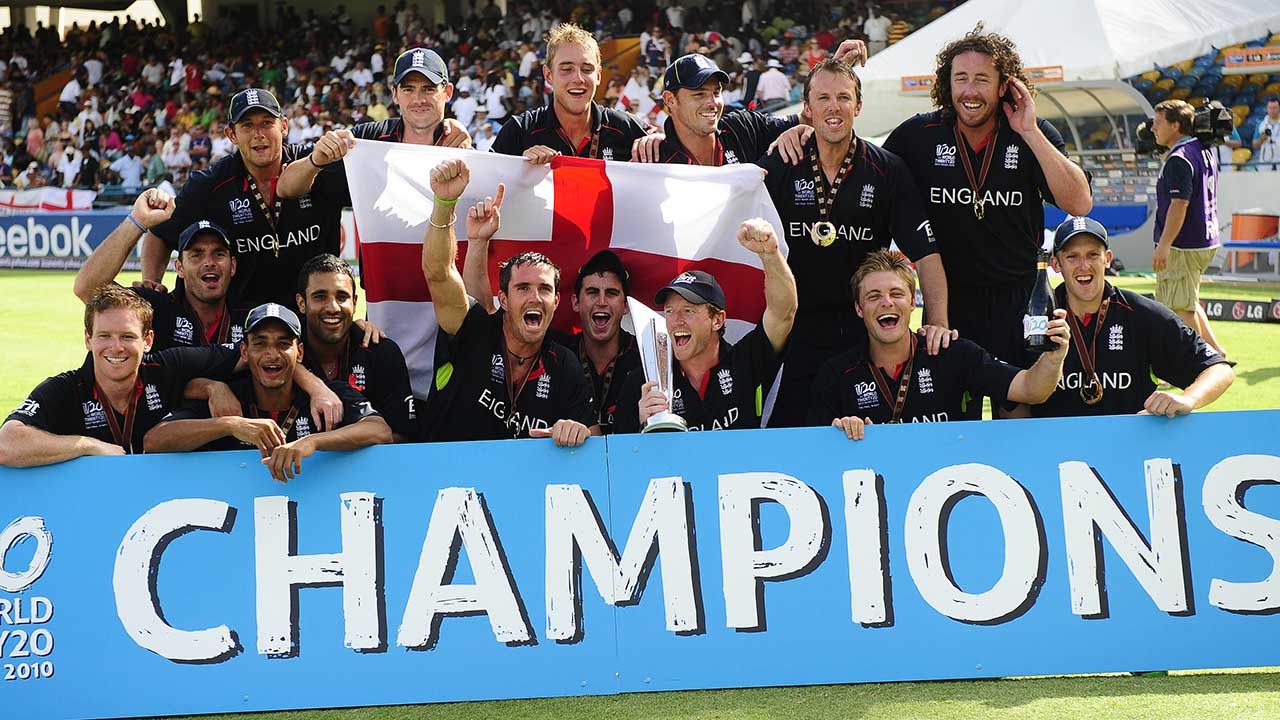 With Michael Lumb (who joined Nottinghamshire a year later) and Pietersen (who had departed Trent Bridge six years prior) added to Broad, Ryan Sidebottom and Graeme Swann, the triumphant side featured a potent flavour of green and gold. Strong Notts, strong England and all that.
There had by this time, of course, already been three editions of the tournament that took the wealth and popularity of domestic T20 cricket to its highest level yet, the Indian Premier League.
With full stadiums, franchise ownership and worldwide television audiences, it quickly became clear that nowhere else would provide a pay day quite like it. It remains the dream ticket for the world's very best players some 14 years on.
And yet, its inaugural edition in fact provided a triumph for frugality over lavishness, for David over Goliath, as Shane Warne inspired the competition's lowest spenders, the Rajasthan Royals, to victory.
From breaking the ice at his side's launch party with dancing, to bestowing caricatured personality types upon his charges to articulate how he wanted them to play, for Warne – who had come out of retirement – this was a new lease of life as a leader.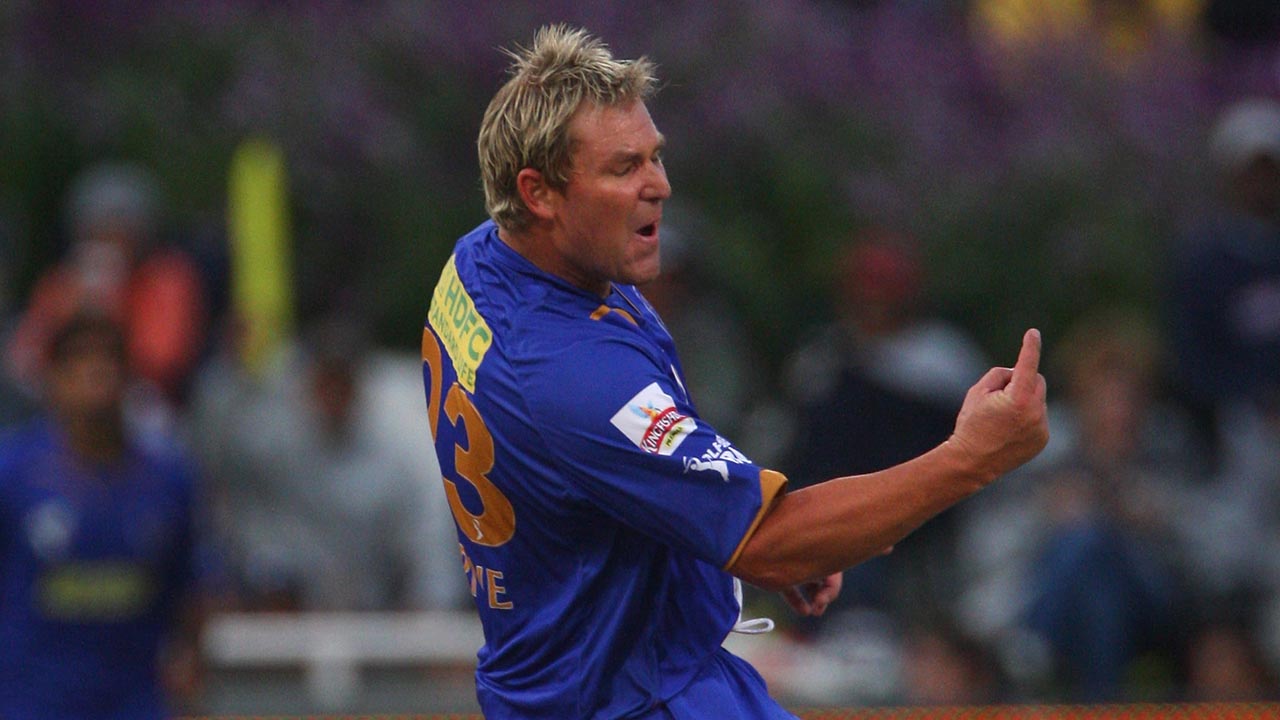 By giving his all and embracing the seriousness of each game of cricket, whilst still bringing glamour, star quality and fun – by merging the credibility of longer format greatness with the ingenuity to find ever more creative ways to win – Warne had set the template for T20's future.
No more gimmicks. This was hard, competitive cricket. But it was fun.
*******
Be More Outlaw: The 2022 Vitality Blast at Trent Bridge
Notts Outlaws, the 2017 and 2020 Vitality Blast winners, return to T20 action at Trent Bridge this summer from Friday 27 May to Friday 1 July. Pin your green and gold colours to the mast by securing your seats now.
Purchase your Season Ticket here...
Friday 27 May, Notts Outlaws vs Worcestershire Rapids: Secure your seats…
Sunday 29 May, Lightning vs Southern Vipers (Charlotte Edwards Cup): Secure your seats...
Monday 30th May, Notts Outlaws vs Northamptonshire Steelbacks: Secure your seats…
Tuesday 31 May, Notts Outlaws vs Lancashire Lightning: Secure your seats…
Friday 17 June, Notts Outlaws vs Birmingham Bears: Secure your seats…
Tuesday 21 June, Notts Outlaws vs Leicestershire Foxes: Secure your seats…
Thursday 23 June, Notts Outlaws vs Derbyshire Falcons: Secure your seats…
Friday 1 July, Notts Outlaws vs Durham: Secure your seats…