Stuart Broad says getting competitive with Nottinghamshire teammates in training has helped him depart for the Caribbean in the best possible shape.
England's Test squad is departing for the West Indies today ahead of a three match Test series.
And with the series in Sri Lanka having concluded in late November, Broad has had the rare opportunity to sample a month of training in and around Nottingham, surrounded by fellow Outlaws.
"I'm excited to get out to the West Indies. I've enjoyed being home over Christmas, but you've got to keep your fitness standards as high as you possibly can," said the 32-year-old.
"It's been a tricky time of year to get much bowling in the winter in England with no outdoor facilities.
"But I've been doing drill work at Trent Bridge and building the workload up by training hard at David Lloyd.
"I've been doing a lot of outdoor and treadmill running and doing a 'Blaze' class which combines martial arts, weights and running all in one session.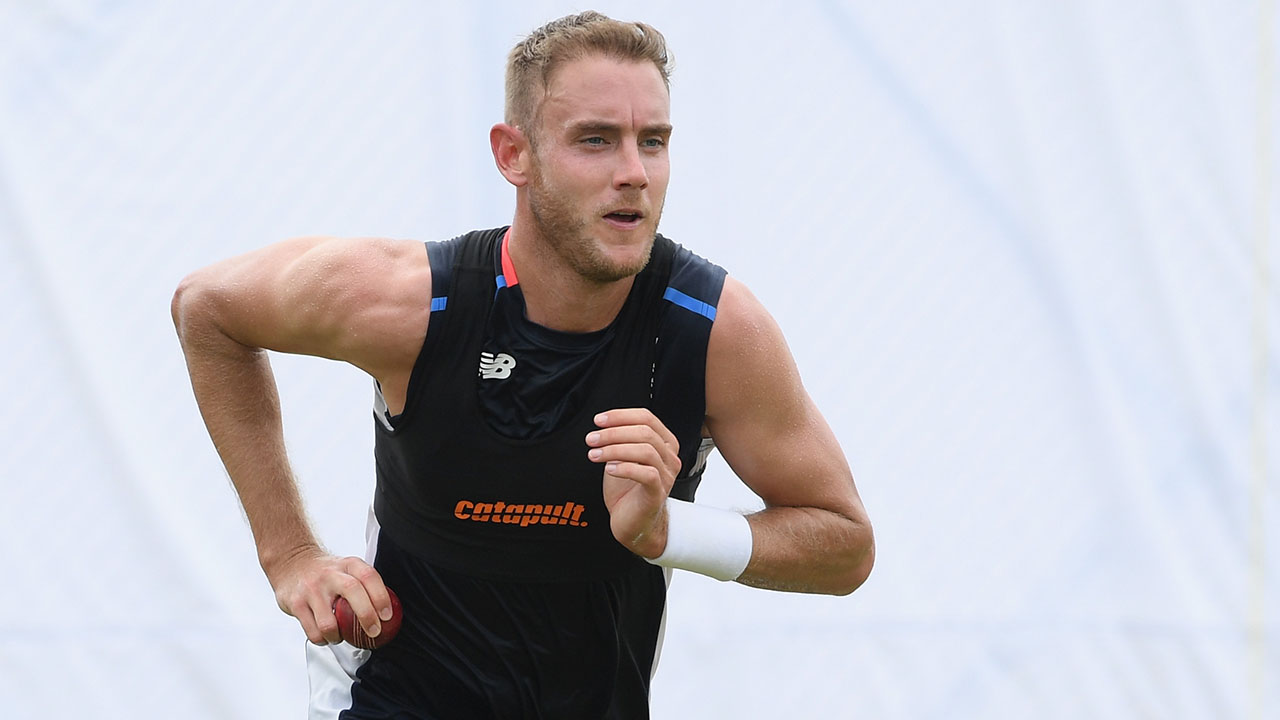 "It's quite different to the fitness work I've done in the past. You make gains quite quickly. I feel fit from doing it."
With 2019 Broad's 15th season as a professional – and his 14th since debuting for England – his fitness regimes have been far from regimented throughout that time. Variety, he believes, is the way to retain focus and gain maximum results.
"The key words are fresh and motivated," he said. "If your session stays the same throughout a long period of time, you can get a bit bored and demotivated.
"I get a lot of energy from training with other people and that's why these classes are good for me. I work harder when I'm being competitive with someone else.
"There are two weeks once we arrive (in the Caribbean) to prepare for the Test matches, so that should be plenty of time."
England's tour of the West Indies commences with a warm-up fixture against a West Indies Board XI in Barbados on Thursday 15 January.
The three-match Test series also takes them to Antigua and Saint Lucia with the final match set to conclude on Wednesday 13 February.
*******
Be there for every ball next year, including seven T20 Vitality Blast games, by joining our family as a Member. You'll also save up to £20 off England v Pakistan Royal London ODI tickets, have access to the Members' Pavilion and be invited to exclusive events. Learn more...
Alternatively, priced at just £100 for adults, £70 for seniors and £227 for a family of four, you can pledge your support by purchasing an Outlaws Season Ticket.
The season ticket will cover all scheduled home cricket in the T20 Vitality Blast and Royal London One-Day Cup, plus a priority purchase window for any knockout stage cricket at Trent Bridge.